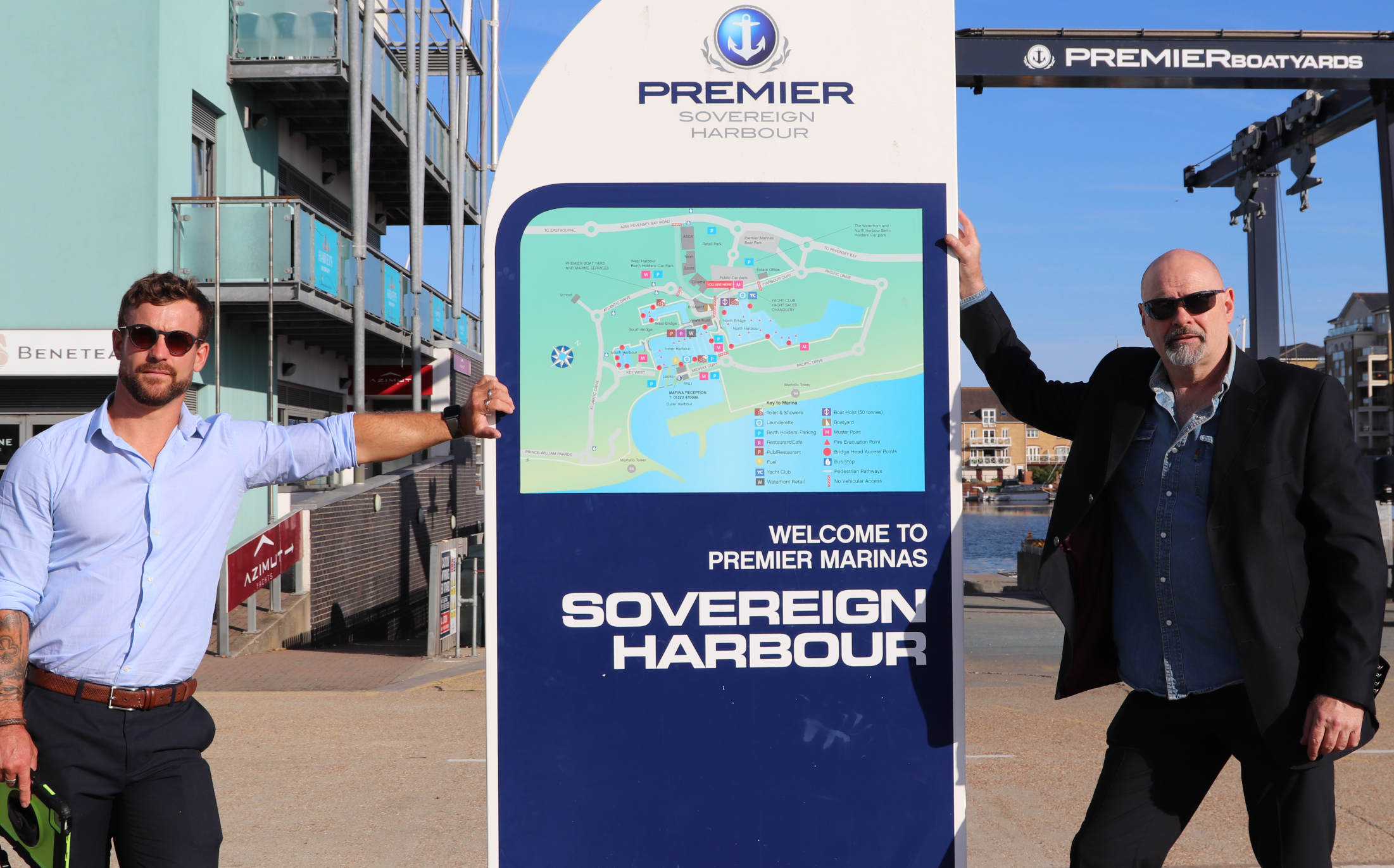 Marinas like this one at Sovereign Harbour in Eastbourne, Sussex, UK, are unlikely to be invaded by sargassum, due to the latitude, and relatively cool waters of the English Channel, that do not suit Sargassum Natans or Fluitans. Though, as we accelerate past the 1.5 degree target set in Paris in 2015, hurtling toward the newly predicted 2.4 degree expectation, all that may change. Terry and Nelson are climate change warriors, both volunteers working in their free time for the Cleaner Ocean Foundation. Terry is a fitness coach. Nelson is a boat fabricator and conceptual engineer.
He may be leaving a bit late as a tack, into the field of marine biology, but the seriousness of the developing situation has prompted resolute consideration, by a dyed in the wool conceptual engineer.
The problem being the staggering volume of beached sargassum on the islands in the Caribbean Sea, and Gulfs of Mexico and Guinea. This has reached epidemic proportions, with some 24 million tons pouring onto the shores, smelling of rotten eggs, as hydrogen sulphide gas drifts across once pleasant holiday resorts during decomposition. Also killing much wildlife and stranding fishing vessels.
What is worse, is the locals cannot cope with this level of invasion. Even with booms out at sea, mechanical beach handling equipment and seagoing skimmers. And then they are burying the sargassum in shallow pits inland by the truck load - instead of processing it, for its worth as fertilizer, foodstuffs, and medical ingredients. Potentially, to cause yet more environmental upset. Hence all of this activity - behind the curve - is a counter productive knee-jerk reaction, using diesel that is helping to raise the temperature of the planet - the cost of which fuel is staggering. In the multi-millions, to achieve not very much.
Naturally, to an engineering efficiency expert, the present scenario represents mind boggling foolhardiness. Most probably to any practical farmer as well.
Yet, the situation is here to stay. And it is getting worse. Though may never spill into the Indian and Pacific oceans. Nevertheless, it is worth looking at worst case scenarios.
WHY HAS SARGASSUM SPREAD TO THE EQUATORIAL ATLANTIC?
There are two main theories as to why the two most prevalent species of sargassum have spread from the North Atlantic, into the equatorial Atlantic in such volumes:
1. Climate Change is warming our oceans, expanding the band of equatorial waters that are preferred by pelagic species.
2. Nutrients from agricultural fertilizers, are draining into the oceans via rivers, especially as trees are cleared for cash crops.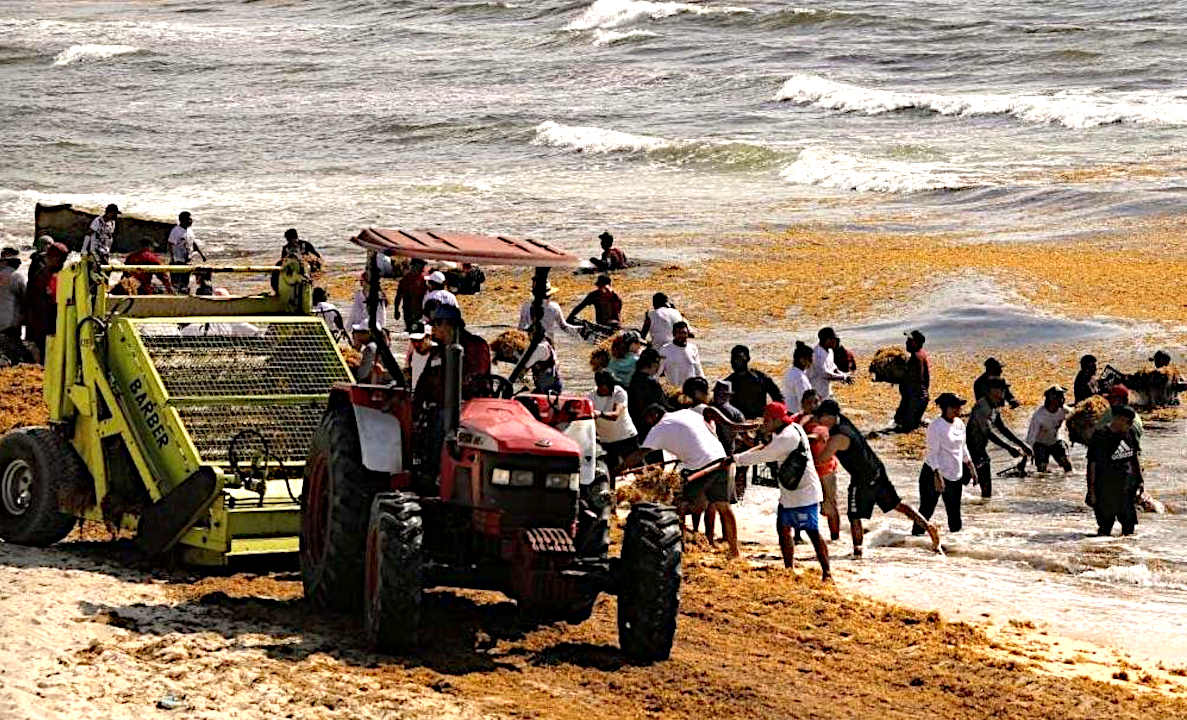 PREVENTION IS BETTER THAN CURE - WHAT IS BROWN AND STINKS? G7 CLIMATE POLICIES!
WHAT IS STOPPING IT HAPPENING IN THE INDIAN AND PACIFIC OCEAN?
That is Nelson's main concern. As well as the fact that there is as yet, no international coordinated effort or plan for containment. So what is stopping the emergency situation spreading into the other oceans:
1. At the moment there is a physical barrier of colder water as you move toward the Cape of Good Hope and Cape Horn, that appears to prevent the currents washing the seaweed from the Equatorial Atlantic, into the Indian Ocean, and thence, into the Pacific Ocean.
2. Ocean warming has not yet reached a stage where sargassum would bloom past the equatorial band it enjoys in the Atlantic.
3. The level of fertilizer nutrients in the Indian and Pacific oceans appears not to be high enough to support blooms of plague proportions.
At least, that is the theory. But Nelson keeps researching and watching trends - as a work in progress. Because, if it happens, the world will never be the same. Not unless, there is a coordinated effort to find a solution - and find it fast. We need a contingency plan, in the interests of food security. Something the UNEP has written a White Paper on, suggesting turning the crisis into an opportunity. A splendid idea. Now all we need is the wherewithal to make it happen.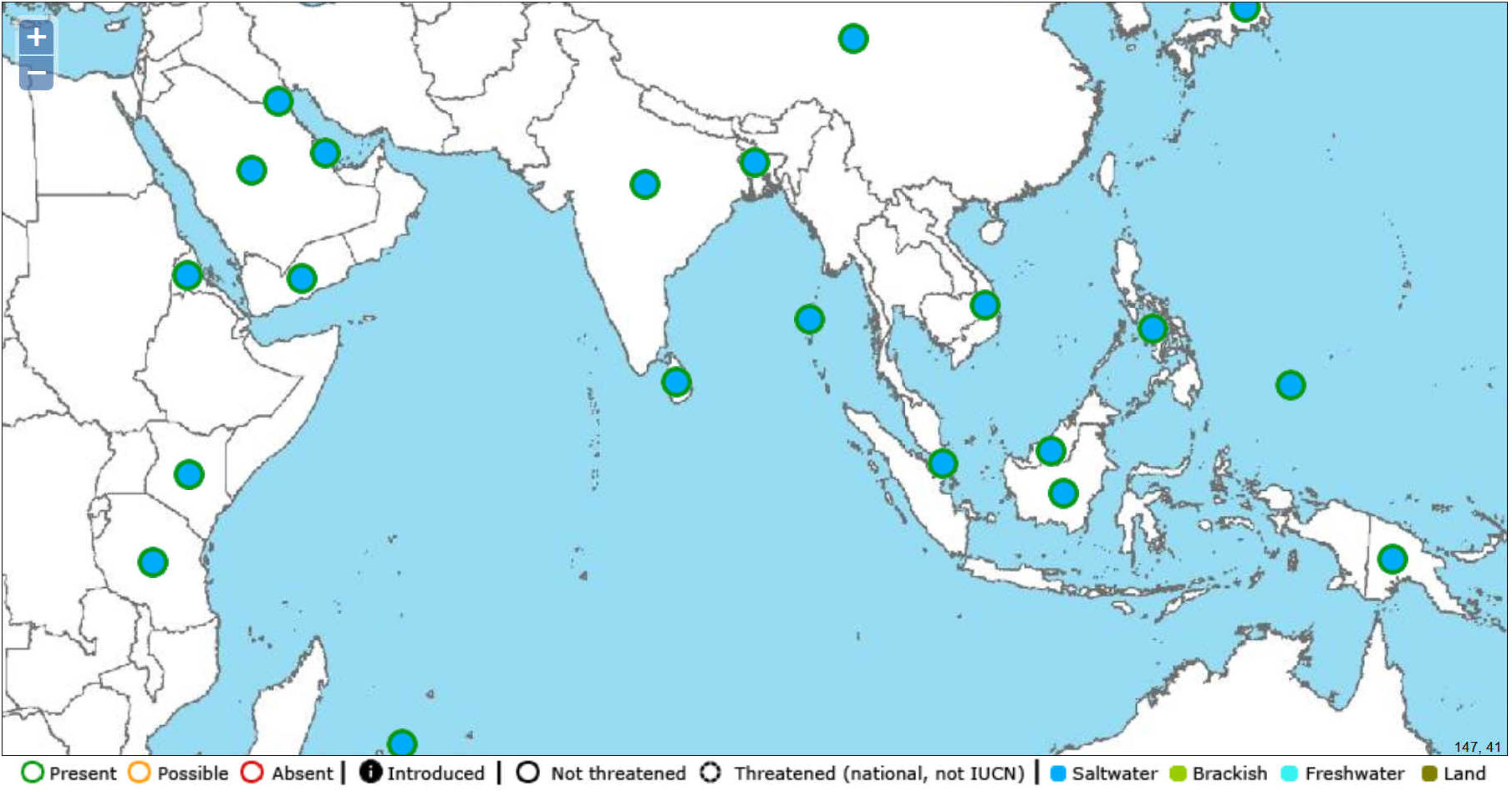 MAP INDIAN OCEAN & INDONESIA - Where the conditions only need minor adjustment in terms of nutrients, at which point the domestic varieties of sargassum, might be displaced by the pelagic species from the Atlantic.
Even with the best political winds, global warming may not reverse for 30-50 years at best, as governments leisurely transition to renewables. Meaning that the conditions for sargassum to populate welcoming equatorial waters around the globe, remains a distinct possibility. Such as the:
Atlantic - North & South Equatorial
Banda Ceram Molucca & Timor Seas
Pacific Ocean - North & South, Equatorial Belt (Costa Rica, Ecuador, Panama regions)
Seas and oceans in these latitudes could become inundated with macro algae, if the rafts of floating seaweed manage to navigate less hospitable barriers, and nutrients from more intensive farming - to feed the billions - find their way into fatter equatorial belts.
A potential contingency plan might consist of harvesting machines that run on renewable energy, designed to be capable of treating 24 million tons a year.
Suitably equipped machines should be capable of containing sargassum, such that it is less likely to spread to other oceans and seas. It is a massive containment undertaking. At the moment in 2022, just a vision for a cleaner future.
Examples of which are:
In light of the forecast increase in blooms, there could be a good business case for keeping beaches clear of noxious seaweeds, and turning harvests of macro algae into cash crops, so turning a crisis into an opportunity:

BIOMASS - BUILDING MATERIALS - CANCER - CLOTHING & SHOES - CO2 SEQUESTRATION - COSMETICS
FERTILIZERS - FOODS - MEDICINES - MINERALS - PACKAGING - SUPPLEMENTS - VITAMINS

Read more on this subject:
FUNDING ENVIRONMENTAL STRATEGIC ACTION
SARGASSUM WHITE PAPER - TURNING A CRISIS INTO AN OPPORTUNITY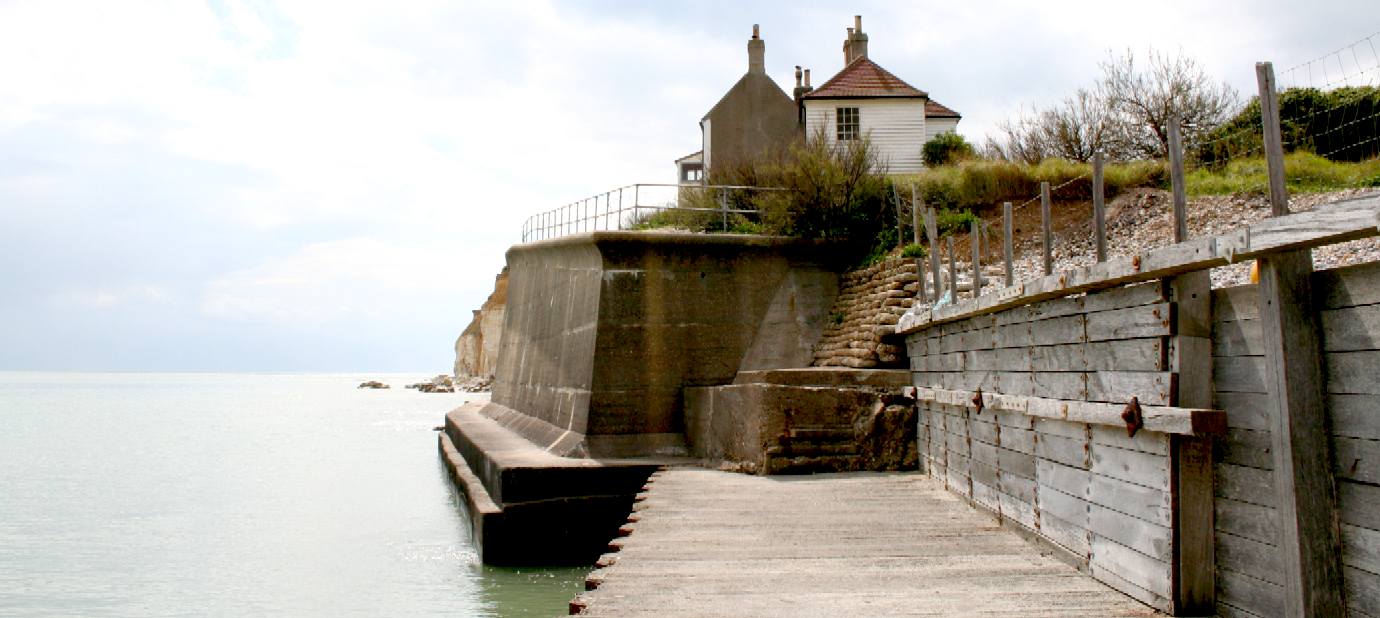 SARGASSUM FREE SUSSEX COAST - The views from Cuckmere Haven along the south coast are some of the most breathtaking, where seaweed is on the rocks, but is a species that does not migrate quite so quickly as the pelagic floaters. These are the old coastguard cottages at the foot of Seaford Head in England, one of Nelson's favourite panoramas and a place to come at any time of year to forget the devastation that human civilization is causing to the planet.
LINKS & REFERENCE
https://www.bsac.com/
Please use our NAVIGATOR page to surf this site, or see HOME
Copyright © 2022 Cleaner Oceans Foundation.