CLEANER OCEANS
FUNDING CAMPAIGN
THERE ARE TECHNICAL CHALLENGES TO OVERCOME, BUT ONE OF THE MAJOR OBSTACLES TO CLEANING THE OCEANS IS FUNDING. HOW DO WE RAISE SUFFICIENT FUNDS TO PAY FOR ENGINEERS AND ACADEMICS TO CARRY OUT THIS IMPORTANT WORK? WE NEED YOUR HELP.
Our unique research is dependent on your help. We are the only organization in the world that is developing a system to remove micro plastics from the open ocean. Our system provides three stages of filtration, where the final stage identifies and protects micro organisms, only removing micro plastics. In addition, a final check on the water being returned to the sea confirms to a SeaVax vessel and command HQ as to the efficiency of filtration of each SeaVax asset deployed.
We also attend events to show our work and increase awareness of the plastic issue, including lobbying internationally aiming at the creation of a World Ocean Anti-Plastic Alliance.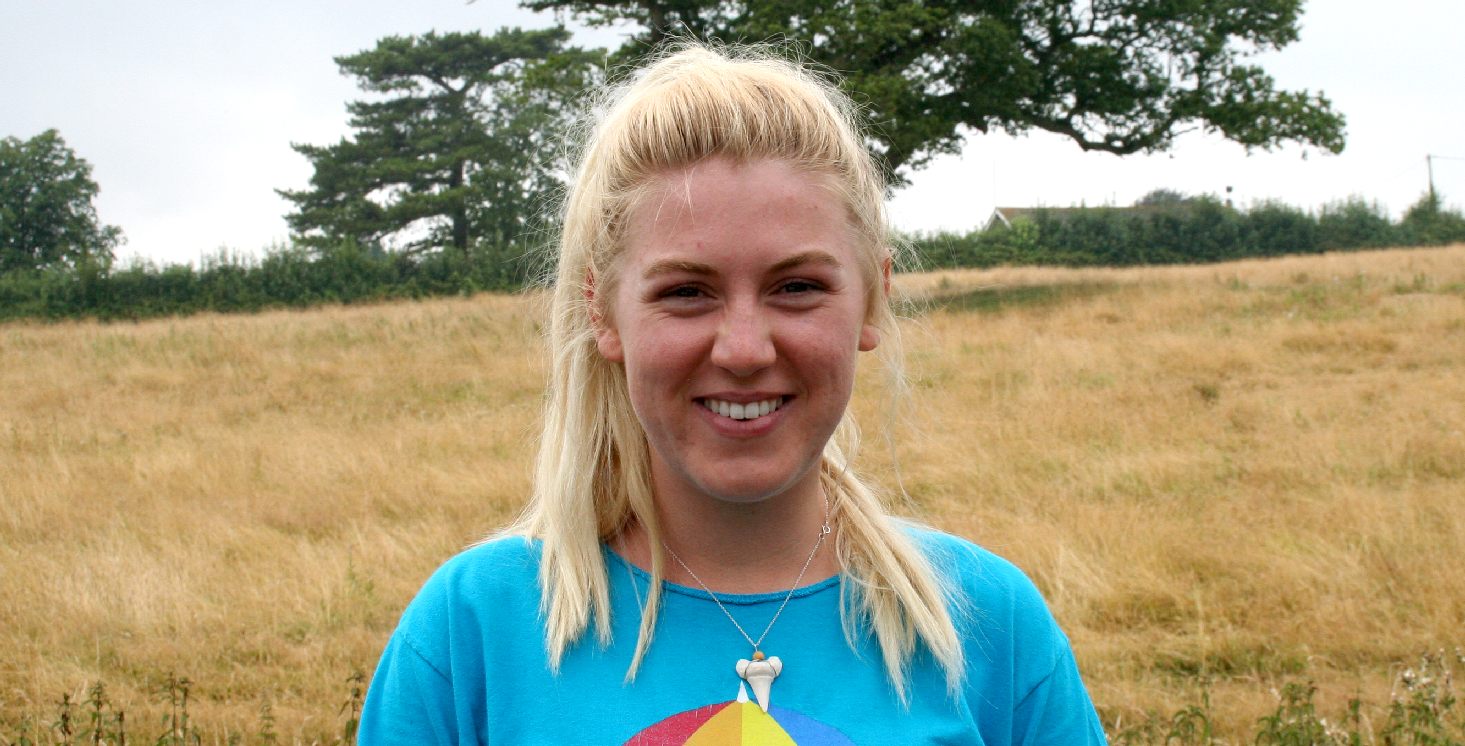 OCEAN EXPERT - On all things ocean, Emily is helping the Cleaner Ocean Foundation fine tune SeaVax for eventual development in the English Channel before launching onto the the international stage with free licenses to partners worldwide as part of a World Ocean Anti-plastic Alliance (WOAA).
At the moment we can only accept donations made by way of cheques or money transfers made directly to our bank account. We are a charity, meaning that all corporate contributions are 100% tax deductible.
If you are interested in becoming a named supporter, such as a research partner, development associate, materials or parts supplier, please contact us to discuss your interest and whether or not you may require a mention.
However you may be thinking of supporting this vital research, thank you all for caring about our oceans.
Please make cheques payable to: Cleaner Ocean Foundation Ltd and post to:
Cleaner Ocean Foundation Ltd
Solar House, BN271RF
United Kingdom
For money transfers please use the following codes:
Account Number: 29580383
Sort Code: 23-05-80
IBAN: GB05MYMB23058029580383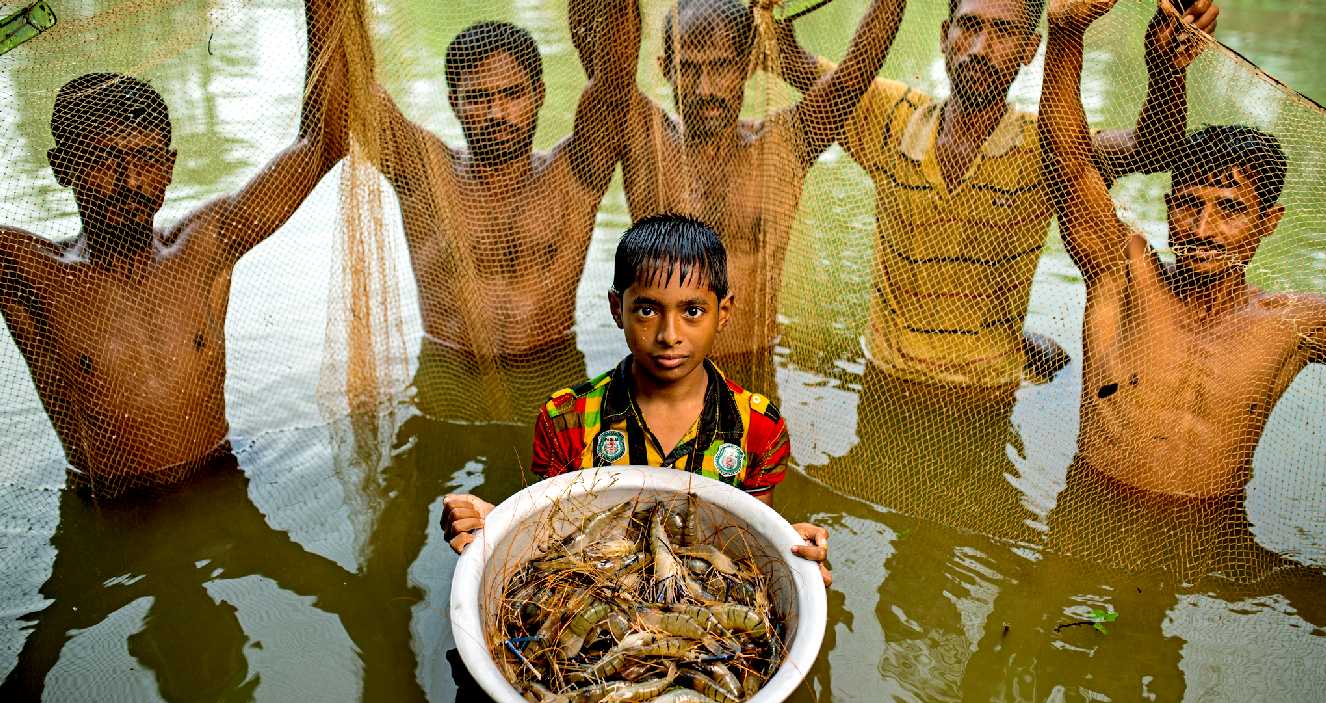 DWINDLING FISH STOCKS - Food security is a major problem the world will have to face as the available land for to grow crops reduces in competition with land for housing, as the population expands. The situation is far from sustainable and a bubble that will burst. When the bubble bursts it will cause the deaths of millions of people, where additional farming will create more carbon dioxide to heat the climate, making more land barren in a vicious circle that we must take steps to prevent happening.
Around 10% of the world (700,000,000 million people) rely on the ocean for food, but in addition to our poor land management record, we are also polluting the seven seas with plastic that is toxic - so reducing the number of fish that we might harvest for food.
THE 'SEAVAX' PROJECT HOLDS THE POTENTIAL TO MAKE A DIFFERENCE IF IT CAN BE APPLIED EFFECTIVELY USING ROBOTICS AND SATELLITES TO GUIDE SOLAR POWERED OCEAN FILTERS TO RIVER AND OCEAN POLLUTION HOT SPOTS. WE ARE SEEKING FUNDING TO BE ABLE TO MANAGE RESEARCH TO ESTABLISH IF OCEAN CLEANING IS A VIABLE OPTION IN THE SEARCH FOR A SUSTAINABLE WORLD ECONOMY.

DONATIONS - Benefactors who contribute £1,000 pounds or more to the "Cleaner Oceans" campaign will receive one of our limited edition "Miss Ocean" pens by way of recognition for their exceptional generosity. Responsible corporations who might want to make a larger donation, will receive one pen for every £1k increment.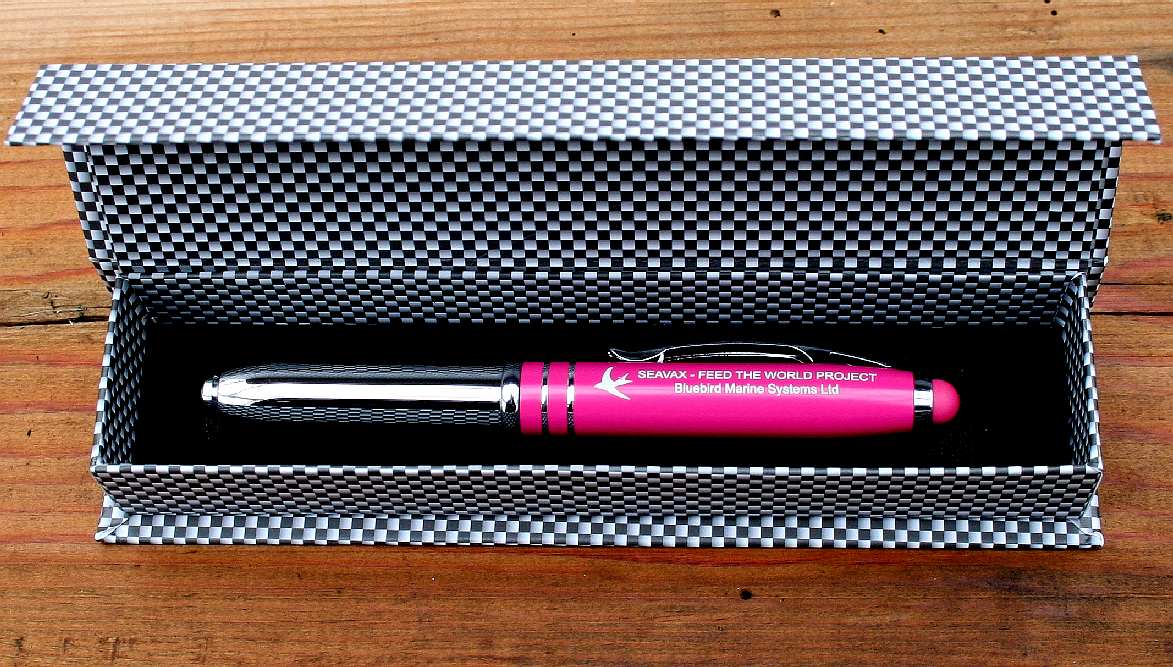 DONATIONS - Benefactors who contribute £10,000 pounds to the "Feed The World" campaign will receive one of our limited edition light pens by way of recognition for their exceptional generosity. They are available in pink or teal. Responsible corporations that might elect to contribute a larger donation, will receive one pen for every £10k increment.
This website is copyright © Cleaner Oceans Club Ltd (COCL) (Company No: 4674774) 2018
Solar Studios, BN271RF, United Kingdom. COCL is a charity without share capital. The name Miss Ocean™ is a trade mark of the Cleaner Oceans Foundation™.