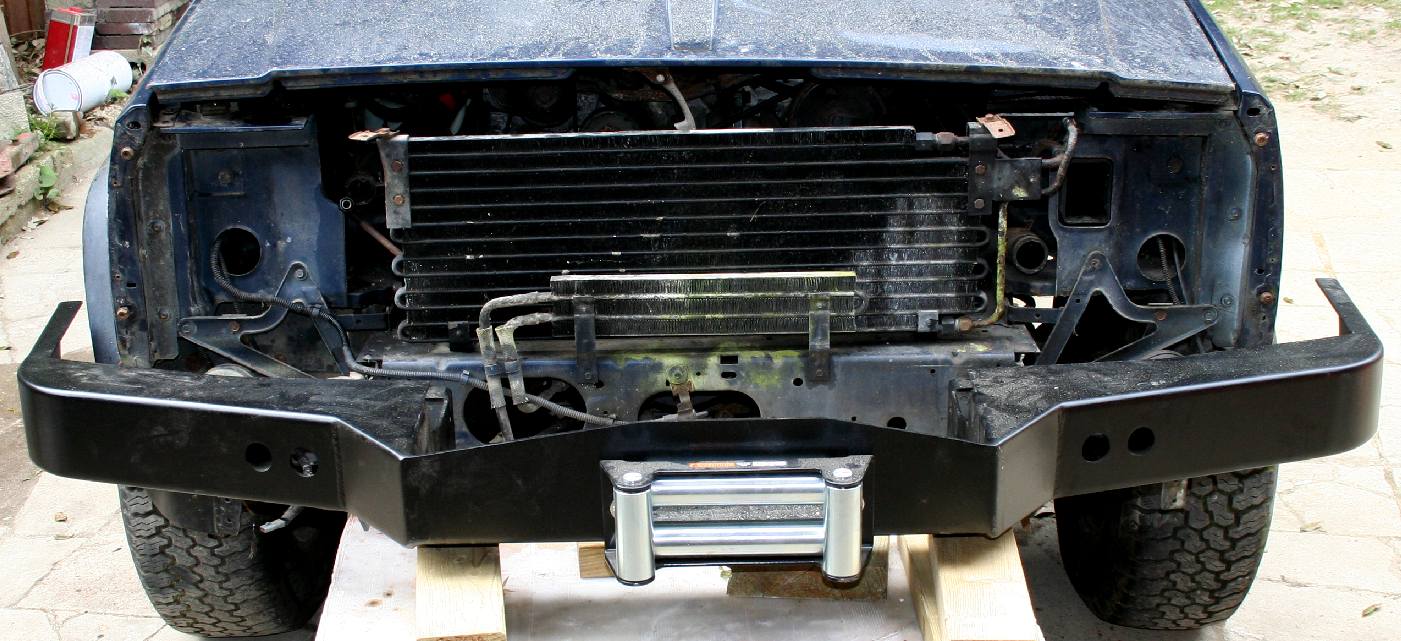 ROUGH TERRAIN WORKHORSE - This rugged vehicle started life as a humble Cherokee. In the UK you will be hard pressed to find a suitable winch mount bumper at any price. Adverts on Ebay are misleading. There is a range in the US but then you have to pay serious shipping charges and import duty on top of that. We had no choice but to modify one of the home grown offerings that are reasonably priced, but for other 4x4s. This unit was ordered by mistake. Serendipity! Someone up there knew what we needed.
The Jeep Cherokee XJ was a civilian version of the Wrangler open top, sharing the same four liter, six cylinder engine, axles and transmission, but with a leather interior and air conditioning for executives who fancied themselves as rough, tough, city cowboys - but actually wanted a bit more comfort commuting to the officer - and something that they could enjoy at the weekend when they got the call of the wild.
This vehicle was on loan to Bluebird Marine Systems Ltd (BMS) when they were developing the SeaVax concept, which now falls to the Cleaner Oceans Foundation to take up the chalice. Hence, this Jeep is now on loan to us with big thanks to Solar Cola Ltd., but with BMS still providing hands on engineering to us on a not for profit basis.
We need a tough all terrain vehicle that is capable of hauling bits and bobs up and down a shingle or sand beach to help out the crew when assembling the AmphiMax portable boatyard vehicles and then the SeaVax vessels. The Cherokee in standard form is not equipped to whoop ass, but we'll take care of that with some serious steel up front and behind, onto which we can bolt some heavy duty winches and swivel shackles. That would even make Arnie happy, one of our favourite actors, along with the Rock.
This 1993 model has taken a bashing from mother nature in the form of rusted sills and leaks from the front windscreen that are finding their way into the front floor wells and stinking up the cabin. It smells like a marsh inside at the moment, when it should be the other way round.
COOLANT
The radiator blew last week (13-4-17) spraying coolant all over the screen, fortunately, on a relatively quiet country road so that the driver could pull onto the grass and watch the sheep on the marshes nibble grass, to relax him a little. The AA came to the rescue with gallons of water and a neat little infra-red gun that told them that the engine was not dangerously hot - as they limped home in short hops that would not stress the six cylinder lump out. When the driver (himself a mechanic) finally pulled out the offending item, it was ripped open at one end, meaning that all is not well. This radiator has to work really hard with an oil cooler built in.
Typically, the bottom hose collapses causing a loss of circulation, where this hose has a spring inside to stop exactly that, but the spring rusts away. We've ordered a new thermostat, housing and water pump. Better safe that sorry. Oh, and of course a new radiator.
REMOTE LOCATION OIL COOLER
Worried that this might happen again with all the heavy loads Jeepey will be called on to shunt, we are installing a remotely located oil cooler. That should relieve the engine radiator somewhat, which will then only have to cope with cooling the water. We'll have to flush out the block and all the hoses and the cabin heater matrix. There will be a few choice words in the workshop no doubt. More on this as the upgrade continues ...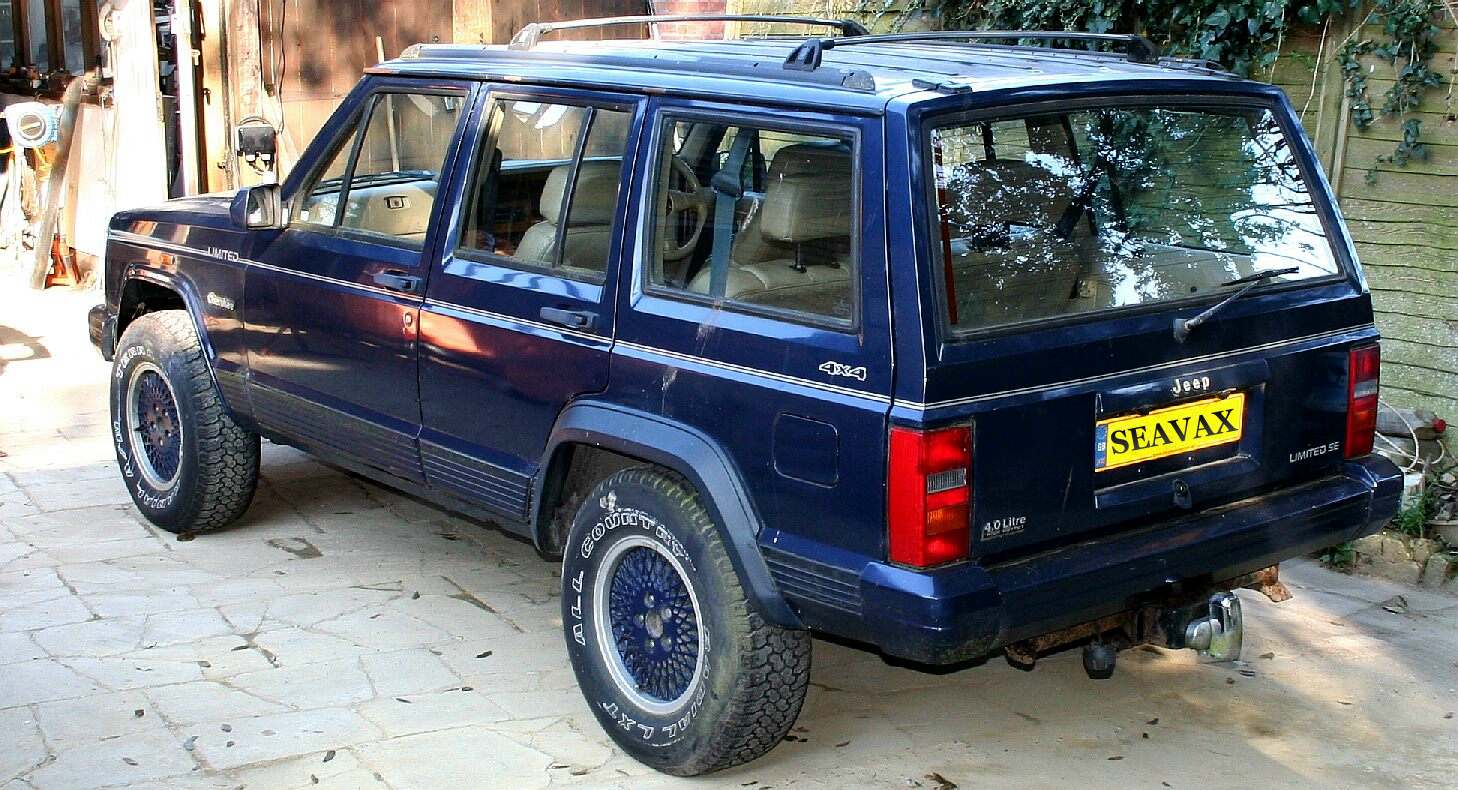 THE BACK END - It's got a tow bar, but we need swivel shackles and maybe even a winch on this end, but the bumpers off the shelf are limiting - so we'll have to get our fabricators to breath some of their magic and conjure up another winch mount. This time for a smaller 2000lb winch.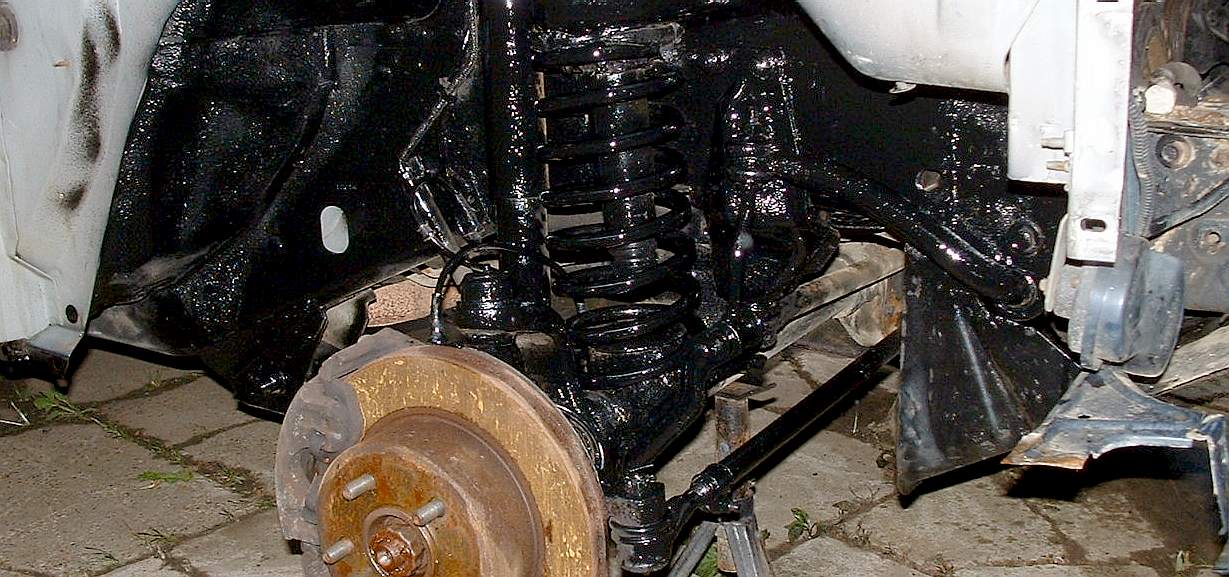 PROTECTION - This wagon will have a tough time on the beaches in Sussex, with plenty of salt spray to deal with - so we need to apply rust inhibiting coatings liberally if we are to enjoy a long trouble free life. We had to swap out the swivels on this side.
WELDING EQUIPMENT
We are using the best industrial welding equipment that we could lay our hands on from R-Tech Welding Equipment. The first thing for our welders to get used to is that the torches are much heavier duty items compared to a lot of other DIY (and professional) garage equipment and the fittings are superb. Our engineers need production quality equipment for when we produce the AmphiMax and SeaVax machines. We have MIG and TIG machines in single and three-phase, and a spool on gun setup especially for aluminium and stainless steel. You'll see more details of these machines as we move ahead with the project.
JEEP LINKS & REFERENCE
http://www.r-techwelding.co.uk/
http://www.r-techwelding.co.uk/news/r-tech-welding-equipment-meets-robo-challenge/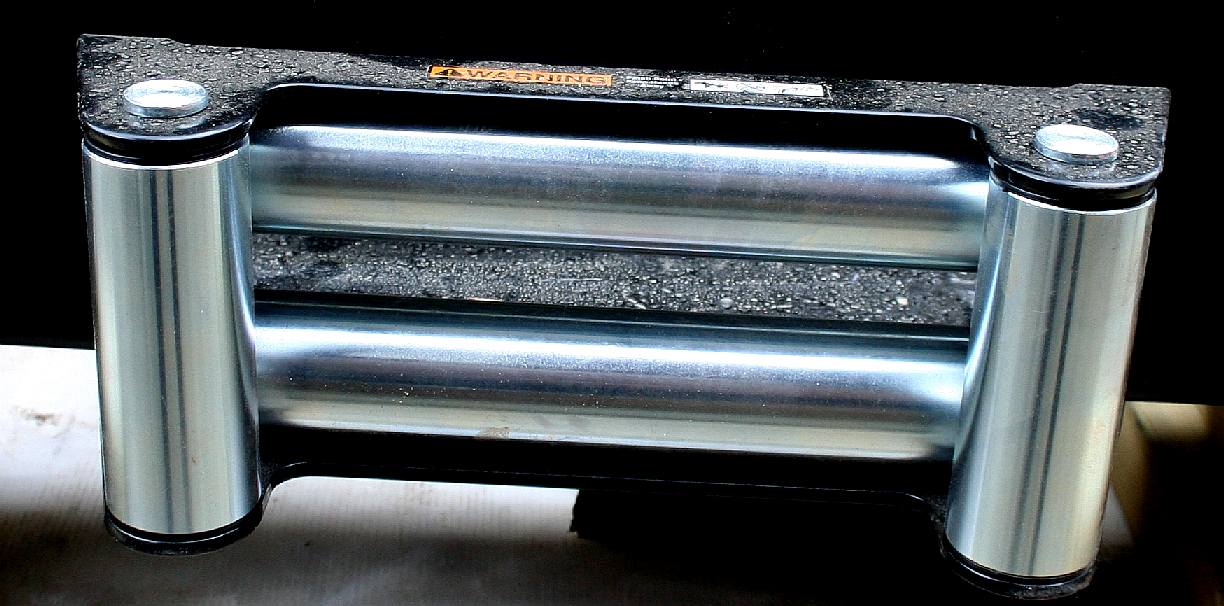 CABLE EXIT - Now that is what we call a four way set of guide rollers.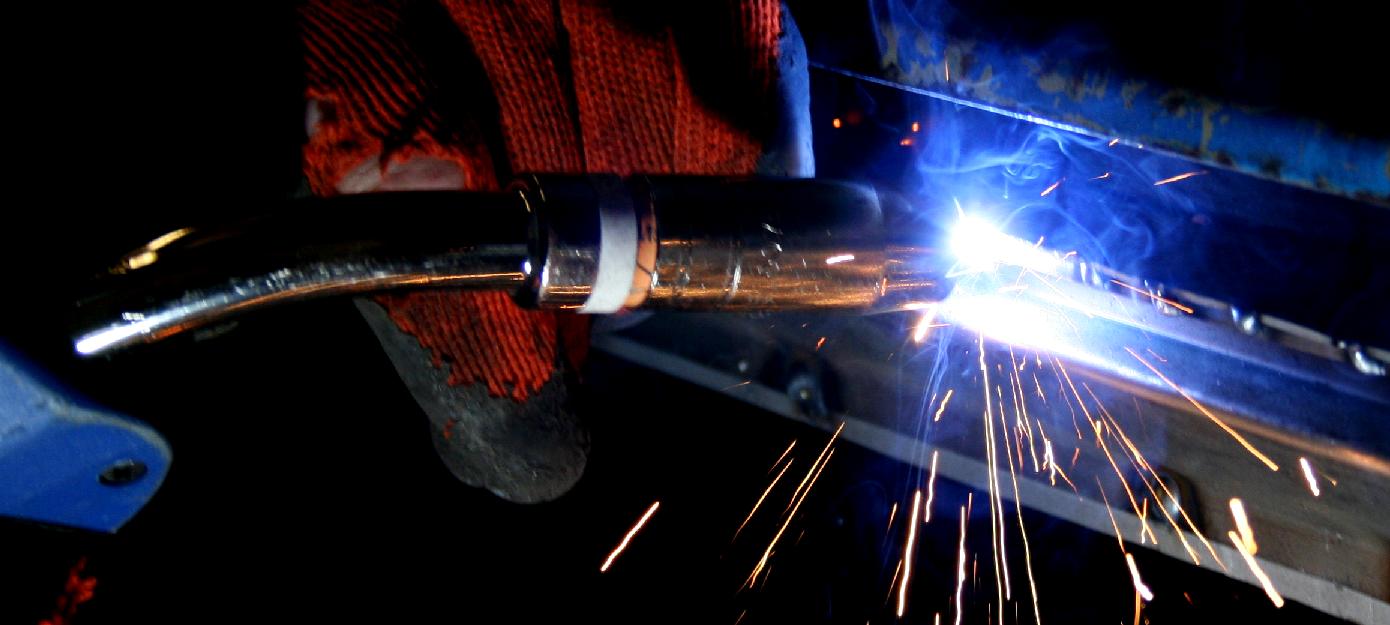 R-TECH MIG - This digital welder can be used in MMA or TIG mode, but here is fitted with a very good quality Eurotorch and is being used to weld in a chassis member on a Volkswagen camper or kombi van. Copyright photograph, 6 December 2016, all rights reserved. You will need the permission of Bluebird Marine Systems Ltd to reproduce this picture. The heavy duty drive on this versatile inverter based machine provides a crisp melt and just the right amount of penetration for an extremely strong weld. Once you find a voltage and amperage combination that you like, you can store the settings to recall as you swap between metal thicknesses and welding format.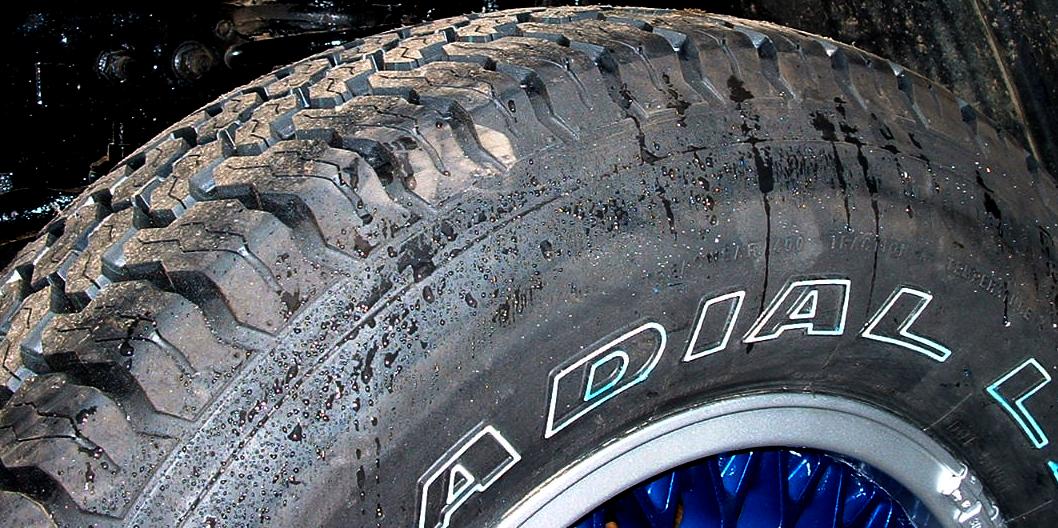 CHUNKY TREAD - These are oversize tyres that mean increasing the wheel arch clearances. Don't try this at home children unless supervised by a lunatic adult with a good knowledge of custom vehicles. The rear track needs to be increased by 60mm overall, meaning that we need concentric spacers 30mm thick. Oddly, the front track is fine and does not need any mods.
BBC ROBOT WARS & R-TECH JULY 2016
R-Tech Welding caught up with Robo Challenge to discuss the building of the updated house robots for the up-coming new series of Robot Wars where (much like Bluebird Marine Systems) Robo Challenge purchased an R-Tech MIG180, MIG250 and TIG210EXT to construct their huge robots. We are using the same equipment, except that we need 450 amps and water cooling to weld some of the AmphiMax sections. We'd also recommend one of their plasma cutters for the heavy steel sections.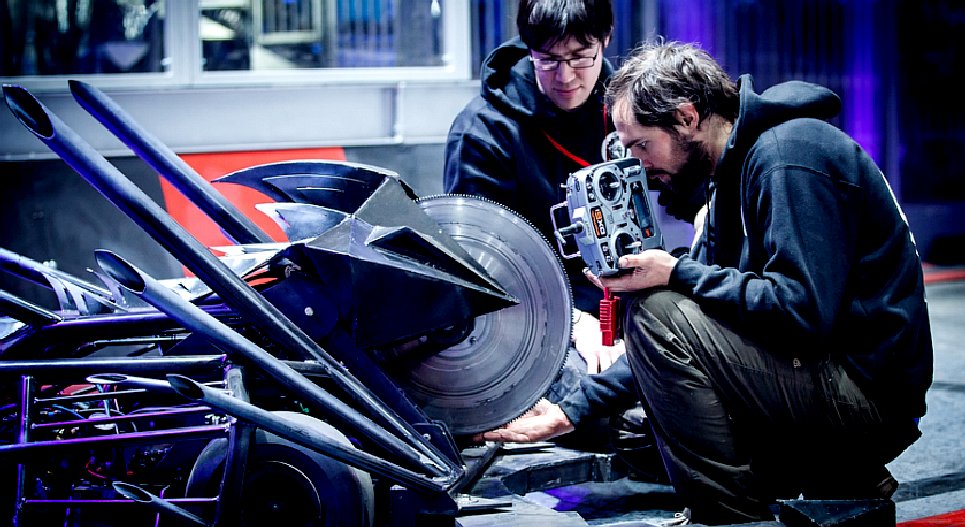 BBC ROBOT WARS - In the last 12 years, technology and materials have improved significantly. These include ultra-lightweight and powerful Lithium Polymer batteries giving increased performance and more spare weight to dedicate to weapons and armour. Motor technology has improved significantly in the recent years with small lightweight and powerful brush-less motors, these can be up to 10x lighter than older brushed motor technology.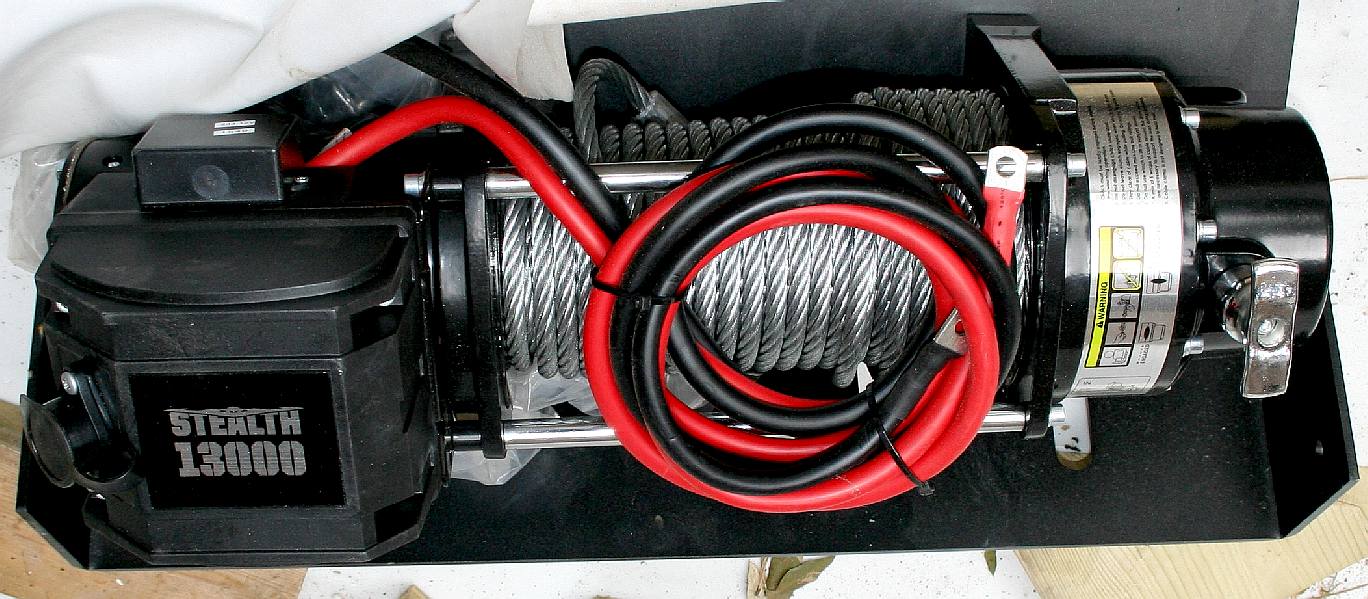 WINDING UP - This is the Stealth Apache from Warrior offers 13,000 lbs of pull and wireless remote control as standard. It also comes with cable remote button control and guide rollers. This machine is manufactured in China to a British design to achieve a budget price (£290 delivered in the UK) and value that is superb, but it is a heavy bit of kit.
SPECIFICATIONS -
* Line Capacity: 13,000lb (5,897kg)
* Rope: 9.2mm x 25m with Clevis Hook
* Motor: Reversible 5.6hp (5.0kW) 12v Series Wound Motor - Powers In/Out
* Gearbox: Freespooling Clutch - Allows cable to be unwound manually
* Warranty: 12 Month Return to Base Warranty

Accessories:

* Wired Hand Control: 3m Wired Hand Control
* Wireless Control: Included
* Mounting Plate: Available as optional extra
* Fairlead: 4-Way Roller Fairlead Included
* Mounting Bolts: Included for Standard installations

Also Includes:

* Battery Cables (May need extending dependant on application)
* Hand Saver
* Instruction Manual

Other Information:

* Dimensions: 548mm L x 158mm D x 270mm H
* Mounting Bolt Pattern: 254mm x 114.3mm
* Approx. Shipping Weight: 41kg
* Line Pull - No Load: 5.7 m/min (90 Amps)
* Line Pull - Full Load: 0.8 m/min (490 Amps)
STEEL THICKNESS CONVERSION TABLE (gauge - inch - mm)
GAUGE
B.W.G*
U.S.G*
inch
mm
inch
mm
.
.
.
.
.
6
.203
5.156
.2031
5.16
7
.180
4.572
.1875
4.76
8
.165
4.191
.1719
4.37
9
.148
3.759
.1563
3.97
10
.134
3.404
.1406
3.57
11
.120
3.048
.1250
3.18
12
.109
2.769
.1094
2.78
13
.095
2.413
.0938
2.38
14
.083
2.108
.0781
1.98
15
.072
1.829
.0703
1.79
16
.065
1.651
.0625
1.59
17
.058
1.473
.0563
1.43
18
.049
1.245
.0500
1.27
19
.042
1.067
.0438
1.11
20
.035
.889
.0375
.953
| | | | | |
| --- | --- | --- | --- | --- |
| 21 | .032 | .813 | .0344 | .873 |
| 22 | .028 | .711 | .0313 | .794 |
| 23 | .025 | .635 | .0281 | .714 |
| 24 | .022 | .559 | .0250 | .635 |
| 25 | .020 | .508 | .0219 | .556 |
| 26 | .018 | .457 | .0188 | .478 |
| 27 | .016 | .406 | .0172 | .437 |
| 28 | .014 | .356 | .0156 | .396 |
| 29 | .013 | .330 | .0141 | .358 |
| 30 | .012 | .305 | .0125 | .318 |
| 31 | .010 | .254 | .0109 | .277 |
| 32 | .009 | .229 | .0102 | .259 |
| 33 | .008 | .203 | .0094 | .239 |
| 34 | .007 | .178 | .0086 | .218 |
| 35 | .005 | .127 | .0078 | .198 |
* Birmingham Wire Gauge for Iron & Steel Wire
* USG - US Standard Gauge for Stainless Steel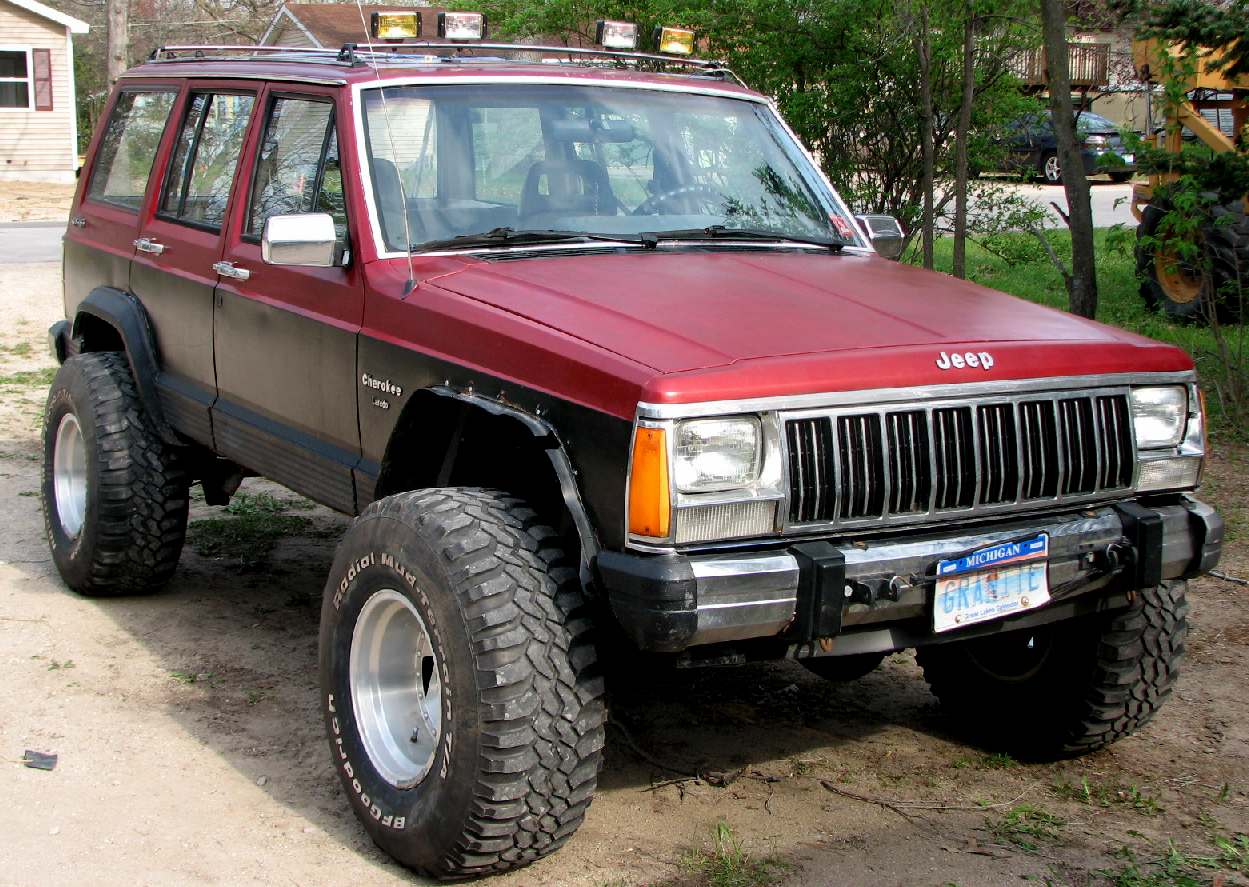 JEEP HOME - BODYWORK - ENGINE - PAINTING - STAINLESS STEEL - SUSPENSION & BRAKES - VINYL WRAPPING - VW - WELDING