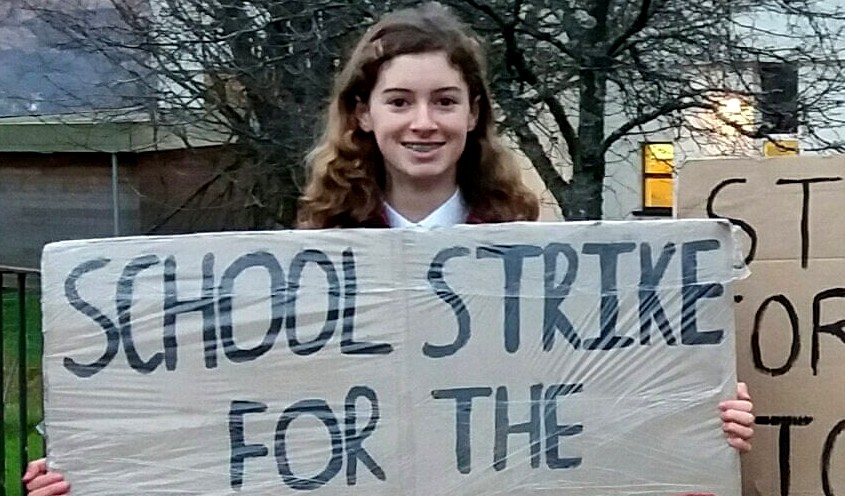 HOLLY GILLIBRAND - is a Scottish one of the youngest climate activists. In Poland last year at the COP24 climate talks, Greta Thunberg addressed the Secretary-General of the United Nations and was seated on a World Bank panel. Her talks got to the heart of the matter, making the youth of today realise how they were being let down by their parents, in that their parents are not pushing hard enough for climate action.

Holly is now alive to these issues and although younger than her Swedish ally, she is just as concerned that in the United Kingdom the politicians do not have a solid plan to address global warming.
THE GUARDIAN 8 FEBRUARY 2019

Until recently, Holly Gillibrand was like any other schoolchild, keen on the outdoors, football and rock climbing, inspired by the stunning surroundings of her secondary school at the foot of Ben Nevis.

But for the past five Fridays, while hundreds of her fellow students file into class, she has stood outside Lochaber high school in Fort William in the Highlands to take strike action.

Her protest is not for better classrooms, nicer meals or more free time. Holly, 13, is helping to build a UK movement of children demanding more action on climate change by withdrawing themselves from the lessons they are legally required to attend.

They are working towards a UK school strike next Friday, which will follow other walkouts by tens of thousands of children across Belgium, Germany, Switzerland, Sweden and Australia.

Holly was inspired by the actions of Greta Thunberg, who in September sat outside the Swedish parliament for three weeks on "school strike". International interest in her story led to Thunberg going to Davos last month to address world leaders. While she travelled for 32 hours on trains to reach the ski resort, political and business leaders hired 1,500 private jets to get to the summit.

Holly said: "I saw on social media that she was sitting outside the parliament, and then lots of other children started doing similar things and I thought, that is something I could do to make a difference. I thought she was brave and inspirational."

Each week, Holly and a small group of supporters carry placards with slogans such as "School strike for the climate", "Beep for climate action" and "Striking for the seas – stop global warming now", and take time out of classes to demand action.

"It's the first time I have done anything like this," she said. "But I feel very angry, very scared and I see that they [political leaders] are not taking climate change seriously. It is an urgent crisis that needs to be addressed."

Holly has tried to make changes to reduce her carbon footprint and insisted the Guardian did not send a photographer to drive two hours from Glasgow to take her portrait. "I take the bus, I am almost completely vegan, as are my parents, and my family has always been very environmentally aware," she said.

Taking time out of school is a powerful weapon, Holly believes, to draw attention to the need to act more decisively to tackle climate change. "I am not sure how my headteacher feels, but my class teachers have been very supportive," she said.

"I have had lots of people joining me, although not as many from my school as I hoped, but we are hoping many other children from schools across the country will take action next week."

Across Europe, a pushback from adults – particularly those in power – seems to have begun. The Belgian environment minister, Joke Schauvliege, recently suggested the school strikes were not genuine actions of young people angry and frustrated about the future of their planet, but a "setup" and "more than spontaneous actions of solidarity".

Schauvliege claimed Belgium's intelligence services had information that the children were being directed by unknown groups or individuals. But such was the political backlash, she was forced to resign last week.

Holly has gained support globally via social media, where a network of young people are reaching out across national boundaries. She has little time for adults who doubt and criticise her actions.

"I say to people who object to us missing lessons, what is the point of studying for a future that if nothing is done, we might not have?" she said.

On her first strike day, Holly explained clearly why she was taking the step. "I am striking because we are running out of time. Thousands of children around the world should not be having to miss classes because of our leaders' inability to treat the climate crisis as a crisis," she said.

Over the past few weeks, she has featured in Scottish media and been recruited as an environment columnist for the Lochaber Times.

And her sense of urgency and passion has only increased. As the school strike message continues to spread across the globe, Holly says she is determined to follow Thunberg's lead.

"Greta Thunberg, thank you for leading the way," she said in a tweet. "You are right – with action does come hope."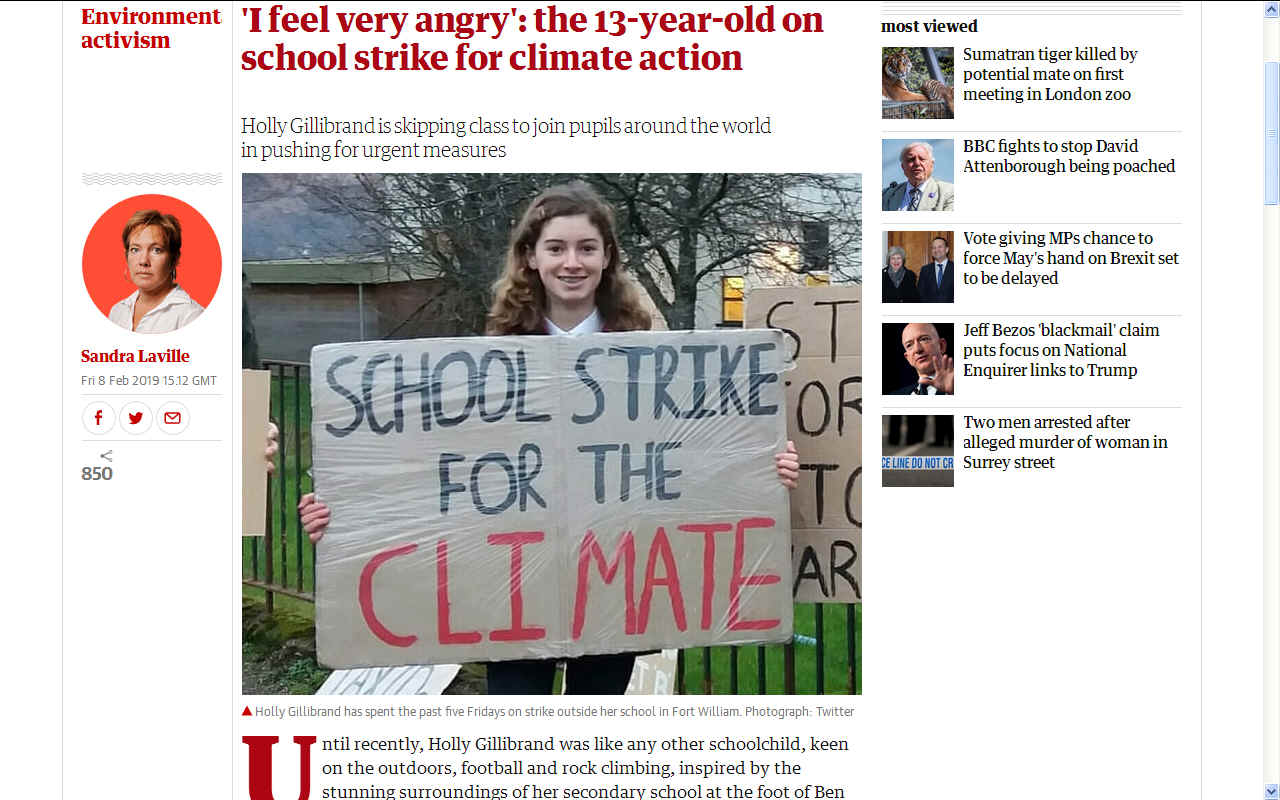 THE GUARDIAN 8 FEBRUARY 2019 - UK pupils to join global strike over climate change crisis

The school climate strikes that have led to tens of thousands of young people taking to the streets around the world over recent months are poised to arrive in the UK next Friday.

Thousands of pupils are expected to walk out of lessons at schools and colleges across the country amid growing concern about the escalating climate crisis.

The movement started in August when the 16-year-old schoolgirl Greta Thunberg held a solo protest outside Sweden's parliament. Now, up to 70,000 schoolchildren each week are taking part in 270 towns and cities worldwide.

Individual protests have been held in the UK, but next week a coordinated day of action is expected to result in walkouts in more than 30 towns and cities – from Lancaster to Truro, and Ullapool to Leeds.

Jake Woodier, of the UK Youth Climate Coalition, which is helping to coordinate the strikes, said Greta's message about the need for radical, urgent change had struck a chord with hundreds of thousand of young people in the UK.

"The images of what Greta did and then the huge strikes by schoolchildren in other countries have been widely shared by young people on social media and have really inspired people."

He said young people were becoming increasingly radicalised by the environmental crisis and understood the need for urgent political action.

"Young people see what is happening – especially since the IPCC report last year, which spelled out that we only have 12 years left to avoid catastrophic climate change … they realise that politicians are nowhere near where they need to be on this and want to do something to change that."

There has been some pushback against the strikes by climate deniers and politicians. Last week, Belgian's environment minister was forced to resign after falsely claiming the country's intelligence services held evidence that the tens of thousands of children skipping school were being directed by unnamed powers.

So far those planning to protest in the UK say they have had broad support.

Zoe Bonnett, 14, is organising a strike in Bristol next week.

"People seem to think this is an issue that can be solved another time, but there is no other time," she said. "I know this is a drastic action, this is quite a big step that I am taking, but I do feel strongly that we have to solve it now … I have to do something. "

Bonnett, who heard about the movement after seeing a video of Greta online, said young people had a special stake in the unfolding crisis.

"At the moment I am having to make my choices for GCSEs, and I realised that if there is going to be a bad future ahead those sort of choices are not really that important unless we do something urgent now."

Bonnett's mother, Joanna, said she supported her daughter's decision to walk out of school.

"I was a bit reticent at first because I am more of a rule-keeper than a rule-breaker but as she became more enthusiastic and learned more about it and decided to set up her own strike we became very supportive."

Bonnett said she was planning to write to the headteacher of her school to outline her plan and offer to discuss the strike.

The UK walkouts are being billed as a chance to build towards a global day of school strikes on 15 March.

Greta has already confronted world leaders with the movement's demand for radical climate action, first at a climate meeting in Poland in December where she accused them of acting like irresponsible children; then in Davos for the World Economic Forum when she told the gathered global elite that the climate crisis was real, adding: "I want you to panic." By Matthew Taylor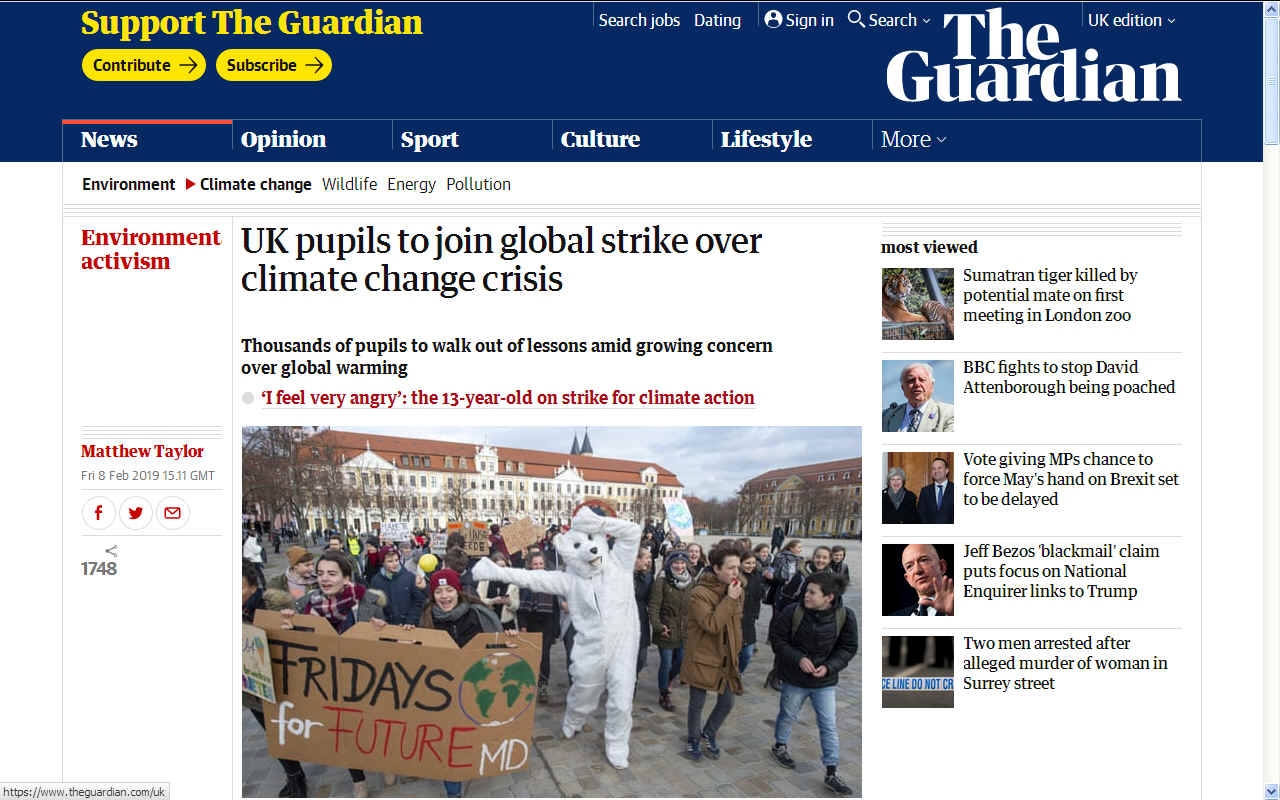 SCHOOLS - The message is clear, we need to turn our words into action before it is too late.
THE GUARDIAN 5 FEBRUARY 2019 - Belgian minister resigns over school-strike conspiracy claims

A Belgian environment minister has been forced to resign after falsely claiming the country's intelligence services held evidence that children skipping school to demonstrate over climate change were being directed by unnamed powers.

Joke Schauvliege, a minister in Flanders, where the school-strikes movement first emerged, provoked a wave of criticism of the wider political class after suggesting the protests were a "set-up" and "more than spontaneous actions of solidarity".

"I know who is behind this movement, both of the Sunday demonstrations and the truants," Schauvliege had told an audience of farmers. "I have also been told that from state security. I can guarantee that I do not see ghosts alone and that climate demonstrations are more than spontaneous actions of solidarity with our climate."

The comments prompted a rare denial by the Belgian state security services. "We have not reported anything about this to Schauvliege," they said. "Neither verbally nor in writing."

The minister initially sought to hold on to her position insisting that she had not lied, but merely gone "too far". "In recent weeks, I have slept little and I was overwhelmed by frustration, I am a human being and I could be wrong," she told the Flemish channel Radio 1.

But during an emotional press conference on Tuesday afternoon, Schauvliege announced that she could not continue in her post given the growing controversy. "It is difficult to continue to function as climate minister in these circumstances," she said, between tears.

Tens of thousands of Belgian children, inspired by the lone protest launched last year by Greta Thunberg, then 15, outside the Swedish parliament, have played truant from school in recent weeks to march on the streets of Brussels, Liège, Namur and Leuven. School strikes have been also been held in Germany, Switzerland and Australia and a global School Strikes 4 Climate Action march is set for 15 March.

Belgium has four environment ministers – one for each region and at the national level – but it has no national policy to reach the 2030 goal set by the UN of limiting global temperature rise to well below 2C, and strive for 1.5C.

Anuna De Wever, the 18-year-old Flemish student who first sparked the demonstrations in Belgium, had described the claims by Schauvliege, a member of the Flemish Christian Democrats, as "manifestly not true" and an "insult to the youth".

"It is very strange that a minister can lie about such a thing," she said. "That's just not the case. Can we stop doubting the movement?"

The largest march so far in Belgium, two weeks ago in Brussels, saw 35,000 children demonstrate.

A spokesman for Youth for Climate, the organisation set up by De Wever to organise the protests by schoolchildren, said the comments were in keeping with the Belgian authorities' failure to commit to international climate change goals.

"The minister's allegation is an insult to the authentic engagement of so many young people," they said in a statement before the announcement of Schauvliege's resignation.

The Flemish minister-president, Geert Bourgeois, had described the environment minister's comments as "unfortunate".

The response of Flemish politicians to the climate change demonstrations has come under heavy criticism.

The chairman of the Flemish nationalist party the New Flemish Alliance, which was until recently in government, last month urged the young protesters "not to believe in the apocalypse" but to go back to their books and have "confidence in the future and in the power of innovation". By Daniel Boffey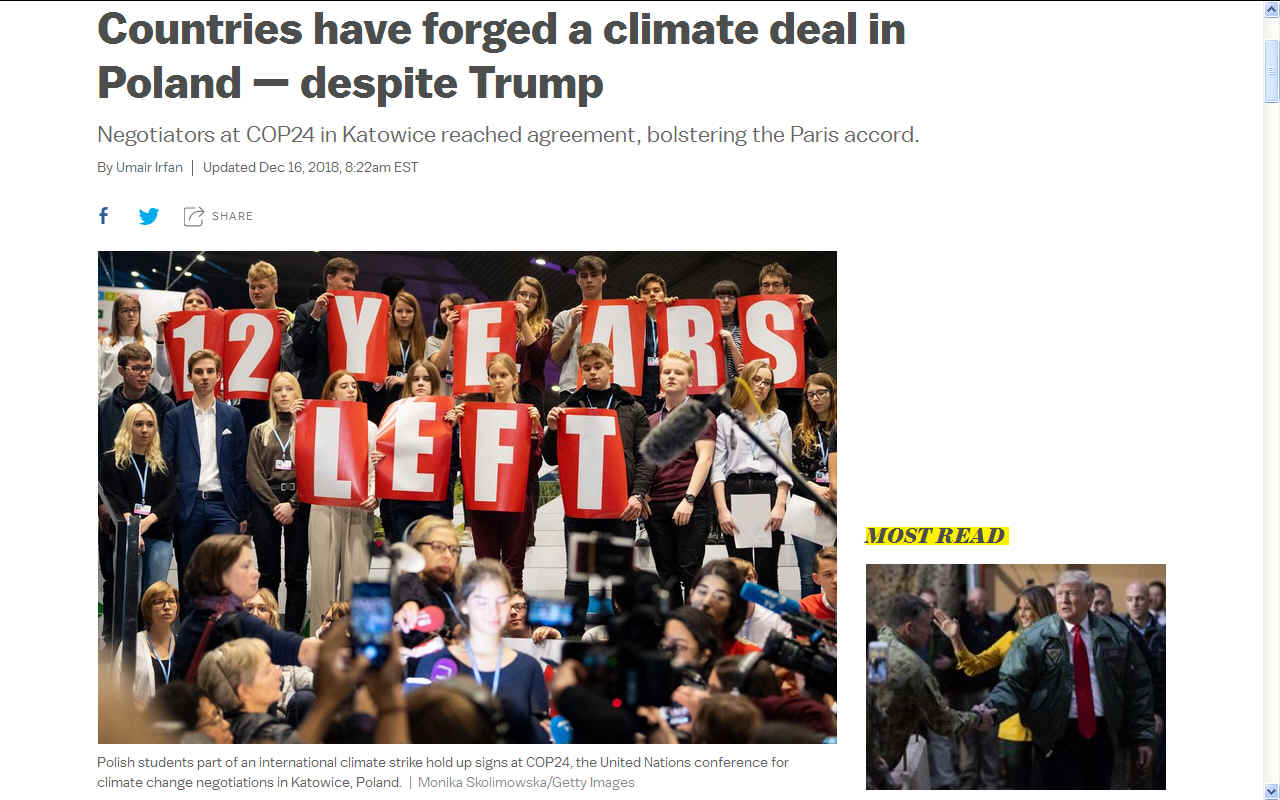 CLIMATE CRIMINALS - We are all thinking it, some are saying it. Donald Trump and Vladimir Putin are forsaking planet earth for profits. It's economics before lives and habitats - as usual.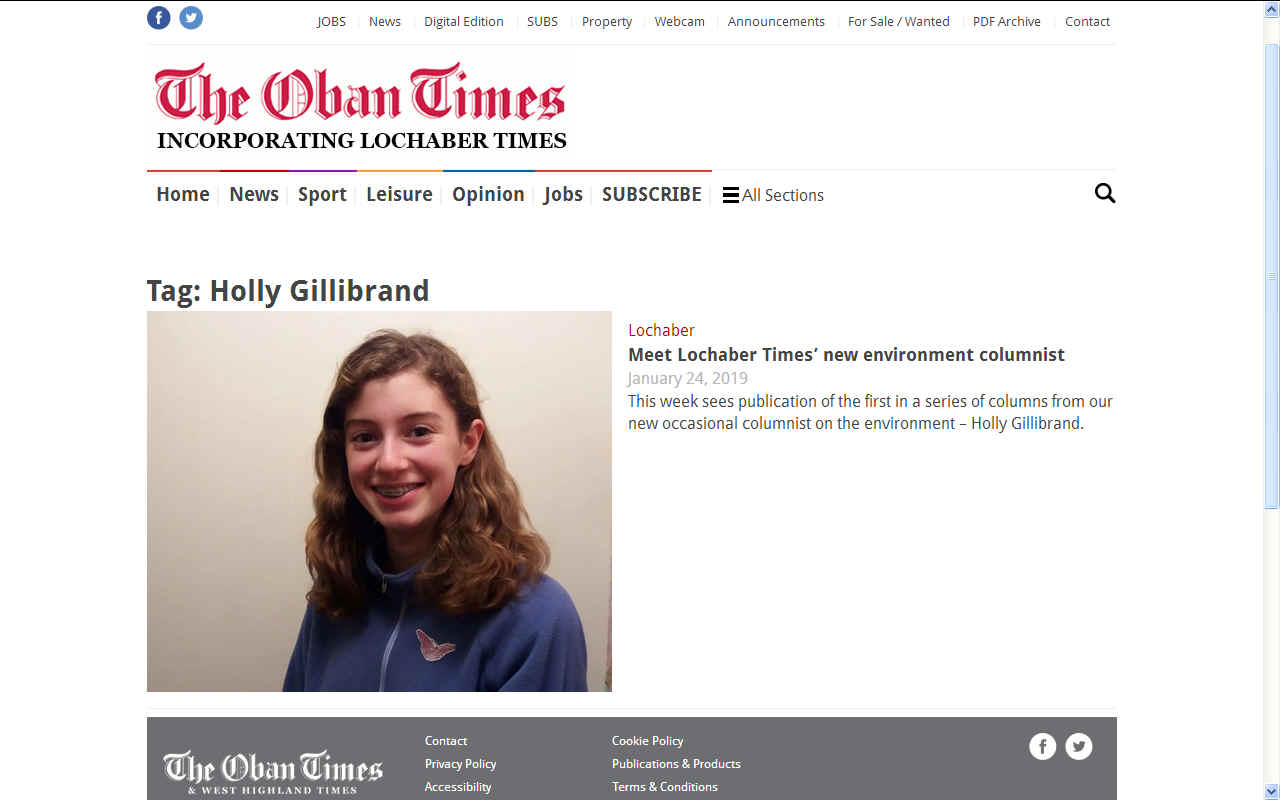 WRITER - Meet Lochaber Times' new environment columnist. This week sees publication of the first in a series of columns from our new occasional columnist on the environment – Holly Gillibrand. January 24, 2019
SIX STEPS TOWARD A COOLER PLANET
1. TRANSPORT: Phase out polluting vehicles. Governments aim to end the sale of new petrol, and diesel vehicles by 2040 but have no infrastructure plan to support such ambition. Marine transport can be carbon neutral given the political will.
2. RENEWABLES: Renewable energy should replace carbon-based fuels (coal, oil and gas) in our electricity, heating and transport.
3. HOUSING: On site micro or macro generation is the best option, starting with new build homes as carbon locks.
4. AGRICULTURE: We need trees to absorb carbon emissions from a growing population, essential air travel, and to build new homes. Reducing food waste and promoting less energy intensive eating habits such as no meat Mondays.
5. INDUSTRY: Factories should be aiming for solar heating and onsite renewable energy generation.
6. POLITICS: - National governing bodies need to adopt rules to eliminate administrative wastages, to include scaling down spending on war machines, educating the public and supporting sustainable social policies that mesh with other cultures. Transparency is key here.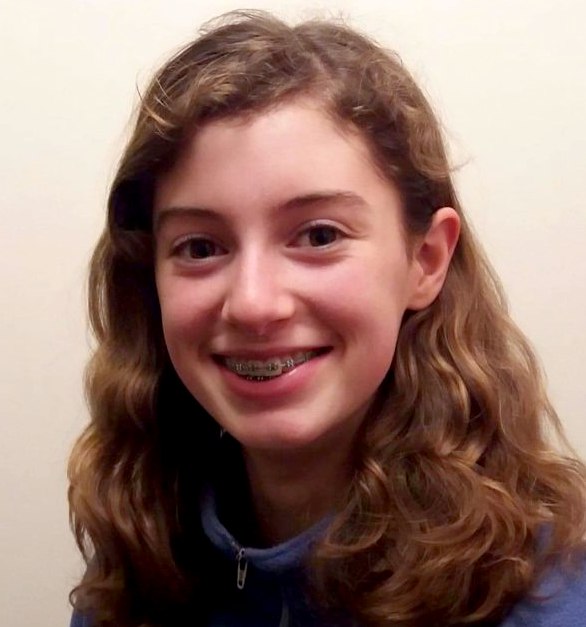 CLIMATE CHANGE EXAMPLES: SEAVAX & ELIZABETH SWAN
The Elizabeth Swan is a real solar powered boat that is in an embryonic stage of development as a real vessel to demonstrate that ocean transport can be clean, and as an awareness project to keep ocean plastic and climate change in the public eye. The technical platform is near identical to SeaVax, save that the ocean cleaner is a workhorse, not a vessel to carry people or goods around the world.
The SeaVax project encompasses many of the Sustainable Development Goals that the UN are hoping to achieve in one. To begin with Seavax is solar and wind powered, meeting SDG7 aims and in the longer term SDG13, as in research into zero emission ocean transport. The objective is to develop the innovative technology (SDG9) to help in the fight alleviate hunger and provide food security (SDG2) and the vessels clean rivers and oceans (SDG6). Lastly, WOAA sits well with SDG17 in that the proposed World Ocean AntiPlastic Alliance encourages international cooperation in seeking to clean the oceans as per SDG14.
COP 25 is expected to be held in November 2019 or January 2020. (COP 25/CMP 15)
1995 COP 1, BERLIN, GERMANY
1996 COP 2, GENEVA, SWITZERLAND
1997 COP 3, KYOTO, JAPAN
1998 COP 4, BUENOS AIRES, ARGENTINA
1999 COP 5, BONN, GERMANY
2000:COP 6, THE HAGUE, NETHERLANDS
2001 COP 7, MARRAKECH, MOROCCO
2002 COP 8, NEW DELHI, INDIA
2003 COP 9, MILAN, ITALY
2004 COP 10, BUENOS AIRES, ARGENTINA
2005 COP 11/CMP 1, MONTREAL, CANADA
2006 COP 12/CMP 2, NAIROBI, KENYA
2007 COP 13/CMP 3, BALI, INDONESIA
2008 COP 14/CMP 4, POZNAN, POLAND
2009 COP 15/CMP 5, COPENHAGEN, DENMARK
2010 COP 16/CMP 6, CANCUN, MEXICO
2011 COP 17/CMP 7, DURBAN, SOUTH AFRICA
2012 COP 18/CMP 8, DOHA, QATAR
2013 COP 19/CMP 9, WARSAW, POLAND
2014 COP 20/CMP 10, LIMA, PERU
2015 COP 21/CMP 11, Paris, France
2016 COP 22/CMP 12/CMA 1, Marrakech, Morocco
2017 COP 23/CMP 13/CMA 2, Bonn, Germany
2018 COP 24/CMP 14/CMA 3, Katowice, Poland
2019 COP 25/CMP 15/CMA 4 Chile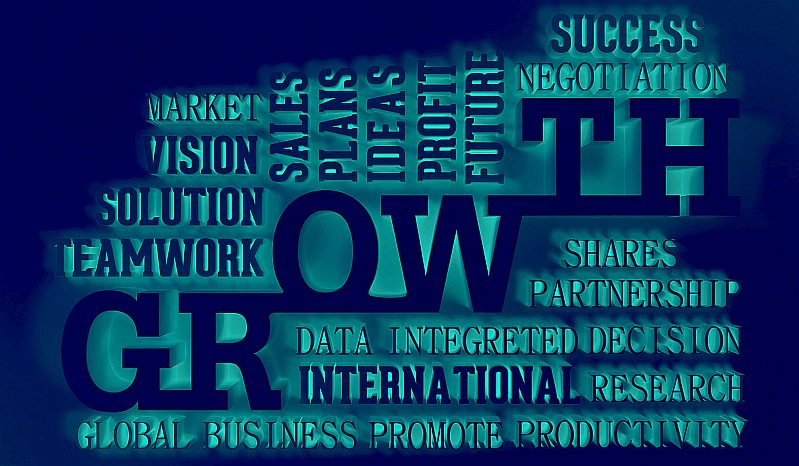 LINKS & REFERENCE
https://www.theguardian.com/environment/2019/feb/03/belgian-kids-march-against-climate-change-why-dont-ours-ask-dutch
https://www.theguardian.com/world/2019/feb/05/belgian-environment-minister-joke-schauvliege-claimed-children-climate-protests-a-set-up
https://www.theguardian.com/environment/2019/feb/08/global-school-strikes-over-climate-change-head-to-the-uk
https://www.obantimes.co.uk/tag/holly-gillibrand/
https://www.theguardian.com/environment/2019/feb/08/holly-gillibrand-school-strike-climate-action-skipping-class
https://www.vox.com/energy-and-environment/2018/12/14/18139402/cop24-climate-change-katowice-poland
https://twitter.com/GretaThunberg
https://uk.linkedin.com/
https://www.facebook.com/
Copyright © 2019 Cleaner Oceans Foundation.