CLEANER OCEANS FOUNDATION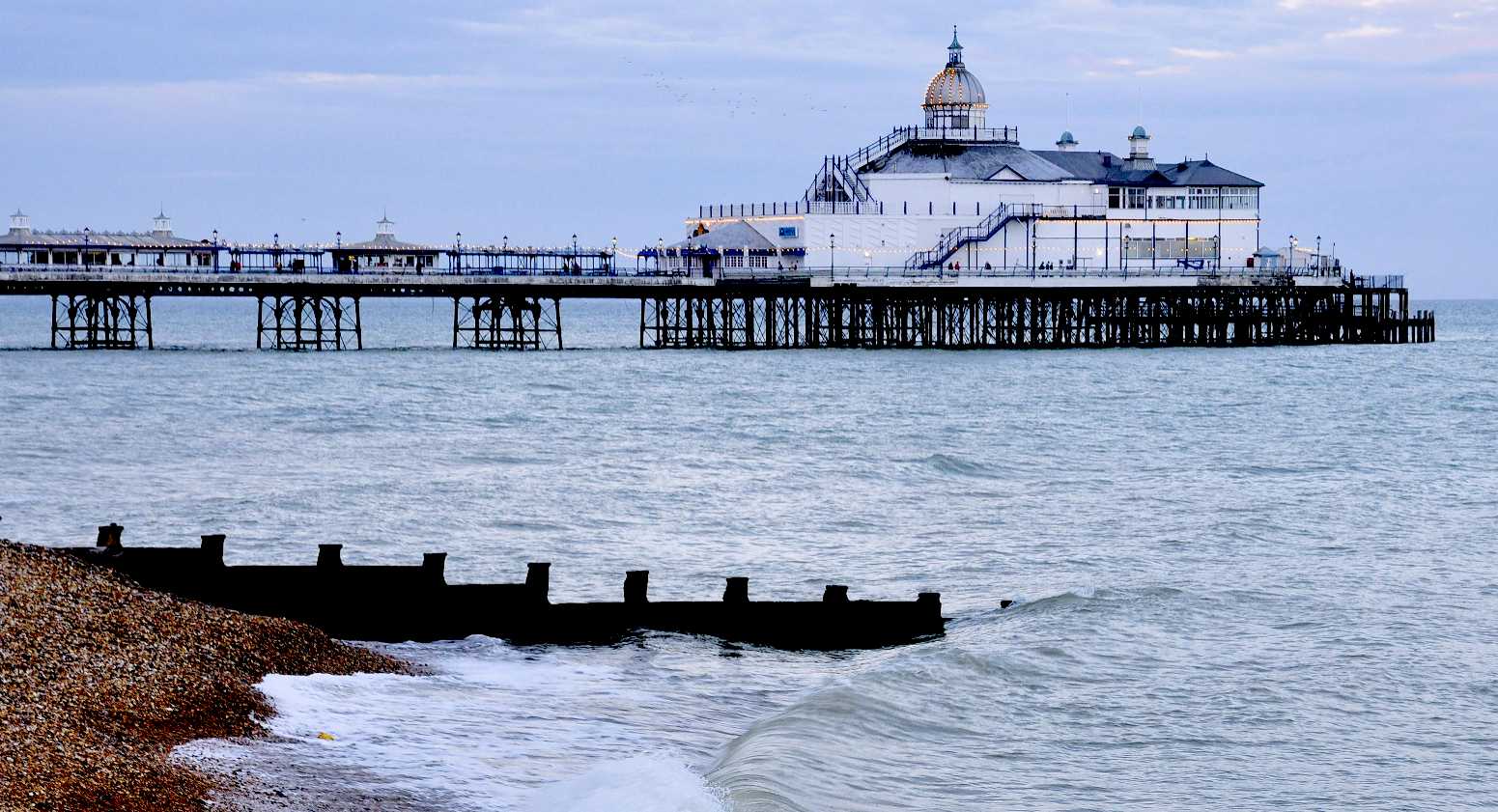 EASTBOURNE PIER - Is a monument to the Victorian's love of the sea. Miss Ocean will be drawing attention to blue growth issues with the aim of conserving seaside traditions for generations to come. This pier and the recently restored pier at Hastings are now under the management of Sheikh Abid Gulzar, a local hotelier with a soft spot for the south coast of England.



OCEAN AWARENESS, SUSTAINABILITY & COMMUNITY PROJECTS

The Cleaner Oceans Foundation exists to make people aware of local and national issues that affect their community. These issues can be related to a sustainable blue economy or heritage conservation, but typically overlap, meaning that we have to take a broader view when deciding what is important and why.
GEOGRAPHY
Based near Eastbourne, our charity focuses on issues along the south coast of England. With the English Channel flowing east through the Dover Strait into the North Sea (tide variable) seawater enters a familiar craggy funnel via the Atlantic (Celtic Sea) through the Ushant/Lizard corridor, via the Cherbourg/Wight corridor to the Calais/Dover neck, and thence into the North Sea to exit along the Norwegian coast.
POLLUTION
Fresh water from rivers, carrying man-made pollution from factories, enters the Channel along with plastic and paper waste from beach from coastal towns. This mixes with plastic flotsam and subsurface macro particles from the outer rotating mass of the North Atlantic gyre to pollute the fishing grounds that feed us.
COMMUNITY & ECONOMY
Towns and cities along the south coast derive income from various activities including the transportation of goods at major ports such as Southampton and Portsmouth. Then come ferry activities and tourism for holiday towns. All of the income from these endeavors support the area to build communities that need constant tending or face decline.
HERITAGE CONSERVATION
Understanding our past is important for communities to be able to learn from our mistakes and build a better future. We should then seek to preserve important focal points for the community and where possible re-use such assets for educational purposes.
SUSTAINABILITY
A circular economy eludes many areas with outdated practices that are causing major concerns to world leaders, such as newly identified plastic pollution, where climate change has been an issue for many years.
Change is necessary to tackle these problems. In order to adapt it is necessary to make people and politicians aware of things that they would not normally think about. That is itself is one of the keys to developing a sustainable society.
EASTBOURNE PIER - Is seen in the picture above on fire at the southern end in 1970. Another fire ravaged the 144 year old Victorian icon in 2014 at the opposite end. The pier could be operated on a not for profit basis, as a museum and for social projects concerning the sea for the benefit of mankind. The building is presently on the "At Risk" register with English Heritage. This is an example of a heritage asset that could be put to better use to bring a community together. It takes a brave man to take on a challenge like Eastbourne pier, let alone including Hastings in his trusteeship. So well done to Sheikh Abid Gulzar.
LINKS
http://www.acf.org.uk/
https://www.gov.uk/government/organisations/charity-commission/services-information
https://www.biglotteryfund.org.uk/funding
http://www.hlf.org.uk/
http://www.thefoundation.org/get-support/beehive
https://www.biglotteryfund.org.uk/