PRESENTERS - IN ORDER OF APPEARANCE:
Ben Roberts - Chief Executive
Jason Wood - Public Programme Audiences
Arike Oke Knowledge Collections
Neil Williams Technology Director and Digital Transformation
Harriet Finney CEO Executive Director Corporate Industry Affairs

The UK's screen industries have more than doubled in size since the BFI published their last strategy in 2017 and make a significant contribution to the UK economy. Production spend alone has risen from £2.2bn in 2017 to £5.6bn in 2021 and is projected to reach £7.3bn by 2025. It's vital therefore, that with every country around the world spending more on entertainment, that we all capitalize on this growth and ensure that the opportunities to work in the sector are available to everyone.
Equally, it is important that this growth is zero carbon. Especially as, robots are taking manual jobs, meaning that humans can spend more time in leisure activities and creative pursuits - such as making movies.


ABOUT THE BFI
The BFI was founded in 1933 and is governed by Royal Charter. Over the past 90 years BFI has grown in their role as a cultural charity, a distributor of National Lottery funds and as the UK Government's lead body for film and the moving image.

The BFI is a community of over 700 people who are passionate and knowledgeable about film, television and the moving image. They are committed to ensuring a positive and accessible screen culture for all.

Their people work in one of the following areas:

- Public Programmes & Audiences
- Knowledge & Collections
- Corporate & Industry Affairs
- Technology & Digital Transformation
- Fundraising & Enterprise
- Finance, People & Business Operations
- Chief Executive's Office

BFI currently operates five sites:

BFI Southbank

Originally opened in 1957 as the UK's National Film Theatre, this is the BFI's main public venue. It hosts four cinema screens, the BFI Reuben Library, our mediatheque, exhibition spaces, bars and restaurants.

BFI IMAX

The iconic single-screen IMAX cinema contains the biggest screen in the UK at 20 by 26 metres. It is frequently one of the best-performing IMAX sites in the world.

BFI J Paul Getty Jnr Conservation Centre

The BFI National Archive's main 11-acre site, at Berkhamsted, Hertfordshire. It contains interconnected collections storage, laboratories and bespoke collections processing buildings.

BFI Master Film Store

Their 21-acre site in Warwickshire, near Gaydon, provides state-of-the-art storage facilities. It holds the national collection of film masters, as well as other key collections from our partners.

BFI Stephen Street

Their headquarters in central London since 1987, home to two viewing theatres and specialist research viewing facilities.

The BFI actively recruit from across the UK and encourage people to use any of our sites as creative places for collaboration, problem-solving and socialising. They believe everyone will choose the right environment and time for the work they do and when they need to do it.

The BFI is governed by a Board of up to 15 Governors. They bring a range of business and creative insights, and contribute significant expertise from across the screen industries. They include representatives from Wales, Scotland and Northern Ireland.


ENVIRONMENTAL SUSTAINABILITY - AND MEETING NET ZERO

The world faces a climate and ecological emergency, and the screen sectors have an important role to play in addressing this. If we are to reduce our environmental impact and support wider industry efforts to get to net zero, we must enact systemic changes.

This means changes across all activities, buildings, behaviour, National Lottery funding portfolio, and programming decisions.

By engaging with themes of environmental sustainability and the climate crisis, stories on screen can make a difference. Such as the ocean and climate awareness campaigns of the Cleaner Ocean Foundation, spearheaded by Cleopatra, Treasure Island and Kulo-Luna.
Stories that are made into entertaining films, can help impress the importance of reducing humanity's impact on the planet and they can show the many realistic ways in which the public and society can contribute. Storytelling can unite people from all backgrounds around this common cause. BFI will use their festivals, programme and BFI Player to help creators promote greater awareness of our climate emergency.

Environmental sustainability is a strategic principle in National Lottery Strategy. They will ensure BFI funding decisions consider ecological impact and that they help recipients improve. Recognising the variety of beneficiaries, they will fund specialist expertise to develop ambitious and achievable plans for a net zero sector.
The BFI will also deliver a robust carbon accounting of their own progress. They will fund research that informs a green transition for the screen sectors, supporting approaches that deliver net benefit to the environment.

It is imperative that the BFI also commit to a step change in how they work as an organisation. In 2023, they aim to set out a roadmap for reducing their overall greenhouse gas emissions and establish the internal resource necessary to reach net zero ahead of the 2050 government deadline.
The proposed roadmap will help them determine how to embed sustainability into estate upgrades and operational planning. They aim to prioritise those areas of greatest impact, and find the most sustainable option for the future of the National Archive. As they transition to being a digital-first organisation, it will help if they embed low-carbon practices throughout their decision-making.

The BFI will also focus on sustainability during procurement, paying particular attention to their supply chain. They will not merely mitigate climate impact but will also create positive change through biodiversity improvement across their estate. They will work with neighbours on the South Bank, friends in the environment and screen sectors, including the National Museum Directors' Council and BAFTA albert. Sharing knowledge, best practice and new ways of working to minimise their carbon footprint and environmental impact.


THE BFI'S MISSION

The BFI want to create the conditions in which screen culture and the UK's screen industries can thrive – across the UK and around the world.

They do this by:

- Growing and caring for the BFI National Archive, the world's largest film and television archive.

- Offering the widest range of UK and international screen culture to audiences through online and in-venue programmes and festivals.

- Using their knowledge to educate and deepen public appreciation and understanding of film, TV and the moving image.

- Supporting creativity and actively seeking out the next generation of UK creators.

- Working with the government and industry to ensure the continued growth of the UK's screen industries.

The BFI are committed to promoting appreciation of the widest possible range of UK and world cinema. They also establish, care for and develop accessible collections of moving image heritage.

BFI do this in collaboration with a range of partner organizations, screen agencies, local and devolved governments across the UK – working together to make sure BFI support is tailored to differing needs and political contexts of each of the devolved nations.

Unfortunately, as content production and distribution globalise, UK-made work has become less prominent. That makes the BFI's role in encouraging and reflecting the UK's diversity of cultures, languages, landscapes and perspectives more crucial than ever.

Through this strategy, BFI will amplify their focus on UK work. They will celebrate the full breadth of the UK's screen culture past and present, and promote it internationally.

This focus will be evident in their cultural and educational programmes, distribution and publishing, their heritage and contemporary acquisitions, and support for the UK independent film sector. It will affect every part of how they champion UK independent creators through funding, policy drives and international promotion.

The BFI's work abroad is more critical than ever. They must ensure there is a healthy and harmonious domestic production sector and an open door to international collaboration. They must grow a strong global marketplace for audiences who enjoy the quality and diversity of UK screen culture. And they must promote robust knowledge exchanges with international peers to explore the future of the moving image.

They will achieve much of this work in collaboration and partnership with other organisations around the world. The BFI is a founding member of the International Federation of Film Archives (FIAF) and European Film Agency Directors (EFAD). By working hand-in-hand with the British Council, the Department for International Trade and other agencies, BFI currently deliver a range of vital soft-power-focused activity which boost the UK's cultural influence overseas. The London Film Festival, for example, is a highlight of the international calendar and a key convening moment for creative talent and international business.

Finally, they will ensure that their thought leadership continues to be internationally recognised and opens up outstanding opportunities for collaboration. This applies across publications, research, film productions, festivals and public programmes, heritage and educational initiatives, and diversity and inclusion programmes.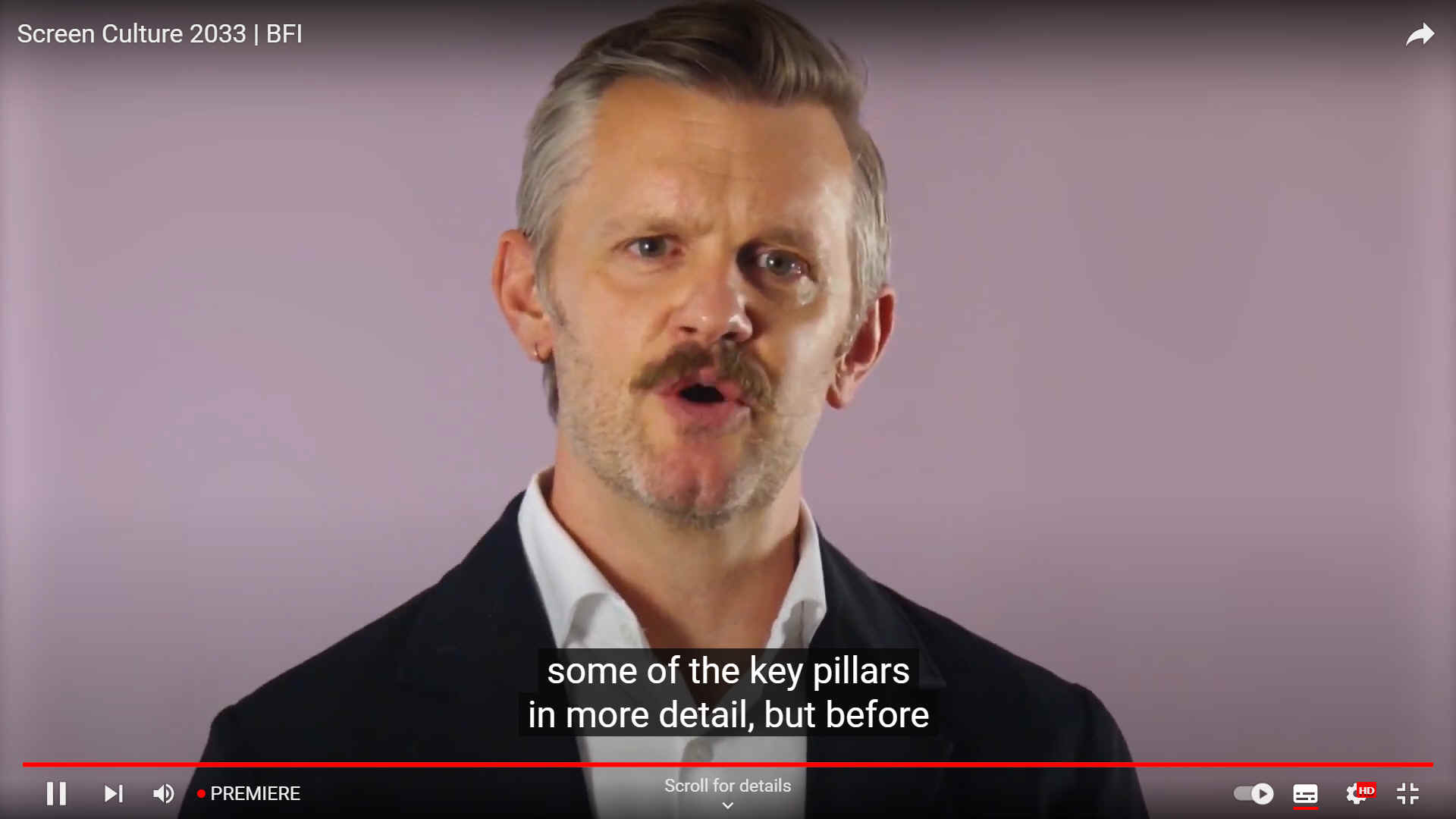 Ben Roberts - CEO BFI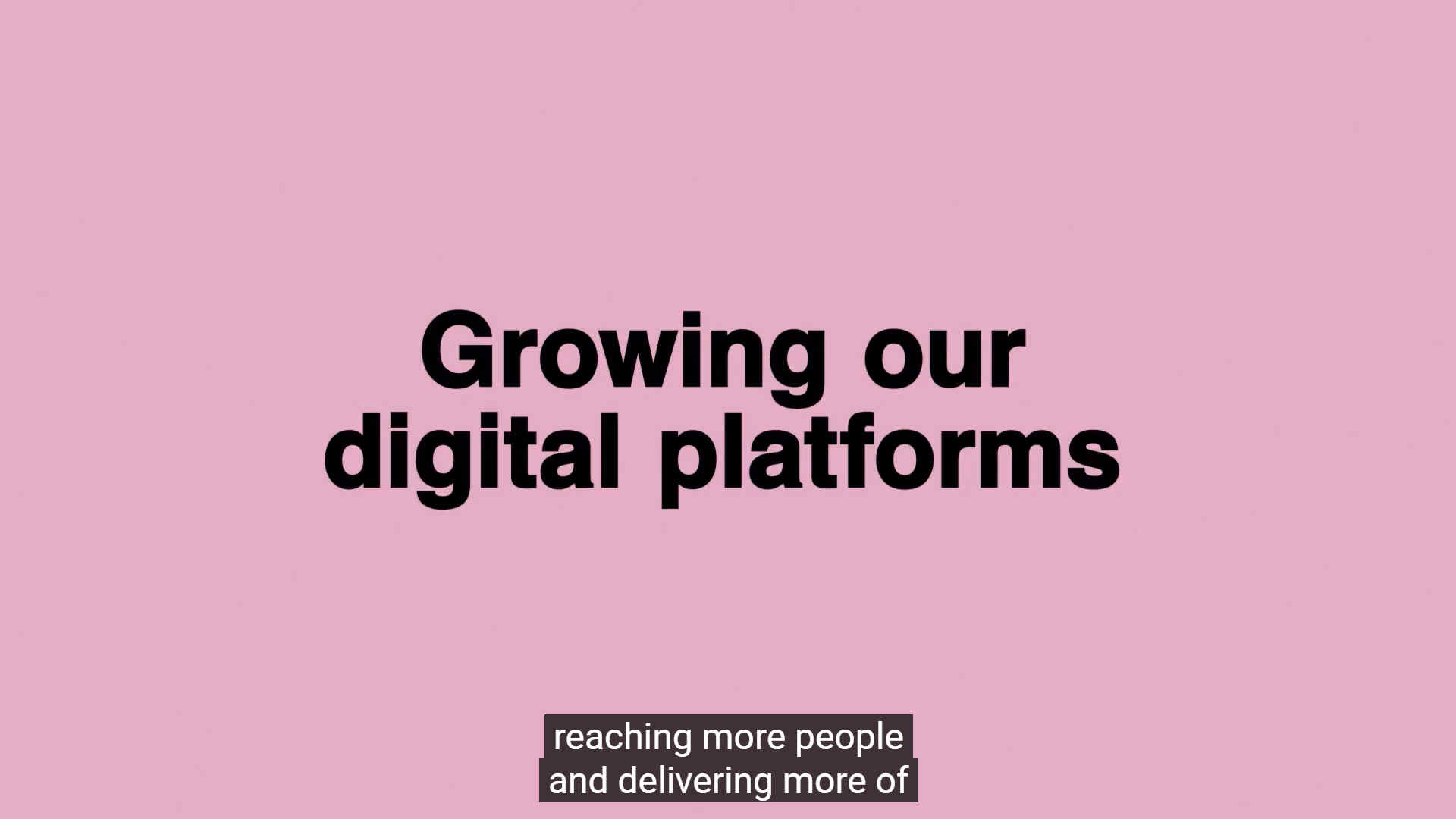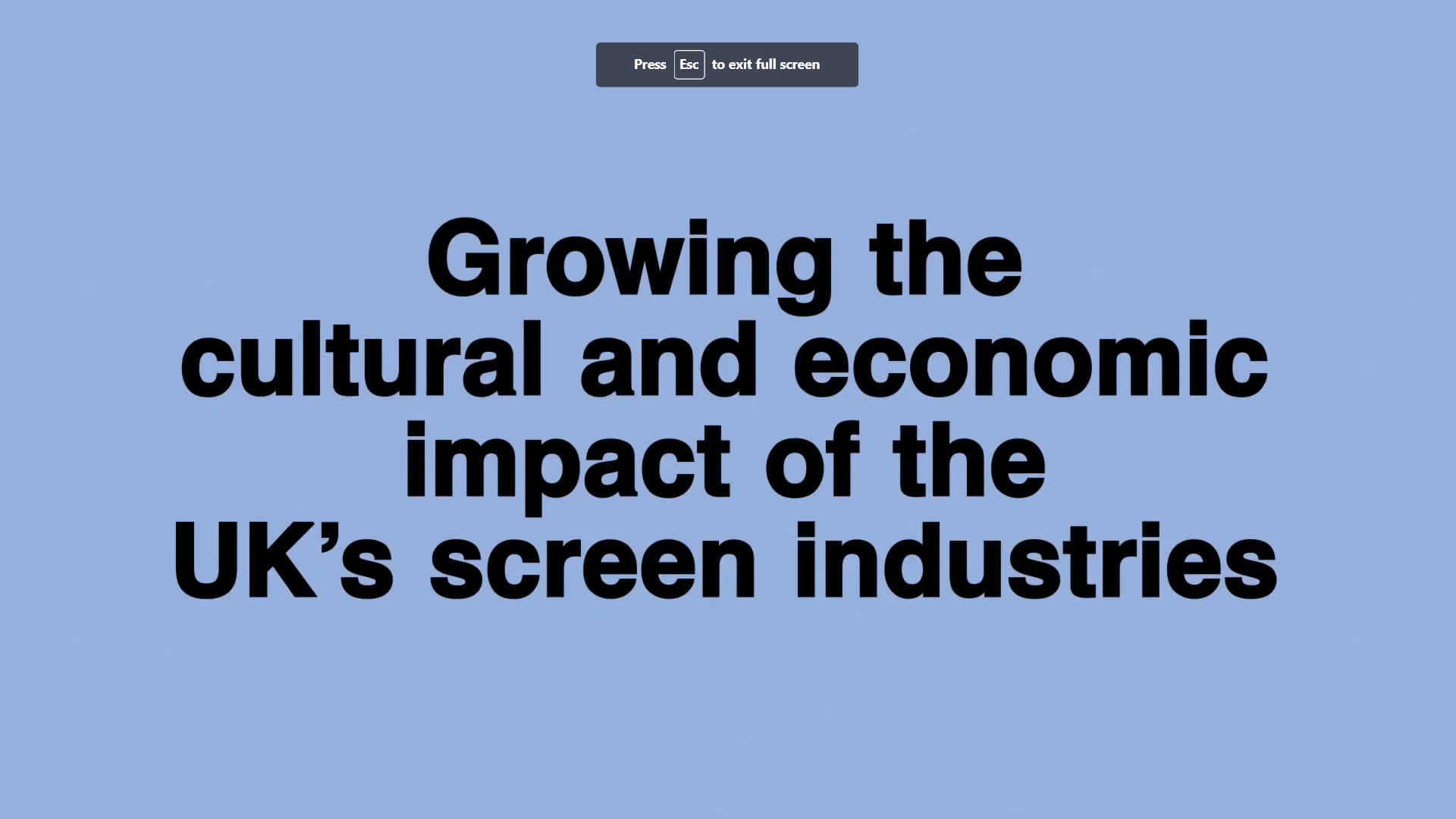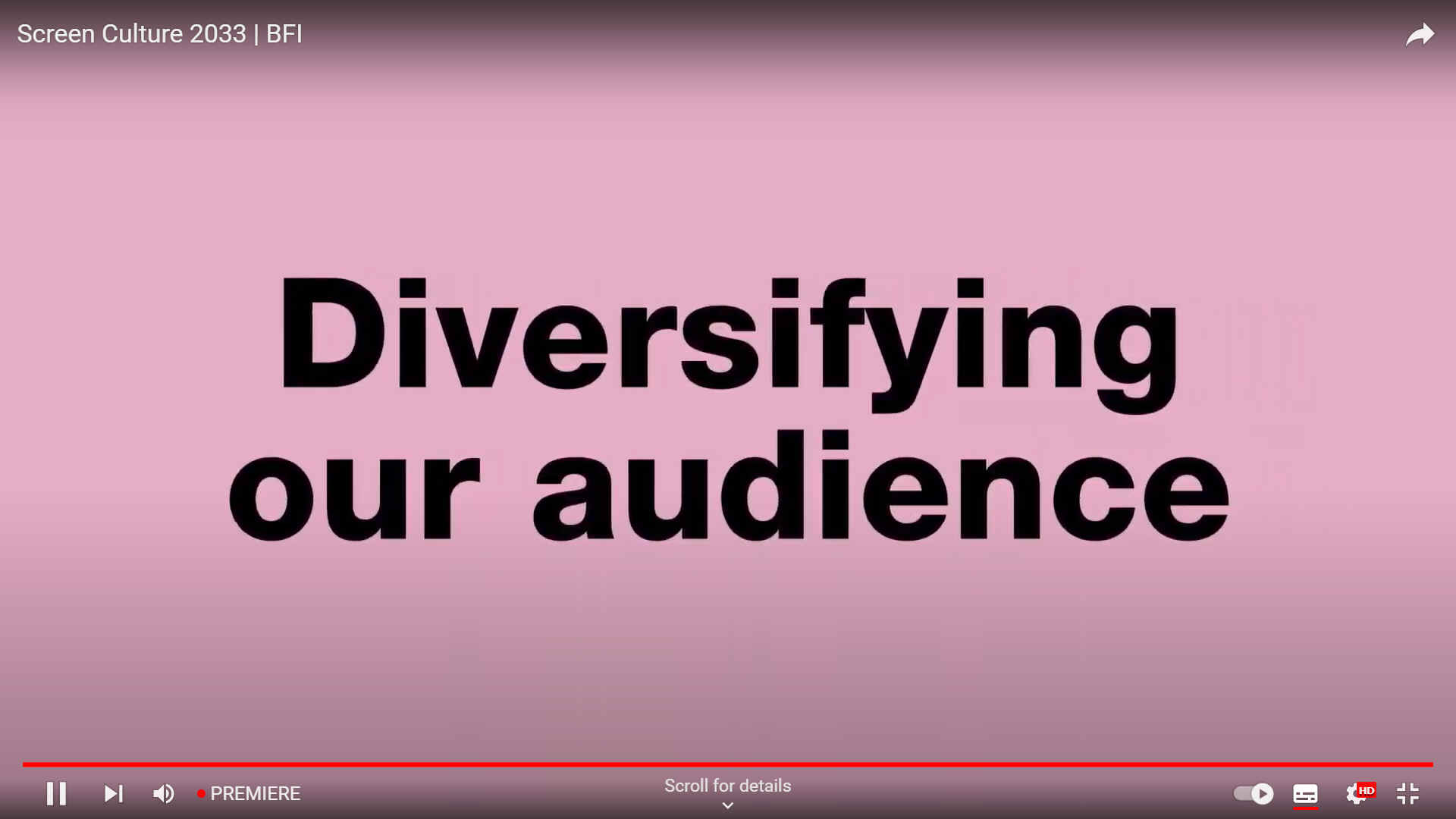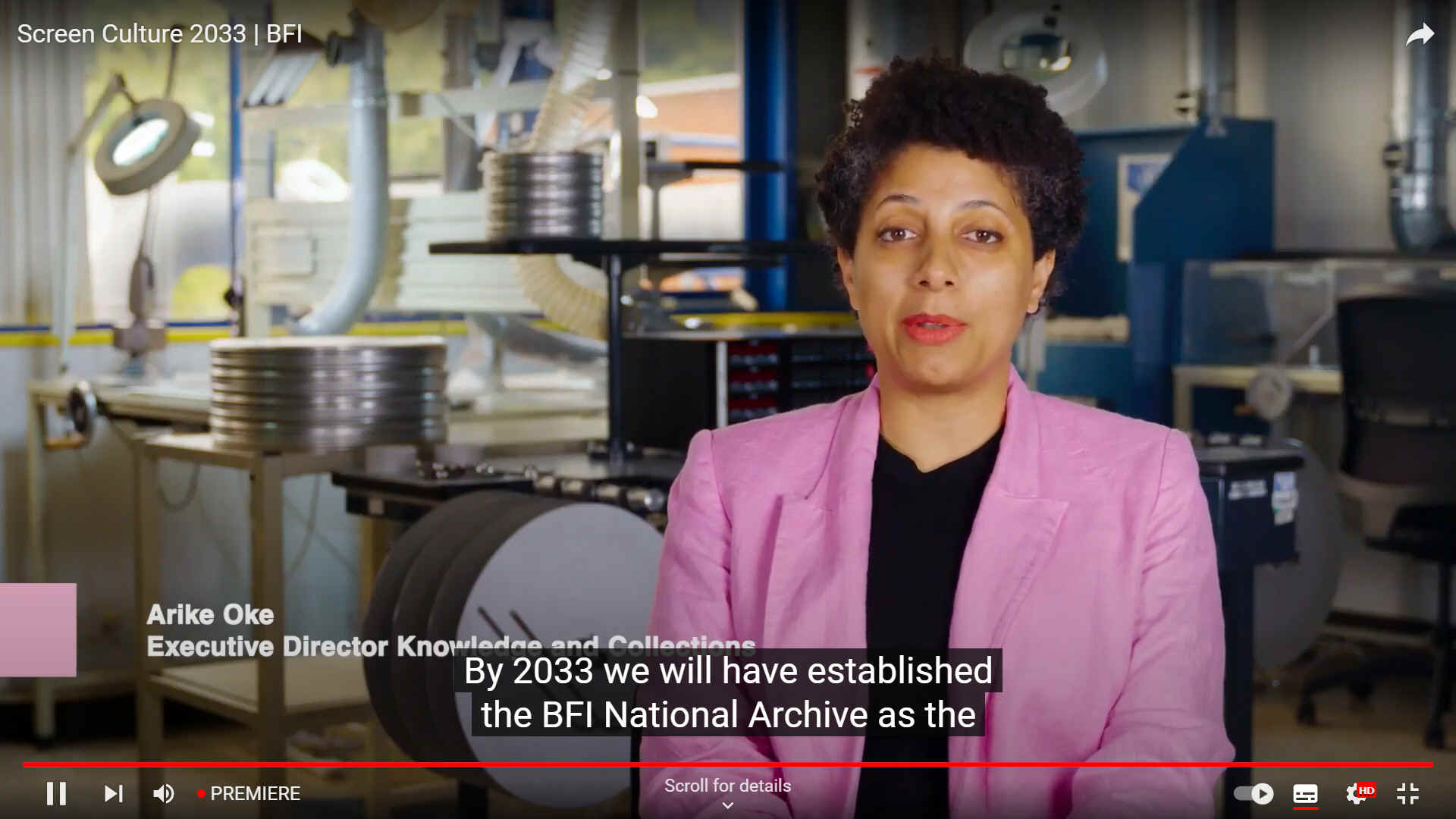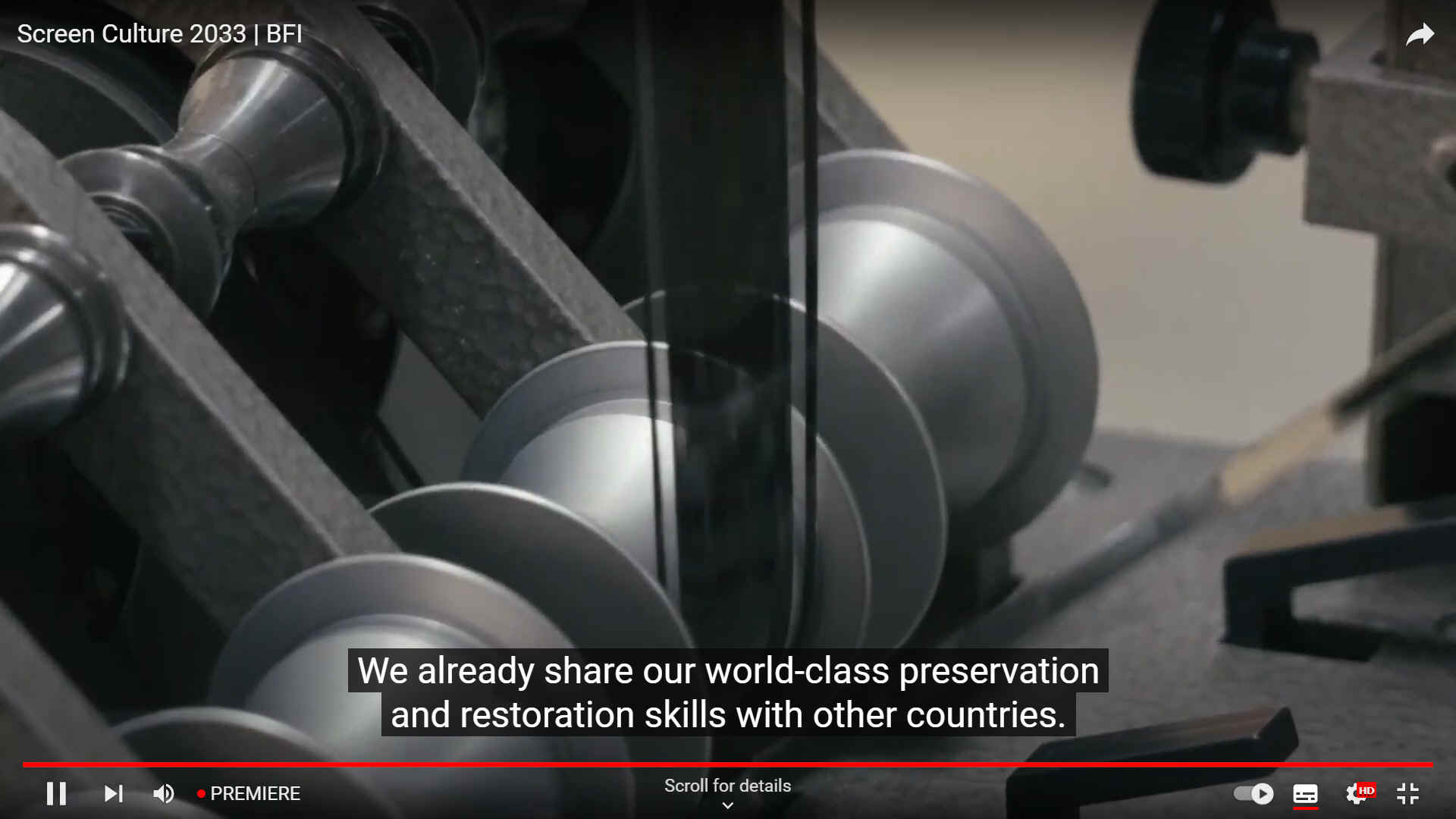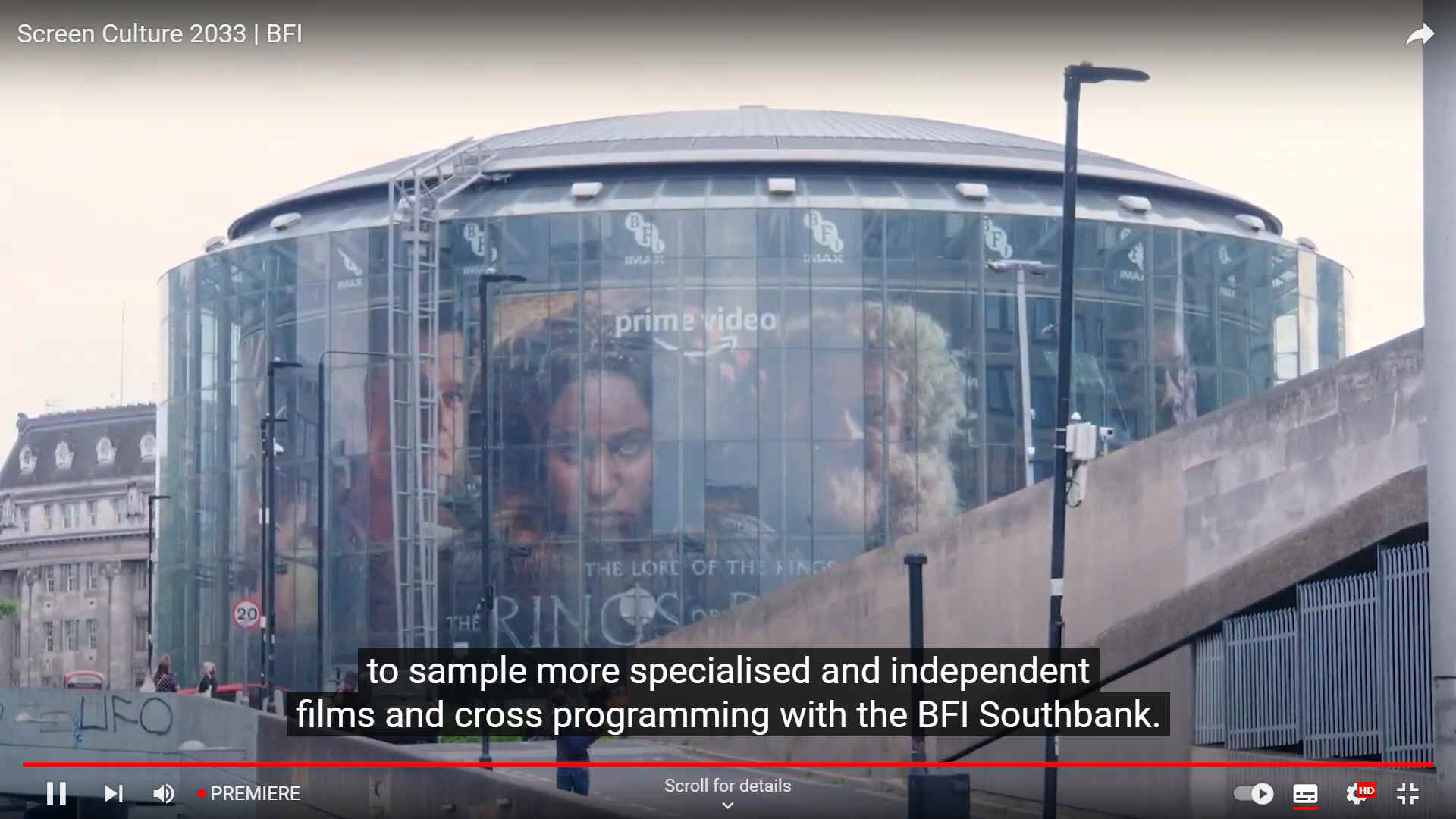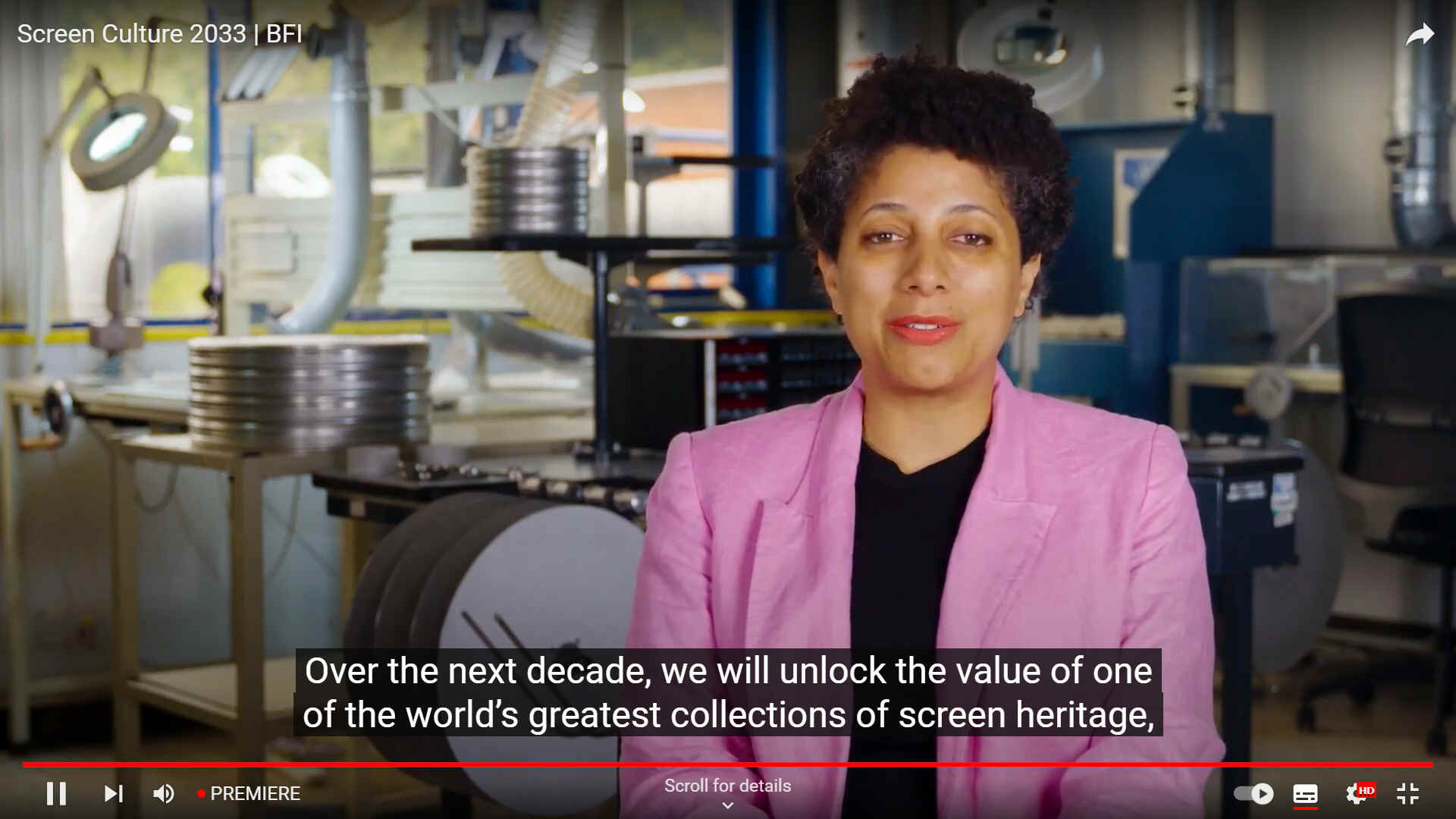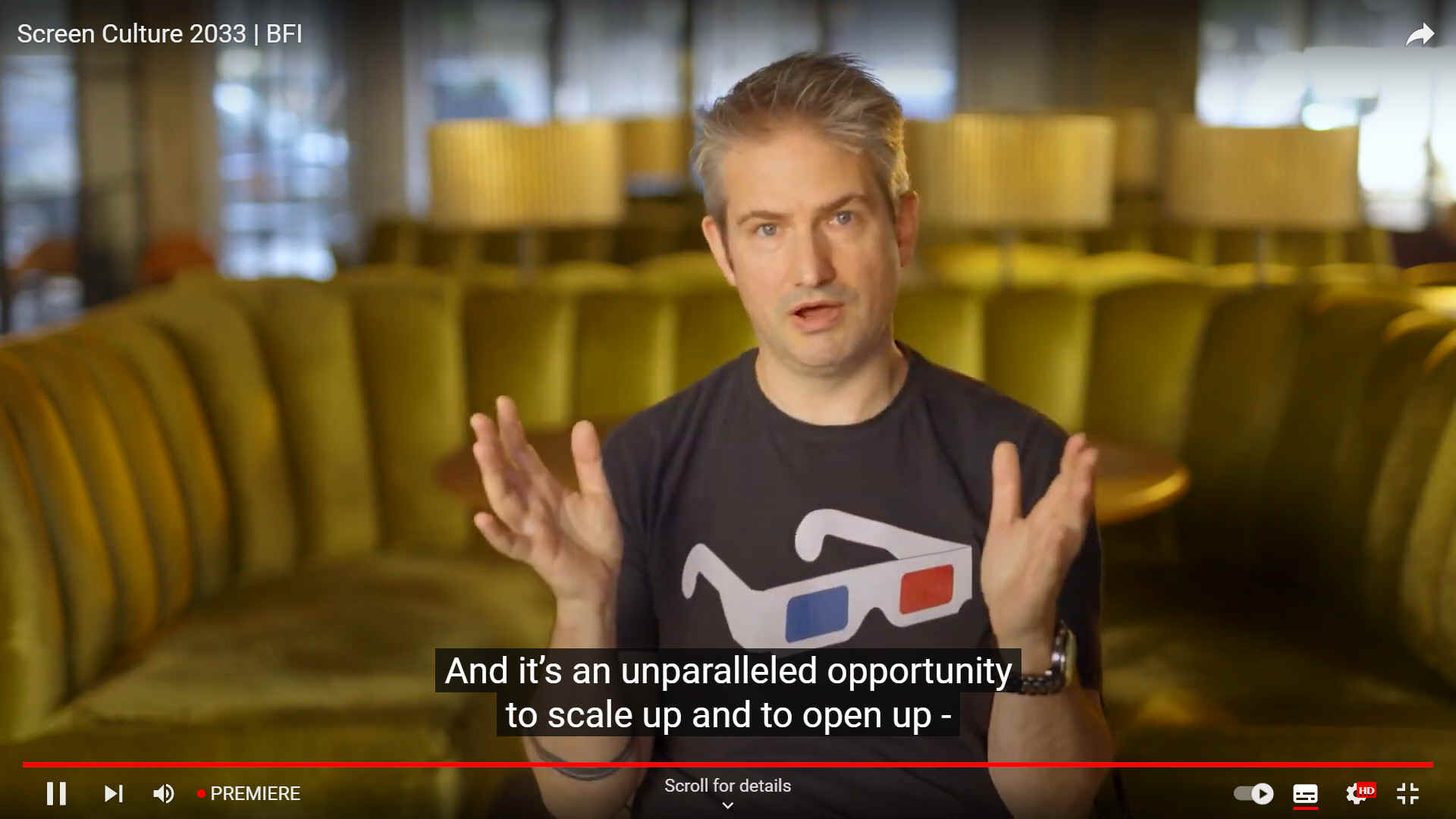 Neil Williams digital transformation director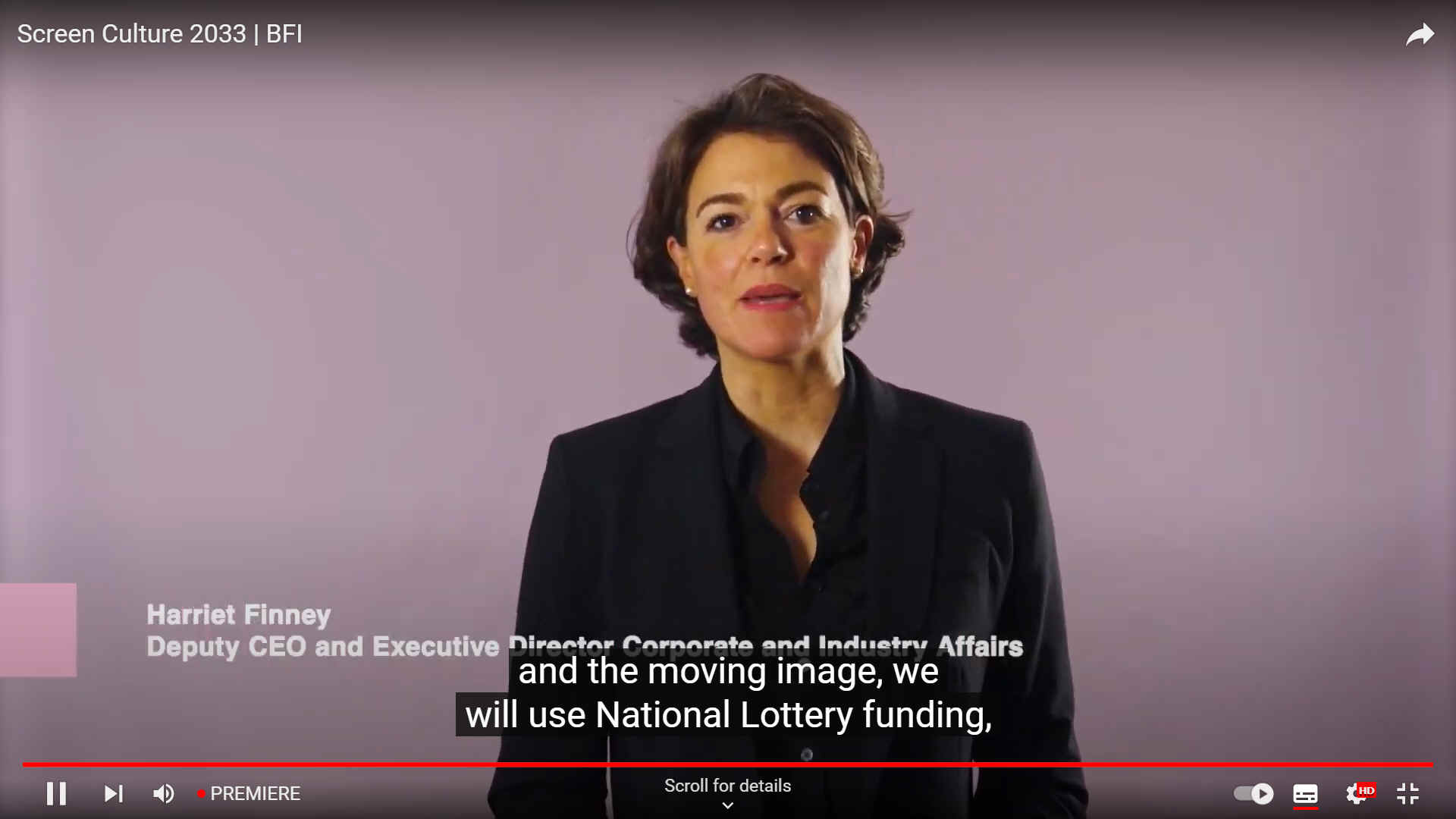 SOCIETY NEEDS FRESH STORIES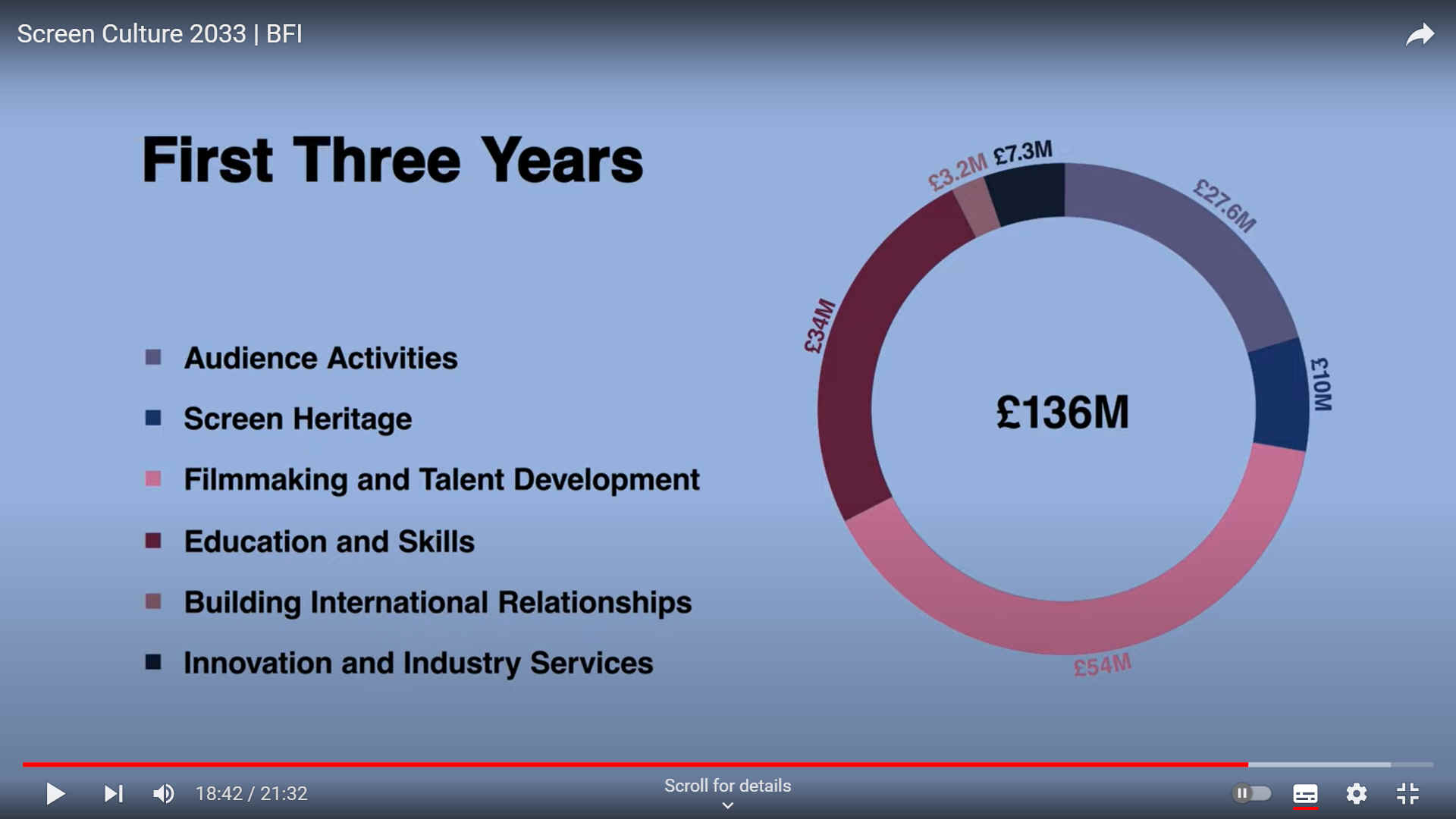 Audiences should be able to enjoy a movie, without worrying about their carbon footprint.
Copyright © 2022 Cleaner Oceans Foundation.