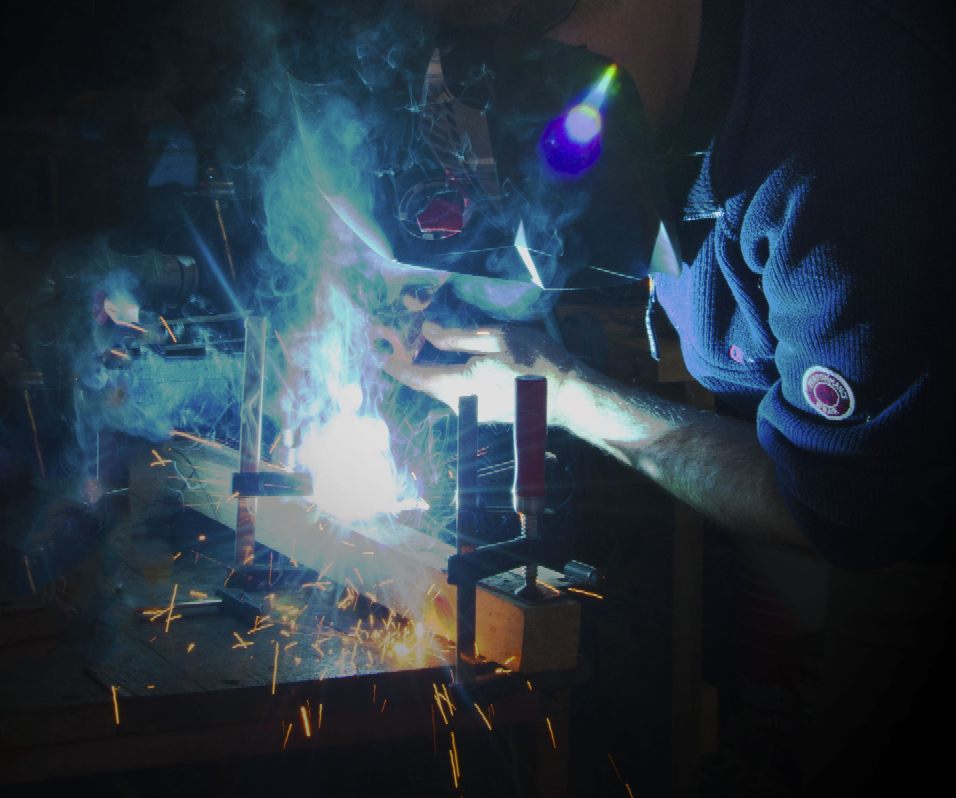 MASTER FABRICATOR - Construction in metals is a core skill that helps during the design process. As in thinking things through to the workshop floor. Nelson is seen here making a part in steel. This photograph by Karl in 2014 really captures the energy release that accompanies every joining using electric MIG, power wire fed welding equipment. Welding by electricity can also be TIG (Tungsten Inert Gas) or Arc using flux coated sticks. The TIG method is similar to gas welding using oxygen and acetylene to produce a very hot flame. In the TIG method, the oxygen and acetylene is replaced by argon gas, with electricity supplying the heat as an arc of electrons flowing from the tungsten torch tip to the work piece. If you cannot weld, you may as well give up if you want a career in practical prototyping. So knuckle down and practice.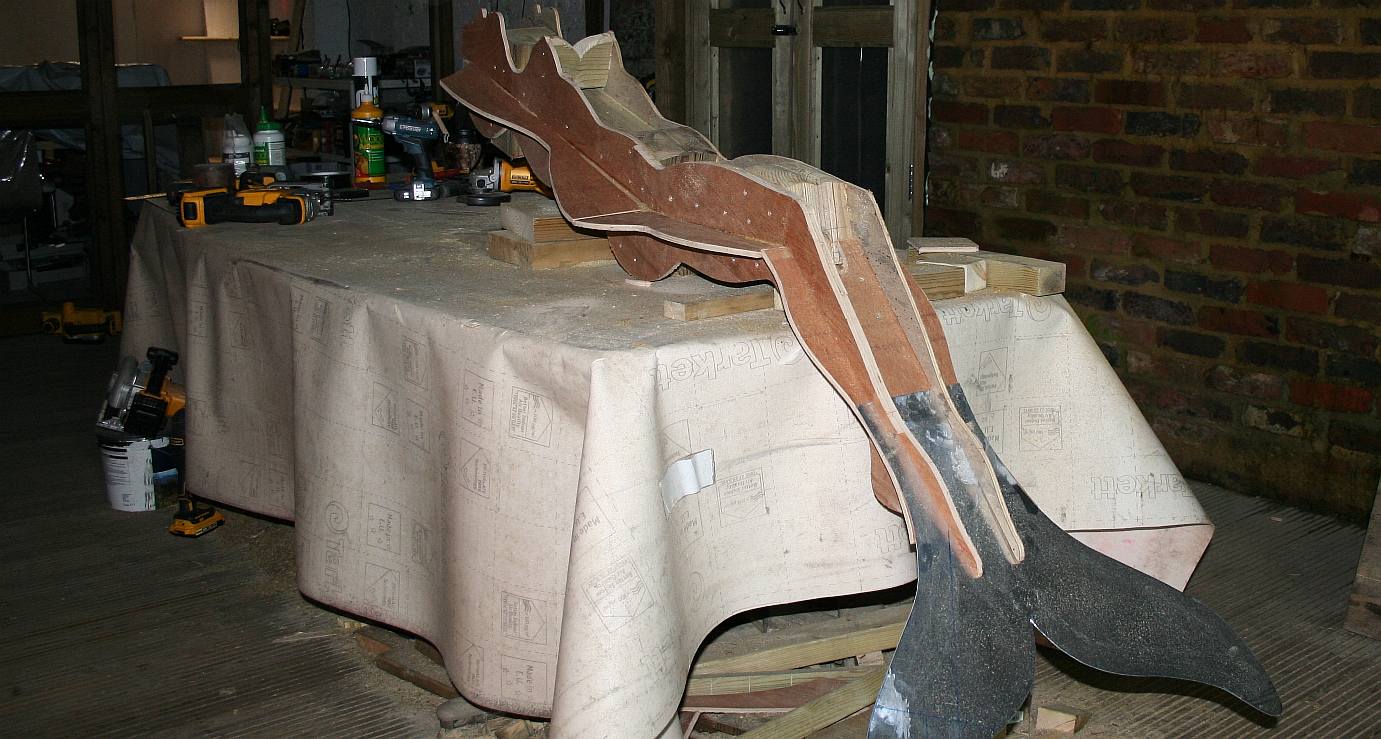 WOODWORKER 2018 - In his spare time Nelson enjoys being creative in other ways. These pictures show the making of a statue that is to double as a figurehead for the SeaVax during a launch ceremony. Starting from a wooden yoke and working up to composites and eventual gold leaf the Ocean Angel is taking shape. Copyright © photographs 17 April 2018 Cleaner Ocean Foundation Ltd. All rights reserved.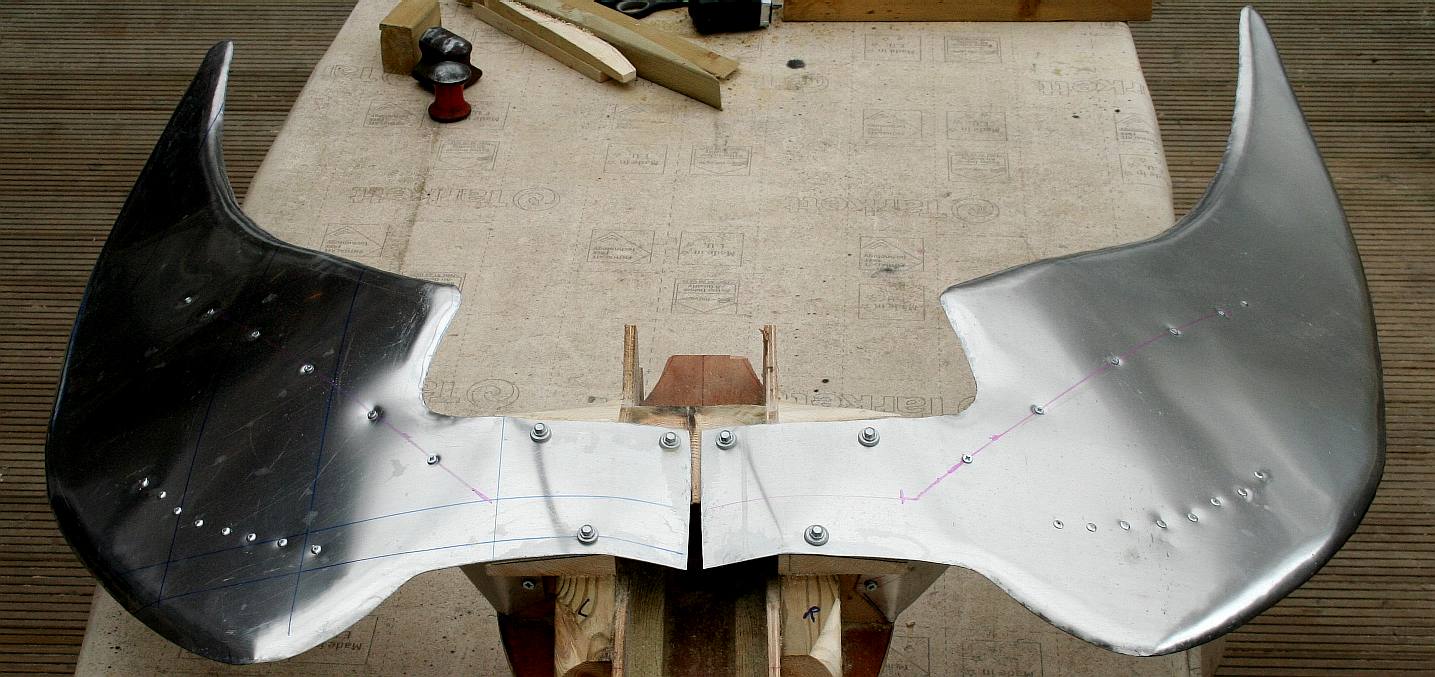 PANEL BEATING 2018 - Although to be sheathed in epoxy and woven roving, to begin with the wings and tail fins have to be formed from sheet aluminium to provide strength. In the pictures above you can see how left and right wing brackets end up virtual mirror images, meaning that the folds are reversed. It is impossible to fit a straight folded section to a curved wing, you need to fan and fold each tab to fit the curve one-by-one. The same techniques used to make the Ocean Angel statue can be applied to make giant animatronics, such as dinosaurs and sharks, except that the joints would be mobile, hence timber would be replaced with steel and adhesive replaced with welded joint articulation. Ordinary polyester resin and chopped strand matt is used to reinforce high load areas, with a dab more catalyst to speed up cure time. The statue is to be fitted permanently as a water feature in the entrance to the Cleaner Ocean facilities, once SeaVax is launched. Copyright © photographs 11 April 2018 Cleaner Ocean Foundation Ltd. All rights reserved.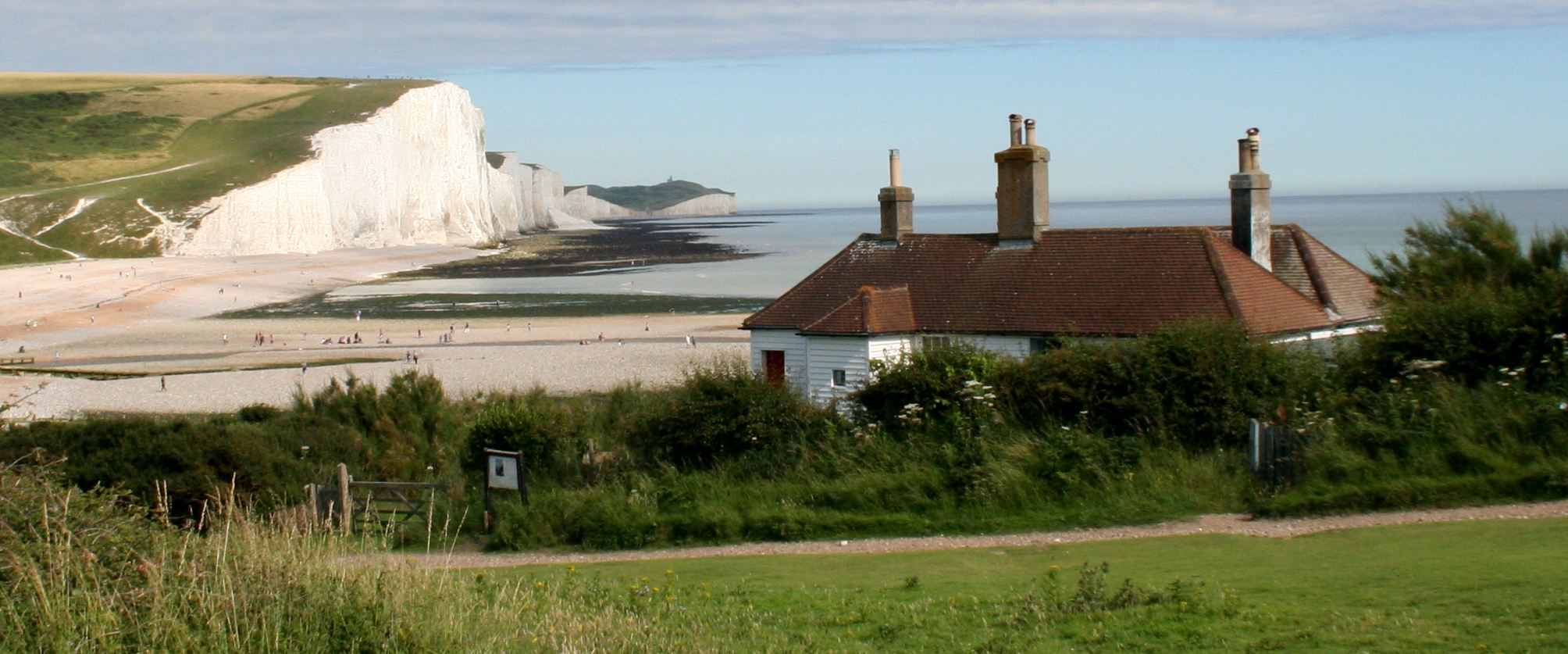 FAVOURITE WALKS - This famous view is also one of Nelson's much-loved walks. These are the old coastguard cottages, now privately owned, seen from above when walking to the beach from the car park. Who would not want to live with such a beautiful view, the sea winds and waves lapping on the beaches below. Copyright © 18 July 2016, all rights reserved.
LINKS & REFERENCE
https://
Copyright © 2021 Cleaner Oceans Foundation.