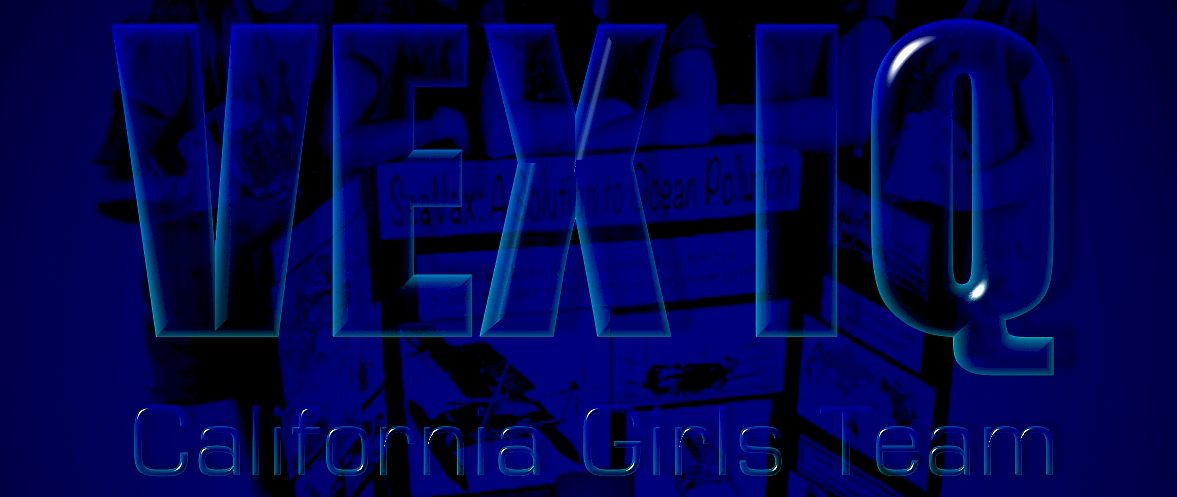 ROBOTICS CHALLENGE
VEX World Championship
Kentucky April 22-28, 2017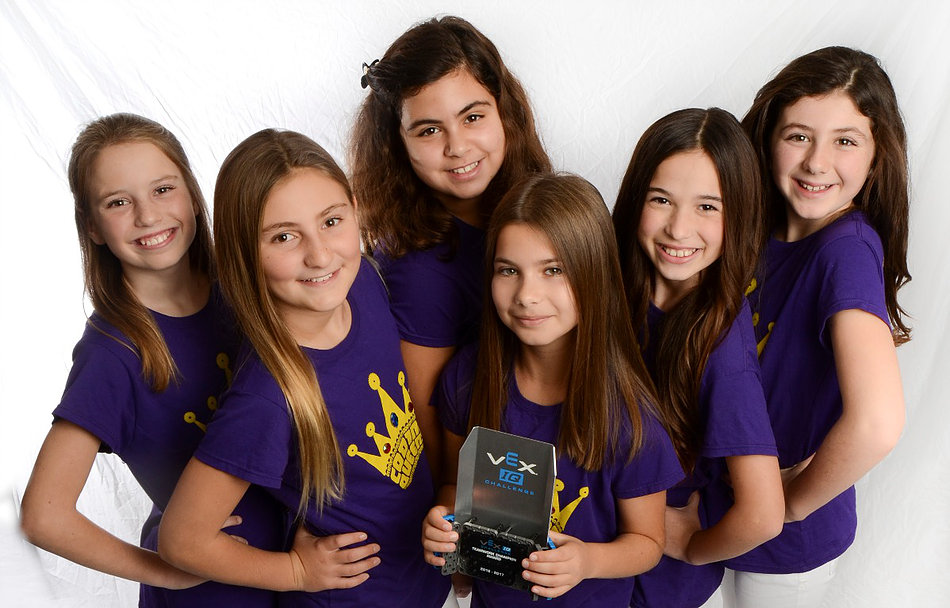 CODIUS MAXIMUS - The all girls team from California who love a good challenge - especially if it involves messing about with robots. Go girls!!!!! Team photos provided by Diana of Accent Portraits.
Blazing a trail in the coding world is the Coding Queens, an all girls team from California. Now what was that they sang about Californian girls? Beach Boys take note, maybe time for a new take on the original great song! As you can see from the pictures on this page, by way of a media review, this team, obviously with an amazing level of tutorage from their teachers, is making headlines locally in the US, and are about to enter the world stage.
One can only stand back in awe at their achievement and professionalism at just ten. Wow! And what a fantastic website, with great pictures to boot. These young ladies cannot enter the Miss Ocean competition due to age restrictions, but they are honorary title holders in our books as: 'Junior Miss Oceans,' due to their incredible commitment to robotics no matter where they come in the Vex IQ competition.
Naturally, as the organization that is taking over the SeaVax project from May of this year, we are thrilled that the Coding Queens included us in their presentations. It's wonderful to know that across the Atlantic our US cousins are as worried about ocean pollution as we are. We love the model that the team made of SeaVax, stand and all.
But most of all we were stunned at the quality of the display stand that would put many professional exhibition companies to shame. It's a fantastic effort and no wonder that this all girls team have come so far already.
What is their secret? Well, we don't know what goes on behind the scenes, but we do know that when they research a topic, they pull out all the stops to the point of quizzing our admin, one of our engineers and our most junior roboteer, about how SeaVax differentiates between fish and plastic- and thanks for asking. The reason? So that they can present knowledgably. It is that level of commitment that make all the difference in any subject. It is important that when speaking on a subject that you know about it.
We consider that robotics is one of the most important technologies for the advancement of the human race - because robots can do things that humans cannot, faster, safer and more economically - and that means that these young ladies and those like her in the VEX competitions are likely to make valuable contributions to the future of mankind. Robotics is also great fun and so is competing in such a brilliant arena. Gladiators, we salute you!!!
We wish the Coding Queens all the very best in Kentucky in April.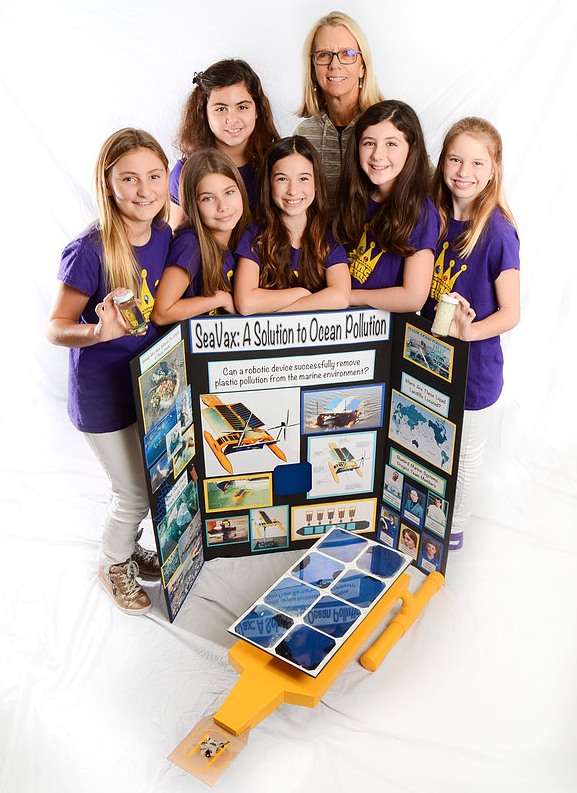 GRAPHICS - If they ever get bored with making robots do stuff, this team could always carve a career in the world of exhibiting. We love this display and the model that must have taken a lot of time and care to make. Team photos provided by Diana of Accent Portraits.

GO FUND ME - 5TH GRADE ALL GIRLS ROBOTICS TEAM
WHO WE ARE
Meet the John Malcom Elementary Coding Queens! A 5th grade ALL GIRLS Robotics team from John S. Malcom Elementary School in Laguna Niguel, CA.
We are thrilled for STEM (Science, Technology, Engineering and Math) and that for the first time in our school history enough enthusiastic girls signed up this year to form their own girl-powered team in hopes of furthering the winning legacy that our awesome 5th grade teacher, Mrs. Reimer, started 4 years ago.
Our teacher believes she is preparing Today's Students for Tomorrows Jobs.
OUR GOALS

Together with the support of our AMAZING volunteer-coach, Yazan Malkosh, and the support of all of the girls' families, we have embarked on an incredible journey that has exceeded our imaginations.... far beyond that first day we warned of how much hard work was involved.

We are participating in the 2016-2017 VEX Robotics Competition. This is the largest elementary, middle and high school robotics program in the world! Yes, this is quite an undertaking, but we know WE ARE CAPABLE!

This program involves both research projects and robotics. For the research project, the Coding Queens have chosen the Seavax, a solar powered vacuum that may be the solution to plastic ocean pollution!

The CQ's are enthusiastic and determined in their learning.

The girls have created and coded their own clawbot, who is fondly referred to as, "Zippy", and are currently working on a newly designed robot, called, "Hippy".

It's been an exciting start to our journey, however both our teacher and coach have also taught us the power of REFINING and EVOLVING our projects and robot designs....we know we have a long way to go, and we are up for the challenge!
OUR ACHIEVEMENTS

We have just competed at the following events:

2nd Annual VEX IQ San Diego Regional Event
1st place for the Teamwork Alliance (robotics)....which earned us our first ticket to the State VEX IQ Championship!!!

Ladera Ranch VEX IQ Crossover Tournament
1st place for the Teamwork Alliance again, as well as the 1st Place Design Award for our engineering notebook! These awards were accompanied by two more tickets to the State Championship. We also earned a prefect score on our STEM presentation of the Bluebird Marine Sysytem's Seavax!

South OC VEX IQ Tournament - St. John's Episcopal School
1st place for STEM presentation of the Bluebird Marine System's Seavax and 2nd place for Teamwork Alliance. These awards were accompanied by 2 tickets to the State Championship.


4th Annual San Diego VEX IQ Tournament
1st place for STEM presentation of the Bluebird Marine System's Seavax. This award was accompanied by a ticket to the State Championship.


2017 California State VEX IQ Elementary School Championship POMONA
4th place Alliance, and final ranking of 15/265 in the State, and 158/ 2343 in the world!


WHAT'S NEXT?

We just received word that we met our ultimate goal of being invited to the VEX IQ ELEMENTARY WORLD CHAMPIONSHIP!!!!

We are headed way to Louisville, Kentucky in April!!!!
40 Countries compete in the World Championship!!!

We are so excited to get to be a part of this on an international level and meet teams from all around the globe!
WE NEED YOUR HELP.

We are representing America's future female engineers to the youth of the WORLD!

We will get to represent the United States of America's elementary-level engineers and young girls around the world who dare to DREAM BIG!

Our team will get to walk in the opening ceremonies carrying the American flag amongst the youth of the world!

Competing on an international level, competition is very exciting but will require extensive financial resources.

We are contacting local businesses and individuals to inquire about possible corporate or individual donations to help make this trip a reality for all of 6 girls, in addition to their coach and teacher, and parent supervisors.

Please contact Nona Reimer -- nbreimer@capousd.org for further information about the program.

We would be honored for your consideration and support for the success of our FEMALE FUTURE SCIENTISTS AND ENGINEERS.
HOW YOU CAN HELP US

1) Spread the word! Please share our link on your social media!
2) Consider a financial donation.
3) Consider a corporate sponsorship from your place of business.

Tax-deductible contributions in any increment can also be made to:

Payable to: 'Malcom Elementary - Coding Queens'
Mail to: Attn: Nona Reimer
32261 Charles Road, Laguna Niguel, CA 92677

If you wish to offer a donation in support of the Coding Queen's endeavors, and DO NOT need a tax receipt, you may also donate directly through this GoFundMe page. Please help us to spread the word!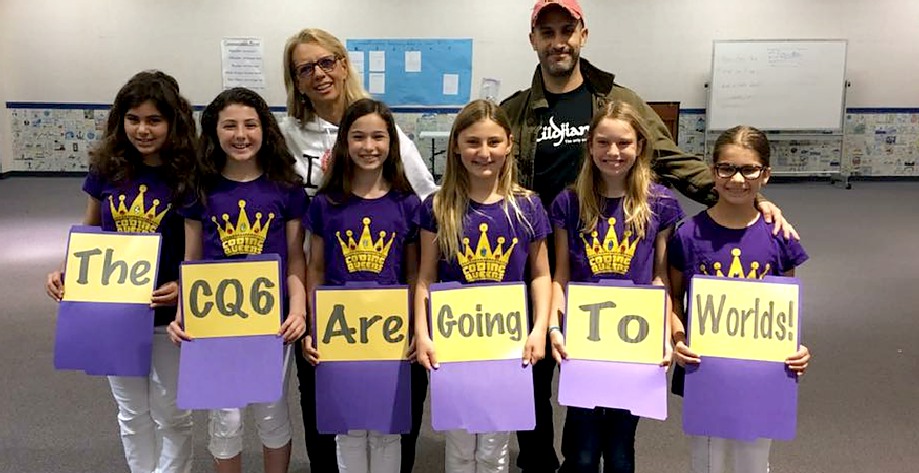 CQ6 SIX AMAZING PROGRAMMERS - Add the tuition and encouragement of an inspirational teacher or two and some great parental guidance and this is what you get. An all-girls robotics team who use their skills and passion to compete in a technological world. Team photos provided by Diana of Accent Portraits.
WHY DONATE?
Competing on a state and worldwide level competition is very exciting but will require extensive resources. We are contacting local businesses and individuals to inquire about possible corporate or individual donations to help make this trip a reality for all of 6 girls, in addition to their coach and teacher, and parent supervisors. Your help will assist our team to achieve their goal of bringing home a WIN from Kentucky and facilitate a whole lot of inspiration to a lot of other young ladies who may follow in the Coding Queen's footsteps in future years.

All donations will be accompanied by a hand written thank from the CQ's as well as a receipt with pertinent tax information necessary for your deductions.

Please contact Nona Reimer -- nbreimer@capousd.org for further information about the program.

We would be honored for your consideration and support for the success of our FEMALE FUTURE SCIENTISTS AND ENGINEERS.

CHECKS SHOULD BE MADE OUT TO: JOHN MALCOLM ELEMENTARY - CODING QUEENS.
CODING QUEENS CONTACTS

John Malcom Elementary School PTA
C/O Nona Reimer
32261 Charles Road
Laguna Niguel, CA 92677

Tel: (949) 235-1867
PRIZES - That's a lot of trophies ladies. Keep this up and you'll need bigger mantelpieces to put them on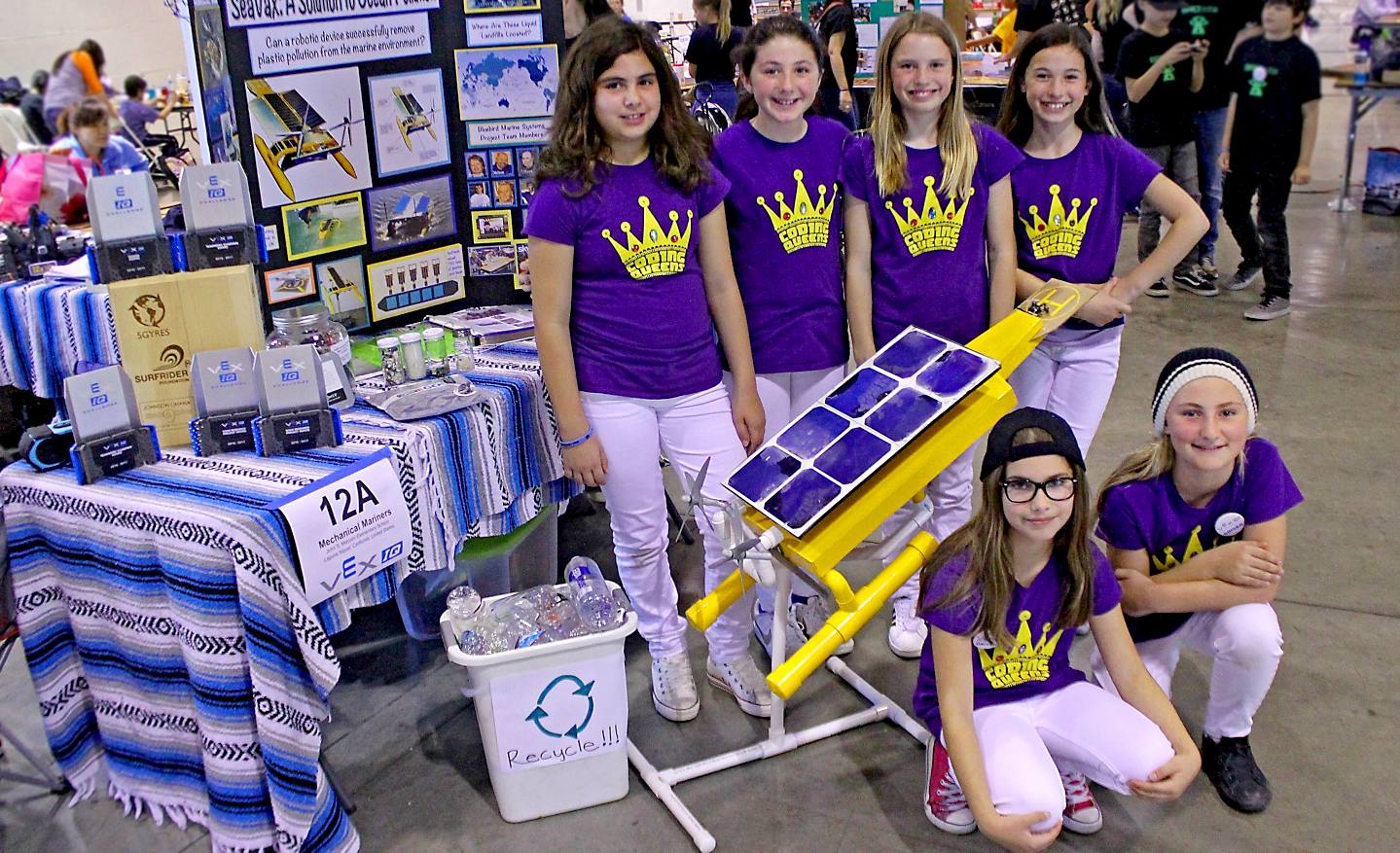 PLASTIC - Yes, plastic is essential to our modern lifestyle, but we must learn to be more careful where we dispose of it. 100% recycling is what is required, or at least as close as we clever humans can get to that.

DANAPOINT TIMES
They may be small, but they are mighty. They're known as the Coding Queens, and while they discuss their robot "Zippy" and wear T-shirts with their crown logo, it's easy to see why.
The group of John S. Malcom Elementary School fifth graders compete in VEX Robotics competitions, in which they design, build and code robots to do specific actions.
"They have to sit down and come up with a robot that would accomplish the tasks of this year's game," said San Clemente resident and John S. Malcom Elementary teacher Mona Reimer. "It's not the Ikea kit; there are hundreds of little pieces."
This year's game has the girls working with another team during a 60-second long match to score points by using robots to move "Hexballs" into a colored zone and then parking and balancing both robots on a teetering bridge.
This part of the competition is called Alliance, which is just one part of the day-long competition.
There's also an autonomous aspect of the competition where the robot is running all on code. Then there is a project to integrate Science, Technology, Engineering and Mathematics (STEM) lessons. The Queens' project is a robot that can help clean plastic from the ocean.
"The topic was technology in our communities, and we decided the ocean is a big part of our community," said team member Adalee Geiss. "We looked into how a robot can help clean up the plastic, and that's the SeaVax."
The SeaVax is a solar and wind powered ocean vacuum ship that's designed to filter and process plastic waste from seawater.
The girls are 10 and 11 years old and reside in Dana Point, Laguna Niguel and San Juan Capistrano. Many of them play more than one instrument, are involved with sports and now can say they're going to compete in a world championship.
"As a coach, I got a packet of how to coach girls, and it said you might find they are a bit more passive and their opinions may be hindered down with the boys around them, but that was not this team," said volunteer coach Yazan Malkosh. "They were very opinionated and very strong in regards to how they thought things should work."
Around him, the six girls smiled and nodded. They agreed that they're all opinionated, especially when it comes to "Zippy."
"They have a methodology of how this team should work," Malkosh said. "I found that everyone is a leader; it's something we're still working on."
Reimer has been teaching science in Capistrano Unified School District for more than 30 years and has been a leader of the robotics team for the last five. This is the first time she's had an all-girls' team.
So far, they've been successful.
"They've come out in first place in Alliance two times and second place once. Their design notebook has won them a ticket to State," Reimer said. "Our goal is to continue to do well so they have the opportunity to compete in a truly international competition."
At the time of the interview, the Coding Queens' goal was to make it to Worlds, and come the afternoon before print deadline the parents on the team found out that their goal was about to become reality.
The girls have met in The Cave, a condo where their supplies are kept, every Sunday for at least two hours, they said, and sometimes more during the week.
"It's unbelievable that they're able to do all of that while they're in school," Malkosh said.
Riley Divel said the group enjoys what they do and loves getting to spend time together.
"I really like working with girls who want to do what I want to do," Riley said. "I love to be able to work with people who are like, 'Yeah, come on, girl power!' It's really amazing to not be able to have these friends at school but to have them on such a great team and great coaches."
Not only are the girls learning important skills for future careers, but Malkosh said since they work with other teams during the competition, it teaches them about negotiation.
"The game board is set, but the other team's robot you have no clue what it could be," Malkosh said. "You might be set up with a large robot that's difficult to maneuver."
A few of the girls said they hope to work with engineering or robots in the future, for which they believe this program will prepare them.
"It's amazing how six girls from an average place can make a difference," said Maryan Malkosh, a team member. "It's really amazing how we can build a robot, program it, design it and enter it into competitions."
Sophia Mantucca said her favorite part of the program was that her teammates were so positive.
"We never give up," Sophia said. "Mostly."
Team member Lily Placey agreed and added that the program was amazing. "I know probably when my mom was younger she didn't have this kind of program," Lily said. "Now that we have it, it can really start our futures. We all have big dreams."
Information about the Coding Queens can be found at www.codingqueens.net, and if interested in helping the team travel to their worlds competition, visit www.codingqueens.net/donate, then head to their GoFundMe account. By Kristina Pritchett
MOCK JUDGING - Presenting is not easy, it takes practice. The more you try, the more you learn.

THE MILESTONE POST 7 MARCH 2017
Robotic Assistance Devices (RAD), an innovator in artificial intelligence and robotics, has partnered with Milestone Systems, the globally leading developer of video management software, to support the all-girls robotics team Coding Queens. The initiative was launched to promote education in the science, technology, engineering, mathematics (STEM) and robotics fields. The team of six fifth graders from John S. Malcolm Elementary will compete with their claw-bot, "Zippy," in the 2017 VEX IQ State Championship on Sunday, March 12, in Pomona, Calif.

RAD and Milestone Systems believe that organizations have an obligation to coach and encourage today's youth to pursue technology interests in an effort to evolve the future of the industry. Through this partnership, the companies are able to share innovative ideas, support creativity and mentor future innovators.

" We are honored to support the Coding Queens in their quest to become state champions. It is very exciting to help introduce our next generation of innovators to new and emerging technologies through hands-on learning opportunities. – Reinier Tuinzing, Strategic Alliances Manager – Americas, Milestone Systems"

" It's critical to support young minds in STEM and robotics technology fields and RAD is in a unique position to showcase the opportunities available in this field. RAD is excited to be a small part of the support network that this team has in place, and we hope more companies will emerge as strong proponents of students striving to be successful in the engineering, coding, and robotics fields. – Steve Reinharz, Founder and CEO, RAD"

RAD and Milestone sent the team off during an event at 4 p.m. Sunday, March 5, at Ocean Breeze Park in Laguna Nigel, Calif. The Coding Queens had the opportunity to name RAD's newest robot, to be presented with a sponsorship check, and take part in a demonstration of artificial intelligence capabilities.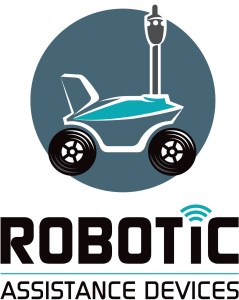 ABOUT RAD

Robotic Assistance Devices (RAD) is an innovator in the delivery of artificial intelligence and robotic solutions for operational, security and monitoring needs. Founded in 2017, RAD is a privately funded, high-tech start-up that is an exclusive partner of SMP Robotics, based in San Francisco. RAD is founded on the belief that next-generation robots can help organizations streamline operations, increase ROI and strengthen business. RAD robotics technology improves the simplicity and economics of patrolling and guard services, and allows experienced personnel to focus on more strategic tasks. Customers augment the capabilities of existing staffs and gain higher levels of situational awareness, all at drastically reduced cost. RAD robotic solutions are well suited for use in multiple industries such as enterprises, government, transportation, critical infrastructure, education and healthcare.
To learn more, visit www.roboticassistancedevices.com or follow on Twitter @RADbotsecurity.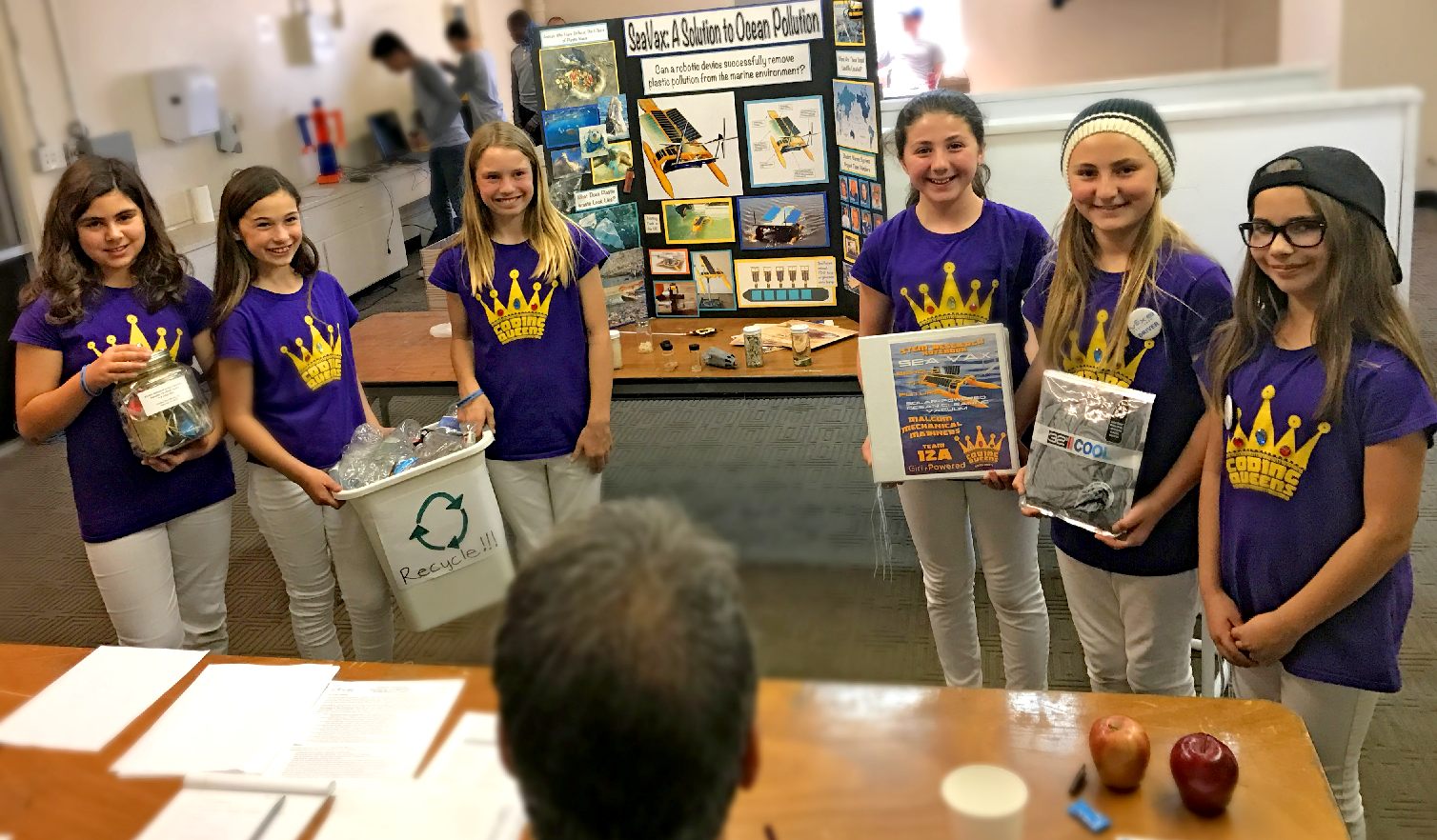 CALIFORNIA GIRLS - The Coding Queens team is unique in that they were the youngest team to compete in the 2016 VEX IQ Regional event in December out of 23 teams.

MOCK JUDGING - 24 NOV 2015
A couple weeks before our first qualifier, we were invited to a meeting with the Coding Queens, a rookie FLL team from the elementary school we attended. During the meeting, we mock judged in all three categories (project, robot, and core values).

Their skit/presentation about recycling dental products was well organized and informative. Since we haven't visited many other FLL teams yet this season, it was interesting to hear about their research and how they chose the topic. We advised them to share their idea with people they know before their tournament, since judges love to hear about teams contacting professionals to get feedback on their solution.

Next came technical judging. They ran and explained each of their missions to us while we acted as judges. We gave them advice to emphasize the engineering process in each of their attachments (to show old attachments and explain why they didn't work). A couple of us also took a look at their EV3 programming, where we advised them to use comments for organization and to help the judges.

Lastly, we ran the Coding Queens through a Core Values exercise. We split them into two equal teams and gave one a bunch of LEGO pieces. The other team received a randomly built LEGO model, created with pieces identical to the other team's. The team with the model had to communicate to the other team how to build it, all without either team looking at each other. It was very fun to see the Coding Queens work together and try to describe the model to the other group. In the end, the structure they built was pretty close to the original, and they learned an important lesson in slowing down and patience when communicating with their teammates.

After the exercise, we had a brief Core Values judging session in which we asked them about team conflicts, organization, and core values like Gracious Professionalism and Coopertition. Before leaving, we had the four Posse members do the same exercise as the Coding Queens. Despite some communication mix-ups and a whole lot of laughter, we were somewhat successful (even if some pieces were backwards!). It was a lot of fun to mentor the Coding Queens and we wish them the best of luck at their regional tournament!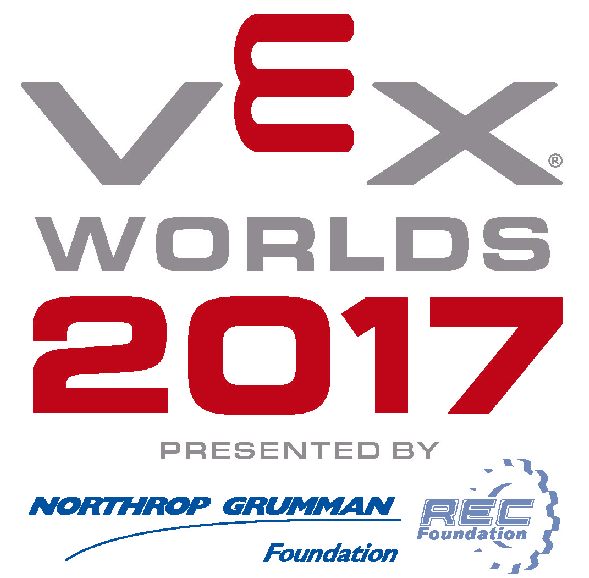 ABOUT VEX IQ
Event Description

VEX Worlds 2017, presented by the Northrop Grumman Foundation, brings together top robotics teams in the VEX IQ Challenge, VEX Robotics Competition, and VEX U under one roof to celebrate their accomplishments and participate with the best teams from around the world. VEX Worlds will include top teams from events happening in cities around the world from June 2016 to March 2017.
A Special Thanks to our Partners and Sponsors

Special thanks to our Global Sponsors Autodesk, Chevron, DellEMC, Google, HEXBUG, Innovation First International, NASA, Northrop Grumman Foundation, Rack Solutions, Robomatter, and Texas Instruments.

We also would like to thank our many VEX Robotics World Championship sponsors: Advanced Manufacturing and Logistics, Avnet, Dell, Diversity Woodcrafts, Eaton, Mathworks, Microchip, Molex, New Bright Toys, Nissan, Nordson, Robotmesh, Toyota, UPS, US Army, and Xilink. The commitment and support of these partners ensure a great experience for everyone attending VEX Worlds.

Wait List

Teams that have not qualified for VEX Worlds at an event or teams that have qualified and did not register on time can be placed on the wait list. Click the "Wait List" tab above and place your team on the wait list. If spots open up, teams on the wait list will be notified and instructed to register. Space at VEX Worlds will be in high demand and we don't anticipate many (if any) spots opening up for teams on the wait list.
Team FAQ

Please download and review the VEX Worlds 2017 Team FAQ document for commonly asked questions and more information.
Team Party

VEX Worlds will once again conclude with a Team Party at Kentucky Kingdom amusement park. Price: $30 per ticket in advance of arrival or $45 per ticket onsite. Advance tickets are available through April 14. To purchase tickets, visit: VEX Worlds Team Party.

The following restaurants will be open during the VRC and VEX IQ Challenge Team Parties.

• Triple Treats • Swampwater Jack's • Clock Tower
• Casa Mia • Cactus Jack's
• Chicken Tenders & Fries
• Auntie B's • Pizzeria Villagio • Twisted
• King Louie's Kitchen • Bayside Grill
• Paradise Pizza
• Dippin' Dots
• Soft Frozen Lemonade
(Five locations: Break Dance, Lightning Run, Roller Skater, Hurricane Bay Beach Club, T3)
at Lightning Run Concessions and Food Trucks

For hours concession areas and food trucks are open during VEX Worlds click here. To order team lunches before the event, visit the "Concessions" tab after submitting team's event registration.
VEX Worlds Program Book
The VEX Worlds Program Book contains all the information you need to make your trip to Louisville a memorable one, with the event agenda, shuttle and hotel information, local attractions, Show Your Badge discounts, the VEX Worlds team party and much, much more.
Awards Information

Submissions for this year's pre-submitted awards closed March 20, 2017.
Robot Shipping Option

Information about shipping your robot, tools, and supplies through Fern Exposition can be found here. If you have any questions about robot shipping information, please contact Fern directly at (502) 367-0254.
The REC Foundation Store
Located in the North Wing of the Kentucky Exposition Center next to the HEXBUG booth and the STEM Hall of Fame, the REC Foundation Store will be open for teams looking for VEX Robotics parts at VEX Worlds.
Orders can be placed online at the store's website using a credit card from any connected device (computer, tablet, mobile phone) at any time during the event. After placing an order, customers will be notified via email when the order is ready for pickup. Once notified, simply come to an Order Pickup window with your order number.
Pre-orders for items will be accepted online starting on Wednesday, April 12, 2017. Pre-orders placed prior to the event will be ready at the REC Foundation store when it opens on Wednesday, April 19, 2017, at 12 p.m. Cash will be accepted for orders at the Customer Service window during the store's normal hours.
There will also be self-service ordering stations at the REC Foundation store for ordering in-person by credit card. Using the online store on your device for ordering is recommended to get your parts as quickly as possible. Visit the store's customer service windows if you have any questions or need assistance with anything!
There is no guarantee that the store's inventory will last throughout the event, so please plan ahead and bring a good supply of spare parts with you.
Store hours:

Wednesday 12:00 p.m. – 6 p.m.
Thursday 7:30 a.m. – 6 p.m.
Friday 7:30 a.m. – 6 p.m.
Saturday 7:30 a.m. – 3 p.m.
Sunday 12:00 p.m. – 6 p.m.
Monday 7:30 a.m. – 6 p.m.
Tuesday 7:30 a.m. – 3 p.m.
VEX Worlds Apparel

Order VEX Robotics World Championship apparel now by clicking here.
Spectator Information

VEX Worlds is free and open to the public. This lively and engaging event is suitable for the entire family. Spectators are welcome to attend the ceremonies, watch matches, and visit with teams in the pit area. Click here for parking information.
VEX Worlds Guidebook Apps
VEX Worlds 2017 has gone mobile! Follow the directions linked below for each VEX Worlds Division to get the free app. Check out your schedule, exhibitors, maps, and more!

VEX IQ Challenge — Elementary School
VEX IQ Challenge — Middle School
VEX Robotics Competition — Middle School
VEX Robotics Competition — High School
VEX U
Venue Map
Click here for the VEX Worlds 2017 Venue Map.
Team Email Blast Archive
Please follow this link that will direct you to the team email blast archive on VEXForum.com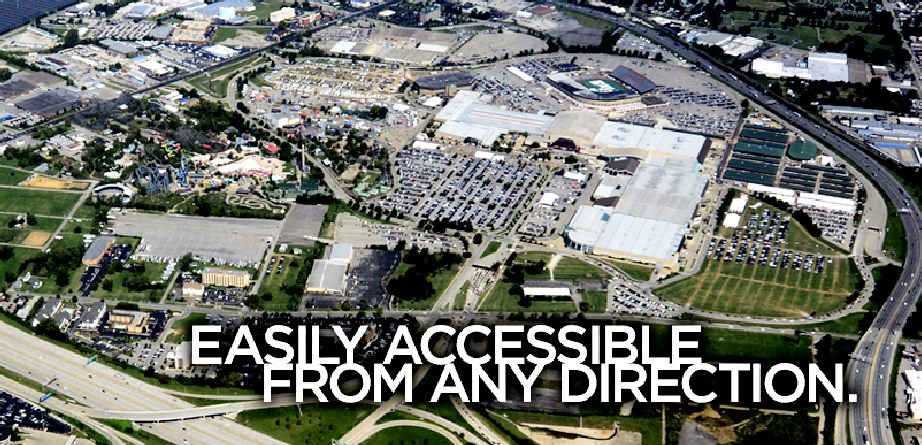 GETTING THERE - The Kentucky Exposition Center is located at the junction of Interstate 65 and Interstate 264, making it easily accessible for drivers coming from any direction. For visitors flying in, we are located across from the Louisville International Airport and a short seven minutes from downtown.
VEX CONTACTS

Kentucky Exposition Center
937 Phillips Ln
Louisville, Kentucky 40209
United States
Secondary Contact
REC Foundation
Email: support@robotevents.com
Phone: (903) 401-8088

Additional Contact Information:
General Inquires
For general information and inquiries, please contact our support staff via email.
Financial Inquiries
For information regarding payment for 2017 VEX Worlds, please contact our accounting department.
Robotics Education & Competition Foundation Accounting
P.O. Box 8276
Greenville, TX 75404
Phone Number: (214) 771-0975
Fax Number: (214) 481-6335
accounting@roboticseducation.org
Louisville Convention & Visitors Bureau
One Riverfront Plaza
401 West Main Street, Suite 2300
Louisville, KY 40202
1.888.LOUISVILLE (1.888.568.4784)
WHAT IS GOING ON IN SUSSEX, ENGLAND IN 2018?
We have events and activities running throughout the year. There are several ways you can keep in touch:
Visit the 'what's on?' section in the primary or secondary school area:
Alternatively, you can follow us on social media:
Twitter: stemsussex
Facebook: stemsussex1
Blog: http://blogs.brighton.ac.uk/stemsussex/
Sign up for our monthly newsletter: Teacher newsletter
What is the Nuffield Research Placement Scheme ?
Nuffield Research Placements offer over 1000 funded placements a year to UK students wanting to get an insight into the world of scientific, research and development, including areas of technology, engineering and maths.
Placements are offered to students in Year 12 studying STEM subjects. Through the scheme, students get the opportunity to work alongside practicing scientists, technologist, engineers and mathematicians in the workplace. Placements last four to six weeks, in universities, industry or research institutions during the summer holidays.
There are no upfront costs to project providers. What we ask you to offer is the premises and you/your staff's time to supervise the students. The students' travel costs are covered and there is an additional bursary for those from low income backgrounds.
For more information please visit:
www.stemsussex.co.uk/secondary/schemes-and-competitions/nuffield-research-placements/providers
What do I need to know about the Engineering Education Scheme?
The Engineering Education Schem(EES) in England & Scotland is an EDT Programme which links teams of talented and motivated Year 12 (age 16/17) students and their teacher with local companies to work on real, scientific, engineering and technological problems. The scheme runs from October to April each year.
The scheme provides students with an in-depth experience in science, engineering and technology that will enable them to make an informed decision about their future studies and career.
Working with young people on the EES makes a huge difference to your business. EES students offer a fresh perspective and can support skill development of existing employees.
If you are an employer and want to work with talented and motivated students please visit
www.stemsussex.co.uk/employers/how-to-get-involved/engineering-education-scheme/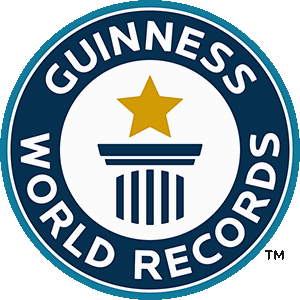 GUINNESS WORLD RECORD APRIL 2016
Last weekend in Louisville, Kentucky, USA, VEX Worlds broke the record for the Largest robot competition after a total of 1,075 teams from 30 different nations participated in the huge robotics tournament.

The teams gathered at the venue to compete for three days in the world championship which saw 15,000 primary-university level students taking part in various challenges.

Aiming to celebrate the accomplishments of the top robotics teams from around the world, the competition, presented by the Robotics Education & Competition (REC) Foundation and the Northrop Grumman Foundation, featured teams from Canada, China, Puerto Rico, and the United States of America.

Jason Morrella, President of the REC Foundation said: "It's been a record-breaking year all around for the REC Foundation. Not only does VEX Worlds now hold the record for the largest robotics competition ever held, but this year our program exceeded over 16,000 teams participating in over 1,300 competition events. We look forward to building on this momentum and providing more students and teachers access to high-quality, affordable, and sustainable programs like the VEX IQ Challenge, VEX Robotics Competition, and VEX U."

VEX Worlds is comprised of the top performing 1,100 robotics teams (out of 16,000 teams) who qualified in one of the following five program divisions: VEX IQ Challenge Elementary School World Championship (ages 8-10), VEX IQ Challenge Middle School World Championship (ages 11-14), VEX Robotics Competition Middle School World Championship (ages 11-14), VEX Robotics Competition High School World Championship (ages 14-18) and VEX U(ages 18+).

The record was previously held by the 2005 RoboGames, held in San Francisco State University in California (USA) which featured a total of 646 engineers, 466 robots and 13 countries. Events included soccer with reprogrammed Aibo robot dogs, robo-sumo wrestling, bipedal racing, fire fighting and musical artistry.
LINKS & REFERENCE
STEAM project
Coding Queens robotics
Codingqueens articles
Codingqueens contact
Codingqueens donate
Codingqueens follow-us
https://www.codingqueens.net/articles
Gofundme malcom-elementary-coding-queens
source security news articles robotic-assistance-devices-milestone-systems-partner-support-all-girls-robotics-team-coding-queens
https://www.gotolouisville.com/vex-worlds-2017/
https://www.facebook.com/vexrobotics/
http://www.vexforum.com/index.php/conversations/e-mail-blast-archive
http://www.flylouisville.com/
https://www.gofundme.com/malcom-elementary-coding-queens
https://www.codingqueens.net/steam-project
https://www.codingqueens.net/robotics
https://www.codingqueens.net/articles
https://www.codingqueens.net/contact
https://www.codingqueens.net/donate
https://www.codingqueens.net/follow-us
https://www.codingqueens.net/articles
http://www.accentportraitsbydiana.com/
https://www.codingqueens.net/
http://www.theponytailposse.com/mock-judging-the-coding-queens/
http://roboticassistancedevices.com/
https://www.kentuckykingdom.com/
https://www.vexrobotics.com/competition
http://link.roboticseducation.org/vexworlds_teamfaq
http://store.vexworlds.com/
https://www.youtube.com/watch?time_continue=1&v=0Y1YiGZv_F4
http://www.guinnessworldrecords.com/news/2016/4/robotics-tournament-vex-worlds-is-named-largest-in-the-world-after-1-075-teams-ta-426576
http://www.danapointtimes.com/queens-coding-girls-robotics-team-uses-skills-passion-compete-technological-world/
http://www.theponytailposse.com/mock-judging-the-coding-queens/
http://news.milestonesys.com/robotic-assistance-devices-milestone-support-coding-queens/
This website is copyright © Cleaner Oceans Club Ltd (COCL) (Company No: 4674774) Published January 2017, updated January 2018
Solar Studios, BN271RF, United Kingdom. COCL is a charity without share capital. The name Miss Ocean™ is a trade mark of the Cleaner Oceans Foundation™. The name SeaVax™, is a trade mark used under license. Site Navigator
ACIDIFICATION - ADRIATIC - ARCTIC - ATLANTIC - BALTIC - BAY BENGAL - BERING - CARIBBEAN - CORAL - EAST CHINA SEA
ENGLISH CH - GOC - GULF GUINEA - GULF MEXICO - INDIAN - IOC - IRC - MEDITERRANEAN - NORTH SEA - PACIFIC - PERSIAN GULF - SEA JAPAN - STH CHINA - PLASTIC - PLANKTON - PLASTIC OCEANS - SEA LEVEL RISE - UNCLOS - UNEP WOC - WWF