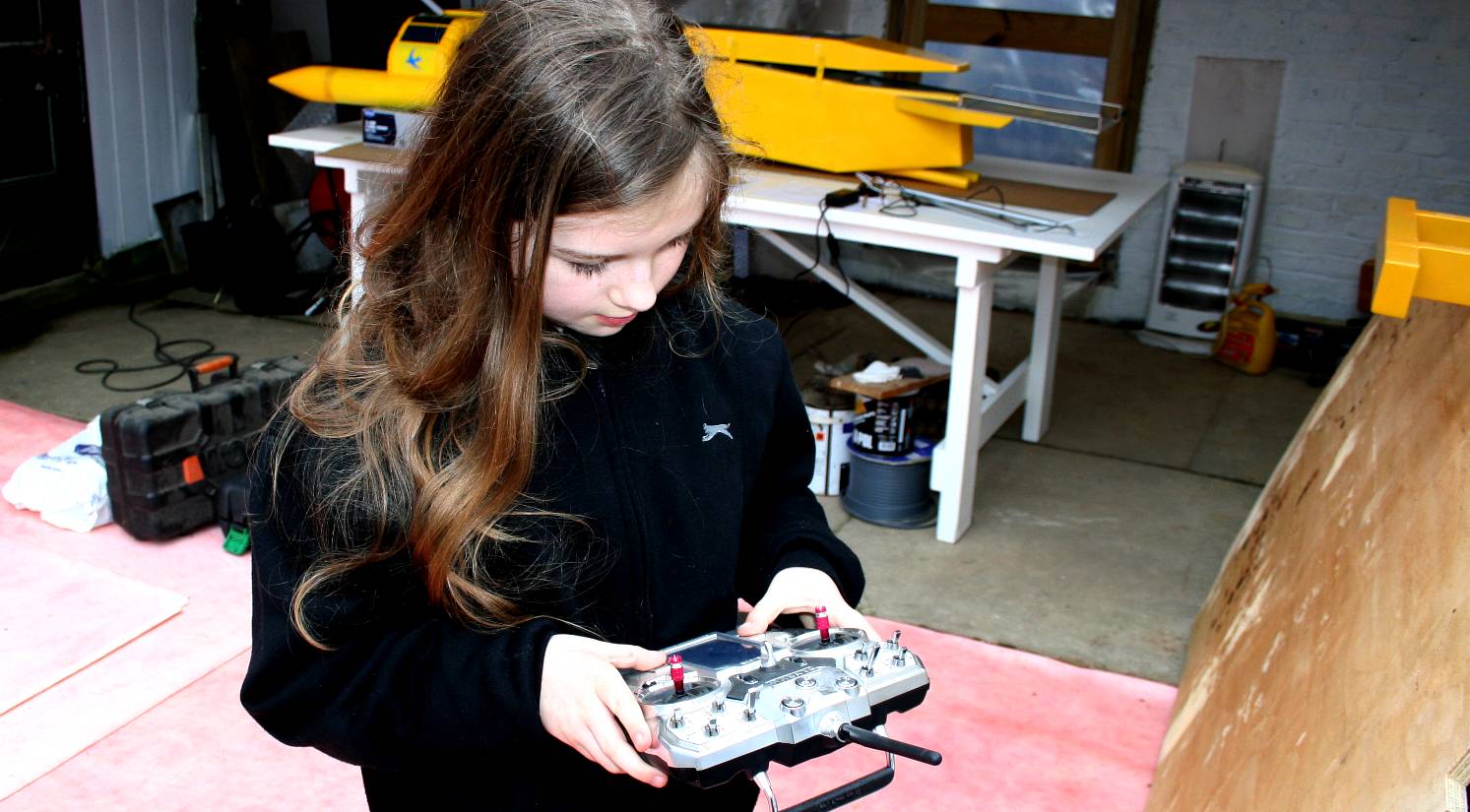 RADIO CONTROLLED - Lola tries out the FlySky 10 channel transmitter, which she found to be a little bit complicated. It took a few minutes just to figure out how to turn it on. But then, she did not read the instructions. Next time perhaps.
Lola uses Tux Paint to make designs for clothing and bags. One day she hopes to be able to make clothing for real. At the moment she has seen a commercial sewing machine, but thinks it is way too big for her to operate.
We are hoping that one day Lola might be able to help with the design of the work clothes for the operators of ocean cleaning and service equipment. She has already helped in the design of a frame to save an ailing sycamore tree, producing scale drawings of the angles needed for the placement of concrete anchors. See pictures below.
WORK EXPERIENCE
Meantime, Lola is gaining some valuable "hands-on" work experience as a volunteer helping out with the SeaVax ocean cleanup project. She has sanded down rough corners on a plywood shelf and learned how to put a bevel edge to make the plywood shelf look nicer - like the clothes that she wants to make.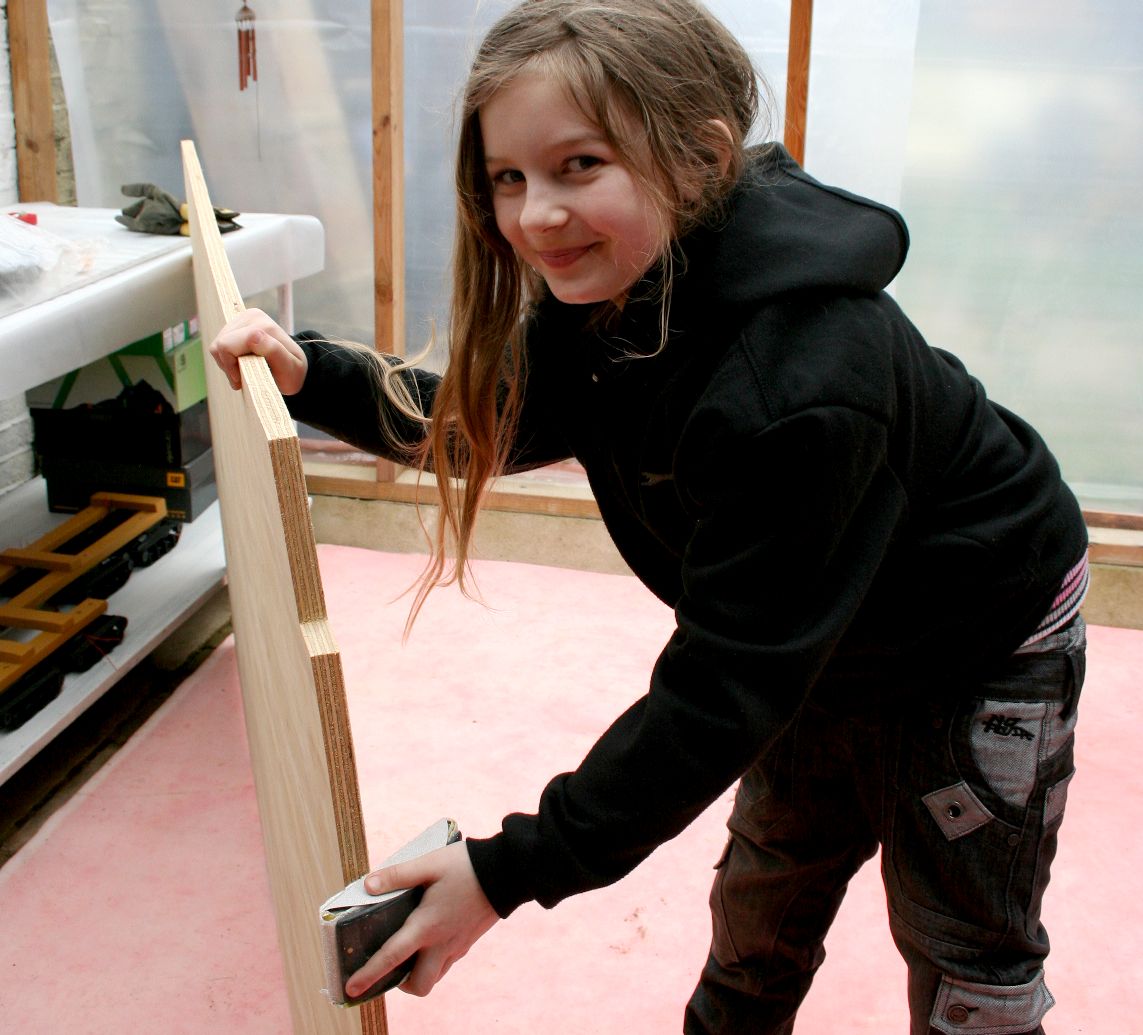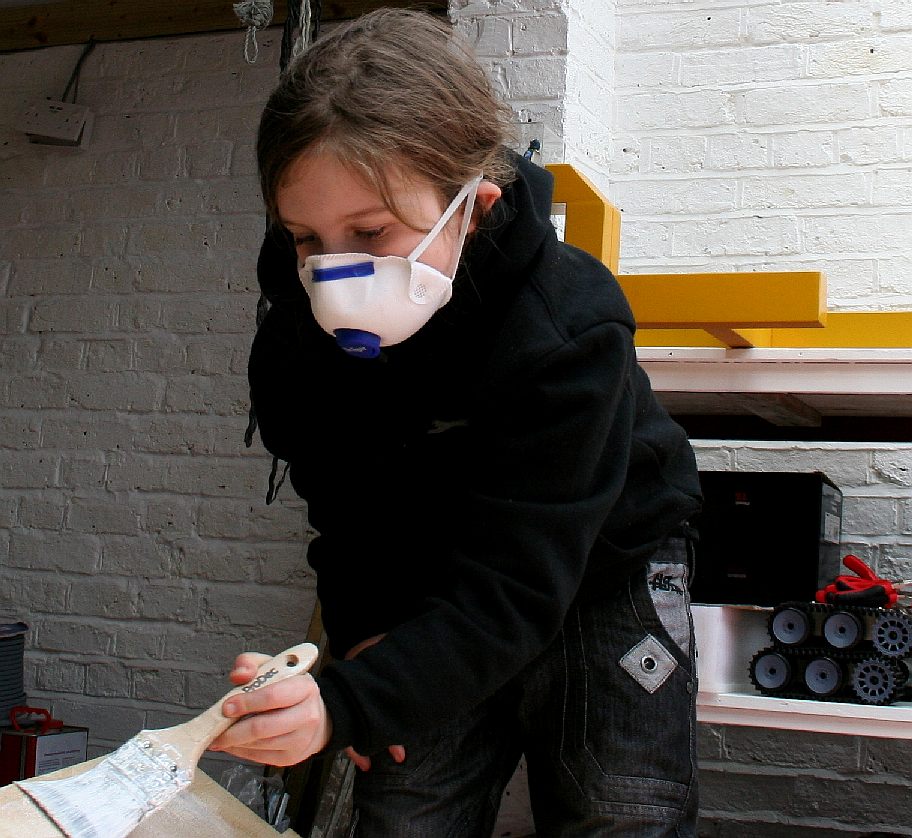 WOOD IS GOOD - When making a wooden shelf be sure to sand the edges so there are no splinters to hurt yourself. Wearing a dust mask is a good idea. These photographs are Copyright © Cleaner Ocean Foundation and Lola all rights reserved. You will need the permission of the Foundation and Lola to be able to use them.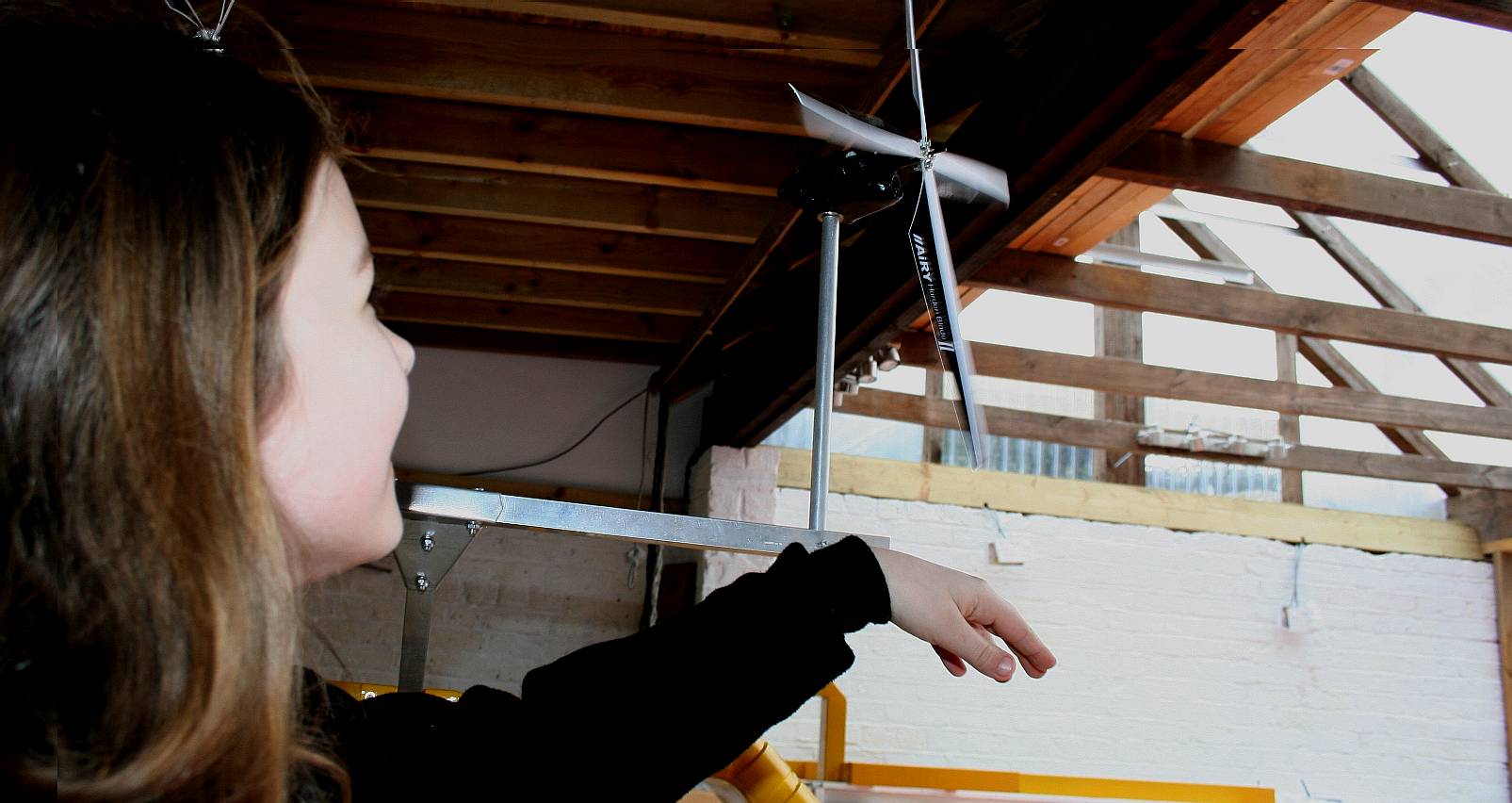 WIND POWERED - Lola in cat mode. Meow! In reality, it was great fun to spin the wind turbines and generate electricity. These photographs are Copyright © Cleaner Ocean Foundation and Lola all rights reserved. You will need the permission of the Foundation and Lola to be able to use them.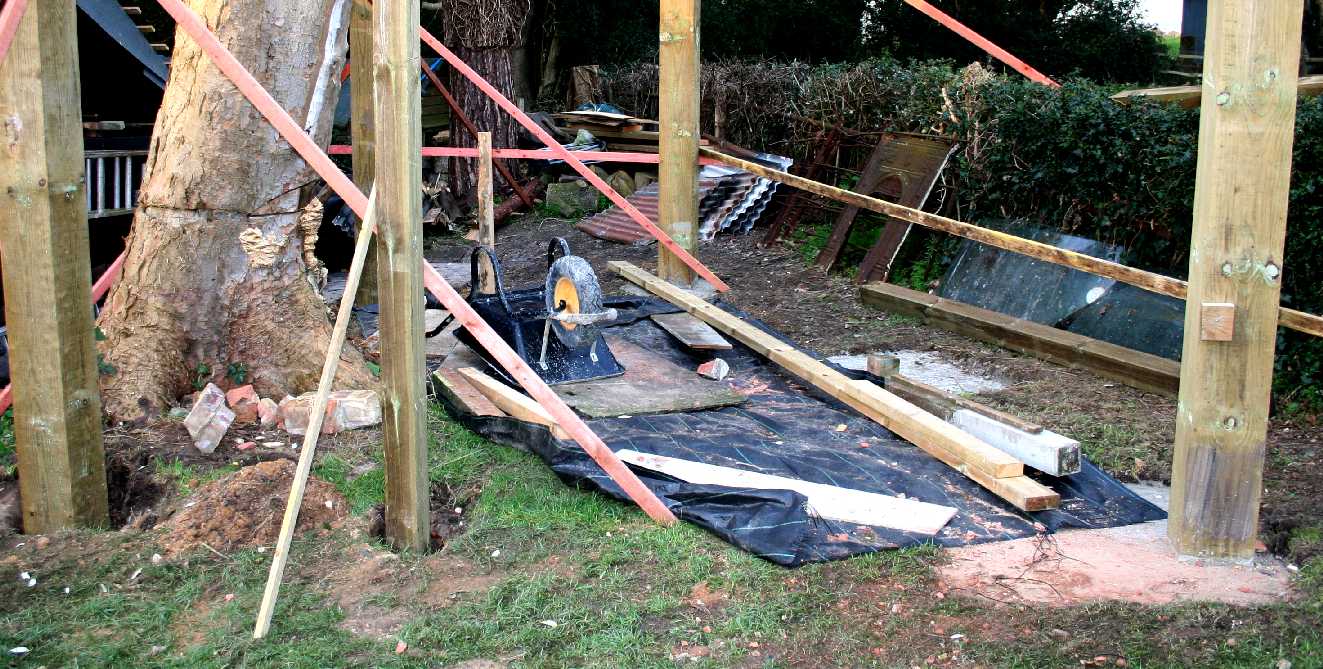 SYCAMORE ANCHORS - This tree is sited on a bank and so was potentially dangerous. It has been injured on one side, but the other side appears to be regenerating fresh growth. For this reason and as trees are good for the environment, the decision was taken to reduce the height to safe levels for the bank to comfortably support the weight as the tree again blossoms. To be sure, concrete anchors have been set deep in the ground to which stays will be attached to a non-invasive collar near the top of the tree. You have to be really careful not to hurt any of the tree's roots when positioning your anchors - so dig carefully. The site looks a mess in this picture.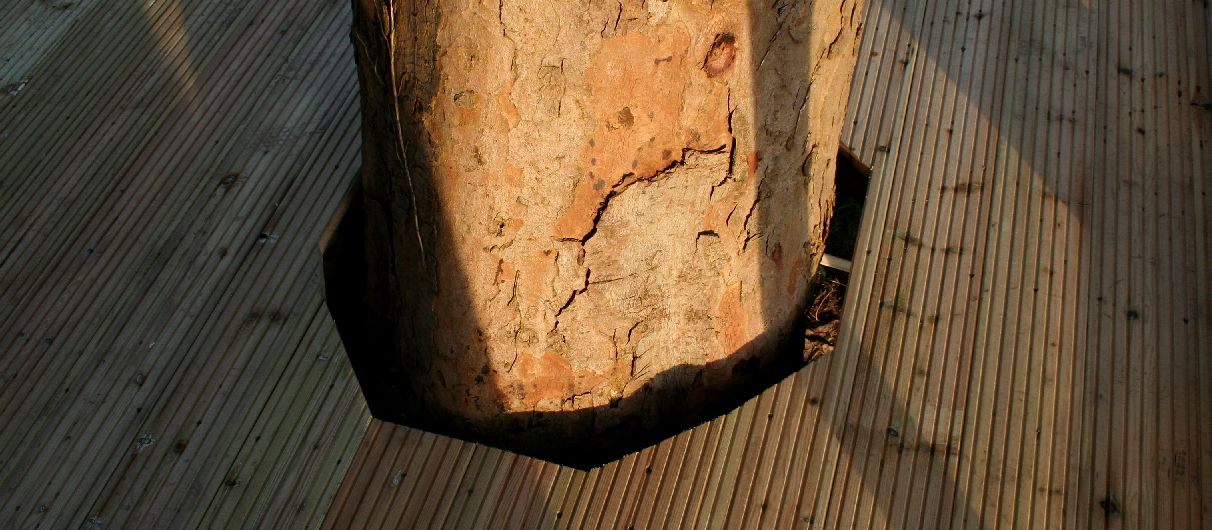 DRESSING - Our ancestors were once tree dwellers and that explains why we like climbing trees and the popularity of tree houses. Conservation work can be made to look attractive and enhance the country setting. Climbing frames are also good fun and allow children and adults to exercise their ancestral roots. Lola helped to measure the height of the anchor stays and the approximate position that they should be placed, so that materials could be ordered. Thanks Lola.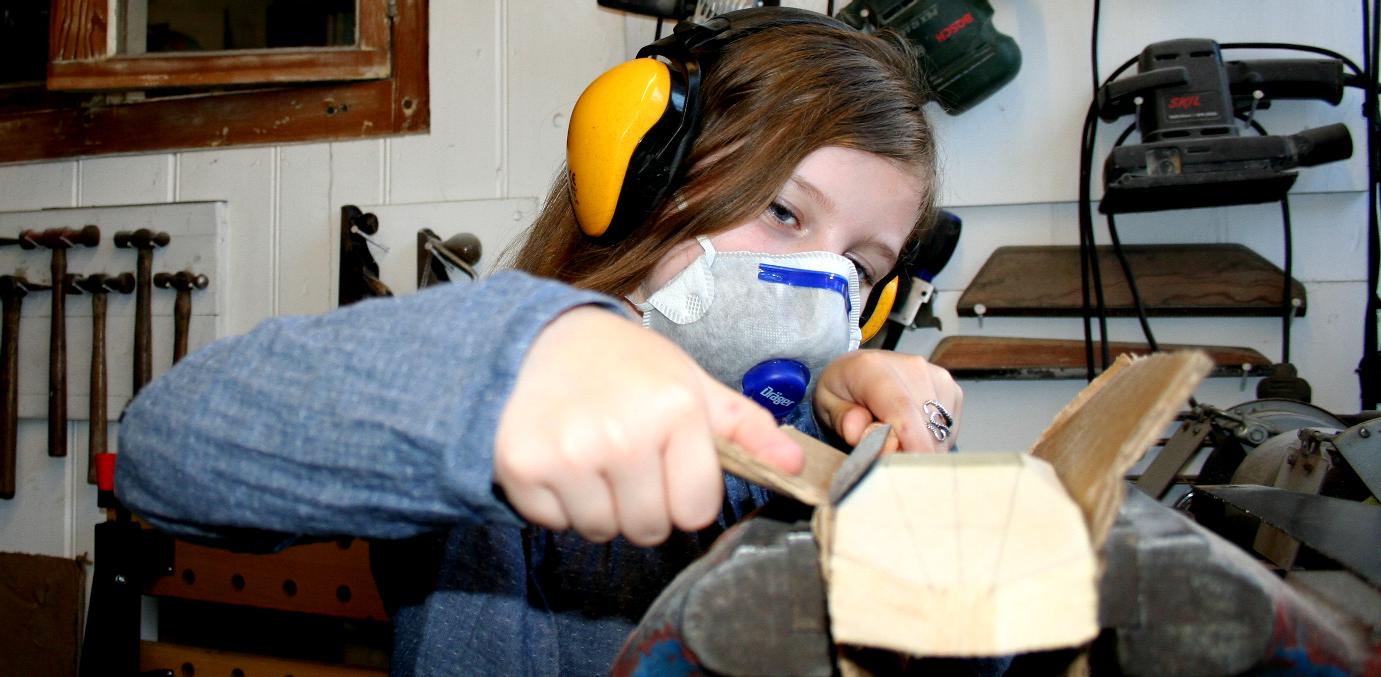 WOOD CARVING - Lola paid a visit to the workshop one day with her mum when her cousin Ryan was drawing a picture of a car that he liked. The car Ryan liked the look of was carved in wood. Ryan and Lola thought that it would be fun to see how hard it was to make another car with slight design modifications that Ryan had made. Copyright photographs © Cleaner Ocean Foundation May 2017. You will need the permission of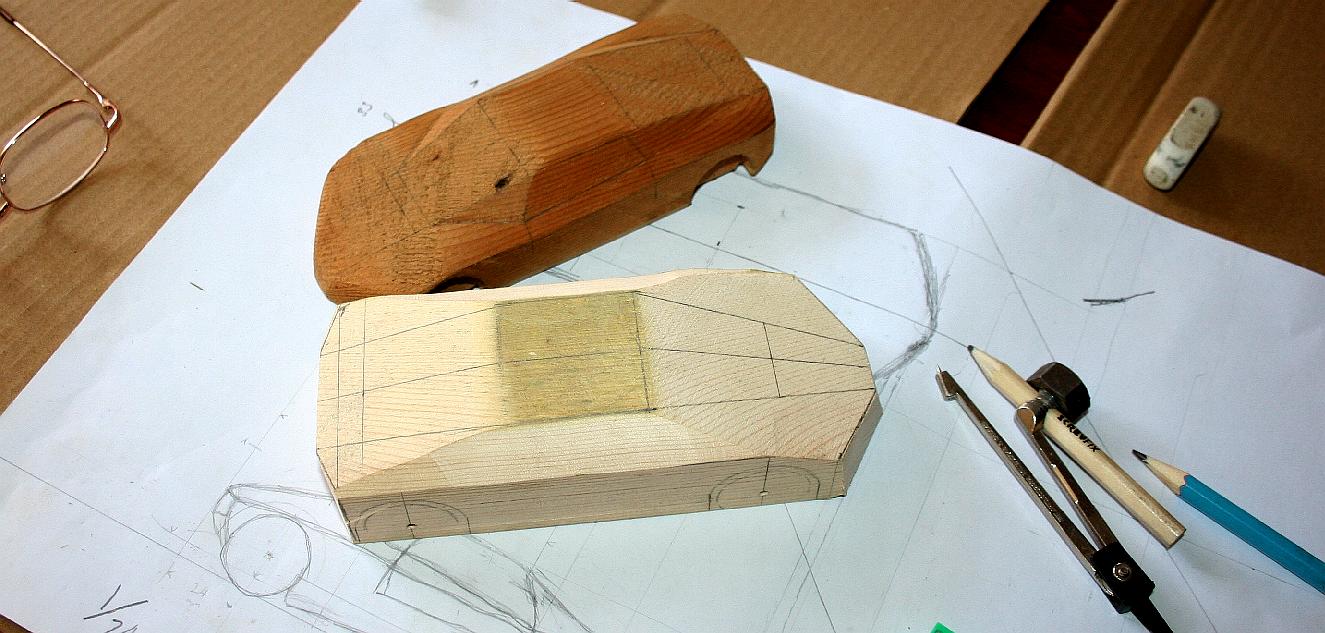 OLD & NEW - The original wood carving is the darker art at the top of this picture. The carving that Lola and Ryan were helping to make as they learned how a carving was done is lighter and seen in this picture on top of the drawing that Ryan had been working on.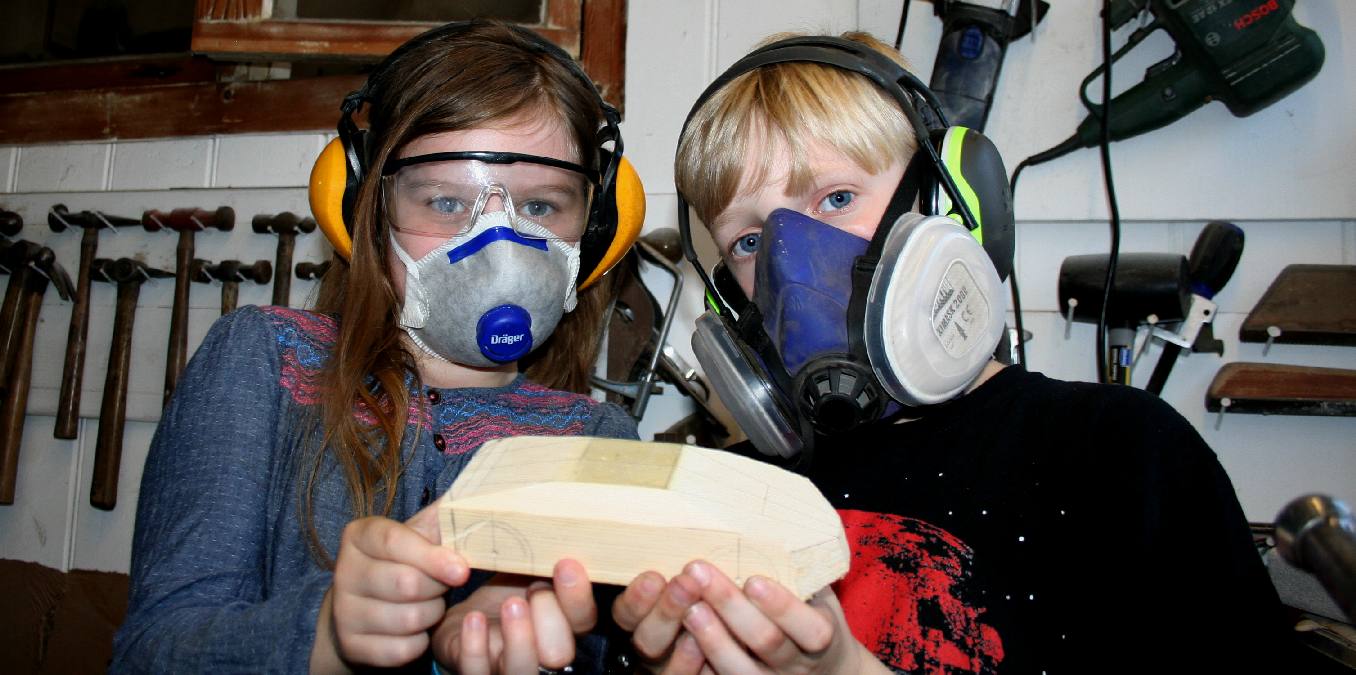 TEAMWORK - Lola and Ryan in the workshop wearing dust masks and ear defenders. They are holding the 1/24th scale wooden carving having spent an enjoyable 15 minutes getting to grips with some of the techniques that sculptors use when making their works of art. Who knows, one day Lola might create a statue or other art commission or just make some great looking furniture to an original design of her own. What Lola did realise from this short time in a workshop environment was that it is nice to have the space and tools to be creative.
http