SOLAR & BATTERY POWERED
WATER BASIN TESTING FACILITIES
BRICKS & MORTAR - CARRIAGE - DRAINAGE - FACILITIES - FILTRATION - GLASS & PAINT - GANTRY - GIMBALS - HATCHES - HYDRODYNAMICS HISTORY - INSTRUMENTS - LABORATORY - LAMINATING - LOGISTICS - OUR TEST TANK - PROOFING - REVIEWS - SCREEDING - SEAVAX TEST VIDEOS - SLUICE GATE - SOLAR BATTERIES - WAVE MAKING - WIND MACHINE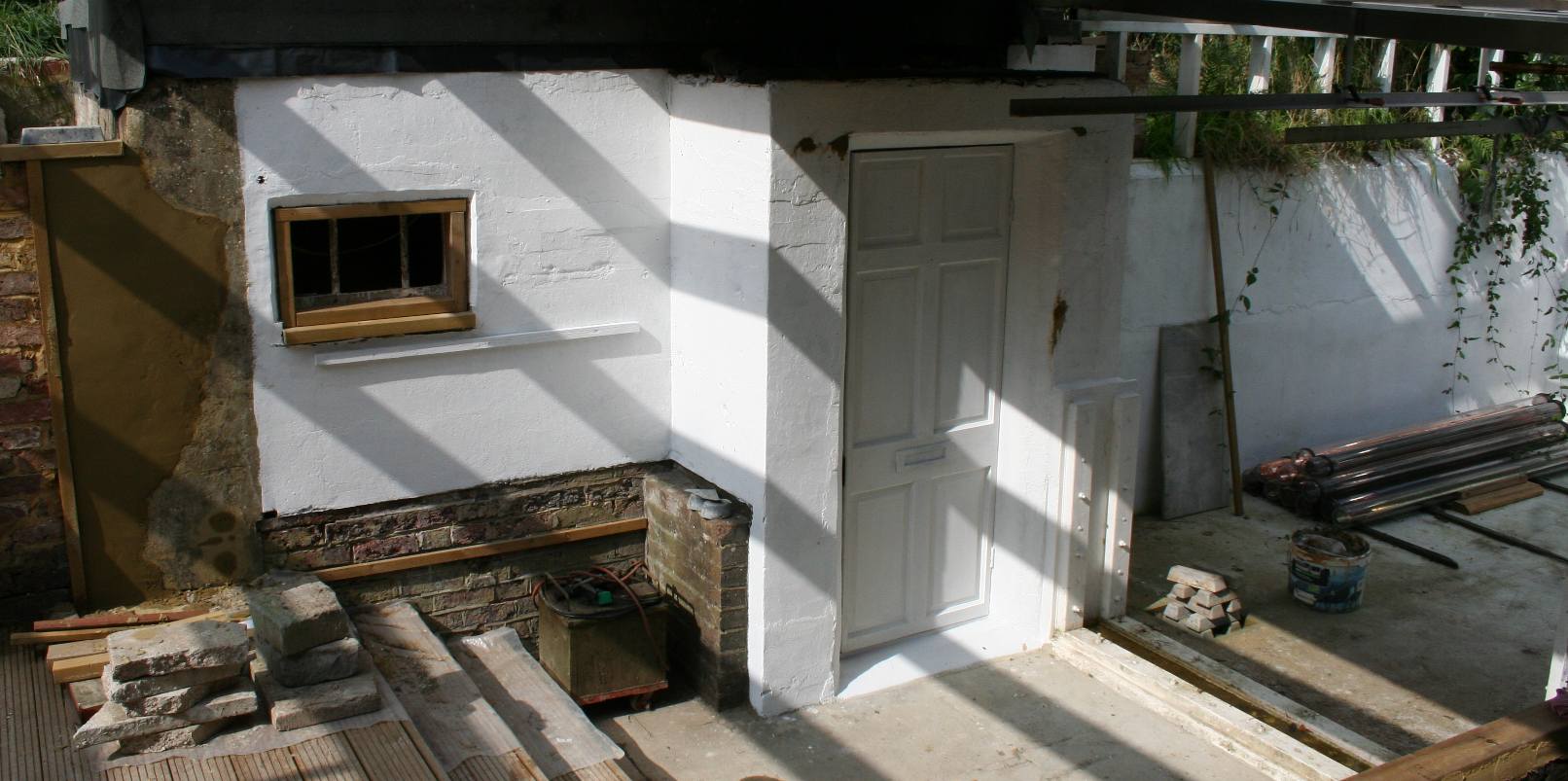 ENERGY STORAGE - This is a Second World War bomb shelter that is now integrated in the water test tank design with solar roof panels to provide renewable energy to a battery bank in the same location as lead-acid accumulators that were used to power a morse-code sender unit while this was a makeshift RAF hospital unit. The sluice gate to the right of this picture separates the water basin from the battery store on the left of the shelter doorway. Reusing industrial archaeological remains like this ensures that they are looked after. Copyright © photograph August 29 2017 Cleaner Ocean Foundation.
CLEANER OCEAN FOUNDATION - ONGOING DEVELOPMENT

Research and development continues with the installation of solar panels and wind turbines to power the test tank fans @ 240 volts and a battery bank to power the water basin thrusters at 12 volts, that will generate water flow for us to be able to measure hull drag and other sea-keeping attributes. In addition, we are to use solar water heaters to collect and store heat in the underground water holding/storage tank that originally cooled a 36 horsepower National gas engine around 1909-1913 until 1936 to generate electricity for the nearby village of Herstmonceux. This was the start of the early electricity generating industry that relied on fossil fuels - but the latest solar and wind plants will eventually replace fossil fuels - and dangerously polluting nuclear power stations and allow man to develop a truly sustainable society.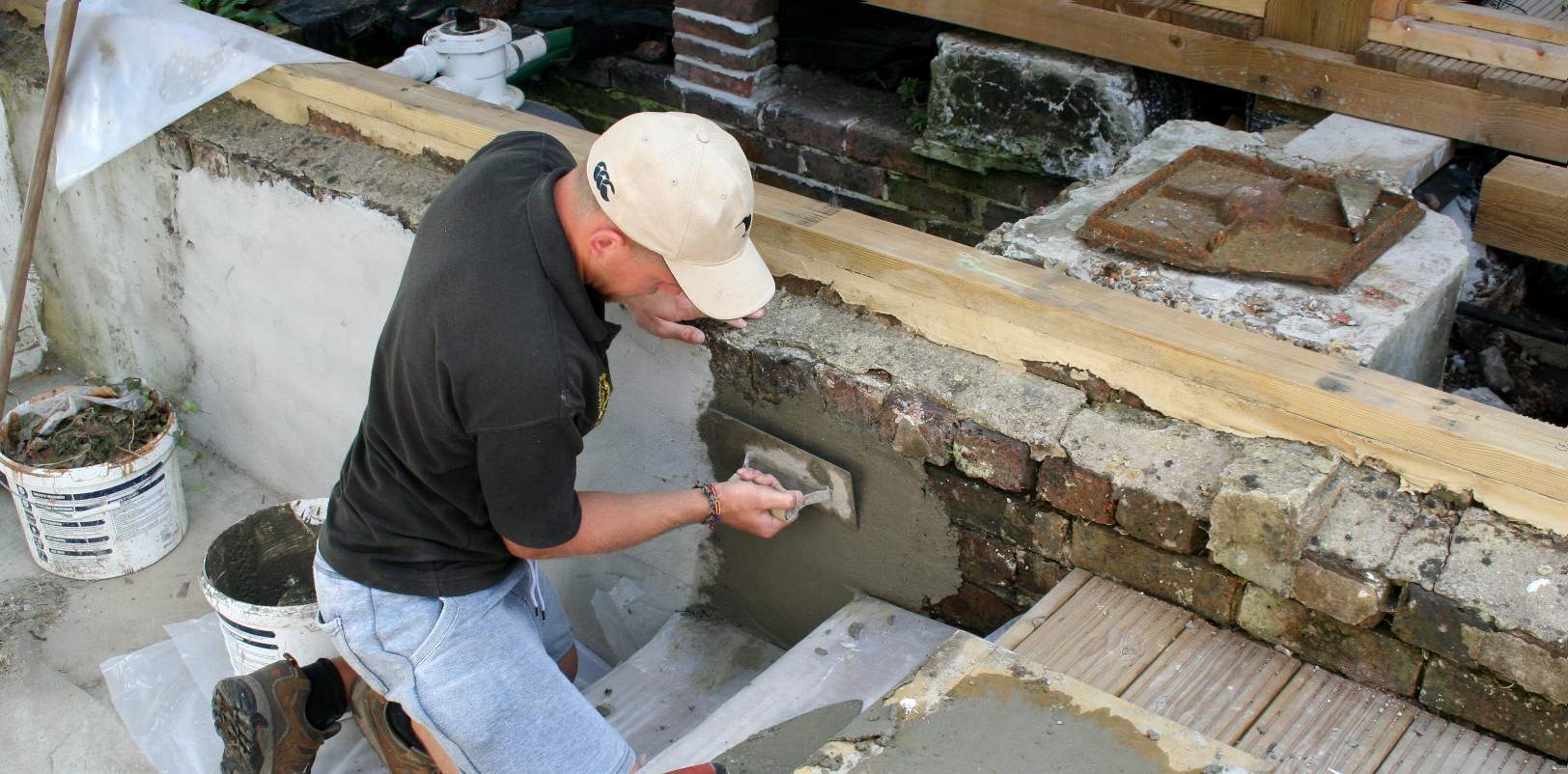 CEMENT - Repairs to retaining wall on the other side of the water basin with a strong sharp sand render mix that will prevent further deterioration from weathering, though this water tank is to be fully enclosed during short-term filming spurts. Here you see Andrew Statham, our Mister Ocean campaign manager lending a hand with improvements using a float for the first time. This wall is over 100 years old and in need of attention. Copyright © photograph August 29 2017 Cleaner Ocean Foundation.
Without electricity we would not have television or computers. Without computers we would not have robots and satellites that monitor our planet would not be possible. We are living in the modern age of electricity and computers and it all started with small generating plants like the one that we are occupying usefully and are still using (converted) to advance our achievements and abilities.
Today we are using commercially available solar panels and wind turbines to produce energy for propulsion for our experiments, coupled with solar water heaters to harvest and concentrate heat energy so that our water is warm to work in during the winter months and so that heating bills are eliminated. To achieve this you need a lot of solar collector area. Not all properties can stretch to that but those that can should to reduce climate change.
If you look how far man has come technologically in the last 100 years and compare that to the previous 100,000 years, you can see that the rate of acceleration is exponential, with electronics and robotics leading the charge.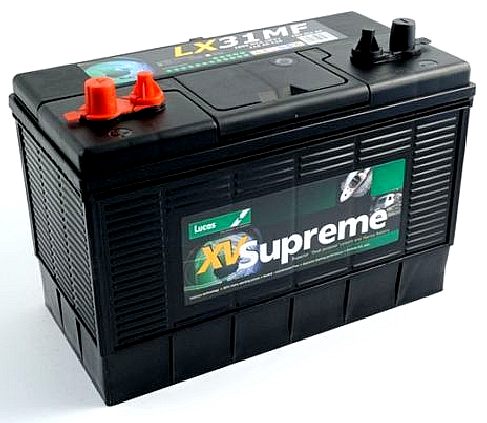 ENERGY STORAGE - The Lucas marine battery is popular with boaters, campers and for domestic off-grid electricity supplies. Four units gives us 5kW of energy storage. They are good for 500 + cycles at 70% Depth of discharge -1000CCA and measure: L 330 x D 173 H 242 (approx) to top of the terminals. They weigh approximately 24 kilograms each. Hence the 5kW battery pack weighs 96kg or 215lbs, whereas a 10kW/h pack in lithium polymer (LiPo) would weigh around 30kg. The difference in cost though is considerable with greater charging problems for the LiPos - and that is why we are using lead-acid technology for our static storage - keeping it simple and affordable.
BATTERIES
We are using four x Lucas LX31MF deep cycle marine batteries to store energy for our tank test experiments. By a strange coincidence, these batteries are located in the same position that the RAF put their radio transmitter accumulators during WWII. We hope that our R&D will eventually help to restore balance in the oceans and so food security from wild fish supplies, where at the moment fish stocks are plummeting from over fishing and cancerous pollution.
The LUCAS CXV range offers a new generation of safe clean and powerful, portable energy solutions for caravans, motor-homes, yachts, motor boats, narrow boats and many other applications.
Lucas have extended the warranty to 3 years for these batteries. The maintenance free range of LUCAS CXV batteries is built to full USA specification and is also the perfect partner for solar panel installation's.
The range boasts:

* Perfect for All types of Leisure & Marine Auxiliary Use
* Dual Purpose (Starting & Auxiliary) Deep Cycle Battery
* Enhanced Starting Performance with High Cranking power
* Maintenance Free with Advance Calcium Technology
* Dual terminals (Standard Round Terminals & Threaded Stud Terminals)
* Integral state of charge indicator
* Comfortable, reinforced carrying handles
* Anti-flashback safety labyrinths
* Low self discharge rate giving extended shelf life
* Fully sealed for enhanced safety
* Designed for all climates (This battery can withstand severe temperatures)
* Genuine & Top Quality best Battery in its Range
* Heavy Duty Long Life Battery
* 3 Years Warranty against manufacturing faults and defects.


LEAD ACID BATTERY CARE TIPS

* Always recharge your battery as soon as you can after use after discharge and keep it as fully charged as possible during long periods of in-activity.

* You are advised to use Continual Automatic chargers with these batteries such as NUMAX 12V 10A DC Fully Automatic Intelligent Connect & Forget Leisure Battery charger can be left attached to the battery for long periods and will look after your battery at correct state of charge until you need it next.

* Avoid completely discharging your battery (Below 10.5V) as this will reduce its cyclic lifespan.

* When the battery is out of the caravan/motor-homes etc., always store it in a cool, dry and well ventilated place.

* From time to time make sure the terminals are free from dust and dirt, and all connections are sound.

* Do not use Trickle charge with these batteries.
* An equalizing charge for a 12volt battery requires that it be charged with a voltage of at least 14.4 volts for a period of at least one hour once a month, or every 10 discharge cycles. An equalizing charge prevents battery stratification and reduces sulfation, the leading cause of battery failure. Equalizing should be performed when a battery is first purchased (called a freshening charge). Reduced performance can also be an indicator that an equalizing charge is needed.

* All batteries, regardless of their chemistry, will self-discharge. The rate of self-discharge for lead acid batteries depends on the storage or operating temperature. At a temperature of 80 degrees F. A lead acid battery will self-discharge at a rate of approximately 4% a week. A battery with a 125-amp hour rating would self-discharge at a rate of approximately five amps per week. Keeping this in mind if a 125 AH battery is stored for four months (16 weeks) winter without being charged, it will lose 80 amps of its 125-amp capacity. It will also suffer from sulfated plates, which causes additional loss of capacity. Keep your batteries charged while not in use to prevent such damage.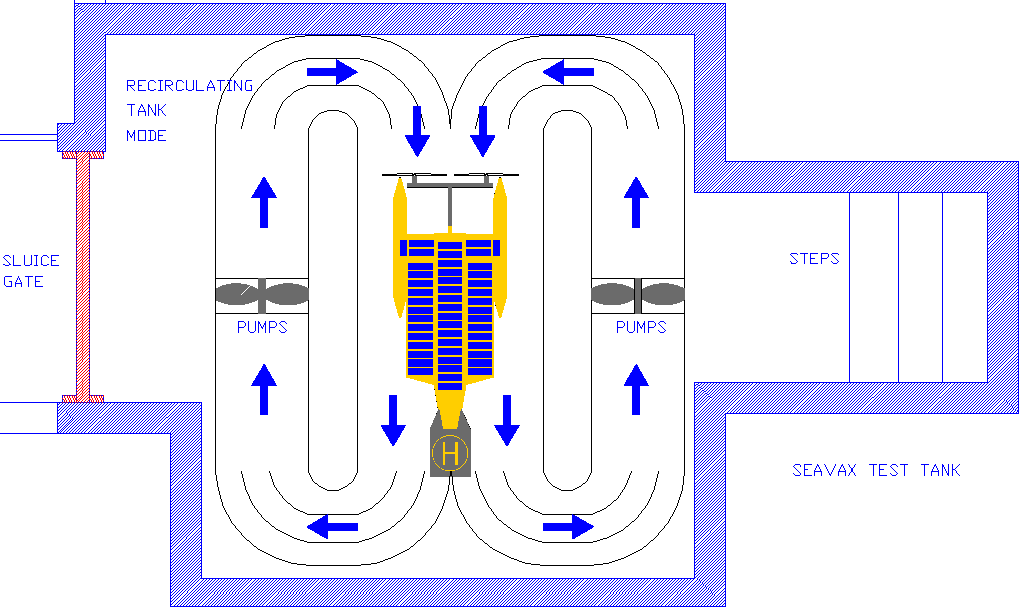 CLOSED LOOP CIRCUIT - This diagram shows where the pumps are that the Lucas batteries will power for our hull drag and plastic collection experiments. Copyright © diagram 2016 Bluebird Marine Systems Ltd. Once the tank is drained it reverts to being a dry area that unfortunately is a little low on headroom, save for use as a pool. No planning permission is necessary so long as the use is temporary, but in any event, a garden pool is a permitted development.
SOLAR PANELS AND INVERTERS
We are using twelve 150 watt solar panels and two 400 watt wind turbines to generate 2.6 kilowatts peak, in reality, more like 1.5kW for around eight hours a day. This means that we should have 12kW of clean energy a day to add to our heat collectors, where heat is the one thing that should not be generated by PV panels or wind turbines, unless they are much larger in capacity. Twelve kilowatts a day is more than is needed to run a home, with energy to spare for some home experimenting on the side, or charging of an electric car.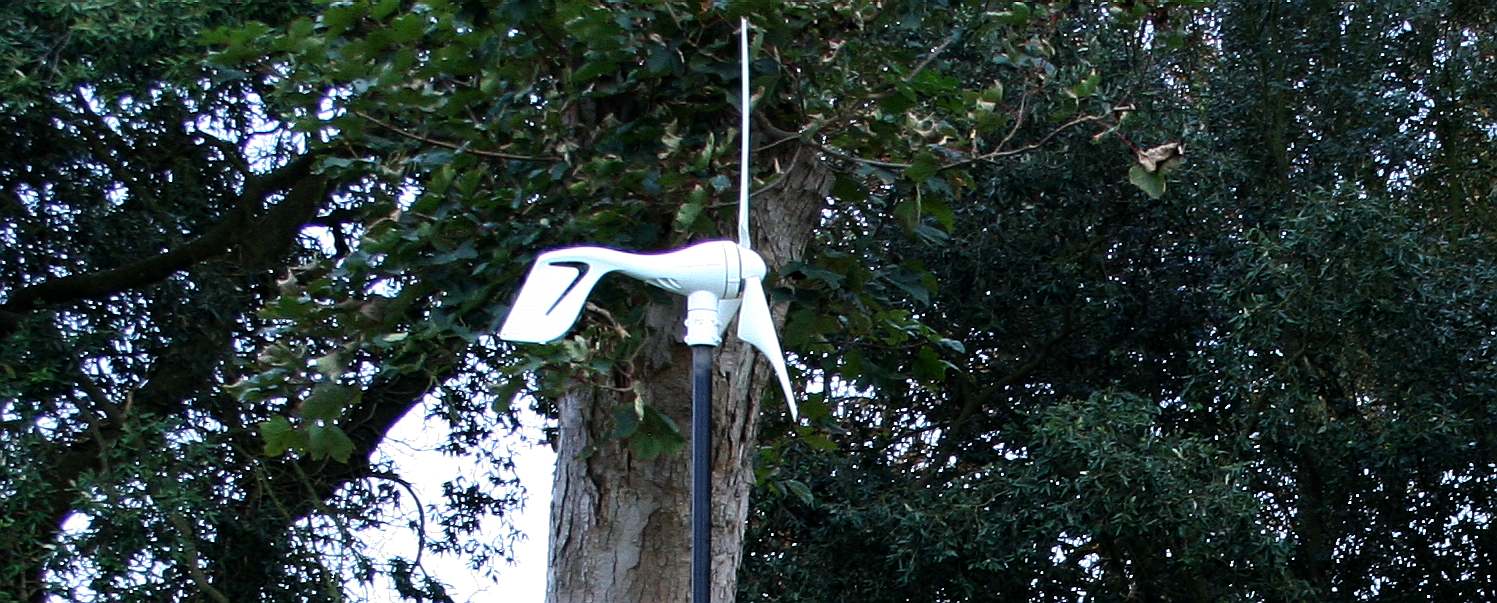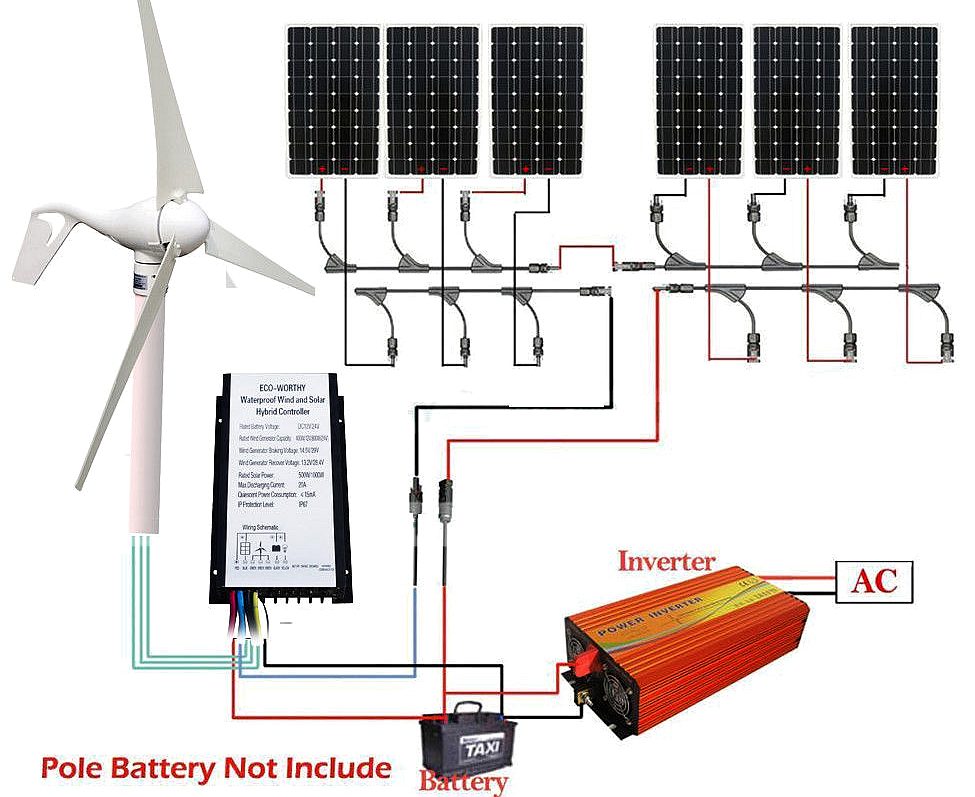 SOLAR & WIND KITS - These home charging kits are very affordable on Ebay or Amazon. We are using two kits to charge four Lucas gel batteries at the moment. We may increase the storage capacity in time to eight batteries and 10kW/hours, where if you do not discharge the batteries below 50% they last a whole lot longer than the rated 500 discharge cycles. Otherwise the cost of batteries would outweigh the advantages of off-grid charging, save that you can use the electricity as it is generated with the batteries as a buffer. National Planning Policies encourage home owners to fit wind and solar micro generation equipment and solar water heaters.
WIND TURBINES
Electricity for our experiments is provided by this compact generator that provides up to 400 watts multiplied by the time that the wind is blowing at more than six meters per second in this location, which is much of the time. This power is added to the energy that is captured by our photovoltaic panels. This kind of technological development is sustainable where the power is harvested from nature.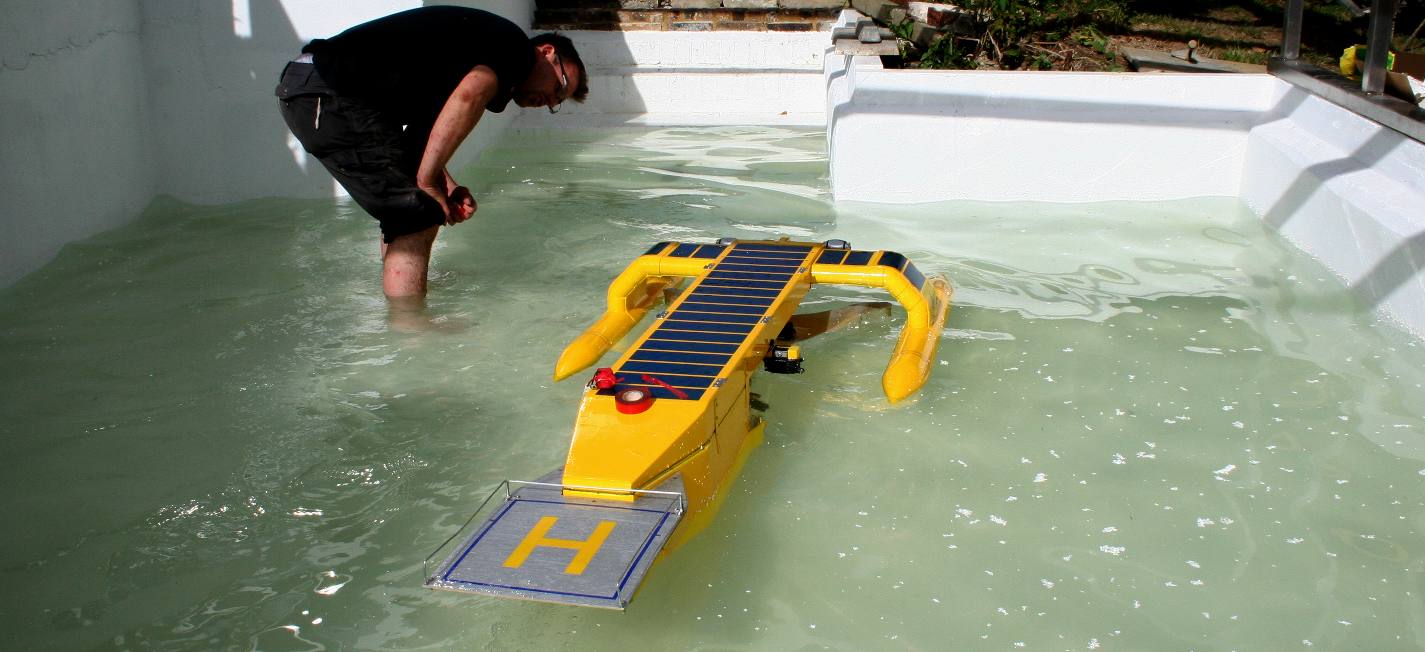 JULY 2016 - Chris Close checks the progress as SeaVax scoops up plastic from this test tank basin in Sussex that is typically used as a pool. We used onboard batteries for this experiment. Copyright © photograph July 2016 Bluebird Marine Systems Ltd.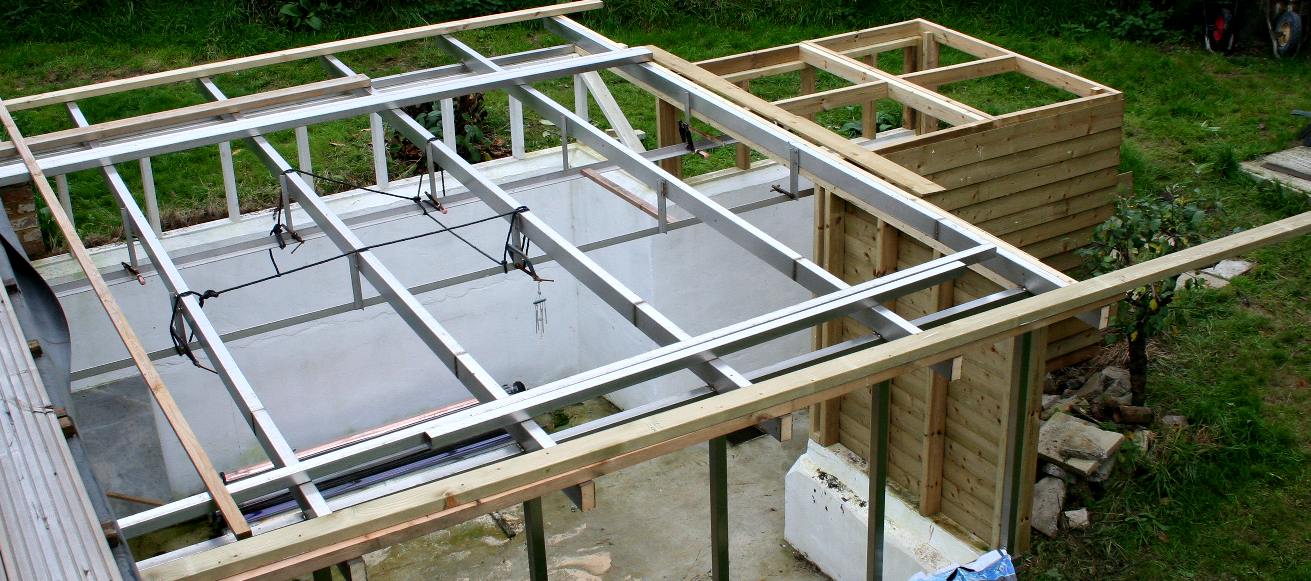 WEATHERPROOFING - The timber walls were rotten and overgrown when the clean up first began in May of 2016. An outdoor pool is only useful in the summer months. Garden boarding is used to prevent wind from upsetting experiments, while also keeping leaves and insects out of the water. The boat type hatch on the right of this picture is too low for people to pass under, without lifting the hatch upright until it is vertical and even then you have to stoop, so unless a very low angle is needed to film work, it stays locked. A flexible canvas cover that can be easily rolled up will suffice to keep the rain at bay during filming, otherwise the pool will revert to an open area, save where a pool-cover may floor from going green from stagnant water when not in use. Copyright © photographs Bluebird Marine Systems Ltd.


GARDEN FEATURE - The timber sections now look as they did 15-20 years ago, before decay got the better of the frame. The original brick wall remains untouched. There are though plans to make a surface concrete gully, a bit like a shallow moat, to deal with water from the land above and so prevent the 100+ year old bricks from undue erosion. Copyright © photographs Bluebird Marine Systems Ltd.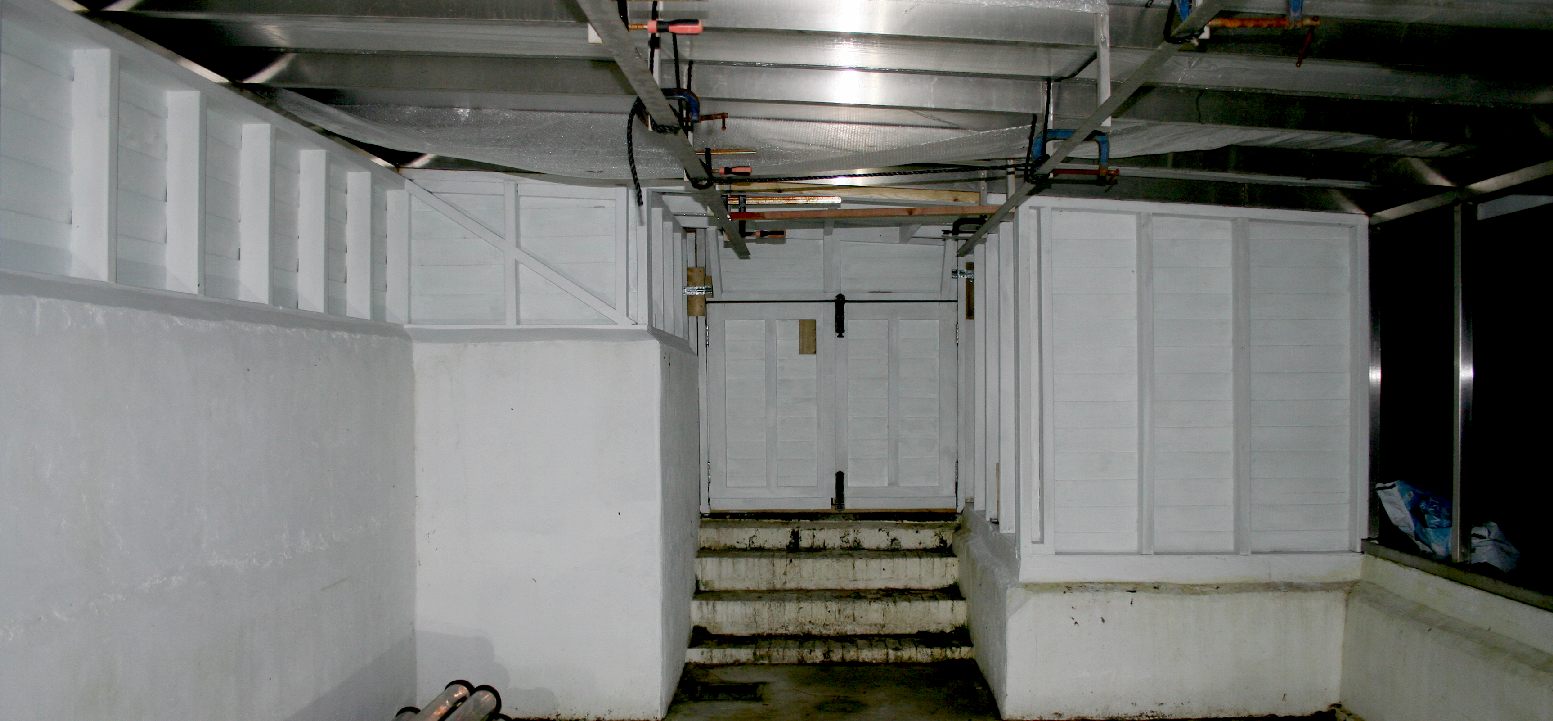 SOLAR HEATING - With wind breaks and solar heated water, bathing or tank testing model boats will not be so demanding. This tank converts to a pool in 30 minutes. For example, because the water is heated, underwater filming with a go-pro or other waterproof camera systems will not always require a man/woman in a wet suit. Copyright © photographs Bluebird Marine Systems Ltd.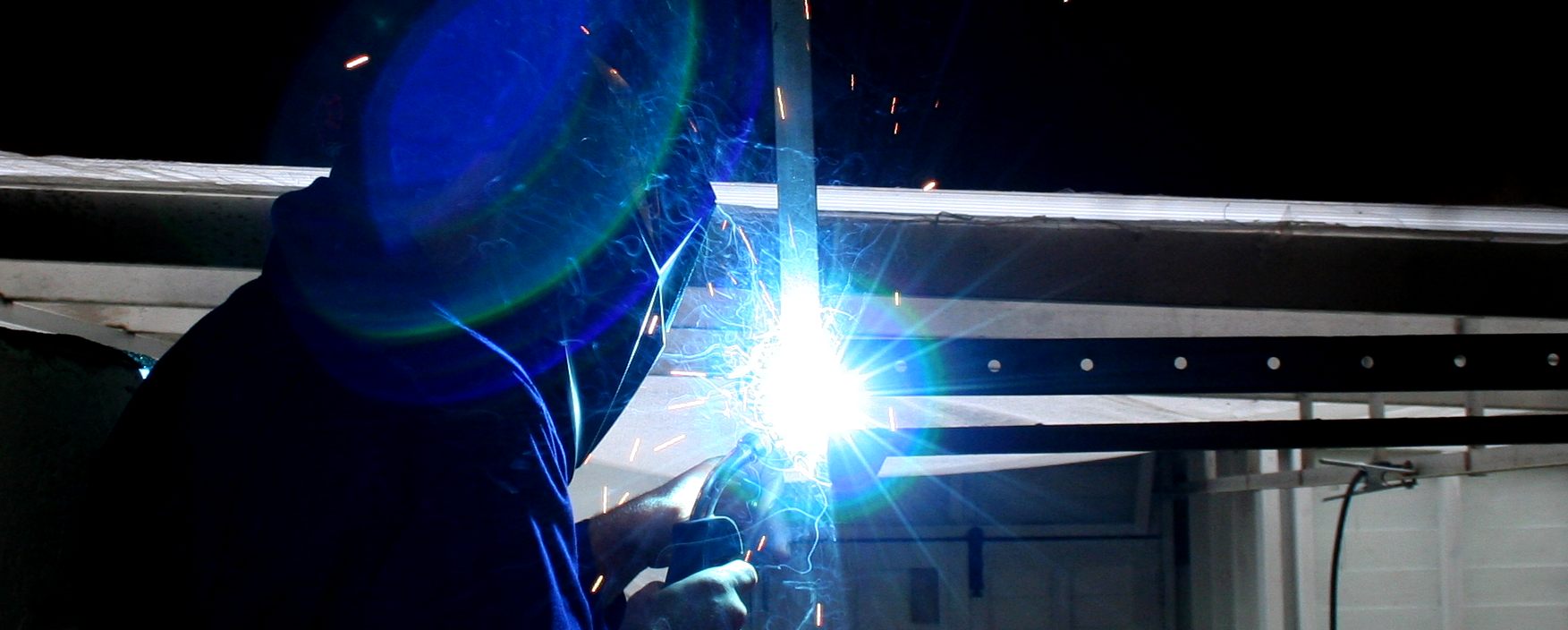 WELDING STAINLESS STEEL - Chris Close using a Weld-Tech inverter based welding machine with digital electronic controls to join the stainless steel uprights to the test-tank gantry rails. This 240 amp machine is suitable for use with a spool-on-gun, and is portable enough for operators to move around the site. These improvements to the water tank facilities are demountable, with the baffles and outboard motor based electric water drives also temporary installations, to enable the filming of various experiments set for 2018, provided that funding is achieved during this period to enable such endeavour.
LINKS & REFERENCE
http://www.manbat.co.uk/
http://www.lucaselectrical.co.uk/batteries.html
http://www.aoc-resinsuk.co.uk/
http://www.corrosionresins.com/
https://www.fibreglassdirect.co.uk/
http://ec.europa.eu/
http://horizon2020projects.com/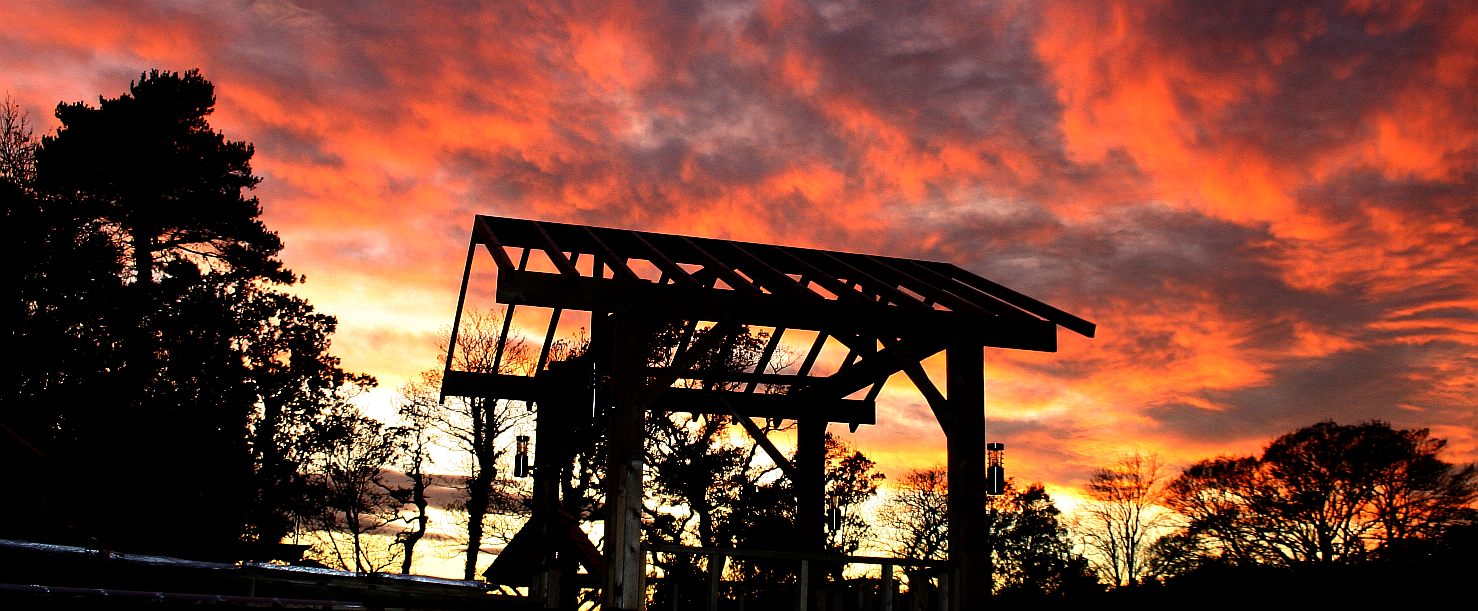 Copyright © photograph October 28 2017 Cleaner Ocean Foundation Ltd.
BRICKS & MORTAR - CARRIAGE - DRAINAGE - FACILITIES - FILTRATION - GLASS & PAINT - GANTRY - GIMBALS - HATCHES - HYDRODYNAMICS HISTORY - INSTRUMENTS - LABORATORY - LAMINATING - LOGISTICS - OUR TEST TANK - PROOFING - REVIEWS - SCREEDING - SEAVAX TEST VIDEOS - SLUICE GATE - SOLAR BATTERIES - WAVE MAKING - WIND MACHINE
This website is copyright © Cleaner Oceans Club Ltd (COCL) (Company No: 4674774) January 2018
Solar Studios, BN271RF, United Kingdom. COCL is a charity without share capital. The name Miss Ocean™ is a trade mark of the Cleaner Oceans Foundation™. The names AmphiMax™, RiverVax™ and SeaVax™, are a trade marks used under license. Site Navigator