BARCLAYS BANK
THE CONTROLLING MINDS - These are the men that are making policy at Barclays Bank and putting those policies into action. The buck stops here. No matter that they took on a mess, they took on a mess with the object of putting things right - stopping illegal practices, such as price rigging. We live in hope that with suitable leadership, that Barclays will once again see better dividends for their shareholders.
BUSINESS GREEN SEPTEMBER 2014

Barclays is to invest a minimum of £1bn in green bonds over the next year, more than doubling its current £430m portfolio.

The banking giant today issued a statement detailing how it had seen significant growth over the past few years in green bonds, as investors flock to take advantage of fixed income securities designed to raise capital to finance the low carbon projects.

"Every so often, market innovation and social imperatives come together to create something exciting that has the potential to make a real difference," said Tushar Morzaria, group finance director at Barclays. "The Green Bond sector is a fast-growing and powerful example of this synthesis."

Consequently, the bank said it is now aiming to invest £1bn in green bonds and could invest more still if the sector continues its rapid expansion.

Green bonds have grown massively in popularity, with over $40bn expected to be issued during 2014, compared to just $14bn last year. The supranational issuers and government agencies Barclays says it is keen to target constitute a significant proportion of this market, having issued $7.1bn of bonds in 2013 - a 70 per cent increase from the previous high recorded in 2010.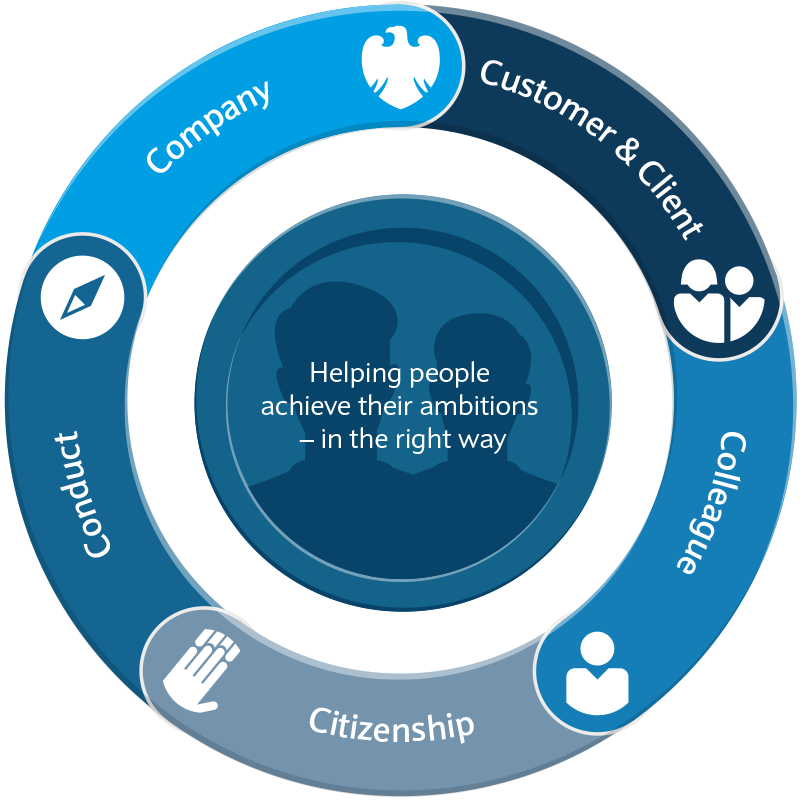 CORPORATE RESPONSIBILITY - Barclays pledge to help the citizen is not always compatible with their agenda to keep up shareholder dividends.
The market framework for Green Bonds has also become more established after 13 major banks, including Barclays, Goldman Sachs, JP Morgan, and HSBC, signed up to the Green Bond Principles in January, committing to a set of voluntary guidelines on the development and issuance of green bonds, in a bid to standardise the market and reassure investors. Earlier this year, Barclays also launched a green bonds index with MSCI, providing further evidence of the sector's growing maturity.

Madelyn Antoncic, vice-president and treasurer of the World Bank, said the involvement of such major firms would help grow the green bonds market.

"The participation of strategic investors such as Barclays in the Green Bond market will continue to bring scale and diversity to the market and help mobilise more capital for climate-friendly project," she added. "Commitments on the part of banks such as Barclays will have a hugely positive impact on the growth of the market - especially if similar investors follow."

In related news, investment consultancy Mercer announced today that it has launched a major new research project to analyse investment risks under a range of different climate change scenarios.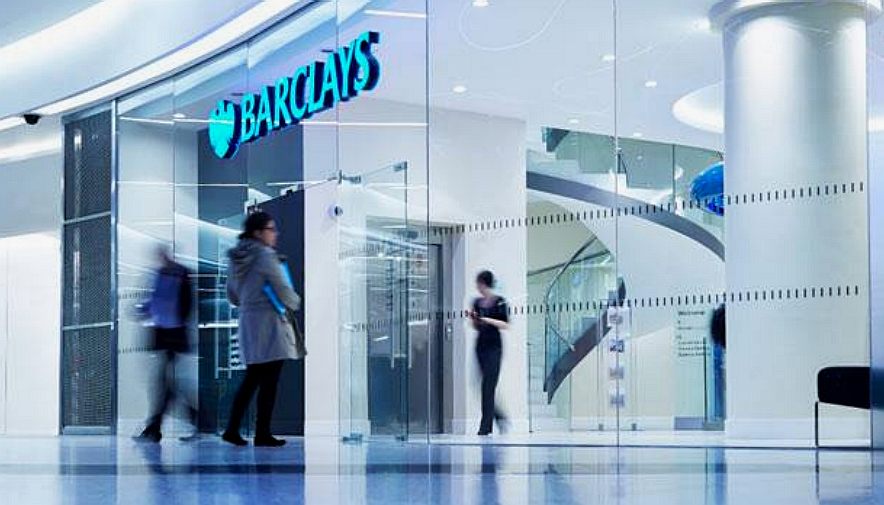 The company said that investment partners representing more than $1.5tr of assets will contribute to the project, which will be published in the first quarter of next year. The final report will aim to predict climate-related economic impacts through to 2030 and 2050 and calculate the investment implications.

"Institutional investors require actionable information to adequately reflect climate risks and opportunities into asset allocation," said Karsten Löffler, managing director of Allianz Climate Solutions, one of the companies contributing to the research. "While global warming is a fact, we face great uncertainty around policy measures and the financial impacts in the nearer term are little understood. The Mercer study is an important step in channeling scientific and regulatory insights on climate change into the investment process and could become a standard toolbox for the strategic asset allocation."
BBC NEWS 21 JAN 2016

Barclays is to cut about 1,200 jobs, most of them in its investment banking business in Asia.

The BBC understands the bank plans to close investment banking operations in several Asia Pacific countries,

The changes are the first big move by Barclays' new chief executive, James "Jes" Staley, to cut costs.

The move is part of Barclays strategy to focus more narrowly on geographical areas where it sees the most growth, in particular the US and the UK.

Investment banking operations in Australia, South Korea, Taiwan, Indonesia, Malaysia, Philippines, Thailand and Russia will all be closed down, according to the latest decision, although it will offer services from other locations.

The shake-up means Barclays will get out of cash equity sales in some countries in Asia Pacific and elsewhere.

It is also looking at getting out of precious metals trading, in line with a strategic review announced in 2014.

At that time the bank announced it would shed 19,000 jobs, 7,000 of them in investment banking. That process has now been been completed.


28 OCT 2015 - BBC NEWS

Barclays has confirmed that former JP Morgan banker James "Jes" Staley will be its new chief executive.

Mr Staley currently works for US hedge fund Blue Mountain Capital Management and will take over on 1 December.

Barclays' previous chief executive, Antony Jenkins, was fired in July after falling out with board members.

The appointment of Mr Staley is seen as answering investor criticism that the bank was losing its focus on investment banking.

Mr Staley will be paid £1.2m in salary, £396,000 in pension contributions and as much as £5.5m a year in bonuses, which will mostly be paid in shares. He will also receive £1.15m in shares per year that he will have to keep for five years before cashing in. That is a total of £8.2m for the year, if he is awarded the maximum bonus.

He will also receive shares in Barclays worth about £1.93m to replace shares in JPMorgan he will lose for leaving his former employer.
'Less capital intensive'

In a letter to staff, Mr Staley indicated he would focus on areas of investment banking that did not require as much capital - the buffer of reserves it keeps to protect it from unexpected losses. Analysts said this could include such areas as merger advice and trading in stocks.

In common with Bob Diamond, the last investment banker to run Barclays, Mr Staley sees Africa as an important market for the bank.

In his letter, he said: "Our business in Africa gives us exciting opportunities in fast growing economies. We will complete the necessary transformation and repositioning of the Investment Bank to a less capital intensive model. And we will support the growth of our world leading payments business in Barclaycard."

Announcing Mr Staley's appointment, Barclays chairman John McFarlane said: "[Jes Staley] understands corporate and investment banking well, the re-positioning of which is one of our major priorities.

"In Jes Staley we believe we have an executive with the appropriate leadership talent and wide-ranging experience to deliver shareholder value and to take the Group forward strategically."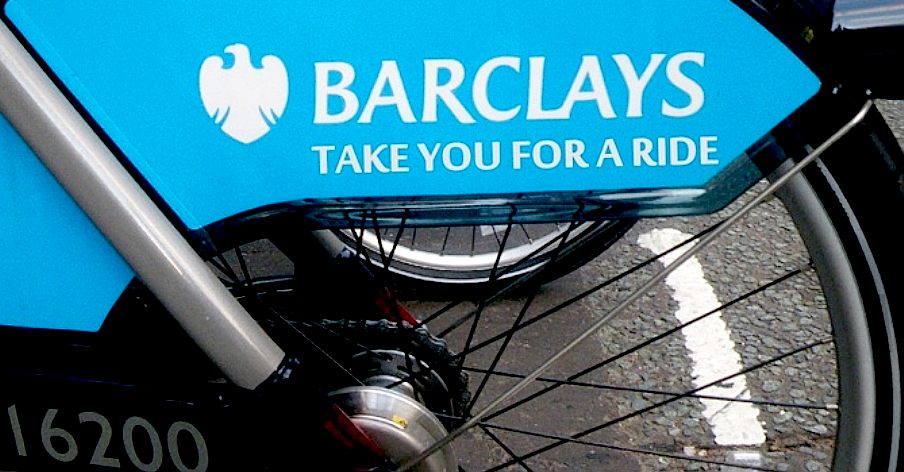 CONTACTS
Barclays Bank PLC
1 Churchill Place
London
E14 5HP
0800 015 4242
newclient.team@barclays.com
internetsecurity@barclays.co.uk
LINKS
Telegraph UK finance banks finance these are the four things James E Staley must get right if Barclays is to be truly successful
BBC UK News Business Barclays Bank
Businessgreen news Barclays and msci launch green bond index
https://www.home.barclays/
http://www.barclays.co.uk/
http://www.bbc.co.uk/news/business-35369821
http://www.businessgreen.com/bg/news/2353127/barclays-and-msci-launch-green-bond-index