SUNRISE - We see
WHY
According to
OCEAN AWARENESS - P
OTHER POLLUTION - The
THE TELEGRAPH

Seafood


DAILY MAIL - A once


CHARLES - is
HOUSE - DAILY MAIL
JANUARY 2017

News



CONCERNED OCEAN ELDER - Sir Richard Branson has long been interested in ocean affairs and conservation issues as the chairman of the Virgin group, one of which companies produces a cola that is (or was) sold in PET plastic bottles. He would be the first to point this out to you, and we are sure is trying to think of ways to change. Nice one Dickie.
PLASTIC SOUP FOUNDATION - Prince Charles calls for end of dumping of plastic in the ocean

In 2012 the authoritative independent think tank Global Ocean Commission called for stringent measures to combat plastic soup, none of which considered dealing with plastic in the ocean - that part of the equation they decided not to look at.

The Global Ocean Commission, co-chaired by UK's former Minister of Foreign Affairs David Milliband, helped organise a conference in Washington where Prince Charles gave a passionate speech about the threats of plastic as a consequence of our consumer society and called for everyone to take responsibility.

The Prince of Wales referred among others to a recent study that estimates that by 2025 there will be one ton of plastic for every three tonnes of fish in the sea. Since then another study involving Dame Ellen MacArthur has taken projections to 2050.


Ocean Plastics Awareness Day
The Ocean Plastics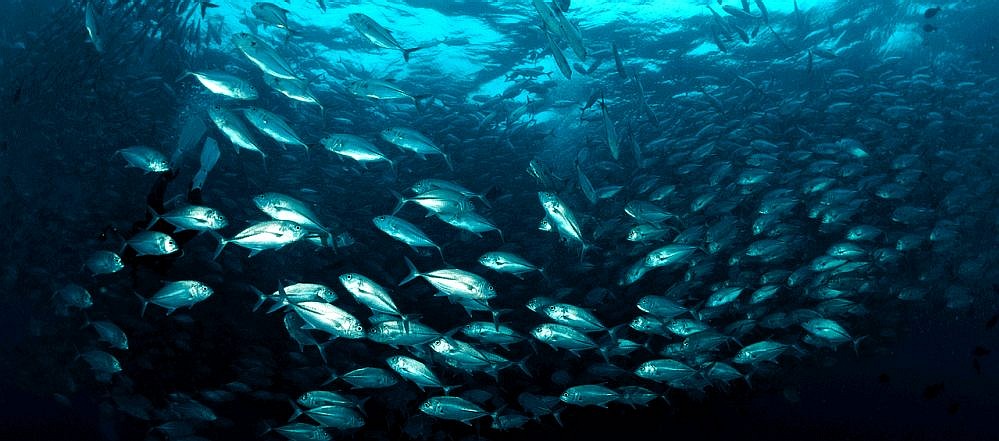 PLASTIC SEAS - While the coral below is being bleached by changing ocean chemistry, marine life now has to cope with micro plastic particles, fishing nets and other manmade pollution. It's a brave new world where the industrialist mankind is free to plunder and destroy our natural resources for profit. Fortunately, some responsible corporations have a conscience and are trying to do something about our dwindling wild fish stocks.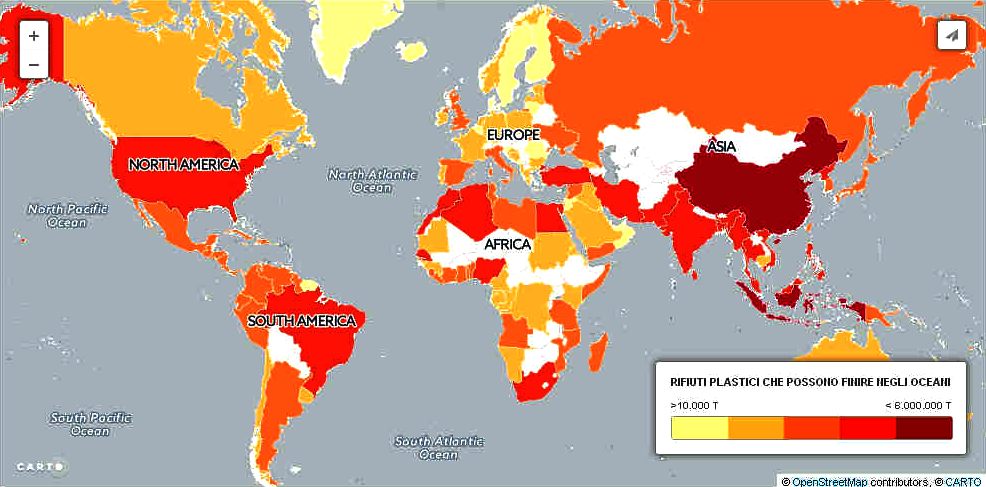 PLASTIC OCEANS - It is estimated that by 2050, there will be more plastic in our oceans than fish.
Plastica, ecco chi inquina di più gli oceani. MAPPE
Uno studio pubblicato sulla rivista Science nel 2015, su dati del 2010, ha provato a stimare il contributo di 192 nazioni del globo all'inquinamento dei mari con sostanze plastiche. La ricerca tiene conto di fattori come la popolazione che vive a meno di 50 km dalle coste, la produzione di rifiuti e la capacità di smaltimento di questi. NB: per i Paesi rappresentati in bianco non ci sono dati - LO SPECIALE.
LINKS & REFERENCE
http://www.cleanocean.org/
ACIDIFICATION - ADRIATIC - ARCTIC - ATLANTIC - BALTIC - BAY BENGAL - BERING - CARIBBEAN - CORAL - EAST CHINA SEA
ENGLISH CH - GOC - GULF GUINEA - GULF MEXICO - INDIAN - IOC - IRC - MEDITERRANEAN - NORTH SEA - PACIFIC - PERSIAN GULF - SEA JAPAN - STH CHINA - PLASTIC - PLANKTON - PLASTIC OCEANS - SEA LEVEL RISE - UNCLOS - UNEP WOC - WWF