FISHING FOR PLASTIC - [LEFT] This is an example of a small fishing boat fishing alone for ocean waste using a trawl and floating boom to scoop up plastic waste. This system cannot collect microplastics and uses fossil fuel to collect waste in a manner that may not be described as green. It is though a superb effort and offers an alternative income to the operators who join the scheme. [RIGHT] One of the larger 'V' shaped collector booms laid out on a beach.
According to their website Waste Free Oceans is dedicated to transforming ocean plastics by working with fishermen and brand owners to collect and recycle ocean plastic into new products.

Waste Free Oceans say that they do not believe in apportioning blame (the blame game) for the waste that is in the ocean and that instead they like to focus on what can be done in a practical way today using current technology.

Their operators, who are know as, or are affiliated with the "Guardians of the Ocean," use a trawl that can be attached to regular fishing boats, when fishermen can fish in their patch of ocean for plastic, on their idle fishing days, collecting between 2 - 8 tonnes of marine litter on each journey.

Pollution hotspots are identified based on approaches by local contacts or stakeholders, pre-selection by project partners and analysis of recent news and studies. In other words using local knowledge.
​
Potential pollution fishing locations are looked at based on several criteria to determine if the site is suitable for working and is viable. This includes:
* Type of waste for value of catch.
* Quantity of waste that can be collected, again for value of catch.
* Logistics both in terms of collection and transport to recyclers to weigh diesel cost against harvest value.
* On site inspections and local conditions that may affect ability of trawlers to collect waste.

Participating vessels are given hard wearing bags to collect marine litter that is caught in their nets during their normal fishing activities.

Once filled, these bags are deposited at the quayside of participating harbours, where they are moved by harbour staff to a dedicated skip or bin for disposal or recycling.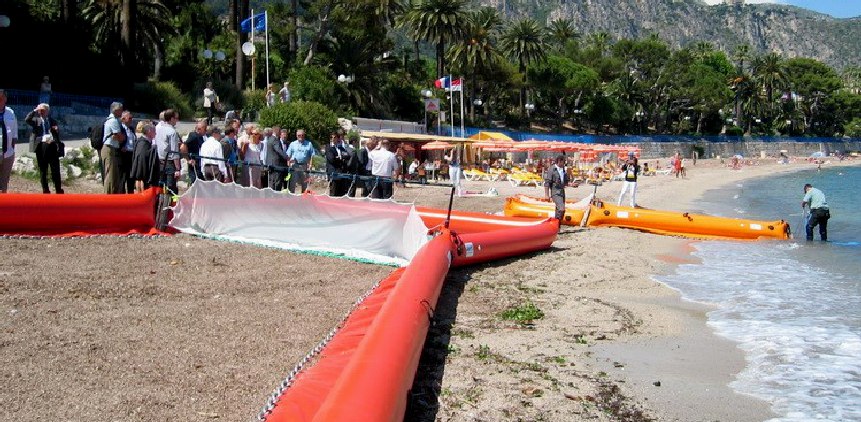 WASTE FREE OCEANS (WFO) CONTACTS
WFO Europe

71 Avenue Cortenbergh
1000 Brussels, Belgium

https://twitter.com/WasteFreeOcean
https://www.facebook.com/wastefreeocean/

Email: contact@wastefreeoceans.org
Phone: +32 2 739 63 79

WFO The Americas

1500 Market Street, Suite 3500 E,
Philadelphia,
PA 19102,
United States of America

Email: luc.mellaerts@wastefreeoceans.eu
WFO Turkey & MEA

Halkali Cad. Tez-Is Is Mrk.
No: 132/1 K: 4
Sefakoy, Istanbul,
Turkey

Phone: +90 212 425 13 13
Fax: +90 212 624 49 26
Email: info@mutlubaliklar.com
GUARDIANS - [LEFT] One of the team of ocean fishermen who trawl for plastic and other waste on their idle days, when not fishing for fish. Nice one chaps. [RIGHT] One of the jumbo bags used to transport the waste, similar to a builders ballast bag.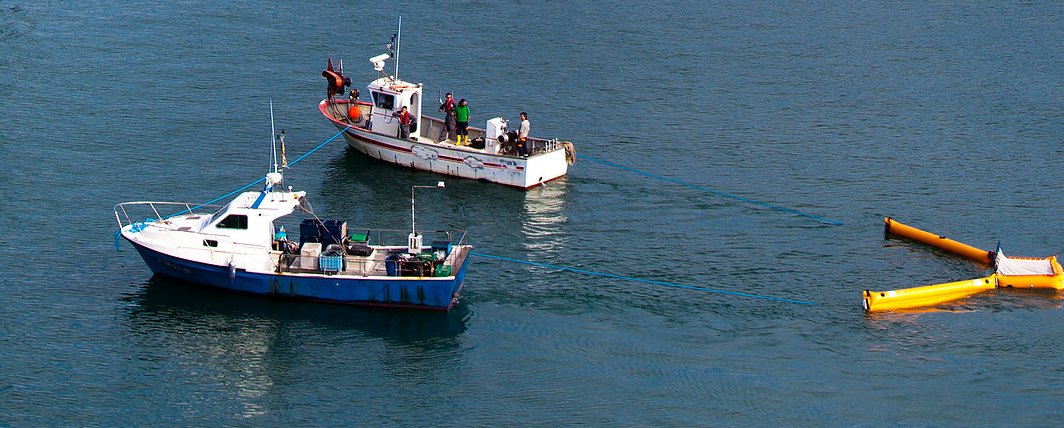 DIESEL POWERED TRAWL - Here you can see an example of two small fishing boats working together to trawl one large mouthed boom and collector head in a sharp 'V' formation. The width of the mouth does not appear much greater that with the single boat trawl at the foot of this page, but with two boats working together the pull is obviously greater.
BLUE GROWTH - Various European initiatives have been launched in 2017 aiming to promote blue growth in their geographical regions.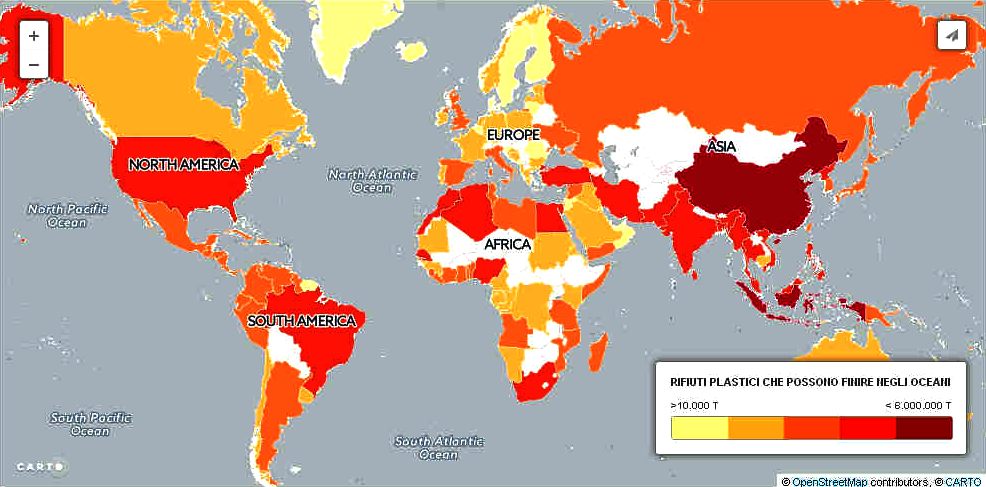 PLASTIC OCEANS MAP - It is estimated that by 2050, there will be more plastic in our oceans than fish.
LINKS & REFERENCE
https://www.wastefreeoceans.org/
https://www.wastefreeoceans.org/fishingforlitter
press@plasticsoupfoundation.org
https://skyoceanrescue.com/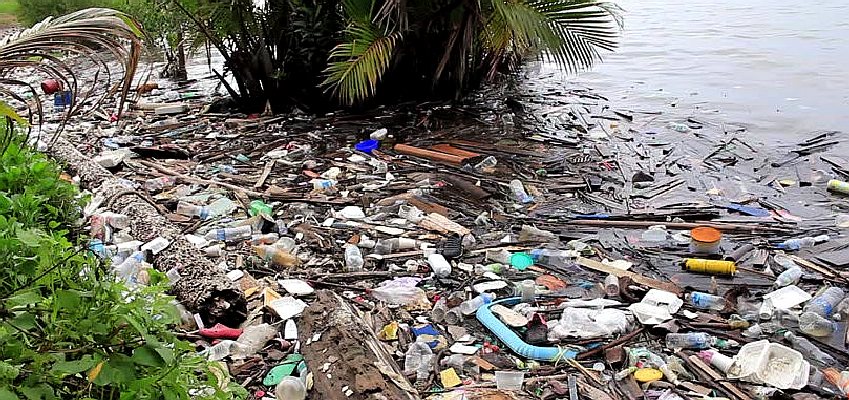 WASTE - This is an example of a pollution hotspot that is difficult to trawl with conventional fishing boats, being close to land.
ACIDIFICATION - ADRIATIC - ARCTIC - ATLANTIC - BALTIC - BAY BENGAL - BERING - CARIBBEAN - CORAL - EAST CHINA SEA
ENGLISH CH - GOC - GULF GUINEA - GULF MEXICO - INDIAN - IOC - IRC - MEDITERRANEAN - NORTH SEA - PACIFIC - PERSIAN GULF - SEA JAPAN - STH CHINA - PLASTIC - PLANKTON - PLASTIC OCEANS - SEA LEVEL RISE - UNCLOS - UNEP WOC - WWF