BATTLE OF HASTINGS PIER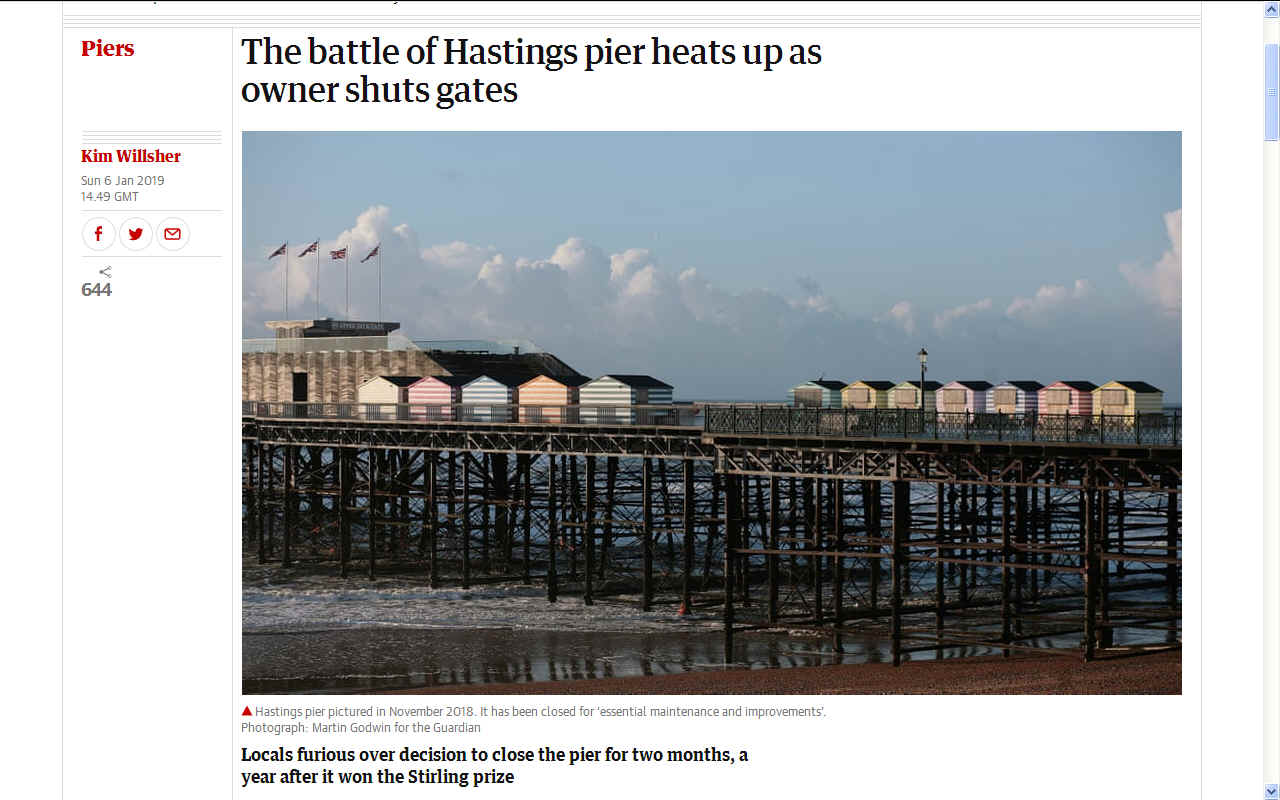 Important heritage assets should perhaps be open to the public on a free basis, save for serious dangers from potential structural failures. Fires normally take place when a pier gets into financial difficulties. If financial difficulties are what is behind the present closure, the question should be asked, why was the pier sold on that basis. There ought to have been a minimum opening hours clause included in the sale, as part of any deal for the community.
THE GUARDIAN JANUARY 6 2019 - BATTLE OF HASTINGS PIER HOTS UP AS OWNER SHUTS GATES
Locals furious over decision to close the pier for two months, a year after it won the Stirling prize.

The battle of Hastings pier has erupted in public insults and accusations after a decision, announced at the end of December, to close the seaside town's prize-winning attraction for two months.

Furious locals have accused owner Sheikh Abid Gulzar of keeping them in the dark over his plans for the pier's future after his sudden decision to shut it until March for repairs and improvements.

Gulzar responded saying campaigners had been rude and insulting and "wanted everything for free".

The latest outbreak of hostilities, conducted mainly on social media, marks a new low in relations between campaigners and the owner. The warring sides have different visions for the pier, which won the prestigious Stirling prize for architecture in 2017.

Hastings residents accuse Gulzar of cheapening the listed Victorian structure with the installation of fibreglass animals, including an elk and a gold baby hippopotamus, and plans for an amusement arcade.

James Chang, of the campaign group Friends of Hastings Pier (FoHP), said locals wanted "sympathetic development".

"We're not objecting to the development, we're objecting to the nature of development," he told the Guardian.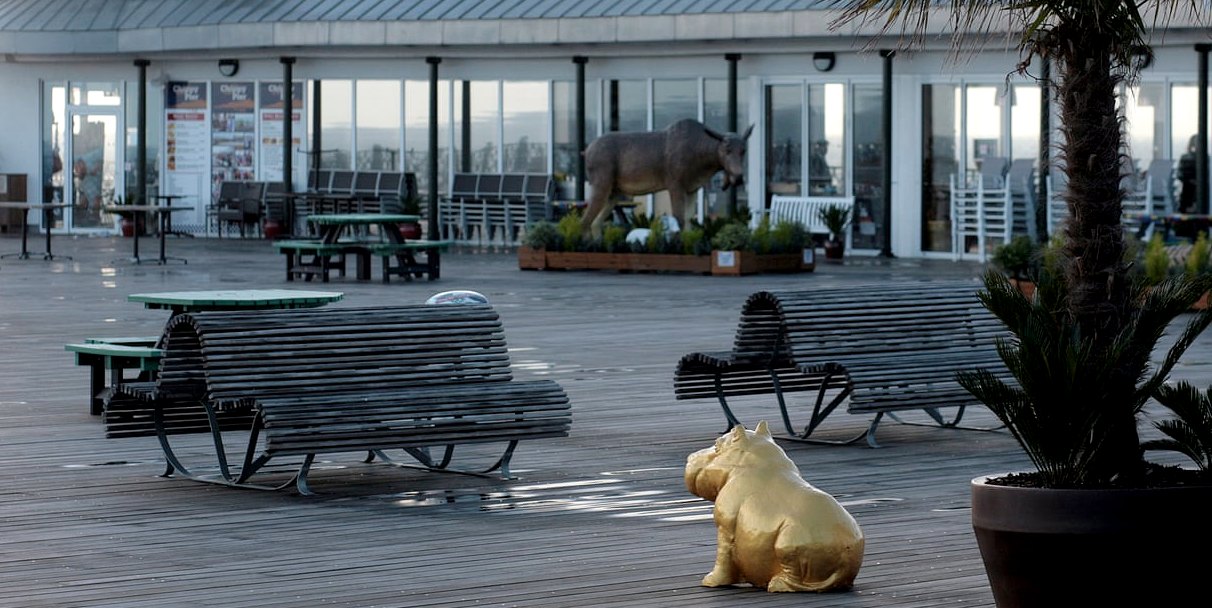 In an interview with BBC Sussex, Chang added: "What we are asking for is transparency. We want to know the plans for the pier. We need to know that the pier is being well cared for and looked after. There's £14m of public money that has been invested."

Gulzar, a hotelier and businessman who also owns Eastbourne pier, hit back, saying there had been arson attacks and thefts on the pier. He said a recent fire in the cafe was a close call.

"Safety is paramount. We have had one or two incidents that have frightened me …had that fire happened early morning or late evening, the whole of that building would have gone up in flames," he said.

He added: "I will make sure this pier will be one of the best, but I will not tolerate any nonsense where people come and use swear words and want everything for free. The most important thing is to get on with this work. I will do everything right. I love Hastings, it's one of the best seafronts, but it should improve."

Since it opened in 1872, Hastings pier has gone from Victorian pleasure park to popular music venue – which saw performances by Pink Floyd, Jimi Hendrix and the Rolling Stones – to crumbling edifice that engineers described as "one good storm away from collapse" in 2009. It was extensively damaged by fire in 2010 and reopened in 2016 after a £14m renovation paid for by the Heritage Lottery Fund. However, a local charity set up to run the pier went bankrupt in November 2017.

FoHP raised around £750,000 in crowdfunding and put in an offer to buy the pier on behalf of the community, but to local fury, administrators sold it to Gulzar in June last year for £60,000, according to Land Registry documents.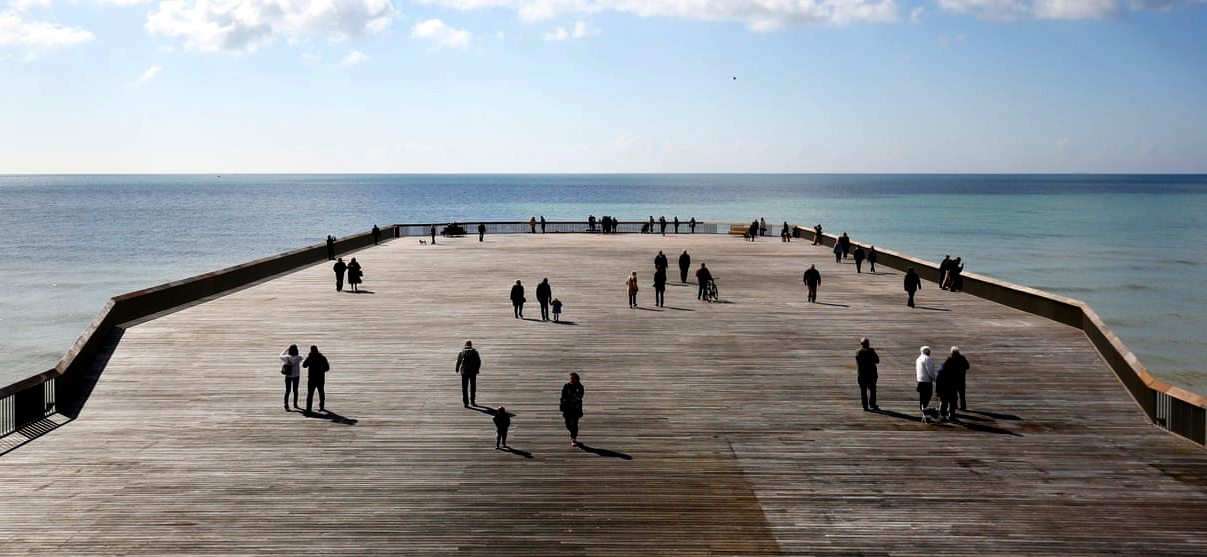 On a wintry day in Hastings, Peter Wheeler, the pier's former chief maintenance engineer, had a face as cloudy as the sky as he watched the wind and waves batter the structure. He and several other pier staff are taking legal action against Gulzar for constructive dismissal.

"At the moment, there is no dedicated team available to work on Hastings pier. We had eyes on it every day, checking it, making sure bolts were tightened and things like that," Wheeler told the Guardian.

He said "malevolent acts" had been taking place on and under the pier. "Someone has been climbing up underneath and unscrewing the sewage pipe caps. We spotted it and replaced them, but two days later the caps were taken again. You'd have to be pretty nimble to climb up the underneath. It's malevolent, not just a jolly jape."

Wheeler insisted the pier needed constant maintenance, but accused Gulzar of closing it unnecessarily. "There's always maintenance to be done, but it doesn't mean you have to shut the pier," he said.

The local MP, Amber Rudd, has expressed concern over the sudden closure, but Peter Chowney, Hastings borough council leader, said the authority had no direct control over Hastings pier.

"It is privately owned, and the owner is entitled to adopt whatever opening hours he wants to," Chowney told the Hastings & St Leonard's Observer, adding that it was "unfortunate that no prior notice was given" and the closure "could have been handled better".

Gulzar's spokesman, Brett McLean, told the Guardian the essential repairs included rewiring and he hoped the pier could be opened by mid-February.

He said an engineering team based at Eastbourne was carrying out regular checks on the structure. At the weekend, pictures of engineers reportedly replacing a guard on one of the pier columns were published on the pier's Facebook page.

McLean added: "The personal attacks on Mr Gulzar are extremely unkind, unnecessary and unwanted, and as such are the shameful creation of a small but vocal minority … I am aware that the administrator's also received an incredible amount of abuse from, presumably, the same group of individuals."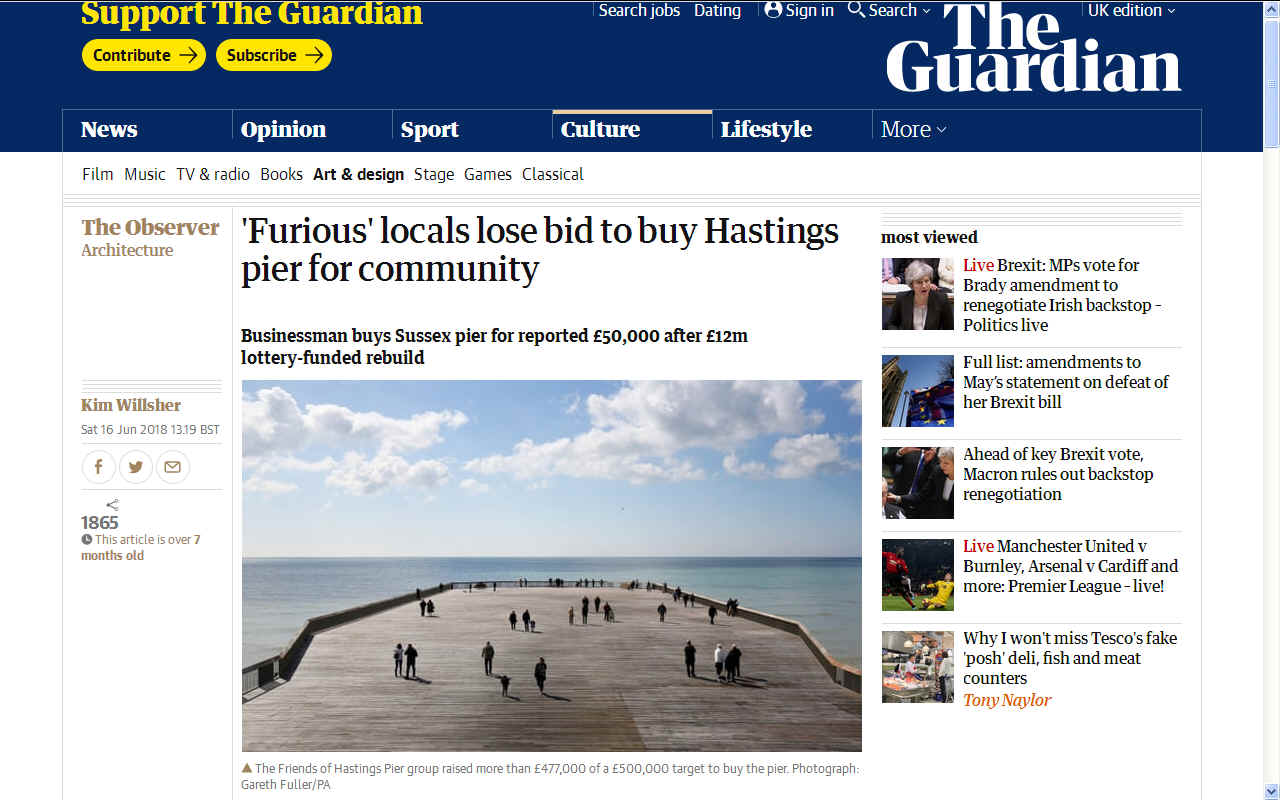 THE GUARDIAN JULY 14 2018 - WALKING ON WATER OR LOST AT SEA

The seaside town of Hastings, which gave its name to one of the most famous battles in British history, is up in arms once again.

This time it is not the marauding French upsetting everyone but the fate of the town's pier, whose future has pitted residents against a flamboyant Indian-born businessman in a bitter struggle that is unlikely to alter the fate of the nation but will certainly go down in local legend.

The war of words continues as campaigners calling themselves the Friends of Hastings Pier demanded a parliamentary inquiry into why the pier was sold to wealthy businessman Sheikh Abid Gulzar. The Friends had crowdfunded nearly £500,000 to buy the pier for the community. The group's arrow-in-the-eye moment came three weeks ago when administrators deciding the pier's future announced they had accepted Gulzar's bid. The decision sparked hostilities between the two sides: meeting face to face for the first time on the pier they had fought over, insults were traded.

Campaigners say Gulzar is either keeping them "in the dark" about his plans or that he hasn't any. Gulzar has fired back, saying the campaigners are "people with nothing better to do than protest".

In its 146-year history, the pier, opened in 1872, has gone from Victorian pleasure park to popular music venue to a state of dilapidation that engineers described as "one good storm away from collapse". It was then extensively damaged by fire.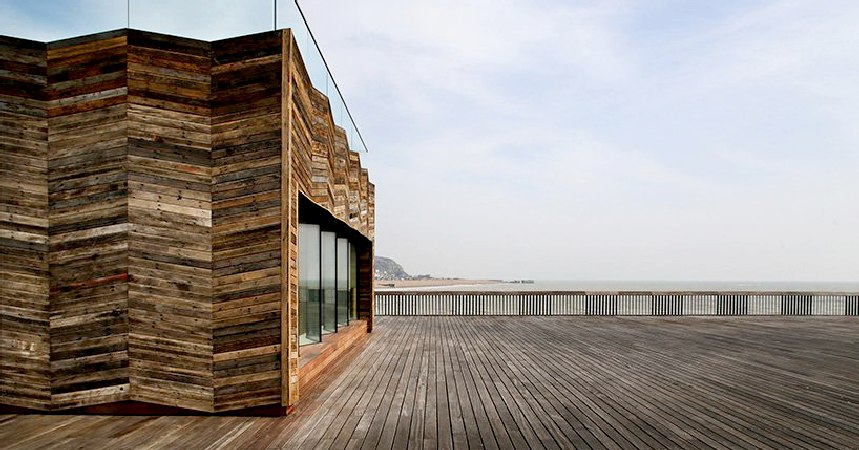 In 2016 it reopened after a £14m renovation funded by the Heritage Lottery Fund and won the Stirling prize for architecture a year later. In November last year, the charity running it went bankrupt. Administrator Smith & Williamson insisted Gulzar, 72, who already owns Eastbourne pier, was the best bet for the future of Hastings pier.

Documents filed with Companies House showed that of the six companies of which Gulzar is sole director, five were listed as "dormant" and none showed an operating profit. Two other companies went into liquidation in January 2017, owing around £1.3m to creditors and more than £280,000 to the taxman. Gulzar set up a new company, Lions Hastings Pier Ltd, a week before he bought Hastings pier.

A banner at the entrance of the pier with the logos of 27 business owners who welcomed Gulzar's takeover was vandalised last week.

James Chang, spokesman for the Friends, said the group was determined but conciliatory, saying it had "extended the hand of friendship" to Gulzar. "There has been a nasty undercurrent to all this and we have tried to stamp that out. We don't condone acts of vandalism and protests like that are not how we function. The pier is a community space," Chang said. "Mr Gulzar has it, the decision has been made and we have to live with it. But there is anger and resentment.

"We want a meaningful engagement with Mr Gulzar which benefits the pier and the community. But we have no idea of his plans. To us, it should be a space to meet, walk dogs, go fishing…", he said, a clear reference to Gulzar banning dogs and fishing from Eastbourne pier. "This has been very divisive for the town."

Campaigners want to know how much Gulzar paid for the pier and why his bid was successful. They have enlisted the help of local MP and former home secretary Amber Rudd to find out. In a letter dated 9 July, an official from the Department for Digital, Culture, Media & Sport claimed that Gulzar had bought the pier for £500,000. A ministry spokeswoman said this figure was "wrong" but refused to give the real figure, saying it was a "private sale".

"It's a transparency issue," Chang said. "Here we have a £14m investment earmarked for local regeneration that has been effectively used as a subsidy for a private business and we have no idea why."

Gulzar, who arrived in Britain in 1965 aged 19 and took British nationality after making his fortune importing and exporting leather, hit back at his critics. "Who are these Friends of Hastings Pier?... I am the friend of Hastings pier and I have put my money where my mouth is."

Asked about his plans for the pier, Gulzar replied: "If you want to know what I'm going to do with Hastings pier you should look 101% at what I have done with Eastbourne pier. I have lifted it from the grave right up. I am going to do the same thing in Hastings. I want to make the pier the pride of Hastings."

The Friends are determined to carry on the fight. The group is refunding donations from the original crowdfunder but has launched another to raise enough to eventually buy back the pier "for the people of Hastings".

"Our principle remains to have the pier in community ownership. We have not relinquished that. We are carrying on campaigning," Chang said.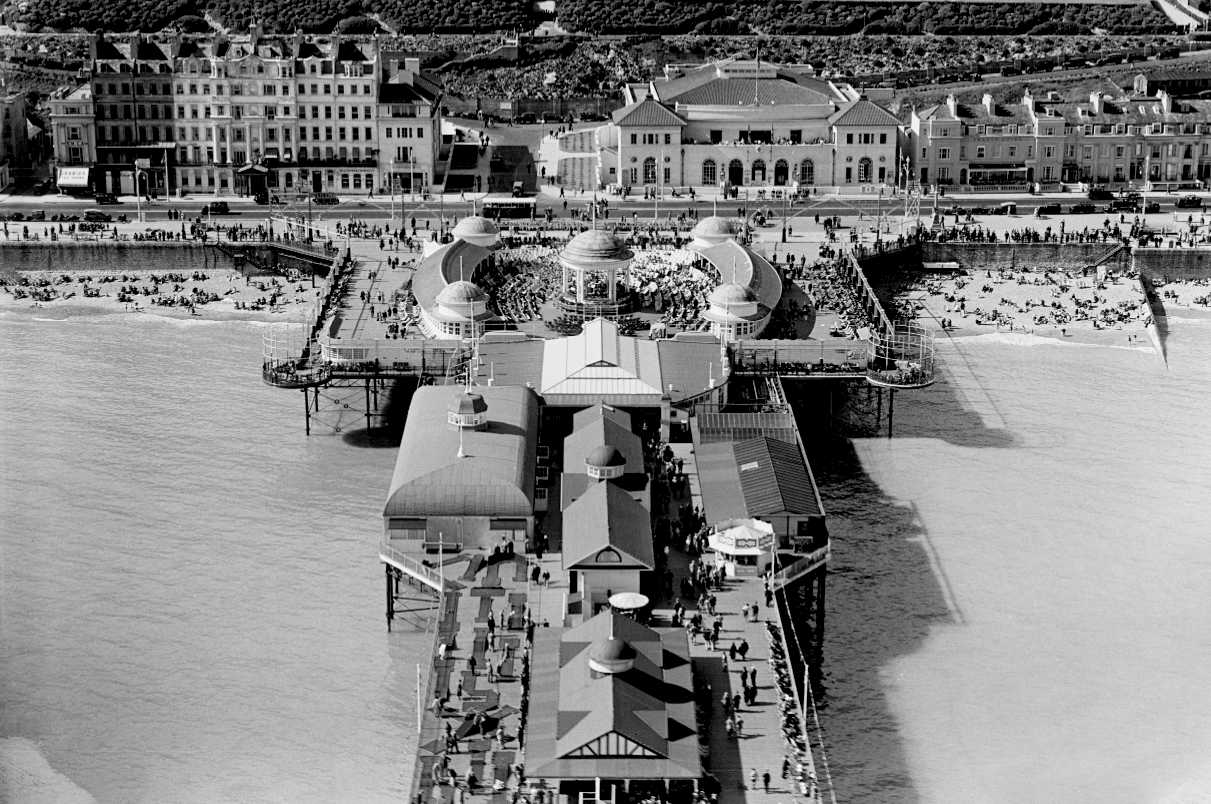 HASTINGS PIER - Is seen in the picture above in fully operation condition with crowds of people taking in the sea air and wonderful coastal views. The restoration is nothing like this, but at least the town can say that there is still a pier on the original pile footprint.
THE GUARDIAN JUNE 16 2018 - FURIOUS LOCALS LOSE BID TO BUY PIER FOR COMMUNITY
Businessman buys Sussex pier for reported £50,000 after £12m lottery-funded rebuild.

Campaigners fighting to save Hastings pier for the community are "devastated and furious" over its sale to a businessman for a fraction of what it cost to rebuild.

The Eastbourne hotelier Sheikh Abid Gulzar was reported to have paid £50,000 for the pier, which was rebuilt with £12.4m of lottery money but went into administration last November.

Friends of Hastings Pier had raised more than £477,000 of a £500,000 target to buy the pier and keep it open to the public for free. A company was willing to set up a joint venture with FOHP to secure the future of the structure.

After news of the sale to Gulzar emerged late on Friday night, angry locals gathered on the pier to offer to buy it off him for £65,000. He refused the offer.

"We are devastated but we are also furious," James Chang, a spokesman for FOHP, said. "Why would the administrators mess us about leading us to believe we have time and the chance to buy the pier if we haven't.

"Everyone is very upset. We now have a lot of questions about how this was handled."

In a statement explaining its decision, the administrator Adam Stephens said its main concern had been to "find a viable buyer for this important heritage asset".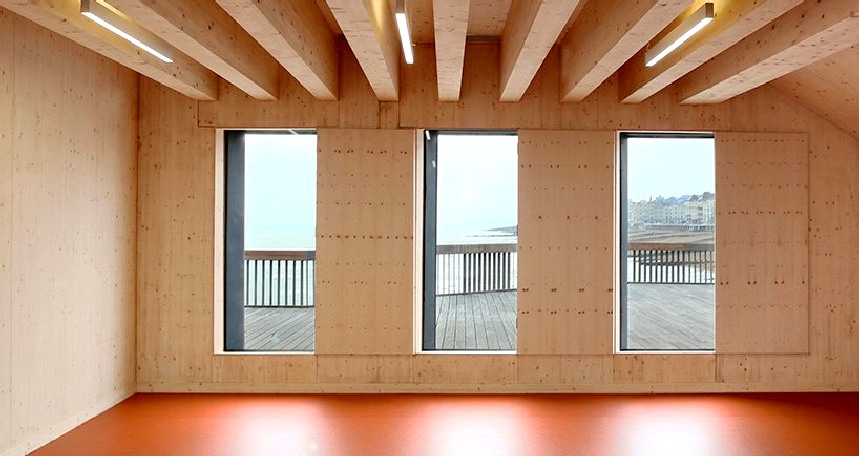 During an impromptu protest on Wednesday at what residents call the "people's pier", Jess Steele, a leading FOHP campaigner, said there was a clear alternative to private ownership.

She said the group had found a commercial partner willing to enter into a joint venture to secure the future of the grade II-listed pier, which won an architectural award last year.

Gulzar, 73, nicknamed "Goldfinger" for his love of the colour, upset residents in neighbouring Eastbourne after he painted part of the pier, which he also owns, gold without planning permission.

He has banned dogs, cycles and fishing from the pier.

FOHP has said the Hastings pier should belong to the community and needs to break even, not make a profit.

Gulzar said he aimed to turn the pier into a "world class attraction and, more than anything, to make it profitable".

He added: "I want to get a top restaurant on the pier, but we have to see about planning permission. There will be other plans to reveal in the near future which will also help business." By Kim Willshire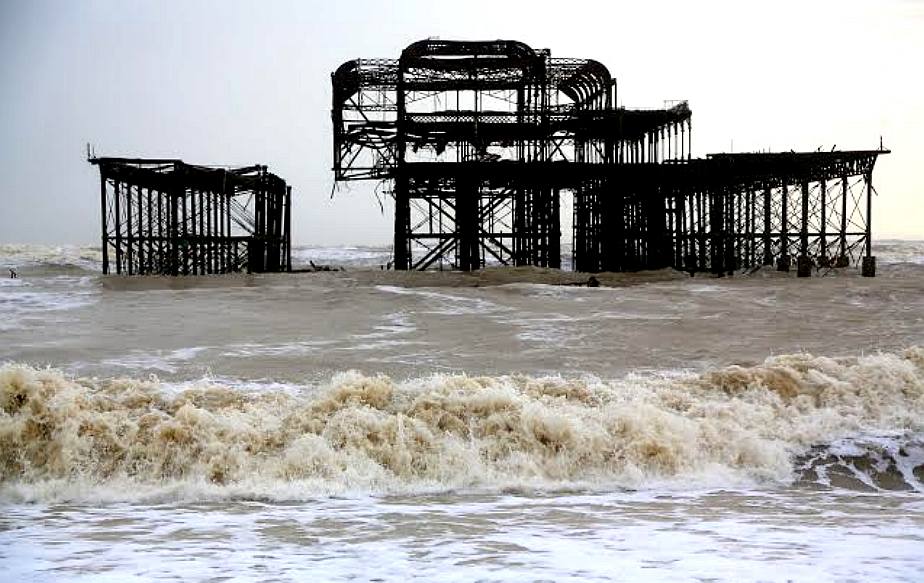 BRIGHTON WEST PIER - The West Pier was a magnificent pier in Brighton, England. As with Eastbourne's pier, it was designed by Eugenius Birch, opening in 1866 and closing in 1975. The pier was the first to be Grade I listed in Britain but became increasingly derelict after closure. Listing is therefore no security, but almost a death sentence in some circumstances due to the increase in costs in planning terms. We believe that planning fees should be waived concerning major heritage assets, since councils are duty bound to help conserve our heritage, but frequently become the fly in the ointment. Planning officials have never been out in the real commercial world, so do not appreciate that entertainment halls have to be financially viable. Planning applications add significantly to the cost of pier projects - to the point where it may not be viable to throw good money after bad.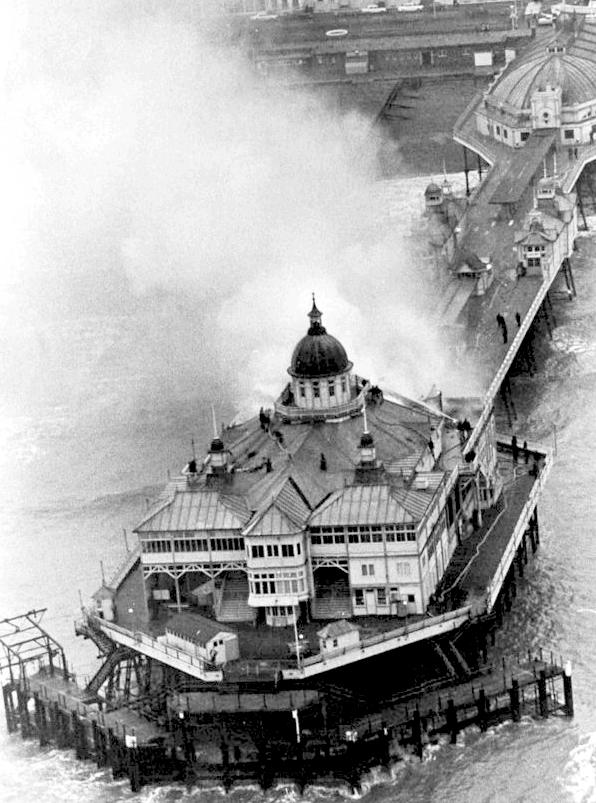 EASTBOURNE PIER 1970 - Is seen in the picture above on fire at the southern end in 1970. This is an example of a heritage asset that could be put to better use to pull a community together. With a track record of fires, any new owner will have to be extra vigilant to do their utmost to ward off potential arson attacks. Security will thus play a major part in forward planning.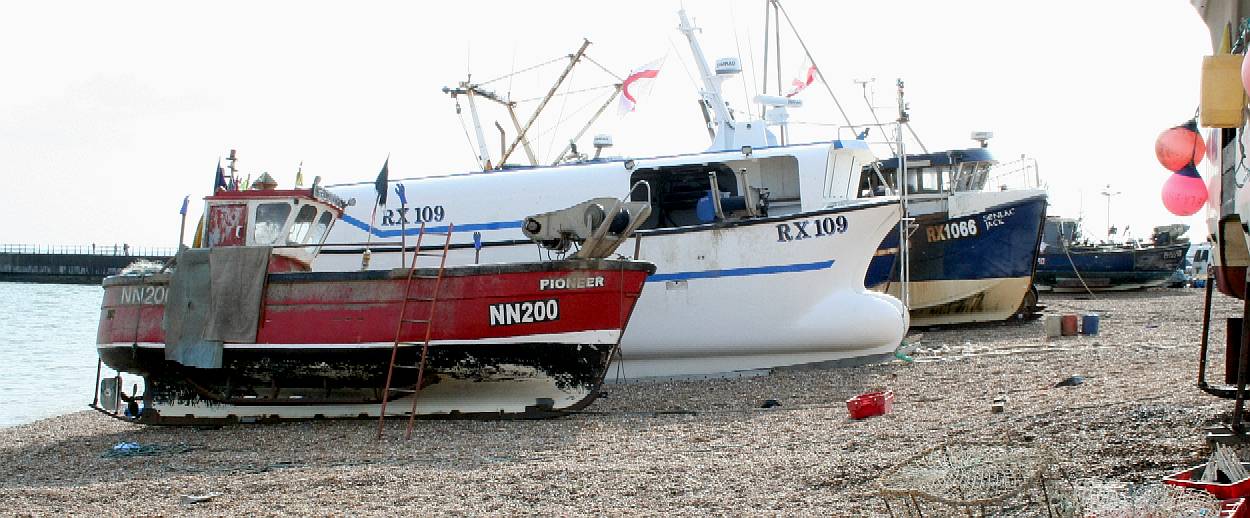 WORLD RECORD FISHING FLEET - A little known fact is that Hastings holds this world record for being the biggest beach launched fleet of boats. The beach at Hastings has been used for fishing for over a thousand years. The shingle beach is called the Stade. The name dates from before the 1066 battle of Hastings and means " landing place ". The Stade was originally a small area between today's boating lake and coach park, but the building of the 1887 groyne at Rock-a-Nore and the 1896 harbour stopped shingle moving east along the coast. The result was that the Stade then steadily grew out to sea, providing new room for the fishing fleet and many amenities.
LINKS & REFERENCE
https://www.designboom.com/architecture/riba-stirling-prize-2017-winner-hastings-pier-drmm-architects-10-31-2017/
https://www.architectsjournal.co.uk/news/dismayed-drmm-breaks-silence-as-row-escalates-over-hastings-pier-closure/10038715.article
https://www.theguardian.com/uk-news/2018/jul/14/hastings-pier-local-protest-abid-gulzar
https://www.theguardian.com/uk-news/2019/jan/06/the-battle-of-hastings-pier-heats-up-as-owner-shuts-doors