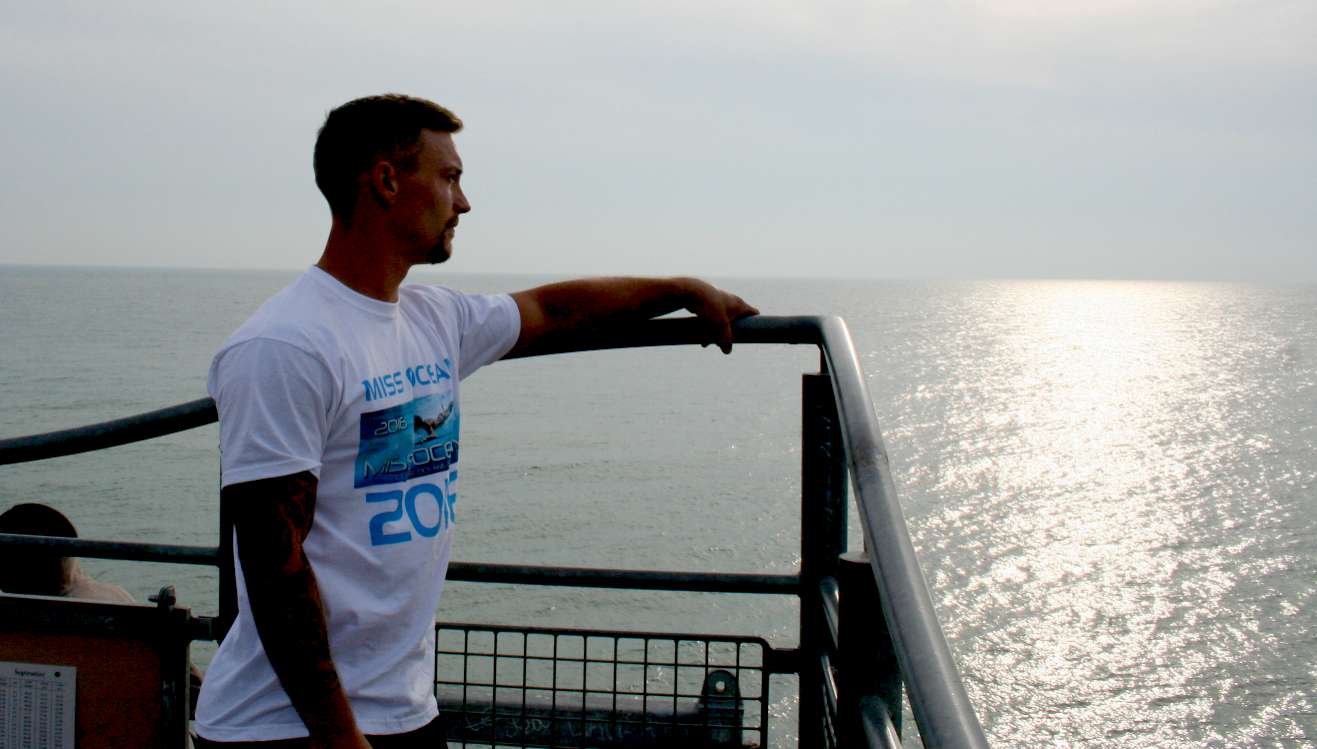 WHAT FUTURE OUR OCEANS? - Improving the effectiveness of SeaVax™ to make it logistically viable is one of our priority development aims. The objective of this proposal is to collaborate with other technologists with expertise in specific areas to help us develop our ocean cleaning machines into an economic tool for the long-term prosperity of the immediate target geographical region. We hope that local success will spread as part of a global sustainability drive for a truly international circular economy.
BRIEF DESCRIPTION OF SEAVAX
The SeaVax concept is a vessel that operates on solar and wind power, hence is a green or zero carbon vessel that should not contribute to climate change except in the build stages. This platform may be developed for various tasks as an ocean workhorse. Some of the most popular uses might include:
1. Plastic waste patrols
3. As a fishing boat for harvesting jellyfish blooms, herring and krill
Each of these uses would require suitable modifications to the work heads and holding tanks fitted to the SeaVax. But this work is outside the scope of the present call (BG7), where the prototype work platform must precede any adaptation.
The scale of construction that is proposed for this present call is designed to fit the budget set by the EU, rather than the problem for which a larger vessel is required. For this BG7 work module we are looking at plastic ocean cleanups, with one eye on future adaptations for other marine uses.
The SeaVax™ prototype will be fitted with basic crew quarters for the purpose of monitoring the autonomous performance of the boat, so saving the cost of developing monitoring and control software from a remote base, although this component should be a plug-in patch as and when funding allows. Hence, the base code should be fleet and drone compatible.
The aim is that SeaVax™ may be operated as a drone without any crew and so directed to specific locations where plastic pollution is thought to be more prevalent or problematic.
Ultimately (subject to suitable development) the vessel may operate without a crew autonomously in terms of energy and navigation. SeaVax would follow a course of waypoints that she is instructed to complete on autopilot, with suitable course updates in terms of green lanes from a land base via satellite, and collision avoidance routines to seek to prevent problems while at sea in any unmanned mode.
We do not propose operating the vessel without a crew on board during these trials. The crew would be onboard to monitor the performance of the SeaVax while it in the developmental stages and is proving itself.
OUTLINE OF SEAVAX CONTRIBUTION IN RELATION TO THIS HORIZON CALL
WORK PACKAGES IN MAN MONTHS - ESTIMATES:
There are five specific deliverables that are reflected (divided) into 12 month packages as per the links below. Note that the project is 36 months in duration, but begins in 2017 and ends in 2021, so spans five years.
Project management/liaison between the Cleaner Oceans Club and other consortium members is shown below as a deliverable, as this function absorbs 36 man/months (MM) running in tandem with the specific work packages that we would aim to deliver.
Overheads are worked out as 25.00 %* of the project including contingency.
| | | | | |
| --- | --- | --- | --- | --- |
| Years | Description | Man Months | Duration | Cost % |
| . | . | . | . | . |
| | MARKET USER NEEDS ANALYSIS | 3 | 3 | 5 |
| . | . | . | . | . |
| | DESIGN TO MEET NEEDS | 9 | 9 | 15 |
| . | . | . | . | . |
| | BUILD & LAUNCH SEAVAX PROTOTYPE | 39 | 14 | 30 |
| . | . | . | . | . |
| | TEST OCEAN TRIALS VALIDATION | 28 | 5 | 7 |
| . | . | . | . | . |
| | EXPLOITATION WRITTEN EVALUATION & EVENTS | 9 | 5 | 3 |
| . | . | . | . | . |
| | PROJECT MANAGEMENT UK | 36 | 36 | 3 |
| . | . | . | . | . |
| . | . | . | . | . |
| . | TOTALS | 124 | 72 | 60 + O |
| . | . | . | . | . |
SeaVax could add value to a number of political agendas now more generally termed "Blue Growth," including keeping beaches clean, protecting marine life and improving the quality of seawater to help revitalize dwindling fish stocks. The objective of such activities is aimed at securing food for humans as world population increases putting a strain on available land for housing and agriculture, with knock on effects for climate change, that is forecast to push food production offshore into the oceans.
Other duties that the SeaVax platform may be applied to include clearing up oil spills and for use as a robotic fishing vessel, among other uses, to cope with jellyfish swarms (blooms). These aspects of the platform cannot be examined in this present budget, but a modular design allows for follow-on adaptation.
SEAVAX - Holds out hope for an ocean cleanup solution, with the possibility of assisting regeneration of marine ecosystems if implemented at a suitable scale.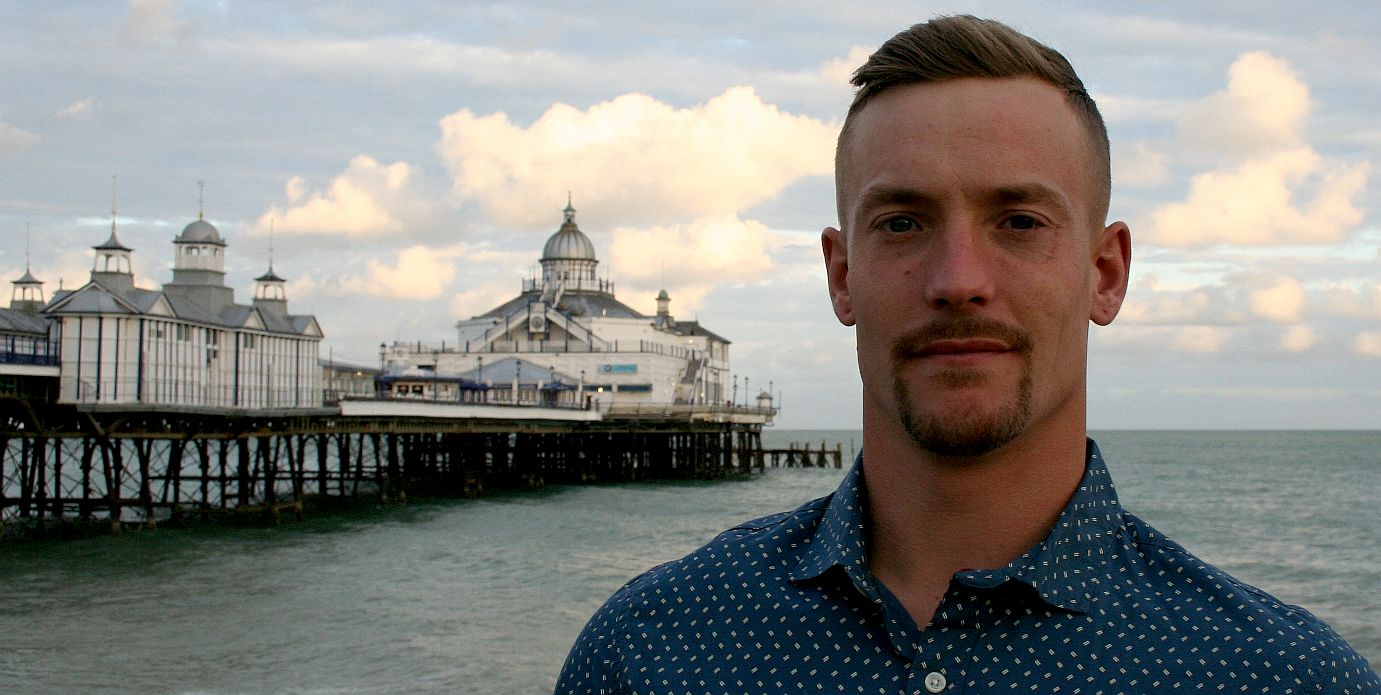 TOURISM & LEISURE - Terry believes that clean bathing water and pollution free beaches set the scene for increased leisure activities for coastal towns and resorts. A circular economy depends on sustainable practices based on green technology to enhance blue growth. Skimming coastal waters for plastic articles and filtering for macro particles uses energy. A solar powered vessel will not add to climate change, where a diesel powered work boat will. A compromise is necessary, where short term cleaning using conventional boats might be acceptable - with renewable energy taking over when it is suitably developed.
2017 MARKET NEEDS - In respect of the above, the Cleaner Oceans Club offers to tailor a SeaVax design (2017) to come within the budget limitations. This includes costing a design that would provide as much of an ocean trial as is possible given funding restrictions - by way of a user needs analysis.
2018 DESIGN - As relates to the budget, to adapt the SeaVax concept so that a prototype demonstrator can be made that is suitable for sea trials given that a full-size vessel is well outside the financial scope of the present call. The objective of the design primarily being to deal with ocean plastics, but by adopting a modular approach, building in sufficient adaptability to further developed the concept to harvest biological organisms, given the the priority task is to avoid fish, etc. The issues of concern to the EU being identified below and by the writers of the call at the 'SPECIFIC CHALLENGE' section as highlighted in green color in the extract below:
"Debris, chemical and microbial pollution and algae jellyfish blooms are huge and increasing problems in the oceans, seas and coasts. For plastics alone, economic and ecological cost is considerable when including beach clean-ups, tourism losses, and damages to the fishing and aquaculture industries. In spite of strong legislation such as EU directives, sea and coastal pollution remains high, and prevention and innovative coast and sea clean-up schemes remain a challenge. Many solutions are available to tackle these sources of pollution, including recycling, waste water treatment, teams of collectors, and specific equipment such as skimmer boats, beach cleaning machines or algae harvesting devices. However, there is a pressing need to develop powerful innovative methods and processes to clean coasts and oceans and to restore the ecosystems to a healthy and clean state. The foremost challenge is not only to remove litter and pollution, but to transform the collected waste into a resource stream in line with the concept of the circular economy."
2019 CONSTRUCTION - As partners to the consortium aiming to tackle several areas in the above passage, as our third stage (2019), we would construct a SeaVax vessel in a cost effective manner, that includes a low-cost combined jig & launcher. The SeaVax will be equipped with ocean sensors, satellite comms and autonomous navigation capability such that target pollution might be identified and said information relayed to the appropriate consortium partner to verify the findings and compare with readings taken by satellite sensors such that SeaVax may become a more effective ocean cleaning tool.
2020 TRIALS - Once constructed and launched on the south coast of England, sea keeping or shakedown trials will take place locally in the English Channel, followed by trials within the geographical boundaries of the Mediterranean Sea (2020). This will give our partners a means to determine what quantities might be harvested by the SeaVax when steered into highly polluted waters as compared to leaving SeaVax to find plastic waste for itself. By the same token SeaVax could be a means to refine existing satellite sensors and put them to work helping the EU member states meet their clean water objectives.
SeaVax does this by filtering water at and just below the surface of the sea, down to a depth of 3 meters - if that is where the plastic has collected. The vessel determines what height to set the collector heads from onboard measurements that satellites may have difficulty reading remotely.
2021 EXPLOITATION - Once data has been collected and analyzed the Cleaner Ocean Foundation and consortium members will be in a position to confirm (2021) what size of fleet operations might be needed to restore Mediterranean ecosystems to a healthy and clean state. In addition, the likely cost of such operations might be better estimated from the purely theoretical situation that we find ourselves in at present.
SeaVax will be available to give demonstrations to potentially interested nations and would be available to the European Parliament in Brussels by way of presentations and also for viewing of the vessel if moored in the port of Antwerp if that is an option.
Free licenses to build such craft will be offered to boat builders with appropriate levels of technical support in line with the requirements of potential end users.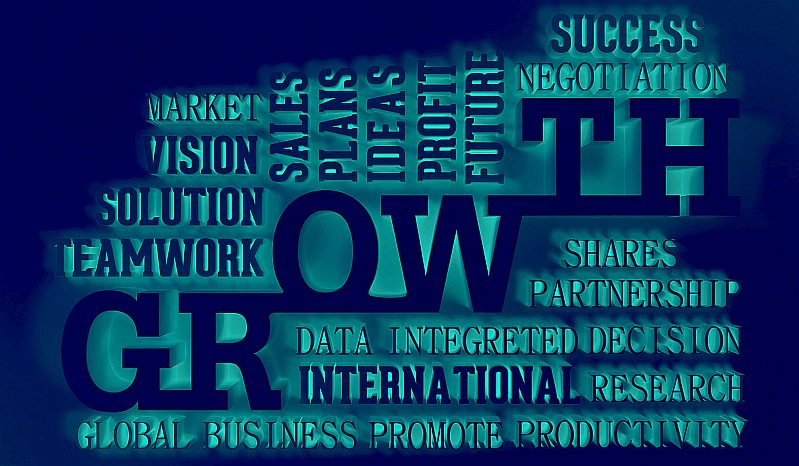 OTHER CONSIDERATIONS - Being that SeaVax™ is powered by the sun and wind turbine generators she could be a platform able to pave the way for zero carbon cleanup vessels of the future. This is part of the call where the solutions the EU are seeking need to be climate friendly.

In that SeaVax needs to operate efficiently to be as cost effective as it might, the vessel is a candidate to test out computer calculated optimal shipping routes (green lanes) during any cleanup campaign at sea, with respect to maximizing the available energy from nature - that equates to minimizing the fuel consumed by conventionally powered vessels. This enhancement is to take account of ship safety in storm conditions and extreme ocean currents, by way of incorporation in the vessels navigation system.

ECOSYSTEM RESTORATION - It is hoped that SeaVax in a fully developed state will provide a cost-effective and scientifically sound method, in combination with other sustainable good practices, to help restore marine ecosystems to a healthier and cleaner state.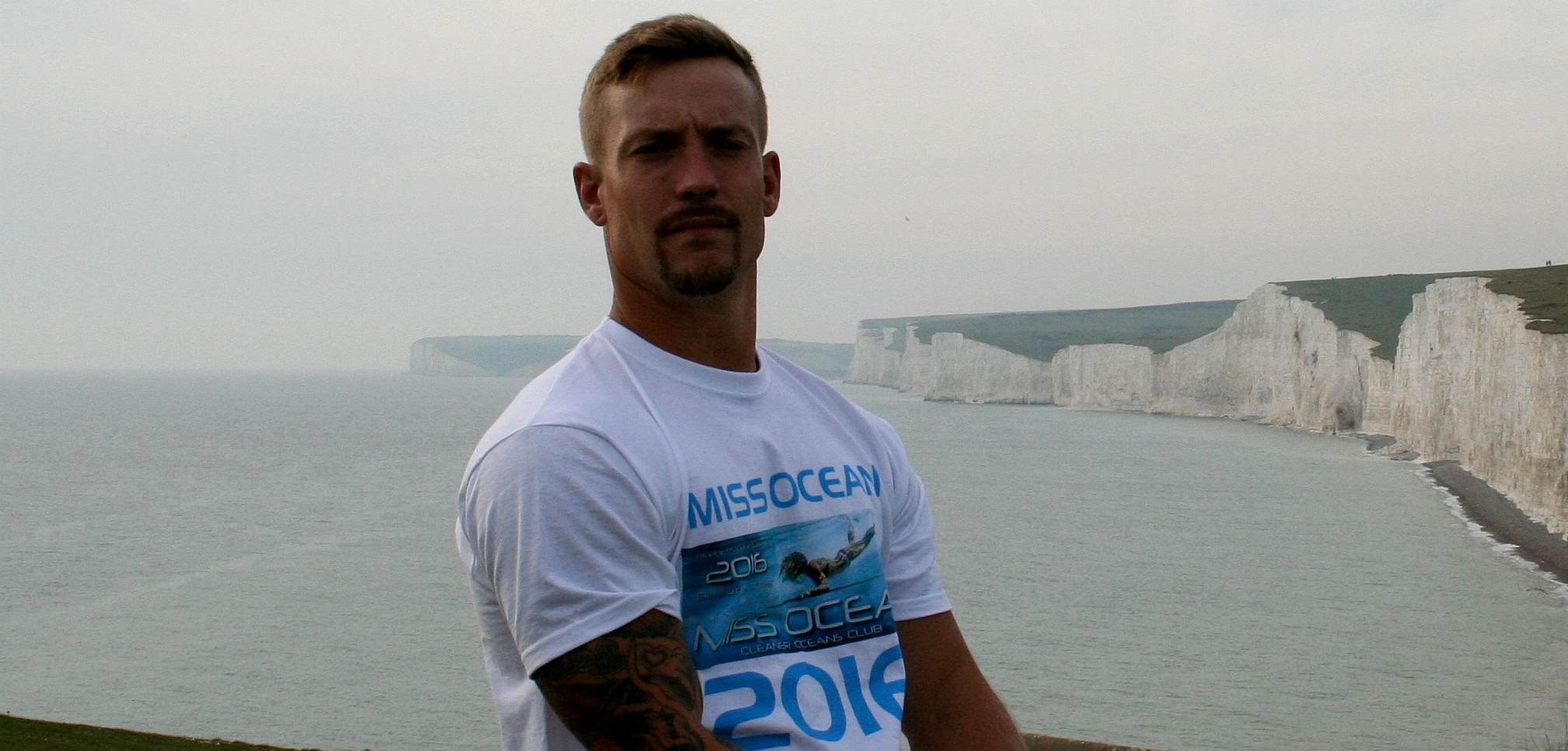 CONSERVING NATURAL BEAUTY - Our part in any application for EU funding will tailor the areas of SeaVax development that will benefit our partners and fulfill the objectives of the relevant calls - where we are essentially builders of robotic workboats more than willing to adapt to change in an ever changing world if that adaptation advances a social cause.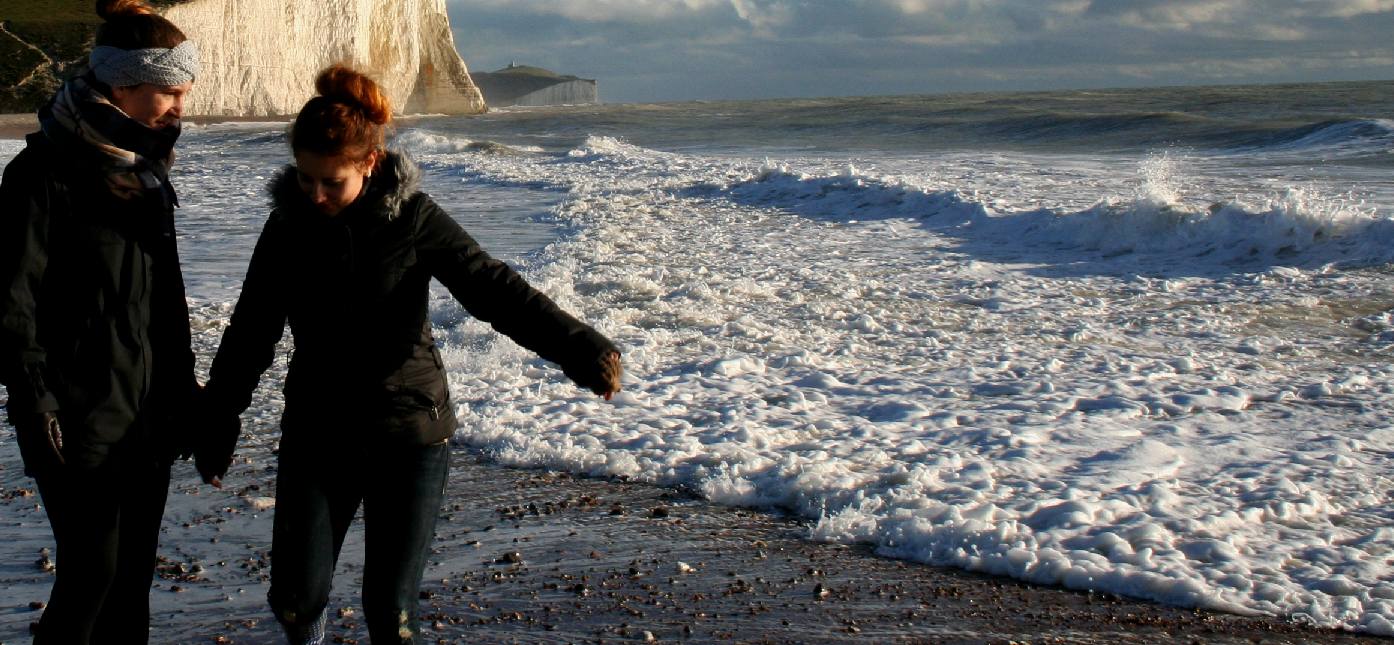 THE CLEANING OCEANS - The world is constantly changing and we must evolve to meet the challenges that threaten sustainable management of our natural resources. We take it for granted that we can enjoy a walk along the seafront, and food on our plates. Mother earth has been acting like a sponge to our throw away society, but for how much longer can that continue, before the consequences take hold.
PHASE III - SEAVAX PROJECT 2017 - 2021 (blue green growth call estimates)
OPERATION

.

MATERIALS

.

.

PARTS

LABOUR

..

..

.

.

.

.

.

.

Satellite protocols

.

.

.

.

.

4800

Sea/RiverVax scaling

.

.

.

.

.

4800

AmphiMax design scaling

.

.

.

.

1200

Suppliers partnering

.

Aluminium,composites

.

.

2000

Components sourcing

Batts,PV,Wind

.

.

.

1000

Machinery int design

.

.

.

.

.

10000

Robotics int design

.

.

.

.

.

15000

Motors/pumps specs

.

Motors and pumps

.

.

.

4000

Energy management

.

Micro controllers + actuators

.

.

5000

Robotics command/ctrl

Soft/hardware

.

.

125000

150000

Robotics machinery

.

Actuators/sensors

.

.

110000

40000

Scaled hull stressing

.

.

.

.

.

25000

Lifting plant virtual yard

Crane, AmphiMax

.

.

140000

30000

Batteries/circuits

.

Lithium cells, cables

.

35000

10000

Solar autonomy

.

PV panels/aluminium

.

30000

10000

Wind autonomy

.

Wind turbines

.

.

30000

20000

Hydraulics design

.

Boat & launch systems

.

8000

10000

Electrical circuit design

Safety

.

.

10000

15000

Navigation interfaces

.

Autopilot/autonomy

.

.

25000

9000

Controls

.

Boat manual override

12000

7000

Robotics autonomy

.

Hardware security

.

.

30000

70000

Test robotics

.

.

.

.

.

4000

Satellite comms

.

.

.

.

4000

4000

Test satellite comms

.

Marine broadband

.

.

5000

2000

SeaVax sequence revisions

.

.

.

.

500

Launch SE England

.

.

.

.

3000

400

Shakedown trials

.

.

.

.

2200

800

Transport to Med

.

.

.

.

1800

1200

Mediterranean trials

.

.

.

.

15000

5000

Cargo delivery Spain

.

.

.

.

.

5000

Transport to Antwerp

.

.

.

.

1800

1200

Presentations

.

.

.

.

7000

5000

.

.

.

.

.

.

.

.

TOTAL incl overheads GBP

£ 1,281,240.00

.

SUBTOTALS

594800

472900

.

.

.

.

.

.

.

.

TOTAL incl overheads Euros

€ 1,499,050.80

.

£ 1,067,700

.

.

.

.

.

.

.

.

.

.

TOTAL incl overheads USD

$ 1,873,813.50

.

.

.

.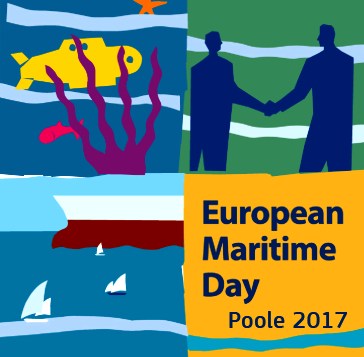 LINKS & REFERENCE
https://