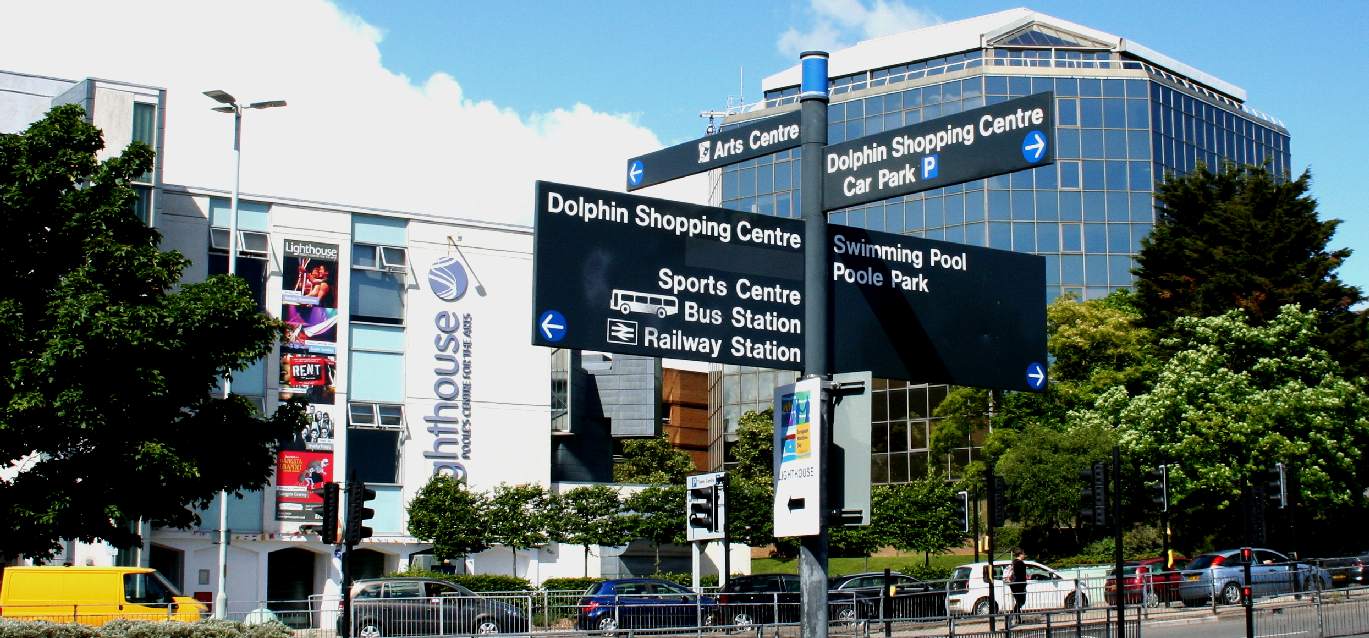 THE LIGHTHOUSE - Not a converted or extended lighthouse as you might imagine from the name, but a modern theatre that is able to host events where a stage is needed for speakers, but with limited exhibition space. Copyright © photograph 19 May 2017 Cleaner Oceans Foundation.
OCEAN LITERACY & BLUE GROWTH - One of the recurring themes of this years EMD was 'Ocean Literacy.' The fact is, and it is a recognised problem, that most people on the planet are not aware of today's marine issues, save for the occasional shock news report such as that recently reported about Henderson Island, that is soon forgotten.
Blue Growth is a tagline that has now caught on and an agenda that is being pushed in Europe as a world lead, though Australia is also hot on the trail with their Blue Economy challenge.
One of the problems stopping real progress is that innovation comes from SMEs and that they are strapped for cash, where the giant food stakeholders appear not to be engaging, but taking onboard the ideas of the SMEs once the SMEs have sunk without trace.
Our representative reported on the event, telling of the congestion in Poole that slows transport down to a crawl that London drivers would curse at and even the blue rinse brigades in Brighton and Eastbourne would have a few cross words to say. That, coupled with delays on the A and M27, and a sudden spot downpour brought nervous drivers to a standstill. How would they cope in a storm at sea!

DAILY ECHO 19 MAY 2017

THE first day of the European Maritime Day conference took place yesterday with around 1,000 delegates drawn to the Lighthouse.

One of the largest maritime events in Europe, the prestigious two-day conference continues today to address the EU's Integrated Maritime Policy promoting economic growth, skills, technological innovation, environmental concerns and sustainability across Europe.

Opening the day was the Rt Hon John Hayes CBE - minister for shipping of the UK. It is the first time the event has been held in the UK.

Leader of Borough of Poole, councillor Janet Walton said: "Over the last 10 years, European Maritime Day has tackled various key themes such as maritime policy, innovation, sustainable growth and investment. It seems fitting that with a changing political landscape, environmental challenges and budgetary pressures, this year's theme is 'The Future of our Seas'."

There were also speeches from Karmenu Vella, European Commissioner for environment, maritime affairs and fisheries and campaign director Barbara Jackson (also CEO of Race For the Baltic).

It has formed part of the Poole Maritime Festival which continues into this weekend.

The History of Poole Maritime in 30 Minutes Flat Show will be performed at various locations until Sunday containing Vikings, pirates, and the D-Day landings.

Tomorrow Valise Noise Storytelling Theatre present CARGO - an outdoor performance bringing The Great Quay to life.

From today until Sunday the Poole Harbour Boat Show, organised by Poole Harbour Commissioners in association with Sunseeker, promises to be even bigger than previous years, featuring more than 200 exhibitors showcasing sail and motorboats of all sizes.

This year's Seven Seas Festival features live entertainment and the Poole Harbour Big Wheel at Harbourside Park until Sunday.

And new to this year is the Taste of the South event, organised by Route PR. Based at Poole Park the event promises food, produce stalls, cookery demonstrations as well as maritime-themed children's activities.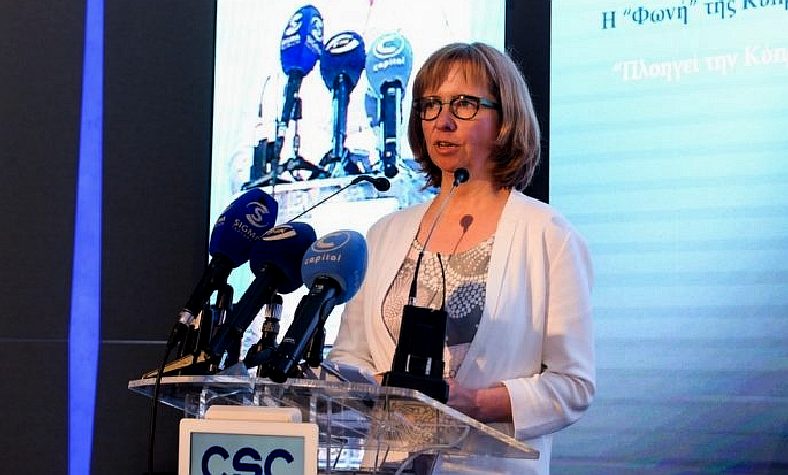 BUSINESS MAIL, CYPRUS - MAY 29 2017 - EUROPEAN MARITIME DAY: SHIPPING - "European Maritime Day" is celebrated annually throughout the European Union on 20 May. The aim of the European Maritime Day is to highlight the importance of Shipping to the Economy of EU Member-States, as well as to raise public awareness of Shipping's key role in the protection of the marine environment.

In this respect, the Cyprus Shipping Chamber decided to organise its Annual General Meeting on 19 May, in conjunction with the celebrations of the 10th European Maritime Day. Within the framework of its efforts to further promote European Maritime Day, the Shipping Chamber invited the Maritime Director of the Directorate General for Mobility and Transport of the European Commission (DG MOVE), Ms. Magda Kopczynska at the General Meeting, who stressed the importance given to Maritime Policy matters by the European Commission.

As the trade association of the Shipping Industry in Cyprus and participating once again in the celebrations of "EU Maritime Day", the Shipping Chamber, will also organise a Blood Donation drive amongst the personnel of its Shipping Member-Companies on Wednesday, 24 May 2017, at the Ygia Polyclinic in Limassol, projecting in this way a part of the multifaceted social welfare work the Shipping Industry carries out for decades.

It is important to note that, from similar Blood Donation drives organised by the Shipping Chamber, as well as its Member-Companies in the last 25 years, more than 2000 blood units have been collected. For this commendable social service, the Cyprus Shipping Chamber has been honoured by the Blood Coordinating Committee of the Limassol District.

CREATION - The European Maritime Day (EMD) was officially created on 20 May 2008 where the President of the European Parliament Hans-Gert Pöttering, Council President Janez Janša, and Commission President José Manuel Barroso signed a Joint Tripartite Declaration establishing it.
SEATRADE MARITIME NEWS 18 MAY 2017 - EMD PROTEST
UK maritime union RMT staged a protest over seafarer employment practices outside the 10th European Maritime Day conference taking place in Poole today.

As part of its Save Our Seafarers 2020 campaign designed to protect UK seafarer jobs, RMT is highlighting a number of perceived injustices. It claims that 56% of the 500,000-plus seafarers who work in European waters "are non-EU nationals on poverty pay", while of the 87,000 Ratings jobs in the UK shipping industry only 10% are held by UK seafarers.

Particular target of the protest was a local ferry company alleged to be practising low-cost crewing by employing non-EU seafarers. while other recent instances of substandard Indian-flagged and –crewed vessels found operating in the North Sea have added to RMT's concerns.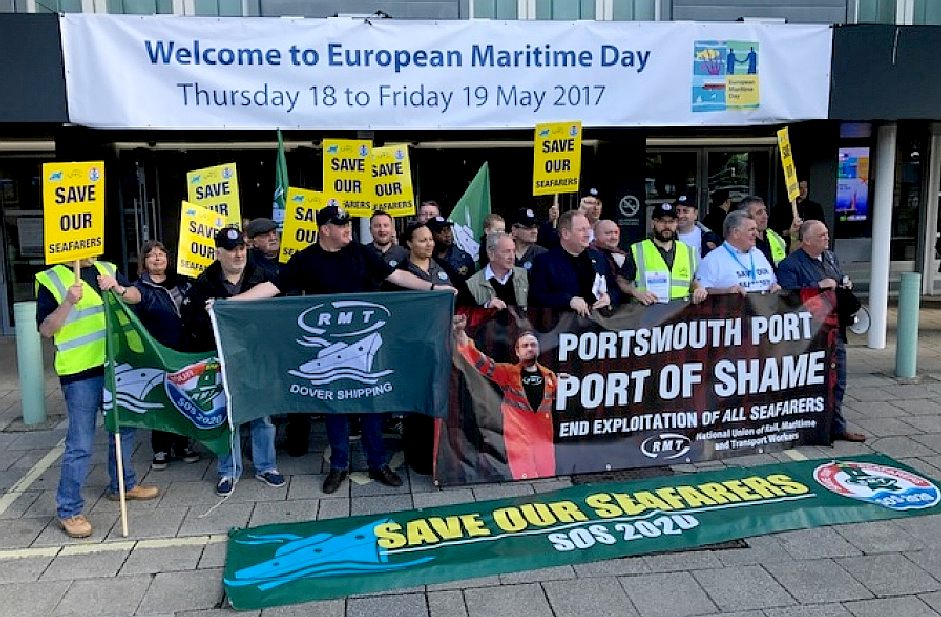 The union's argument runs that vessels operating almost exclusively in UK waters or on the UK continental shelf should be subject to the same employment conditions – including a national minimum wage level - as UK land-based industries in the interests of fair competition.

Furthermore, the number of UK Ratings has fallen by 25% since 2011, RMT claims. With some 3,000 more UK Ratings set to retire by 2020, if training and employment have not increased by then the country will find itself exposed to "negative economic, social and security effects of a maritime skills deficit."

RMT's national secretary Steve Todd stated: "Our objective is simple – a guaranteed future for the UK shipping industry based on the development of a skilled and expanded domestic workforce that will secure the economy of areas like Poole well into the future."

Separately, officers' union Nautilus International is lobbying UK political parties ahead of next month's general election to commit to supporting British shipping and the employment and training of British seafarers, in order to protect the jobs and livelihoods of the country's 23,000 seafarers.

Specifically, Nautilus says it is vital that the next government takes urgent action to implement the recommendations of the Maritime Growth Study (Mountevans Report) and to adopt the SMarT Plus proposals for improved seafarer training support. By Bob Jaques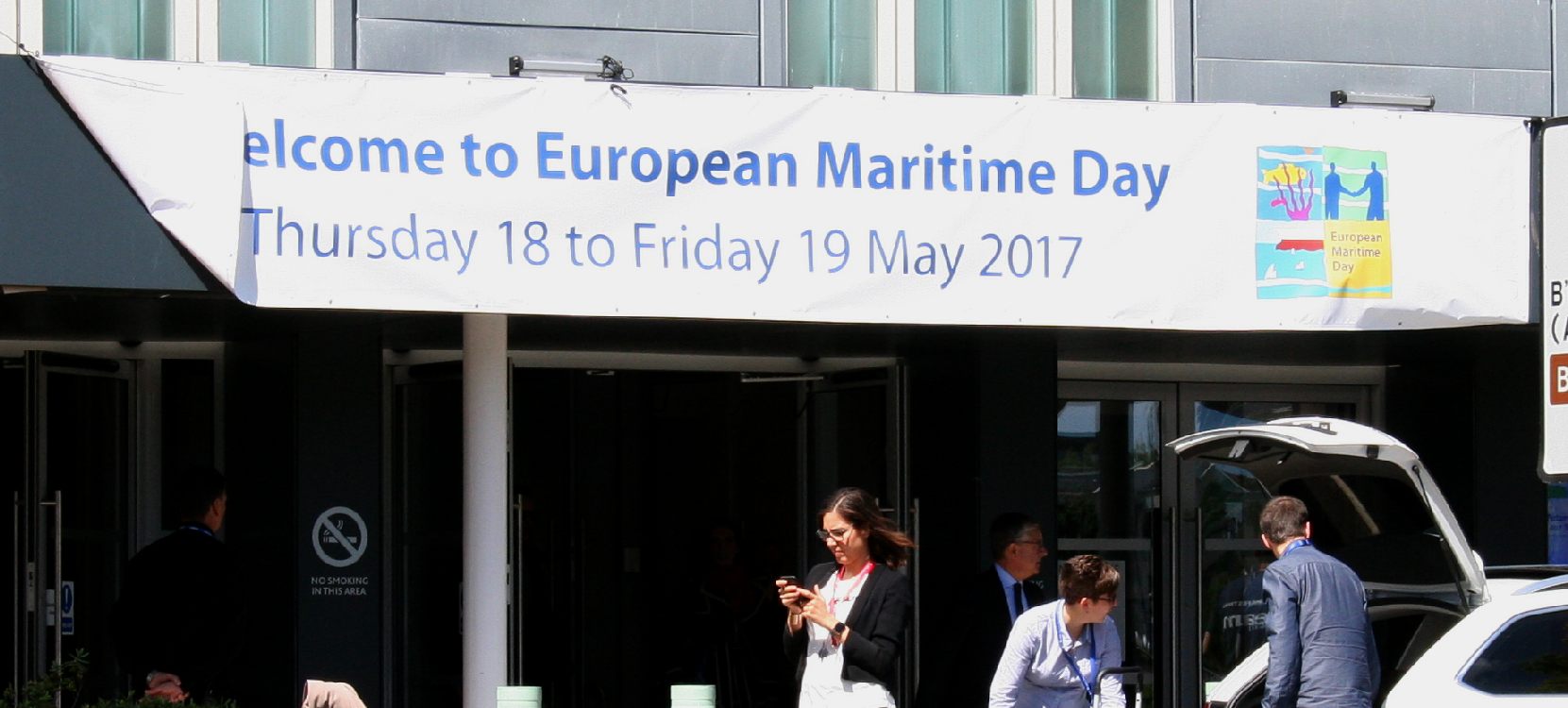 WELCOME - This is the entrance to the performing arts centre in Poole. This is where the seafarers protest was staged the day before this picture was taken. Copyright © photograph 19 May 2017 Cleaner Oceans Foundation.
THE FUTURE OF OUR SEAS
Maritime Day is celebrated on the 20th of May each year to mark the day it was officially launched in 2008.

The event centres around a two-day Maritime Conference that brings together experts and stakeholders from all different maritime sectors including shipbuilding, shipping, ports, fisheries, offshore energy, environment, tourism and heritage to address the major challenges they face. Economic growth, climate change, sustainable energy and environmental pressures on the coasts and seas are all topical issues that may be raised.

Poole is to host the event to boost the town's position amongst the maritime community across Europe. The council submitted a formal proposal to be considered by the European Commission for Maritime Affairs and was successful in their bid. The event is hosted by a different country each year. Previous host cities have included Brussels, Rome, Gothenburg, Athens and Bremen.

Councillor Xena Dion, Cabinet Portfolio Holder for the Local Economy, Tourism and Transportation, Borough of Poole, is quoted as saying: "This hugely important conference is normally accompanied by a maritime festival lasting several days and gives us the opportunity to really celebrate Poole's maritime heritage and showcase what we have to offer in Poole on a scale never seen before. This is a time to bring in the tall ships, flotillas, a pageant, international shipping, yacht and power boat racing, interactive maritime events, nautical festivities and so much more."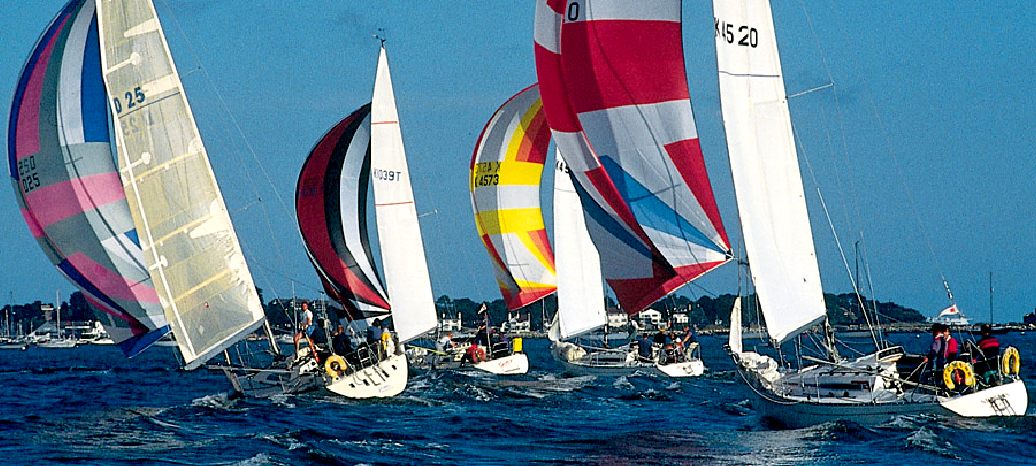 CLEANER OCEANS FOUNDATION
A volunteer advocate (also a consultant marine engineer) attended this event on our behalf, so that interested parties could discuss the potential for collaboration on the SeaVax™ autonomous ocean workhorse (feed the world project) or the AmphiMax™ (virtual boatyard project). We are looking for corporate sponsorship by way of risk-share on the AmphiMax, the build of which has commenced with the purchase of a suitable diesel engine and details design of the cab hydraulic controls and frame.
If for any reason you are unable to speak with our delegate at this event, please contact us using either of these mediums:
Feed The World Project
Cleaner Oceans Foundation Ltd
Solar Studios
BN271RF
United Kingdom
Email: conservation @ miss-ocean . com
Phone: +44 (0) 1323 831727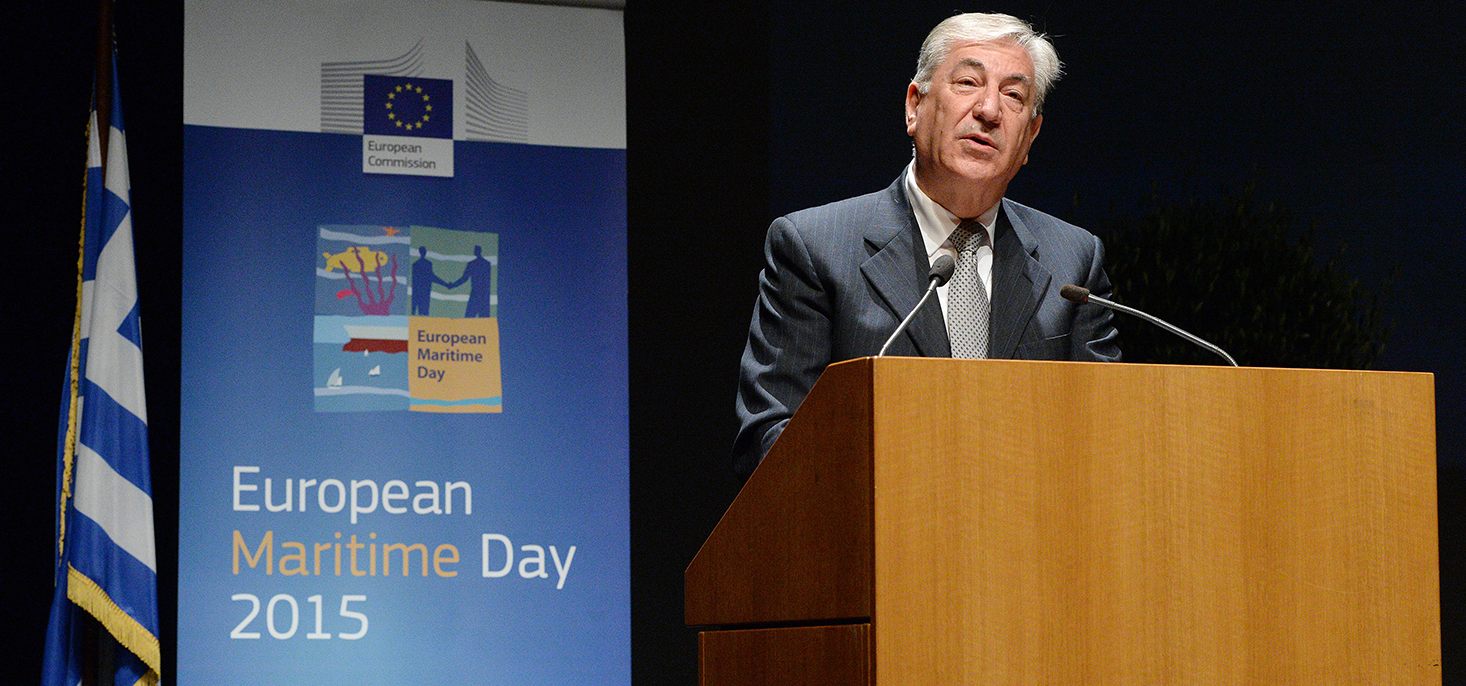 ATHENS JUNE 2015 - "We share a conviction that our seas and coasts hold the key to our future and we are here to discuss what that future should be," Karmenu Vella, EU Commissioner for Environment, Maritime Affairs and Fisheries told the 8th European Maritime Day (EMD) in Athens on 28 May.

This year's conference focused on the role of ports and coasts in the Blue Economy. In order to seize the potential of this economy, the Commissioner stressed, Europe needs to "protect, innovate, invest, train and reach out."

The Commission, industry representatives and members of the research community also took the opportunity to launch the Blue Economy Business and Science Forum, which will seek to bridge the gap between theoretical research and applied innovation.

The Commissioner reminded the 1,300 participants at the best-attended EMD yet that 90% of the EU's external trade is carried out via its waters, and that the maritime sector accounts for some five million jobs. "Economic opportunities carry with them environmental responsibility," Mr Vella added. The key challenge is to bring good ideas to the market, he said, announcing funding for new business. But he also stressed that ideas and money aren't enough if we don't have the skills to make them a reality.

Indeed, the topic of skills came up repeatedly throughout the event. "We need to think of the jobs that will exist in the future and help people learn how to learn," said MEP Eva Kaili.

In a session dedicated to skills, Ian Jenkinson, Director of the School of Engineering, Technology and Maritime Operations at Liverpool's John Moore University, shared the city's experience with creating a knowledge hub: industry puts money into the university and the knowledge created is shared. "Port restructuring in Liverpool could create 20,000 new jobs, but we don't have the right people to fill them," he said. Tine Viveka Westerberg of Buskerud and Vestfold University College in Norway claimed that "academic education doesn't give people the knowledge employers want."

This point was underlined by Lowri Evans, Director-General of Maritime Affairs and Fisheries at the European Commission, who challenged training institutes, industry and policymakers to find short-term responses to the current mismatch in the labour market.

The Maritime Spatial Planning (MSP) Directive was the subject of an especially well-attended workshop. Participants discussed implementation challenges and compared experiences, for instance with the Adriplan project on cross-border MSP in the Adriatic. Dr Eleni Hatziyanni, Director of Environment and Spatial Planning for Crete, urged the audience to focus on the outcomes of MSP, reminding them that "MSP should be seen as a tool." This point was also made by Lodewijk Abspoel, advisor on the Integrated Maritime Policy in the Dutch Ministry of Infrastructure and Environment, when presenting the Dutch North Sea 2050 Spatial Agenda. MSP should "not be an academic or a legal exercise," he emphasised.

Haitze Siemers, Head of Unit at DG MARE, added that "the main issue is how can we best support MSP in very different regional contexts," and pointed to the big differences between the North Sea and the Mediterranean. The driving forces behind MSP were the Member States and their regions. He stressed, "We need to develop an interface between national and regional authorities."

With ports as a focus of this year's conference, one workshop investigated how they could act as innovation powerhouses for ocean energy development. Damien Perisse of the Conference of Peripheral and Maritime Regions argued that ocean energy and marine renewable energy could create jobs, especially for former shipyard workers. Ports could in fact be run on ocean energy, he claimed.

Simona Margarino of the Blue Energy Production in Ports (BEPPo) research project at Ostend port added that marine renewable energy would increase ports' versatility and ability to diversify. However, the main challenge would be to get funding, as it involves long-term investment.

Data was a final recurring theme throughout the conference, not least in the workshop "Marine Data and Information Powering Blue Growth" where Pierre Bahurel, Director General of Mercator Ocean, presented the Copernicus Marine Environment Monitoring Service. Now operational after a six-year demonstration period, this service offers free and open forecast data for the world's oceans, based on currents, salinity, sea level, wind, sea ice and bio-geo chemistry.

The Commissioner's opening words were echoed in the closing session when Lowri Evans described ports as "the agents of change" that should take the lead in the transition to a sustainable, oceans-based economy. Ports have the potential to aggregate the different interests, funding and skill needs of various sectors and could thus be the link between policy, investment, innovation and training.

In particular, they should help define new ways of solving a paradox witnessed today: ever-growing levels of youth unemployment coinciding with a shortage of qualified technicians in maritime professions. The Commission will work to improve the dialogue between industry, research and training institutions as a way to find short-term solutions to this skills issue and unlock the job creation potential of the blue economy, Evans said.

The conference concluded with Yannis Moralis, Mayor of the City of Piraeus, thanking the participants. He then handed over to Aleksi Randell, Mayor of the City of Turku in Finland, which will host the EMD in 2016 – another opportunity to assess the pledges towards, and progress of, the Blue Economy in Europe.
THEMATIC STAKEHOLDER WORKSHOP

The thematic stakeholder workshops are at the core of the conference to be held at the "Lighthouse" Arts & Conference Centre in Poole, UK on 18 & 19 May 2017.
There will be 27 separate workshop sessions delivered over the 1.5 days of the conference, during 4 separate parallel sessions – 3 parallel sessions will take place on Day 1 and one parallel session will be on Day 2 (please see programme outline). Of these, 25 workshop sessions will follow a core theme with a standard workshop format, while 2 sessions with 'pitch presentations' will allow for a number of presentations to be delivered. All 27 sessions are related to one of the four core conference themes, although some overlap of these themes is expected:

* Innovation and growth (9 workshops)
* People and skills (7 workshops, including 1 pitch presentation workshop)
* Safety and security (2 workshops)
* Sustainability and governance (9 workshops, including 1 pitch presentation workshop)

The 27 workshops will take place in parallel over the course of the 4 separate parallel workshop sessions. These will take place:
Session 1: Thursday 18 May – 13.30-15.00
Session 2: Thursday 18 May – 15.15-16.45
Session 3: Thursday 18 May – 17.00-18.30
Session 4: Friday 19 May – 08.30-10.00
As part of the conference planning, a mail with the final list of workshops will be sent beginning of April to already registered delegates in order to evaluate the attendance wishes and to plan for conference logistics.
A Workshop Summary and Reflections Session will take place on Day 2 of the conference and a guidance for preparation of this session will be sent to workshop organisers.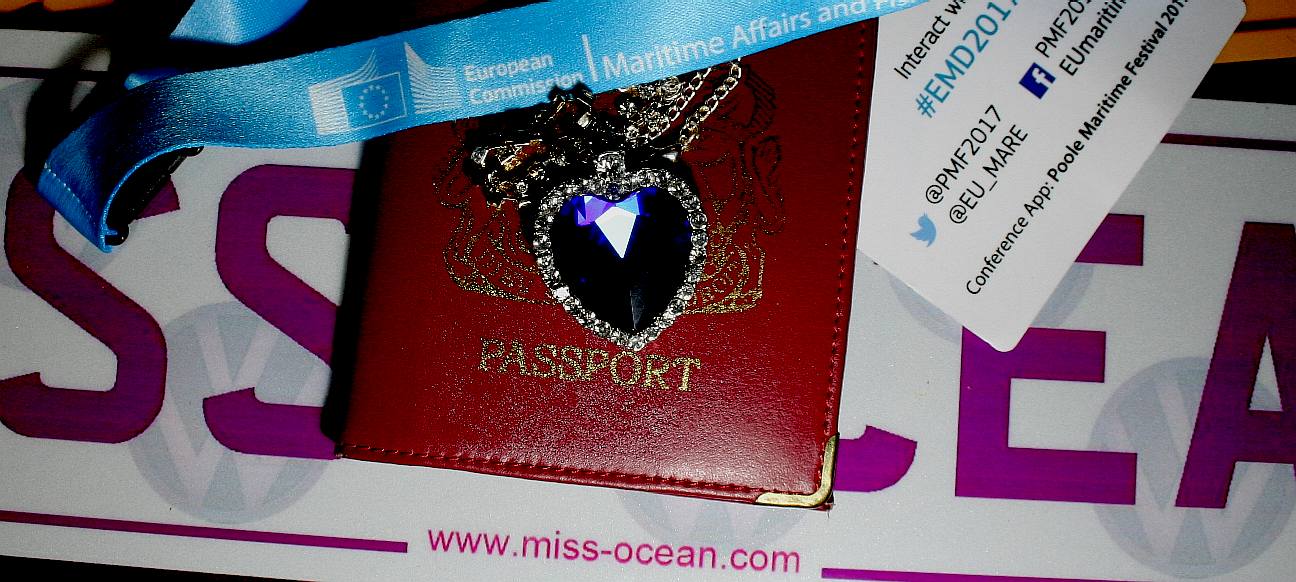 OCEAN LITERACY - The Miss Ocean, ocean awareness events may go some way to impressing on the population the importance of looking after the waters that feed us. These planned events may be the passport to opening the hearts and minds of corporations that are deciding how best to invest in a secure future. Copyright © photograph 19 May 2017 Cleaner Oceans Foundation.
EMD HEADLINE THEMES
* Brussels 2008: "A regional approach to the implementation of Maritime Policy"
* Rome 2009: "Integrated Maritime Policy and the contribution of maritime clusters"
* Gijón 2010: "How to foster innovation?"
* Gdansk 2011: "Maritime Policy: Putting People First"
* Gothenburg 2012: "Sustainable Growth from the Oceans, Seas and Coasts"
* Valletta 2013: "Coastal Development and Sustainable Maritime Tourism"
* Bremen 2014: "Innovation driving Blue Growth"
* Piraeus 2015: "Ports and Coasts, Gateways to Maritime Growth"
* Turku 2016: "Investing in blue growth – smart and sustainable solutions"
* Poole 2017: "The Future of our Seas"
* Burgas 2018: Bulgaria "TBA"
* Lisbon 2019: Portugal "TBA"
* Cork 2020: Ireland "TBA"
* Den Helder 2021: The Netherlands "TBA"
* Ravenna 2022: Italy "TBA"
* Brest 2023: France "TBA"
* Svendborg 2024: Denmark "TBA"

EUROPEAN MARITIME DAY 2017 – Matchmaking Event
Expand your international network, explore new ideas and develop cooperation possibilities.

The event is organised in the framework of European Maritime Day Conference 2017, which will take place on the 19th of May 2017 in Poole (UK). The European Maritime Day (EMD) is an annual event which welcomes Europe's growing maritime community gathering EU maritime stakeholders and EU policymakers to discuss, debate and exchange best practices. Participants come from ports, shipping industries, clusters, environmental associations, NGOs, trade unions, scientific and research institutions, and local, regional, national and European authorities, amongst others.
FOCUS
This networking event targets innovative companies, universities, researchers, public authorities and other organisations interested in sharing new project ideas and finding collaboration partners to:
* Safety and security,
* People and skills,
* Innovation and growth,
* Sustainability and governance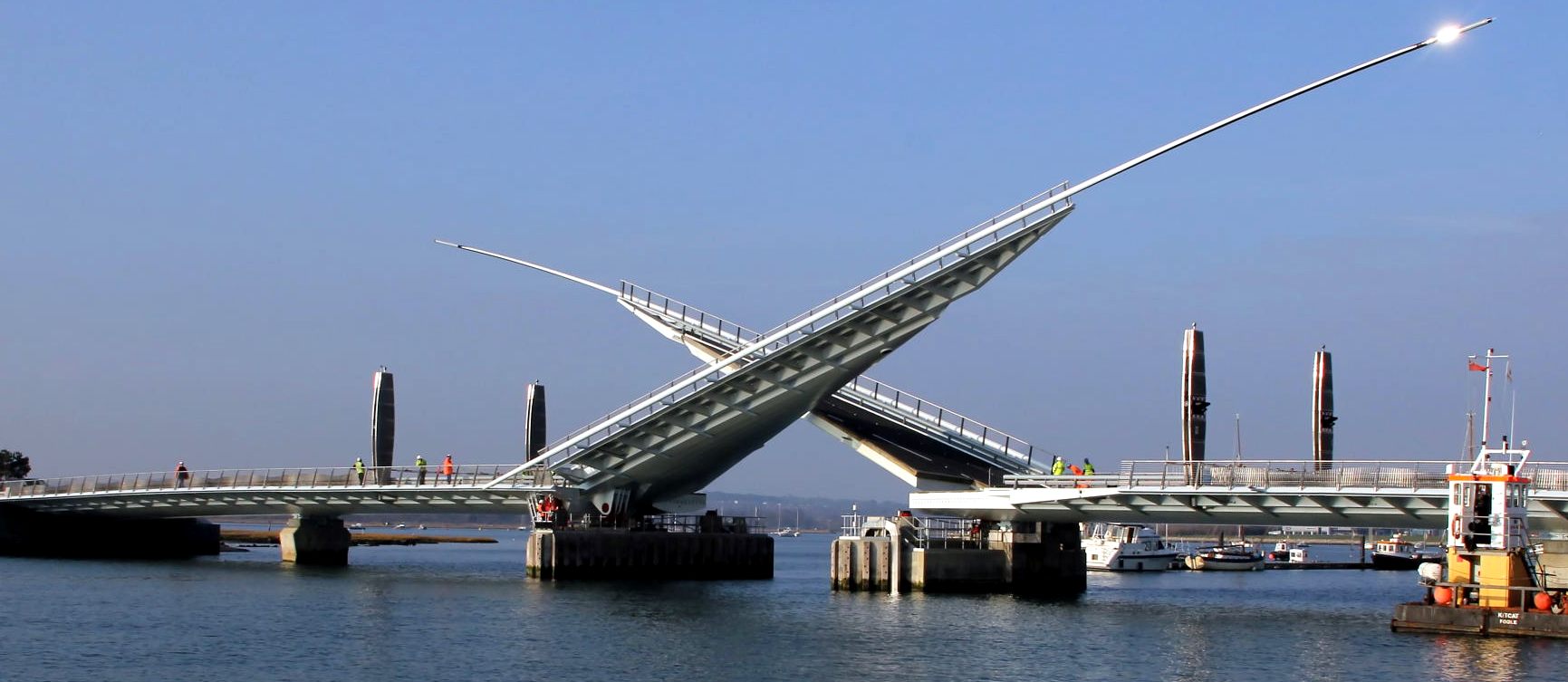 MAIN TOPICS
Maritime Industries
* Maritime Policy
* Coastal Areas and Ports
* Maritime Environment and Protected Areas
* Maritime and Shipyard Technologies and Equipment
* Maritime Services, Transport and Shipping
* Maritime and Port Security
* Skills and Training
Blue Growth
* Aquaculture
* Coastal Tourism
* Marine Biotechnology
* Ocean Energy
* Seabed Mining
* Marine Research, Development and Innovation
Reasons to participate
It is an ideal way to find technology and business partners through pre-arranged meetings during an event which attracts delegates and experts from across Europe and beyond. You simply need to register, present yourself, your company/organisation and a cooperation idea and select partners of interest to you in advance of the event.
The earlier you submit your collaboration profile, the more it will be recognized.
Practical Information
Free of charge: Participants need to register in European Maritime Day Conference in order to participate in the Matchmaking Event.

BBC NEWS 4 JULY 2013 - Poole has been successful in its bid to host European Maritime Day in 2017. The event, held annually on 20 May, includes a two-day conference with speeches led by maritime experts from all over Europe.

Topics will include renewable energy, sustainable fishing and coastal erosion. A maritime-themed festival featuring tall ships, flotillas, a pageant, and yacht and power boat racing is also planned.

Conservative MEP Julie Girling, who represents South-West England said: "This is an opportunity to really put Poole on the map in Europe and showcase what a great place it is." It will be jointly funded by businesses and the EU.

This year's event (2013) took place in Valletta, Malta. Bremen, Germany, will host next year's. European Maritime Day was created by the Presidents of the European Commission, the European Parliament and the Council of the EU on 20 May 2008
SIX EVENTS

Six events will cover a range of networking, workshops, seminars and discussions as well as opportunities for business growth by accessing information on import and export opportunities and funding. The events are yet another way Poole is looking to maximise the benefits to their local community through hosting the prestigious European Maritime Day conference.

Borough of Poole's STEM event kick starts the programme on Monday 15 May. Approximately 100 students from nine schools across Dorset are taking part in an innovative challenge to design a lifting device that can pull people safely from the sea. The group that comes up with the winning design will be rewarded with a trip on the Royal Navy's minehunter. Guest speaker Neil Heritage from Help for Heroes, will provide an inspirational talk about overcoming life's challenges to succeed. Supported by local business leaders and academics from the marine sector, the event will encourage our next generation towards science, technology, engineering and mathematics related careers.

Dorset Chamber of Commerce and Industry is hosting a Breakfast Network on Tuesday 16 May at Rick Stein restaurant in Sandbanks. It is the perfect opportunity for members to hear from Phil Popham, CEO of Sunseeker and network with businesses within Dorset in a fantastic setting on the south coast. The event starts at 8am and there is a charge of £18.

Also on Tuesday 16 May there is an opportunity for members to join Dorset Women in Business at their breakfast networking event held at Poole Yacht Club. The event starts at 9am and costs £16.50, which includes local guest speaker Sue Barnes, People and Transformation Director at the RNLI.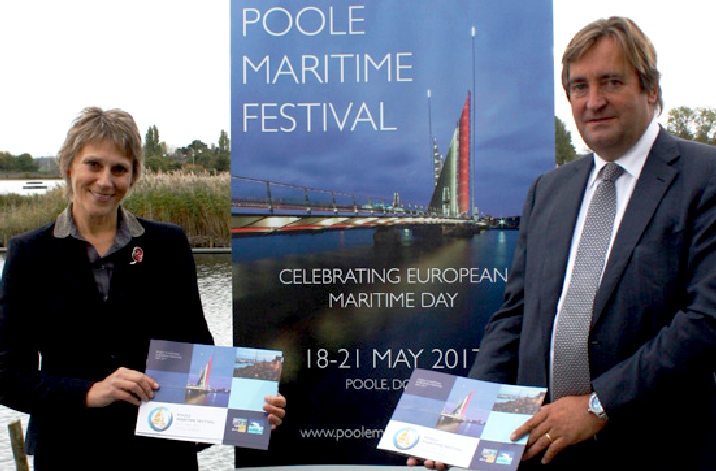 OPEN FOR BUSINESS - Councillor Xena Dion and Jim Stewart endorse European Maritime Day
On Wednesday 17 May there is an opportunity to join members of the Federation of Small Businesses at their Breakfast Networking event at the Harbour Heights Hotel. The keynote address is by Brendan Hall who will provide a gripping narrative of an ocean yacht race on the edge and a young skipper's determined journey to victory during the 2009-10 Clipper Round the World race. Brendan's inspiring story mixes sailing action with leadership and teamwork lessons learnt quite literally at the deep end.

Borough of Poole's Business Growth Day is taking place on Wednesday 17 May at the RNLI College in West Quay Road. This free event, in partnership with the Department for International Trade, British Marine and WSX Enterprise, engages 60 regional businesses with a series of workshops and talks built around encouraging business growth through export within regional marine industries. Information on funding and bid opportunities will also be available.

The Poole Maritime Festival business programme closes with an invitation only Reception to celebrate the local and global businesses that have chosen to locate their organisation in Dorset. In partnership with Invest in Dorset and the Department of International Trade the event on Wednesday 17 May will launch the Invest in Dorset's Ambassadors Programme.
Adrian Trevett, Economic Development Manager, Borough of Poole, said: "We have created an interesting and diverse business programme that enables our local and regional businesses to be part of the Poole Maritime Festival. Not only do these events support existing businesses, whether these are large or small, but encourages our young students to consider STEM related careers and help bridge the skills shortage in these areas. We hope as many businesses as possible take the opportunity to sign up to these events at www.poolemaritimefestival.co.uk/business-programme/."
Businesses can also take the opportunity to showcase their innovative ideas, products and services to an international audience by exhibiting at the prestigious European Maritime Day two day conference on 18 and 19 May.

It is the ideal opportunity to meet new contacts, exchange experiences, discuss the latest developments and build lasting relationships within the maritime community.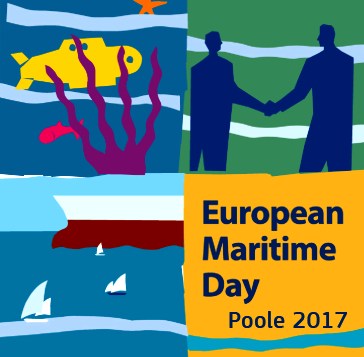 CONFERENCE @ LIGHTHOUSE, POOLE

Programme - Friday

08.30 - Parallel workshops, themes 1-4

10.00 - Coffee break

10.25 - Welcome and opening

Karen Coleman - Moderator

10.30 - Plenary session: Strategic support for Blue Growth at sea-basin/macro-regional level

Speakers and respondants
Philipp Schwartz - INTERACT Knowledge of the Seas Network

Ditte Folke Kikkert Henriksen - Danish Maritime Authority, EUSBR Policy Coordinator Ship

Sofia Loukmidou - Ministry of Environment and Energy, Greece, EUSAIR Blue Growth coordinator

Graham Cope - Senior Head of Region - Northern & Western Europe, Regional Business Development, European Investment Bank

Sea basin/macro-regional strategies provide a framework for integrated approaches to maritime issues and promote common solutions and actions. Implementation is supported through a variety of programmes, action plans and projects. This session will highlight best practice projects and will discuss whether and in what way these and other projects contribute to strategic project pipelines for blue/green growth. It will also discuss the evolving nature of project funding and risk sharing for blue growth projects to bring innovative ideas closer to market.

11.30 - Plenary session: Blue Growth in action: Launch of EMFF projects on skills, creative solutions and technology

This session will present a number of projects selected under the 2016 BLUE GROWTH CALLS funded by the EMFF. The launch of these projects represents a concrete step to implement the 'Communication from the Commission: Innovation in the Blue Economy: realising the potential of our seas and oceans for jobs and growth'. The projects focus on three key areas for the blue economy: skills (BLUE CAREERS), creativity (BLUE LABS) and technology (BLUE TECH). Co-organiser of this session is EASME, the Executive Agency for SMEs.

12.30 - Lunch break

13.30 - Workshop summary and reflections session: What have we learned?

This session will enable feedback from stakeholder workshops and will attempt to harvest common messages and policy recommendations.

14.30 - Closing panel and handover

Joao AGUIAR MACHADO - Director General, European Commission -DG MARE

Gesine Meissner - Member of European Parliament, Chair of SEARICA Intergroup

Councillor Lindsay Wilson - Mayor of Poole
Dimitar Nikolov - Mayor of Burgas

15.00 - End of conference

REGISTRATION: https://scic.ec.europa.eu/fmi/ezreg/EMD2017/registration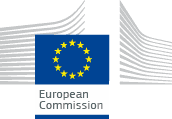 CONTACTS
Alistair Cox (Sector Lead)

Enterprise Europe Network South West
Business West, Leigh Court
Abbots Leigh, Bristol, BS8 3RA

M: 07717 416023
E :Alistair.Cox@businesswest.co.uk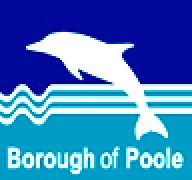 Kirsty Blakeman (Event Manager)

Email: kirstie.blakeman@poole.gov.uk
Adene West-Webbe (Communications Officer)

Tel: 01202 633060
Fax: 01202 633888
Email: a.west-webbe@poole.gov.uk
Carolyne Suter (Secretary to Mayor Xena Dion)
E-mail: mayors.secretary@poole.gov.uk
Tel: 01202 633200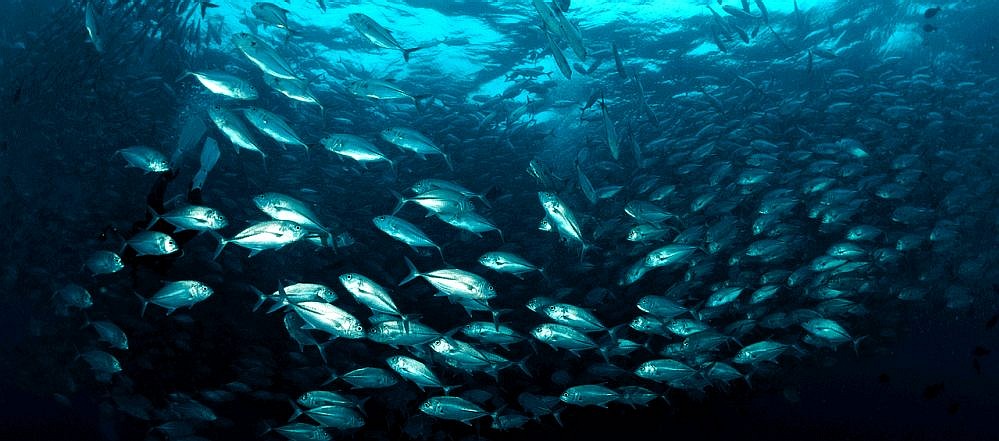 PLASTIC SEAS - While the coral below is being bleached by changing ocean chemistry, marine life now has to cope with micro plastic particles, fishing nets and other manmade pollution. It's a brave new world where the industrialist mankind is free to plunder and destroy our natural resources for profit. Fortunately, some responsible corporations have a conscience and are trying to do something about our dwindling wild fish stocks.
LINKS & REFERENCE
Twitter Poole Maritime Festival 2017
EC Europa Maritime affairs day
Poole affairs maritime day May 2017
Poole council newsroom 2015 October 2015 set to host 2017 European maritime day
B2match EU enterprise European maritime day 2017
Mayor of Poole European-maritime-day-2017
https://twitter.com/hashtag/EMD2017
http://ec.europa.eu/maritimeaffairs/maritimeday/en/home
http://www.bournemouthecho.co.uk/news/15296331.Hundreds_flock_to_Poole_for_UK__39_s_first_European_Maritime_Day/
http://cyprusbusinessmail.com/?p=45340
http://www.seatrade-maritime.com/editor/bob-jacques.html
https://twitter.com/hashtag/EMD2017
http://ec.europa.eu/maritimeaffairs/maritimeday/en/home
http://www.bournemouthecho.co.uk/news/15296331.Hundreds_flock_to_Poole_for_UK__39_s_first_European_Maritime_Day/
http://www.east-of-england.eu/news/european-maritime-day-18-19-may-poole/
http://www.mayorofpoole.com/european-maritime-day-2017.html
http://www.bbc.co.uk/news/uk-england-dorset-23182380
http://www.poole.gov.uk/newsroom/2015-news-archive/october-2015/poole-set-to-host-2017-european-maritime-day/
https://www.b2match.eu/emd2017
https://twitter.com/PMF2017
http://ec.europa.eu/maritimeaffairs/maritimeday/en
http://ec.europa.eu/maritimeaffairs/maritimeday/en/about-emd
http://ec.europa.eu/maritimeaffairs/maritimeday/en/poole-2017
http://ec.europa.eu/maritimeaffairs/maritimeday/en/exhibition
INTERSPILL 2018 - London Excel March
INNOROBO 2017 - Paris, France - May 16-18 2017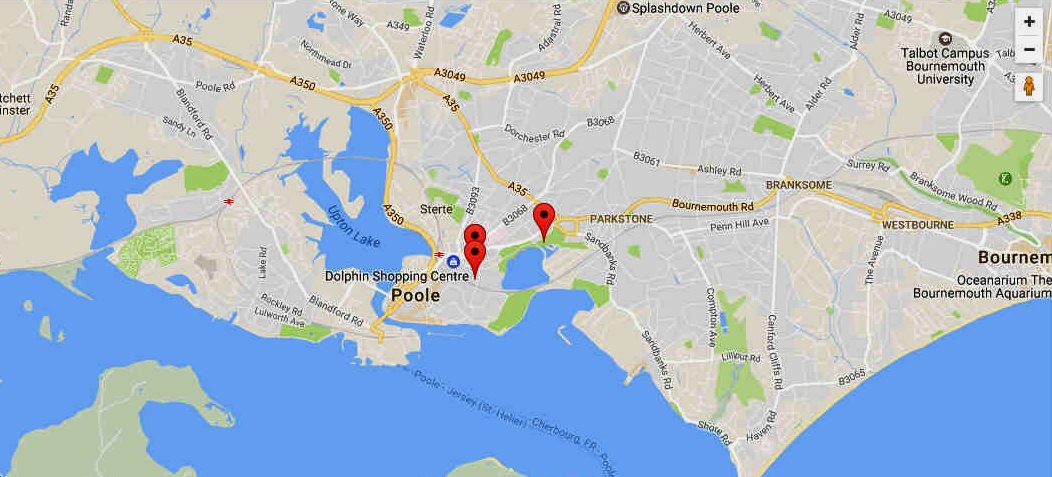 ACIDIFICATION - ADRIATIC - ARCTIC - ATLANTIC - BALTIC - BAY BENGAL - BERING - CARIBBEAN - CORAL - EAST CHINA SEA
ENGLISH CH - GOC - GULF GUINEA - GULF MEXICO - INDIAN - IOC - IRC - MEDITERRANEAN - NORTH SEA - PACIFIC - PERSIAN GULF - SEA JAPAN - STH CHINA - PLASTIC - PLANKTON - PLASTIC OCEANS - SEA LEVEL RISE - UNCLOS - UNEP WOC - WWF