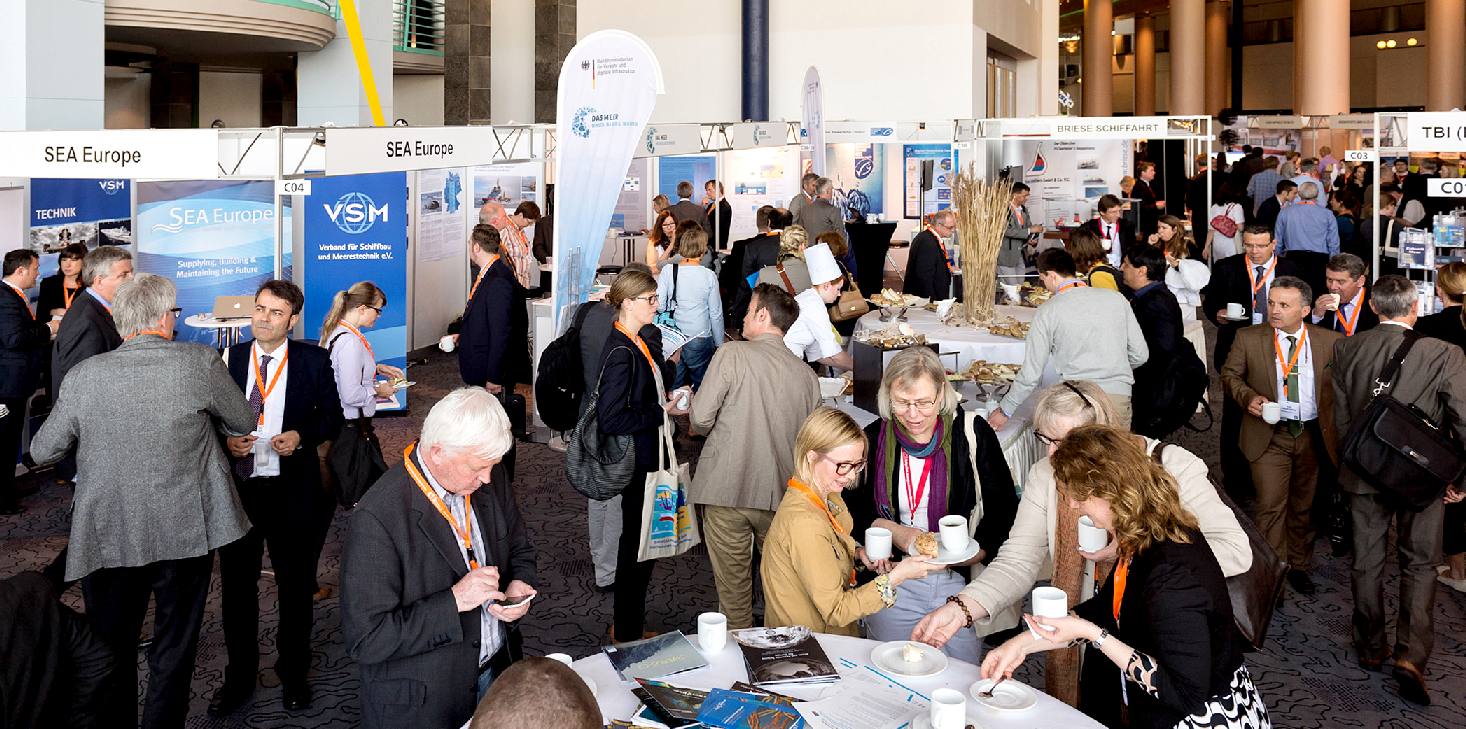 EXHIBITION - Visitors, delegates and exhibitors at the busy conference in Bremen, Germany.
The 7th edition of the European Maritime Day Conference took place in Bremen (Germany) these 19 and 20 May, addressing the topic "Innovation and Maritime Technologies.

The European Maritime Day Conference 2014 was held on 19 & 20 and saw industry experts and policy makers from across Europe come together to discuss how innovation and research in the maritime economy can drive a European growth and jobs recovery whilst securing a sustainable future for Europe's seas.

The Conference and exhibitions took place in the Congress Center Bremen and Messe Bremen.
FUELING BLUE GROWTH WITH OCEAN ENERGY
Ocean Energy Europe organised the workshop "Fuelling Blue Growth with Ocean Energy".

This workshop offered an overview of the state of the art of technology, provided the view from two world leading projects in the wave and tidal sectors, and explored the barriers they face in getting to commercialisation.

Moderator: Dr Sian George, CEO, Ocean Energy Europe

Speakers:

Frank Ibach, product manager, Siemens MCT
Ocean Energy – an industry perspective

Brendan Barry, Emerging Energy Technologies Manager, ESB
The WestWave Project – a global leader

Abbie Badcock-Broe, Strategy and Project Development Manager, Ocean Energy Europe
A Market Deployment Strategy for Ocean Energy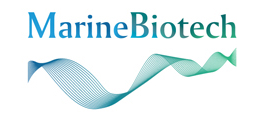 MARINE BIOTECH 17 JUNE 2014
Marine biotechnology within the context of the biobased economy was one of the topics in focus on this year's European Maritime Day (EMD) in Bremen on May 19-20. The purpose of EMD is to highlight development trends within the integrated maritime policy. Particular interest was given to "blue growth". This concept includes emerging maritime industries and business areas. Marine biotechnology is one of the emerging activities within blue growth that is given most attention.

Anders Carlberg, maritime expert at the Region Västra Götaland (VGR) and director of the Maritime Cluster of West Sweden was one of the initiators behind the workshop "Innovative products from the sea – Marine contributions to the biobased economy", where he contributed as a panellist. The aim of the workshop was to underline the important role that innovations based on biomarine resources will play in fossil-free economy. By making the connection between marine biotechnology and a biobased economy it was stressed that investment in the development of marine biotechnology is consistent with the general efforts to cut our dependency on fossil resources.

Participants in the workshop came from the Sea Farm project in Sweden, Algae Park, Wageningen University, Algae Center, Denmark, Klaipeda Science and technology Park, Lithuania, and Green Center, Denmark. The workshop was organized by the government of Schleswig-Holstein, Germany, and Region Västra Götaland, Sweden.

Each of the institutes and participants presented their activities. In an answer to a question in the final discussion regarding visions of where the biomarine industry will be in five years, most of the participants were hoping that market introductions will be beginning to see the light of day, but still in a relatively small scale.

Speeches, presentations and photos from European Maritime Day 2014 have been added to the programme and media gallery pages of the Bremen conference.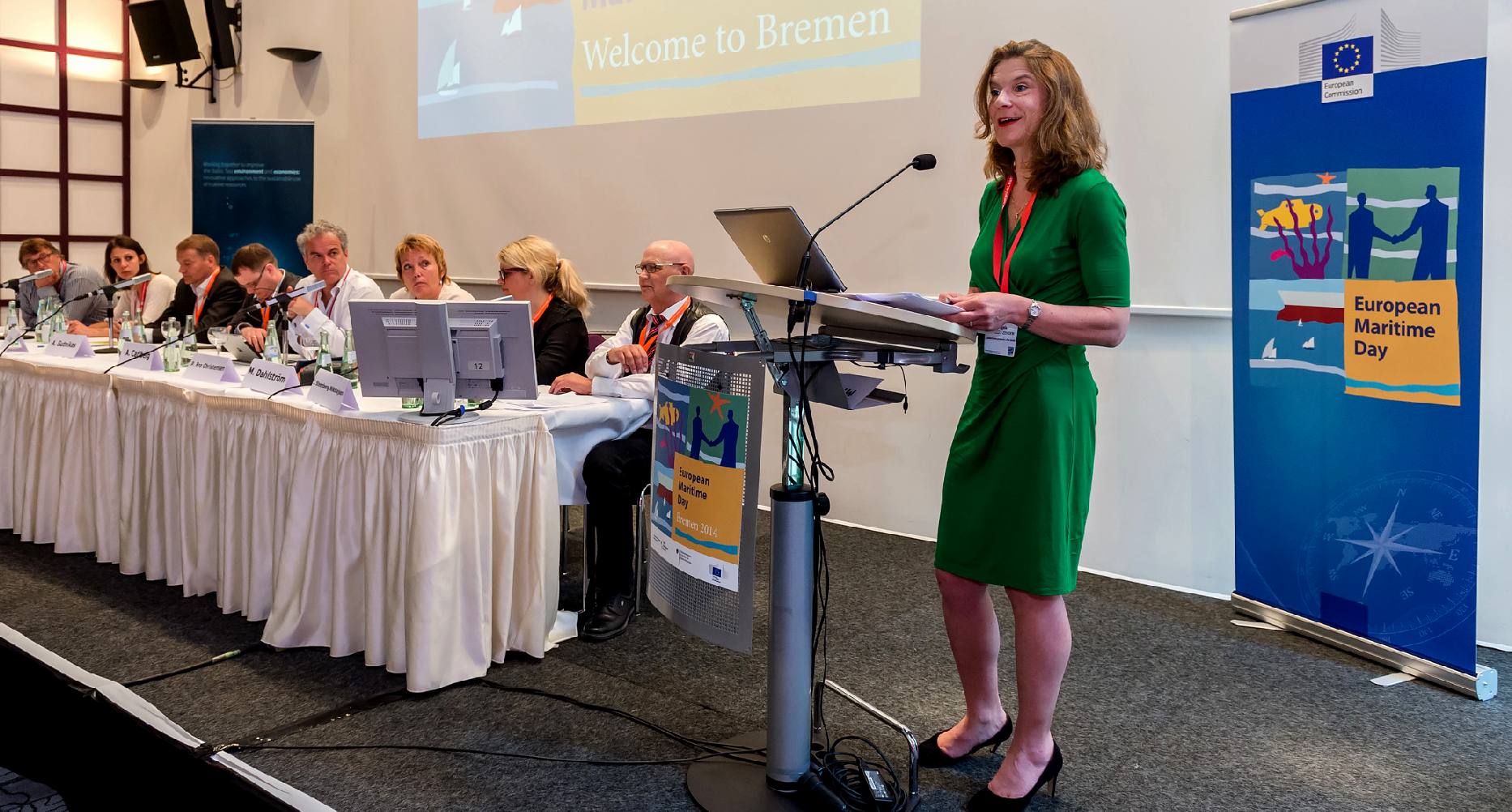 EMD HEADLINE THEMES
* Brussels 2008: "A regional approach to the implementation of Maritime Policy"
* Rome 2009: "Integrated Maritime Policy and the contribution of maritime clusters"
* Gijón 2010: "How to foster innovation?"
* Gdansk 2011: "Maritime Policy: Putting People First"
* Gothenburg 2012: "Sustainable Growth from the Oceans, Seas and Coasts"
* Valletta 2013: "Coastal Development and Sustainable Maritime Tourism"
* Bremen 2014: "Innovation driving Blue Growth"
* Piraeus 2015: "Ports and Coasts, Gateways to Maritime Growth"
* Turku 2016: "Investing in blue growth – smart and sustainable solutions"
* Poole 2017: "The Future of our Seas"
* Burgas 2018: Bulgaria "TBA"
* Lisbon 2019: Portugal "TBA"
* Cork 2020: Ireland "TBA"
* Den Helder 2021: The Netherlands "TBA"
* Ravenna 2022: Italy "TBA"
* Brest 2023: France "TBA"
* Svendborg 2024: Denmark "TBA"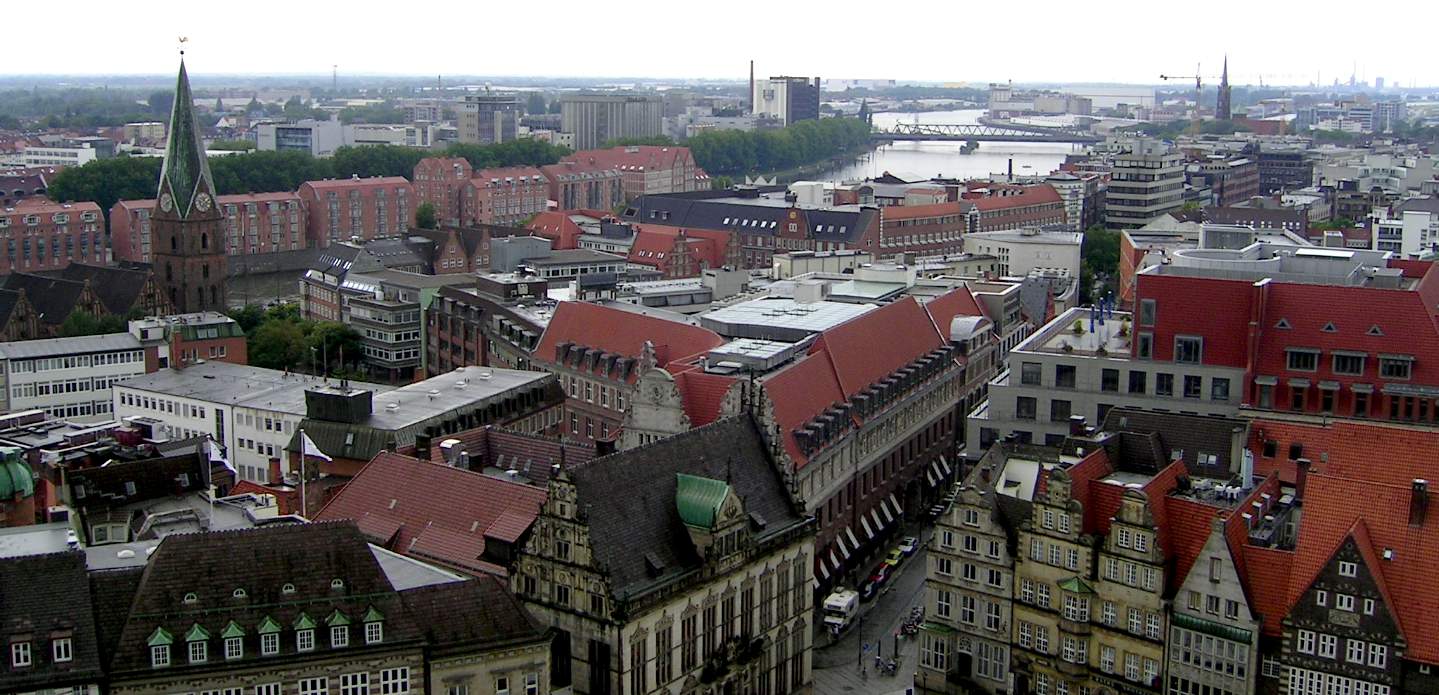 ABOUT BREMEN
The City Municipality of Bremen is a Hanseatic city in northwestern Germany, which belongs to the state Free Hanseatic City of Bremen (also called just "Bremen" for short).

As a commercial and industrial city with a major port on the River Weser, Bremen is part of the Bremen/Oldenburg Metropolitan Region, with 2.4 million people. Bremen is the second most populous city in Northern Germany and eleventh in Germany.

Bremen is a major cultural and economic hub in the northern regions of Germany. Bremen is home to dozens of historical galleries and museums, ranging from historical sculptures to major art museums, such as the Übersee-Museum Bremen. Bremen has a reputation as a working class city. Along with this, Bremen is home to a large number of multinational companies and manufacturing centers. Companies headquartered in Bremen include the Hachez chocolate company and Vector Foiltec. Four-time German football champions Werder Bremen are also based in the city.

Bremen is some 60 km (37 mi) south from the Weser mouth on the North Sea. With Bremerhaven right on the mouth the two comprise the state of the Free Hanseatic City of Bremen (official German name: Freie Hansestadt Bremen).
A large number of food producing or trading companies are located in Bremen with their German or European headquarters: Anheuser-Busch InBev (Beck's Brewery), Kellogg's, Kraft Foods (Kraft, Jacobs Coffee, Milka Chocolate, Milram, Miràcoli), Frosta (frosted food), Nordsee (chain of sea fast food), Melitta Kaffee, Eduscho Kaffee, Azul Kaffee, Vitakraft (pet food for birds and fishes), Atlanta AG (Chiquita banana), chocolatier Hachez (fine chocolate and confiserie), feodora chocolatier.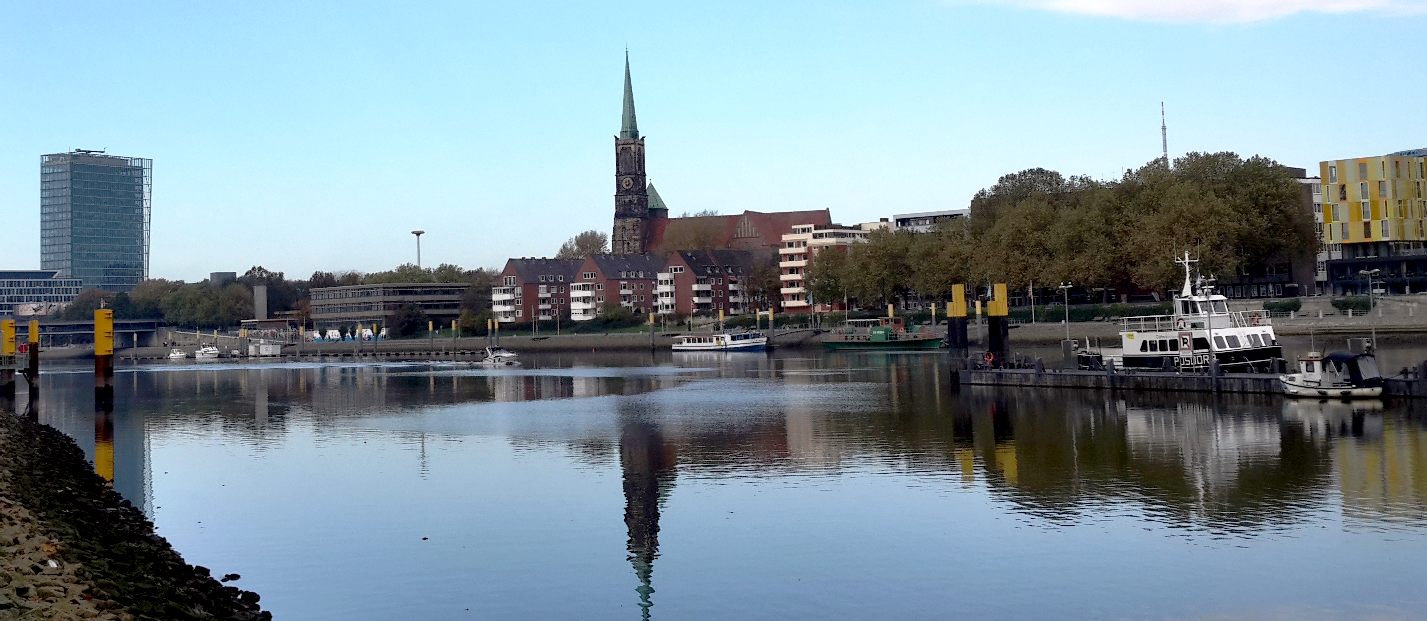 GETTING THERE
BY PLANE

Bremen airport (IATA: BRE) (ICAO: EDDW) is located in the south-west of the town and offers flights to most bigger German cities and some European destinations. It's easily accessible by public transport (tram line 6, about 10 minutes from the city center) and by car. Major carriers are OLT, Ryanair and Lufthansa.

BY BUS

There is a direct bus link from Bremen to Groningen (NL) with prices starting at €7,50 one-way. Buses leave from Bremen Central bus station (next to the train station), Hugo-Schauinsland-Platz.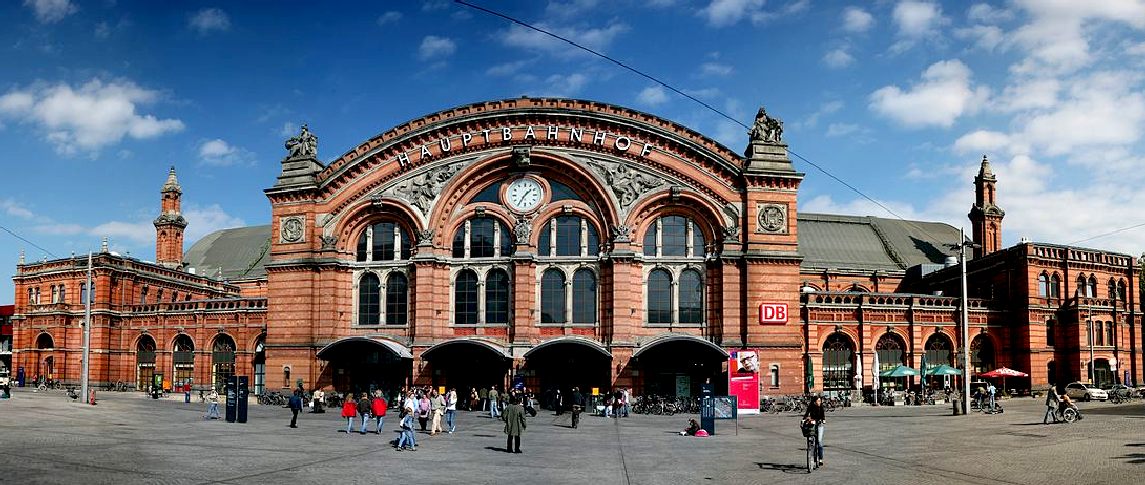 BY TRAIN

Regular and frequent services connect Bremen with the rest of Germany. There are two trains every hour to Hamburg in the north and Osnabrück, Münster and the Ruhr Area in the South as well as to Hanover. In the west lie the cities Delmenhorst and Oldenburg and the Frisian islands. There are also trains (via main station) connecting the peripheral areas of Bremen (2 times per hour to North Bremen, final station Bremen-Vegesack, or to Verden via Mahndorf or Sebaldsbrück. See for more information). Train tickets can be quite expensive and the cheapest way to travel is to share a group ticket with other people. If you're traveling alone, you can find people to share a train ticket with on this website. As in 2011, sharing a train ticket with 4 other people from Bremen to Berlin costs only 13 €.

BY CAR

Autobahn 1 runs to Hamburg in the north and Cologne in the south but do check the traffic information! The A27 goes north to Bremerhaven and Cuxhaven and south towards Hanover, Braunschweig, Berlin and other eastwards connections. Car sharing is very developed in Germany and you can share a ride to several cities for a very low price (about 5 € to go to Hamburg and about 20 € to go to Berlin).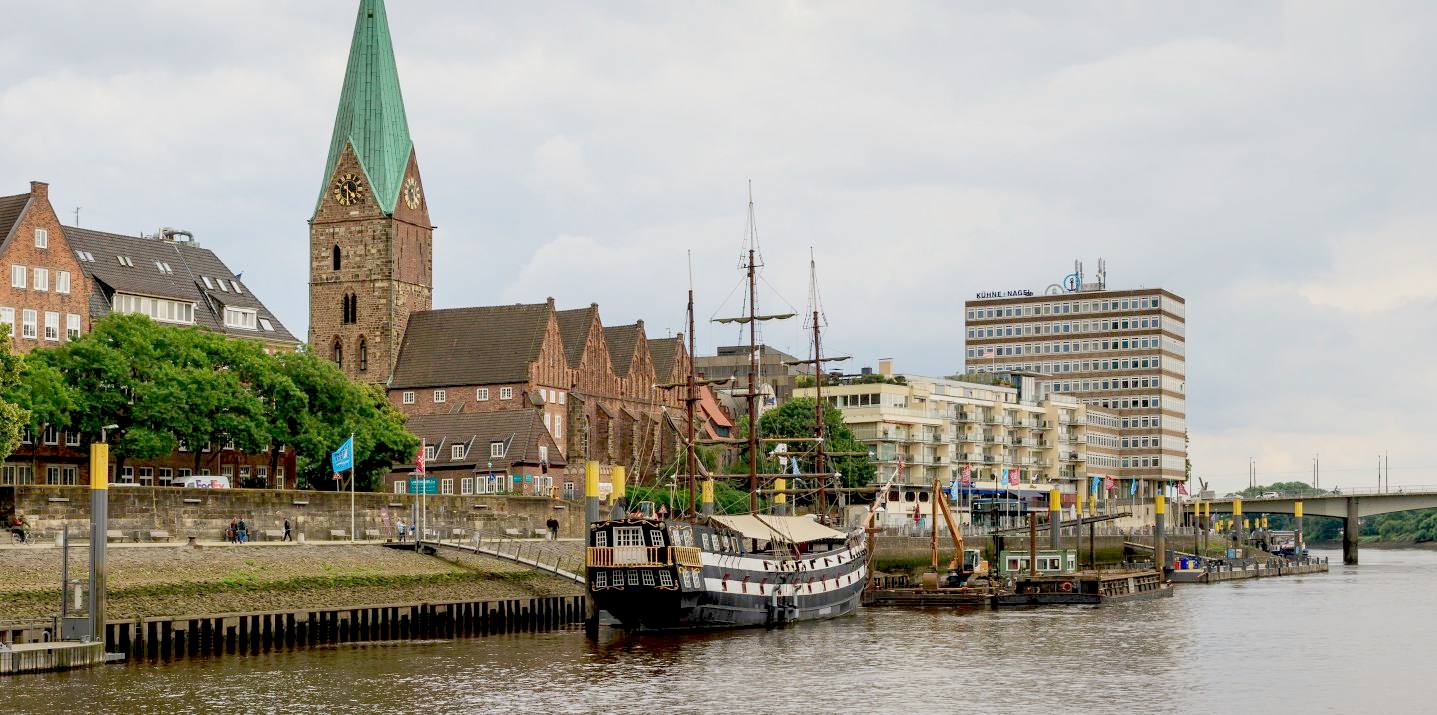 BREMEN - The river Weser in Germany with a tall ship at anchor.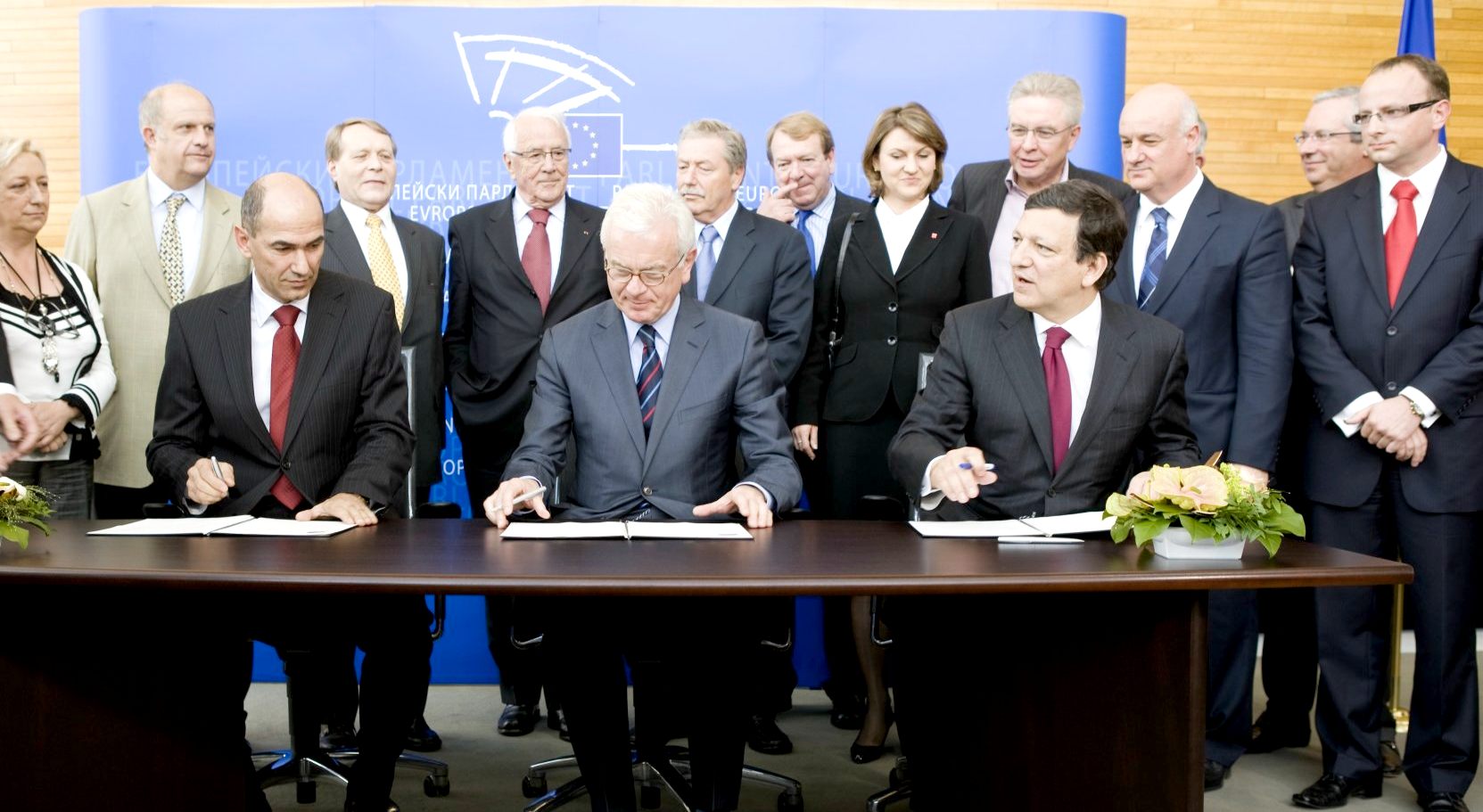 CREATION - The European Maritime Day (EMD) was officially created on 20 May 2008 where the President of the European Parliament Hans-Gert Pöttering, Council President Janez Janša, and Commission President José Manuel Barroso signed a Joint Tripartite Declaration establishing it.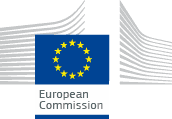 CONTACTS

Enterprise Europe Network South West
Business West, Leigh Court
Abbots Leigh, Bristol, BS8 3RA
Project Coordinator
Steinar Bergseth
The Research Council of Norway
Division for Innovation
Stensberggata, 26
Oslo 0131
Norway
Tel: +47 22037323 +47 22037323
+47 97066883

Email: stb@rcn.no
General email: info@marinebiotech.eu


LINKS & REFERENCE
http://www.vgregion.se/en/Vastra-Gotalandsregionen/Home/
http://www.maritimaklustret.se/
http://www.marinebiotech.eu/news-and-events/other-news/marine-biotechnology-topics-european-maritime-day
http://www.bremen-tourism.de/
http://ec.europa.eu/maritimeaffairs/maritimeday/en/2014
http://ec.europa.eu/maritimeaffairs/maritimeday/en/home
http://ec.europa.eu/maritimeaffairs/maritimeday/en
http://ec.europa.eu/maritimeaffairs/maritimeday/en/about-emd
http://ec.europa.eu/maritimeaffairs/maritimeday/en/poole-2017
http://ec.europa.eu/maritimeaffairs/maritimeday/en/exhibition
ACIDIFICATION - ADRIATIC - ARCTIC - ATLANTIC - BALTIC - BAY BENGAL - BERING - CARIBBEAN - CORAL - EAST CHINA SEA
ENGLISH CH - GOC - GULF GUINEA - GULF MEXICO - INDIAN - IOC - IRC - MEDITERRANEAN - NORTH SEA - PACIFIC - PERSIAN GULF - SEA JAPAN - STH CHINA - PLASTIC - PLANKTON - PLASTIC OCEANS - SEA LEVEL RISE - UNCLOS - UNEP WOC - WWF