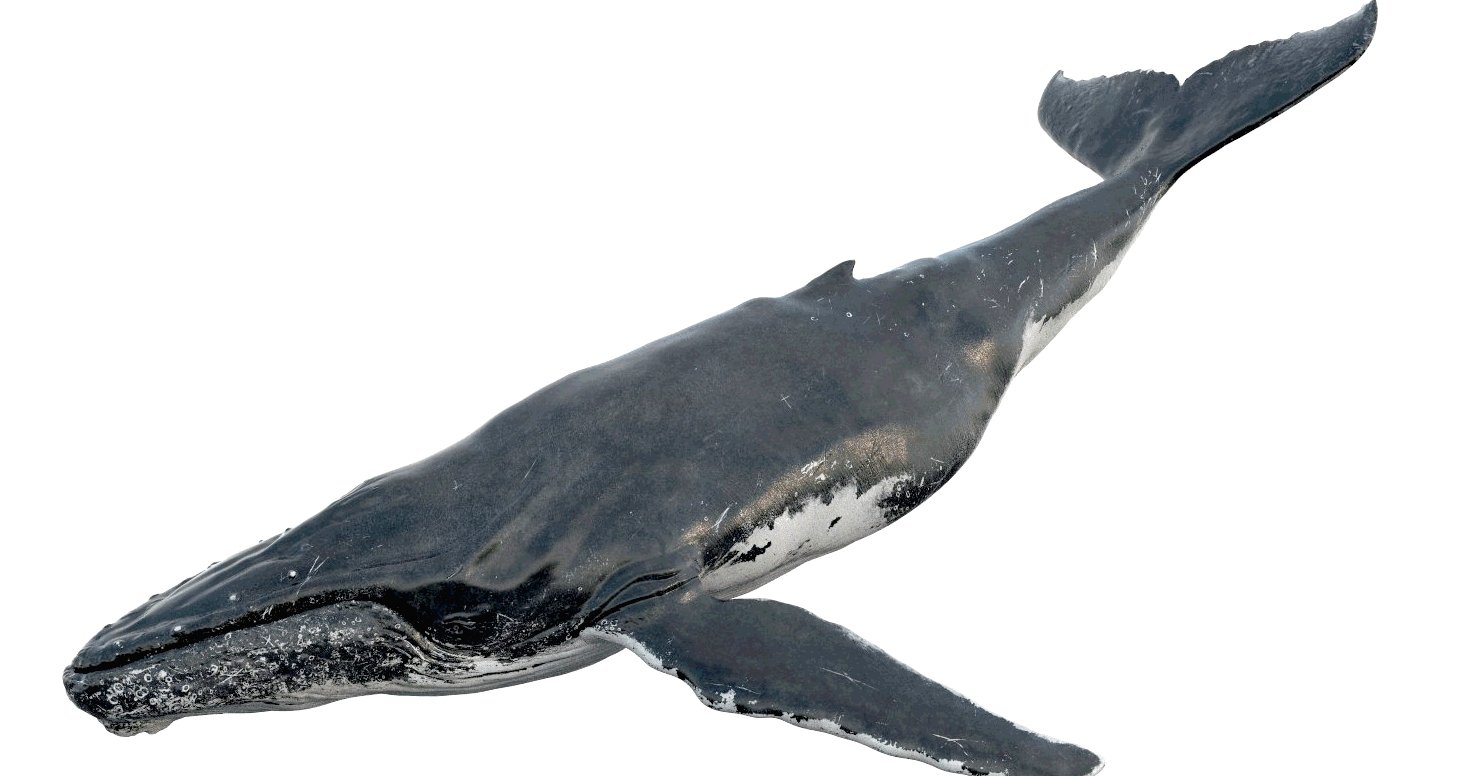 CAD HUMPBACK - This image is part of a CAD file that is available from TurboSquid as part of a library of several thousand digital files that may be used royalty free after purchase. The alternative is to create your own electronic files and integrate them into a virtual background, just like they do to create cartoons for movies such as Finding Nemo.
The Cleaner Oceans Foundation is exploring the possibility of offering 3D virtual reality ocean awareness experiences when the VW tour bus heads off around the United Kingdom to show people how much plastic we use to package food and other products, then simply throw that away.
Using state of the art equipment it is possible to interact with marine life as if you were in the ocean, and watch the animals swimming underwater, without donning a diving suit, getting wet or cold. The quality of the experience is dependent on the drawing skills of those creating the three dimensional CAD drawings of the sea creatures and the programming skills of the engineers who create the space in which the digital world will be experienced.
Everyone could then enjoy watching a dolphin, whaleshark, humpback whale, octopus, baraccuda or if you are very brave, a great white shark swimming alongside you, or go further and maybe put your hand into the shark's mouth for a digital nip. Ouch!
At the moment we are evaluating the technology for the whatever potential it may offer in terms of added value to our associates. It does though look promising and we hope that if such a proposal is deemed to be viable, that we might roll out a Virtual Ocean that will thrill young and old alike.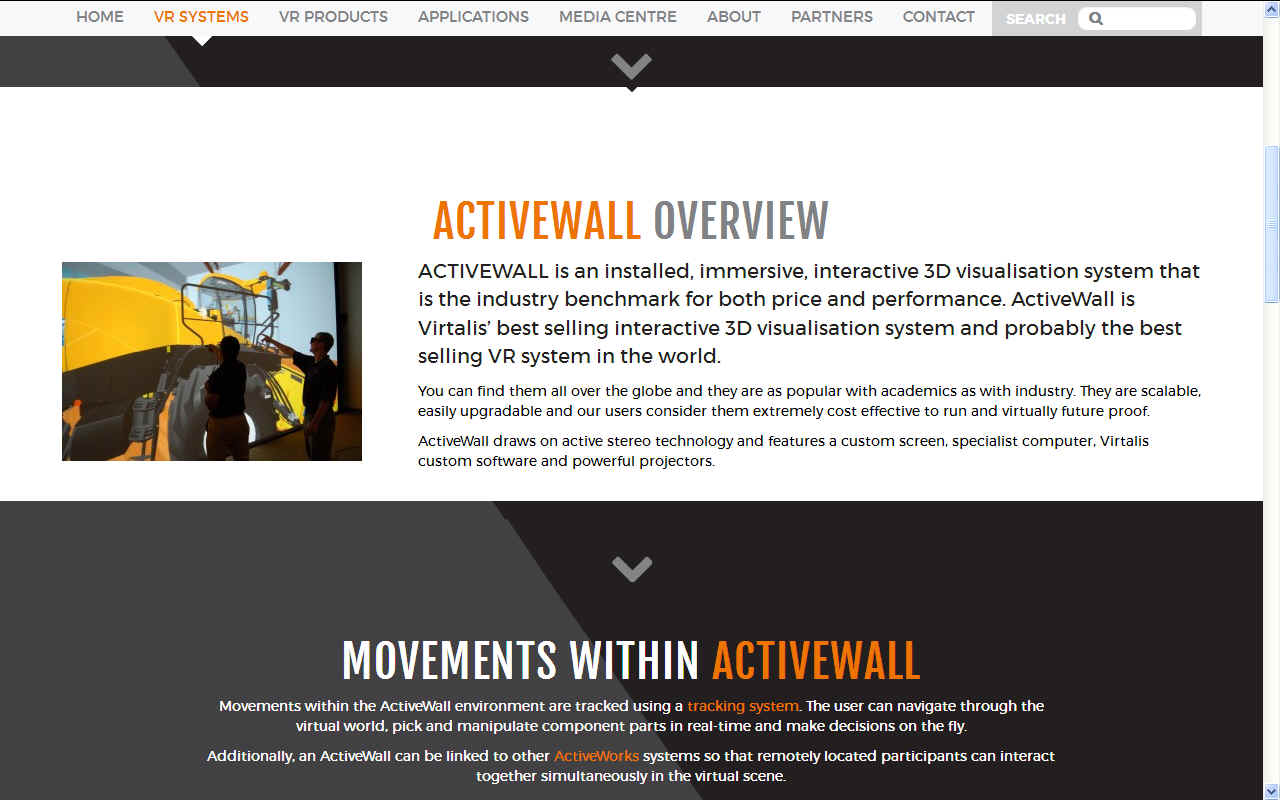 LARGER VR - ACTIVEWALL is an installed, immersive, interactive 3D visualisation system that is the industry benchmark for both price and performance. ActiveWall is Virtalis' best selling interactive 3D visualisation system and probably the best selling VR system in the world.

You can find them all over the globe. They are as popular with academics as with industry. They are scalable, easily upgrade-able and users are said to consider them extremely cost effective to run and virtually future proof.

ActiveWall draws on active stereo technology and features a custom screen, specialist computer, Virtalis custom software and powerful projectors.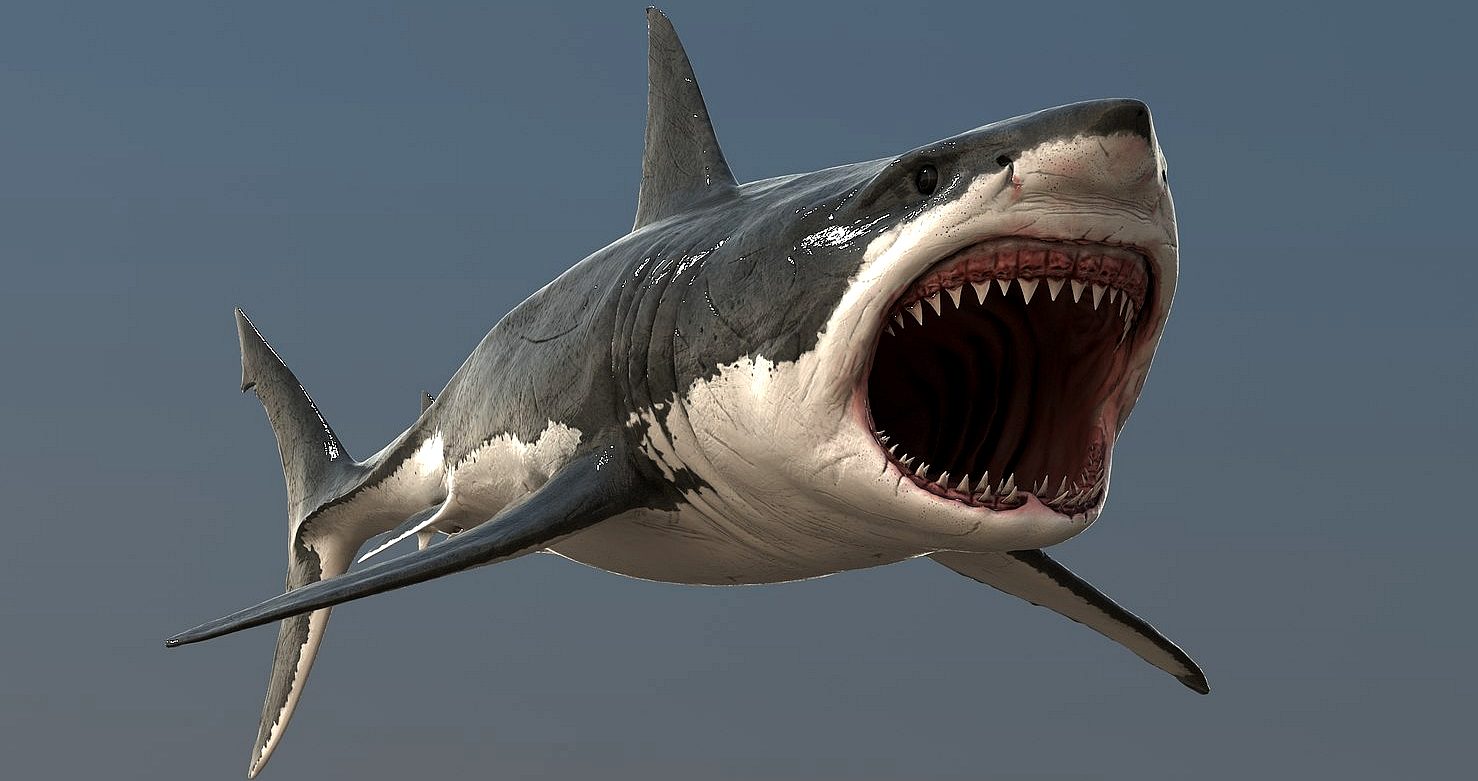 Movements within the ActiveWall environment are followed using a tracking system. The user can navigate through the virtual world, pick and manipulate component parts in real-time and make decisions on the fly.

ActiveWall can be linked to other ActiveWorks systems so that remotely located participants can interact together simultaneously in the virtual scene.

A variant of the ActiveWall is the ActiveCurve, which has an even greater sense of immersion thanks to its wrap around 3D images.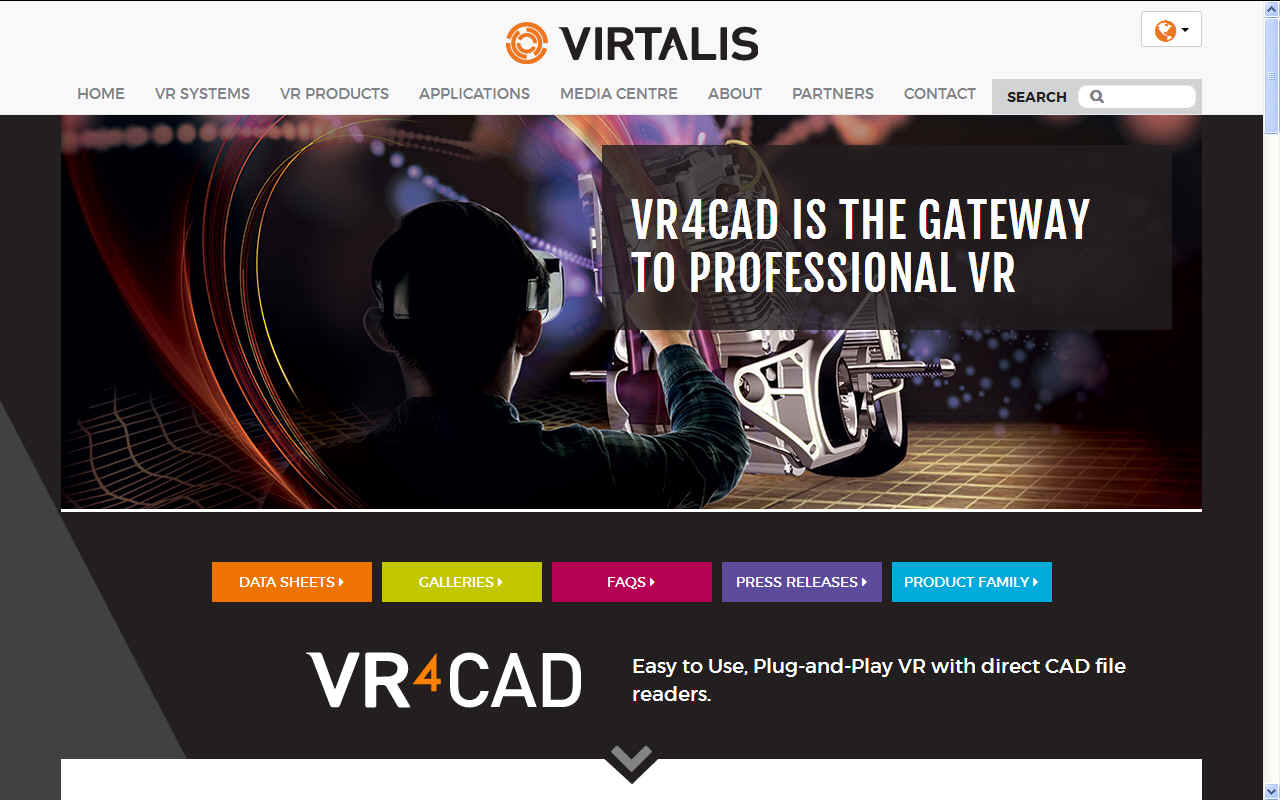 VR4CAD - This software allows the import of CAD files to add to a virtual library of undersea animals, like some of those seen below.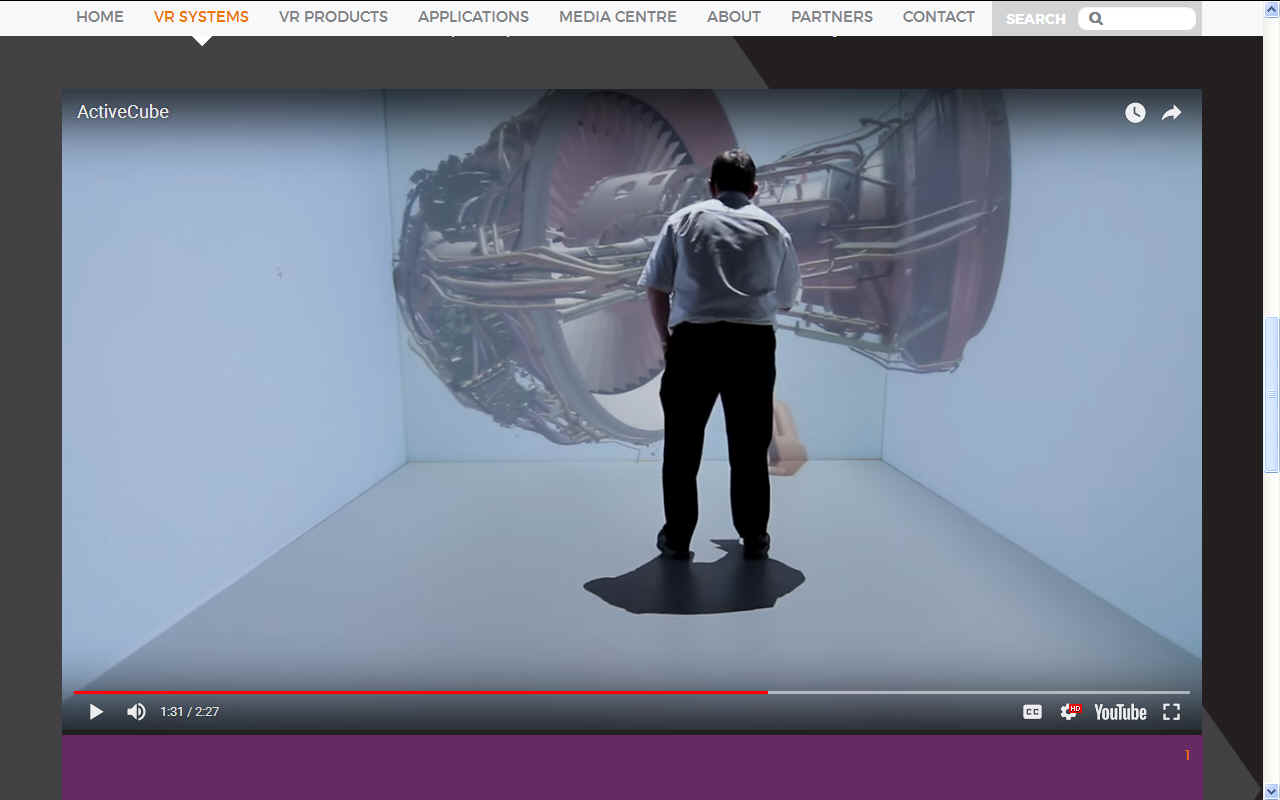 THE ULTIMATE VR? - ACTIVECUBE is the ultimate interactive 3D visualisation system. Over the last year Virtalis says they have designed and installed more multi-sided VR systems than any other company.

With installations popping up all over the globe, the Virtalis ActiveCube (their version of a CAVE) is setting the industry benchmark for both price and performance.

Like the other members of the ActiveWorks range, ActiveCube combines best in class technology. Virtalis' ActiveCubes are either four or five sided with rear projected 3D virtual environments projected using powerful, specialist projectors. They are powered by Virtalis clustering technology and are capable of running a diverse range of software packages, including Visionary Render. Universities are particularly enamoured of the immersive learning that ActiveCube provides and they tend to be multi-disciplinary spaces that blend teaching and research.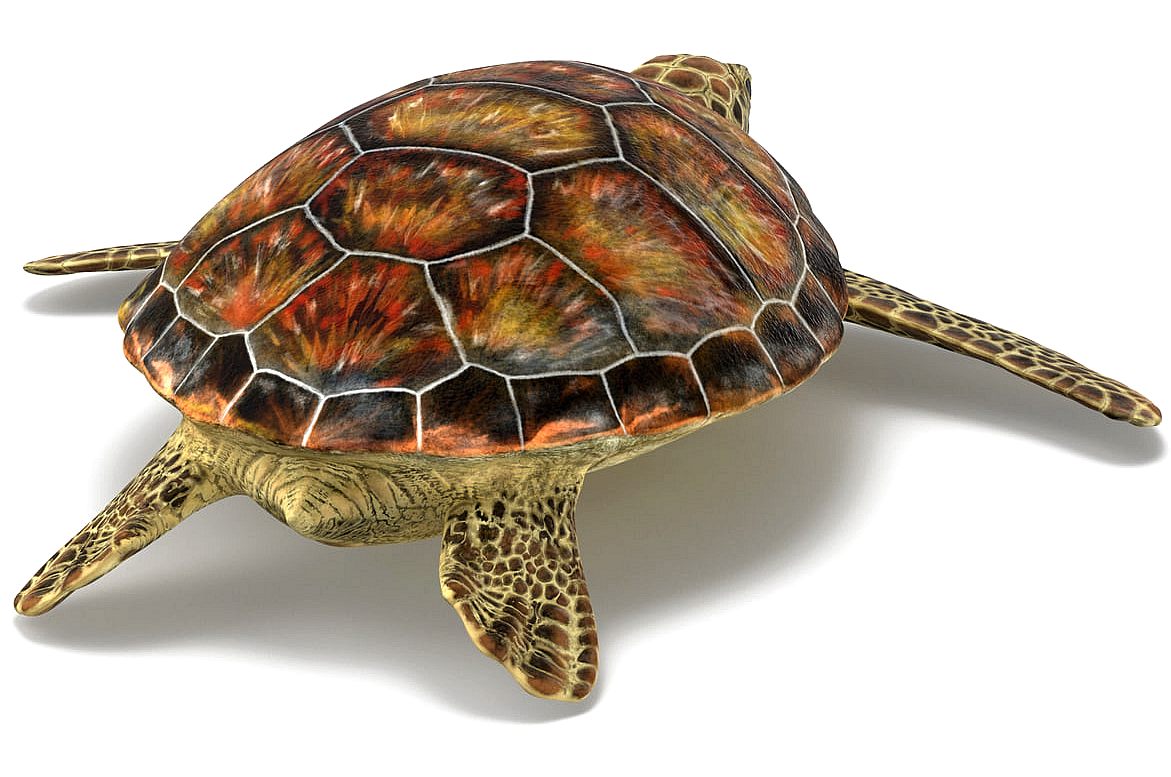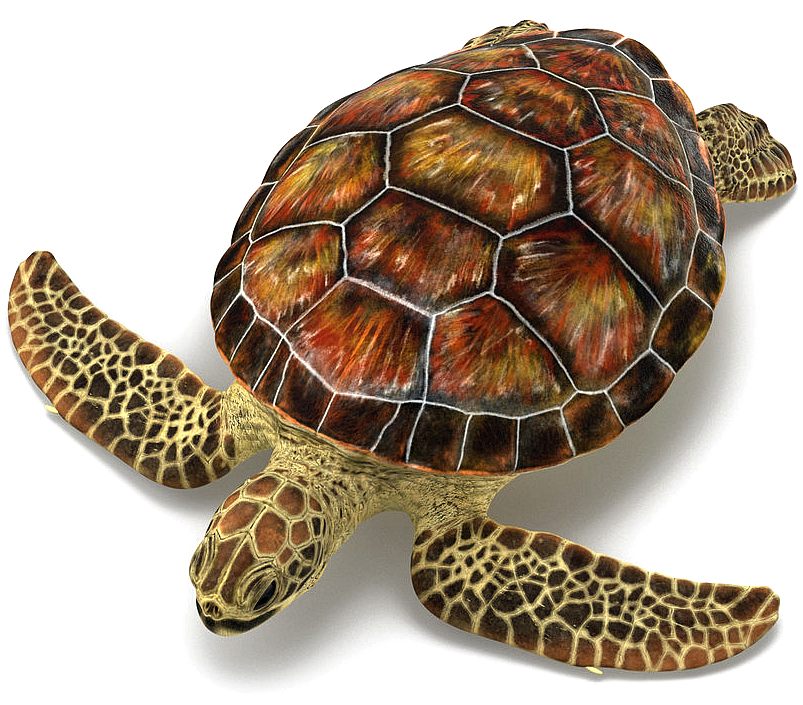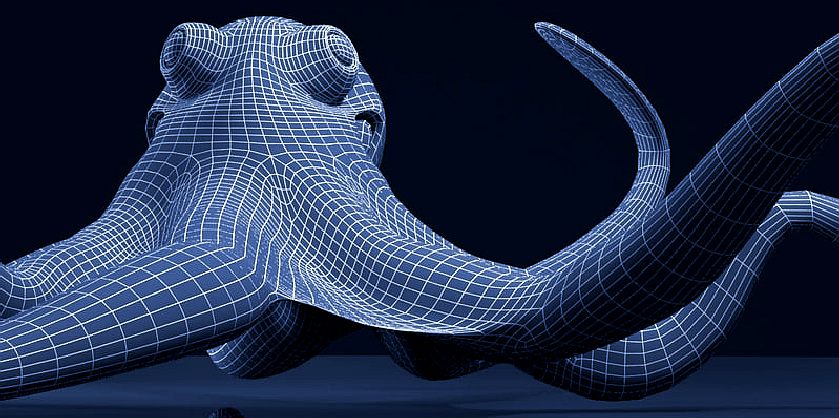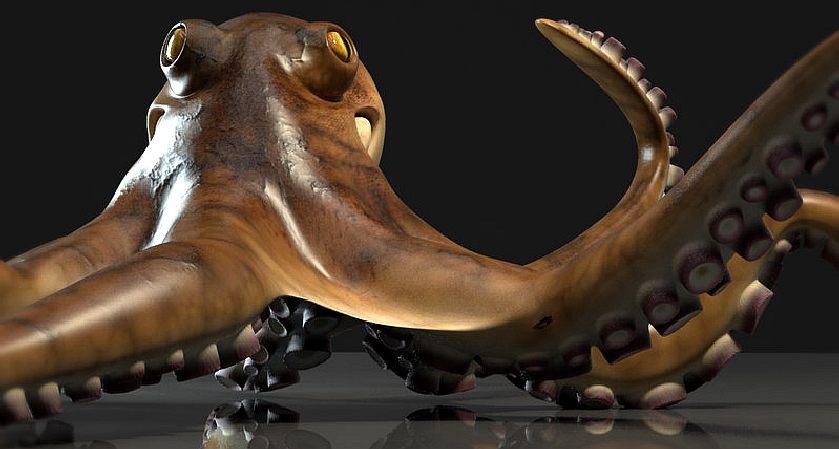 Virtalis also offer variants of the ActiveCube to enhance the immersive Virtual Reality experience, depending on use. Siemens' first thought was to commission a multi-walled ActiveCube for its Digital Factory, but, given its Product Review and Lean Cell Design teams are up to 10 strong, they plumped for a halfway house, a bigger Virtalis ActiveWall with a projected wall and floor combined with optical tracking for group and collaborative activities.

Movements within the ActiveCube's environment are followed using a tracking system. This added functionality alters the perspective of the visuals according to the user's position and orientation within the scene. The hand held controller allows the immersive experience to be enhanced further. The user can navigate through the virtual world, pick and manipulate component parts in real time and make decisions on the fly.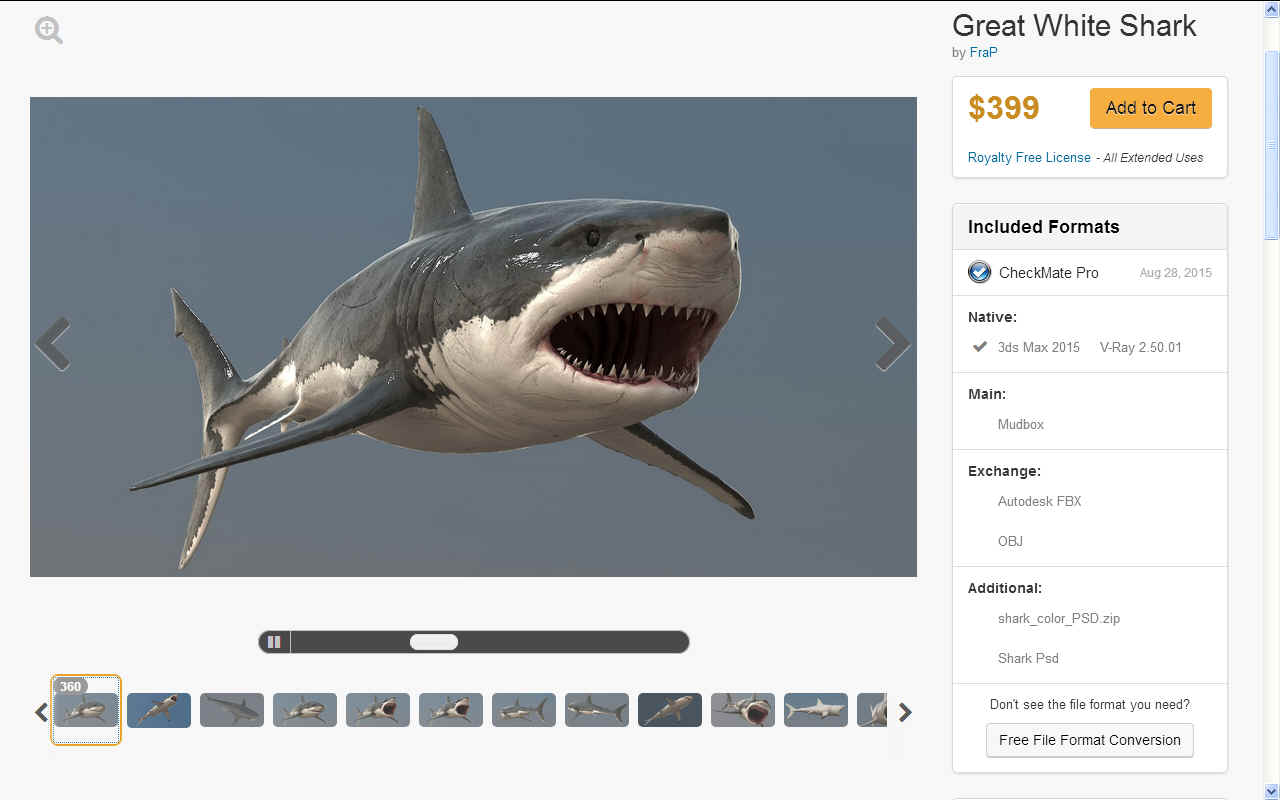 TURBOSQUID - TurboSquid is a digital media company that sells stock 3D models used in 3D graphics to a variety of industries, including computer games, architecture, and interactive training. The company, headquartered in New Orleans, Louisiana in the United States, is most known for brokering the sale of 3D models in return for a percentage of the sales. As of 2014, TurboSquid had over 550,000 3D models in its library, making it the largest library of 3D models for sale in the world. Turbosquid also has over 130,000 other products available, such as texture maps.

TurboSquid was founded by Matt Wisdom and Andy Wisdom, who were partners in Chimera Digital Imaging, a company that produced 3D animation for television commercials from 1994 to 2000. During that time the pair began researching ways to sell or license unused 3D models. They officially began software development of a marketplace in 1999 under the brand iPublish.

At the same time Digimation, a New Orleans company founded by David Avgikos, was working on a similar project called 3dBay. In April 2000, the two groups officially merged to form TurboSquid. Backed by angel funding, the company announced the new marketplace at the SIGGRAPH conference in August 2000. Autodesk subsequently distributed 3ds max 4 with a TurboSquid add-on, and TurboSquid received its first venture investment in April 2001.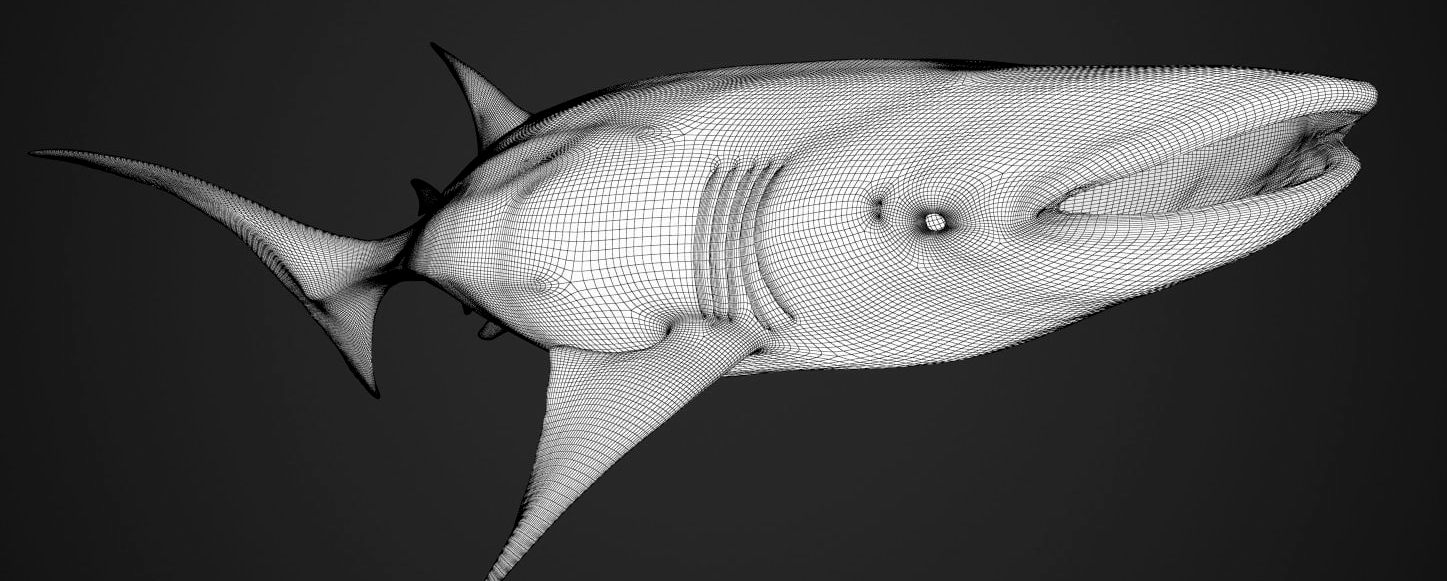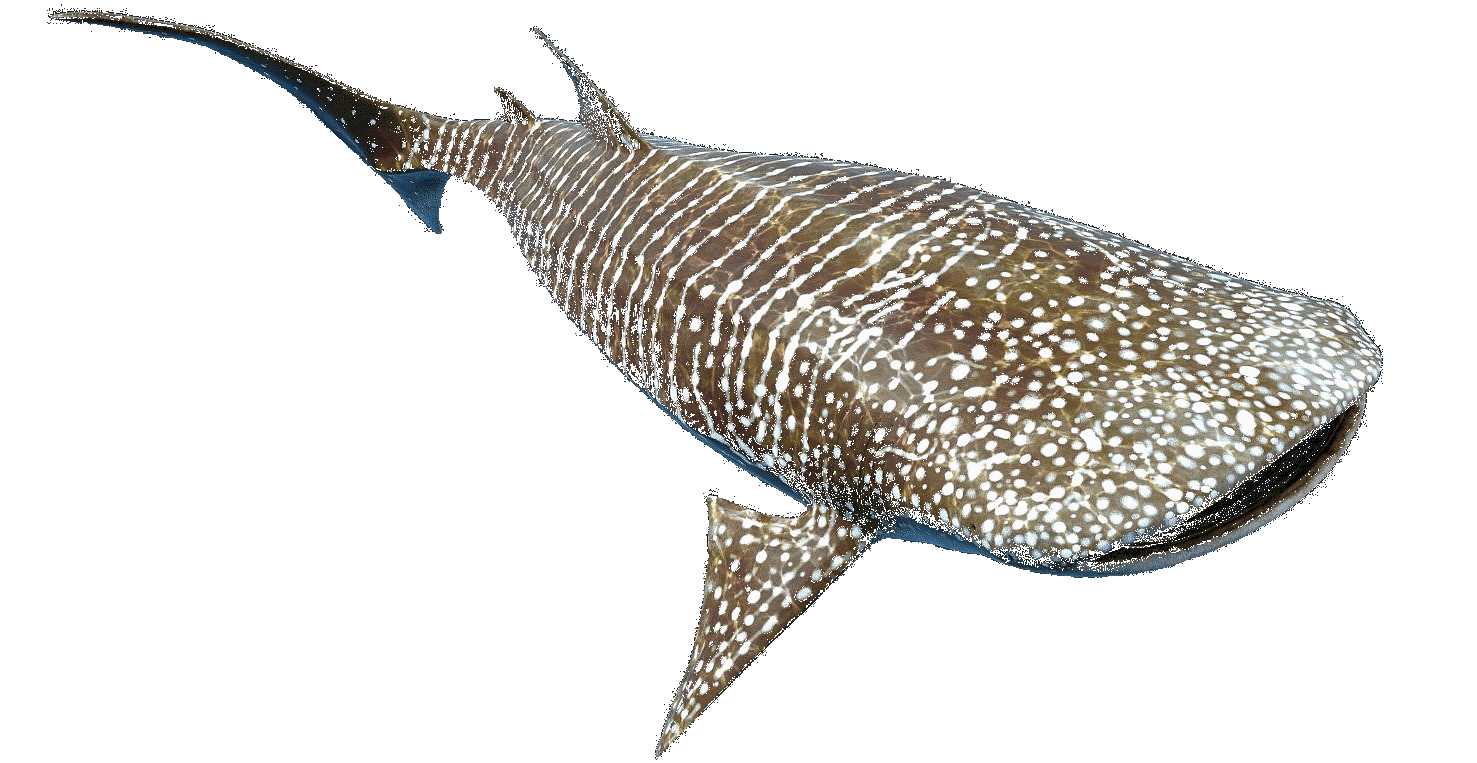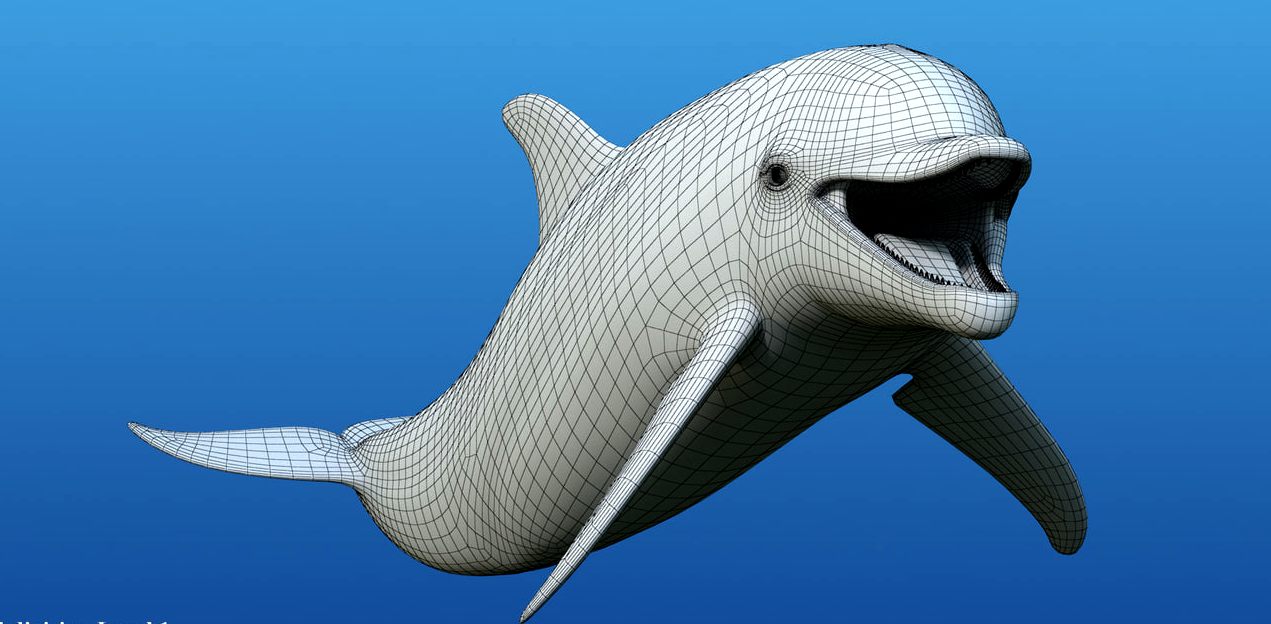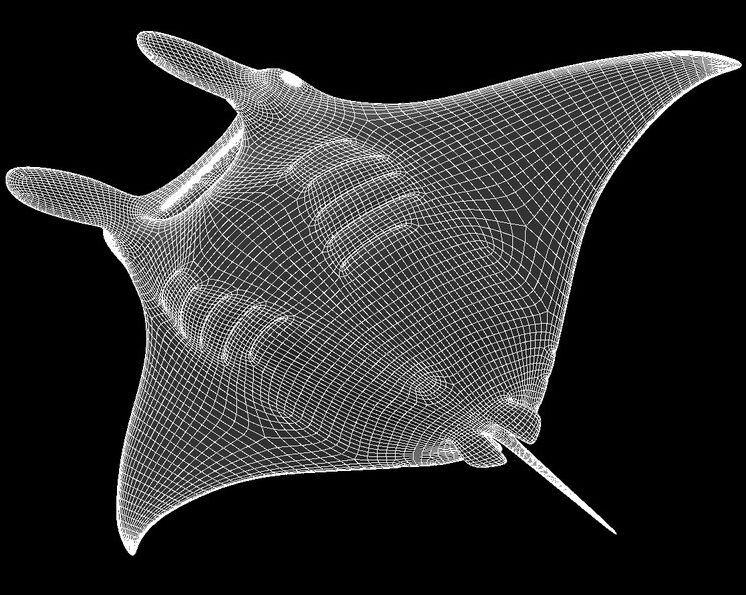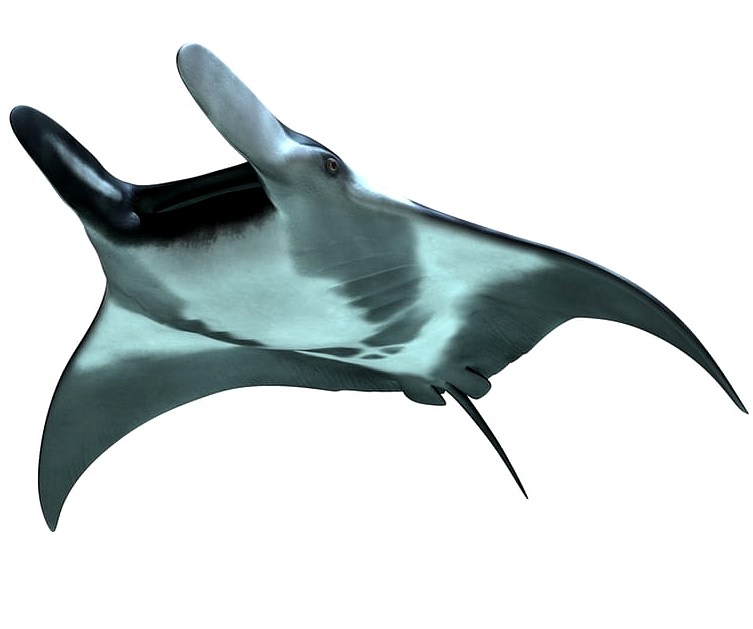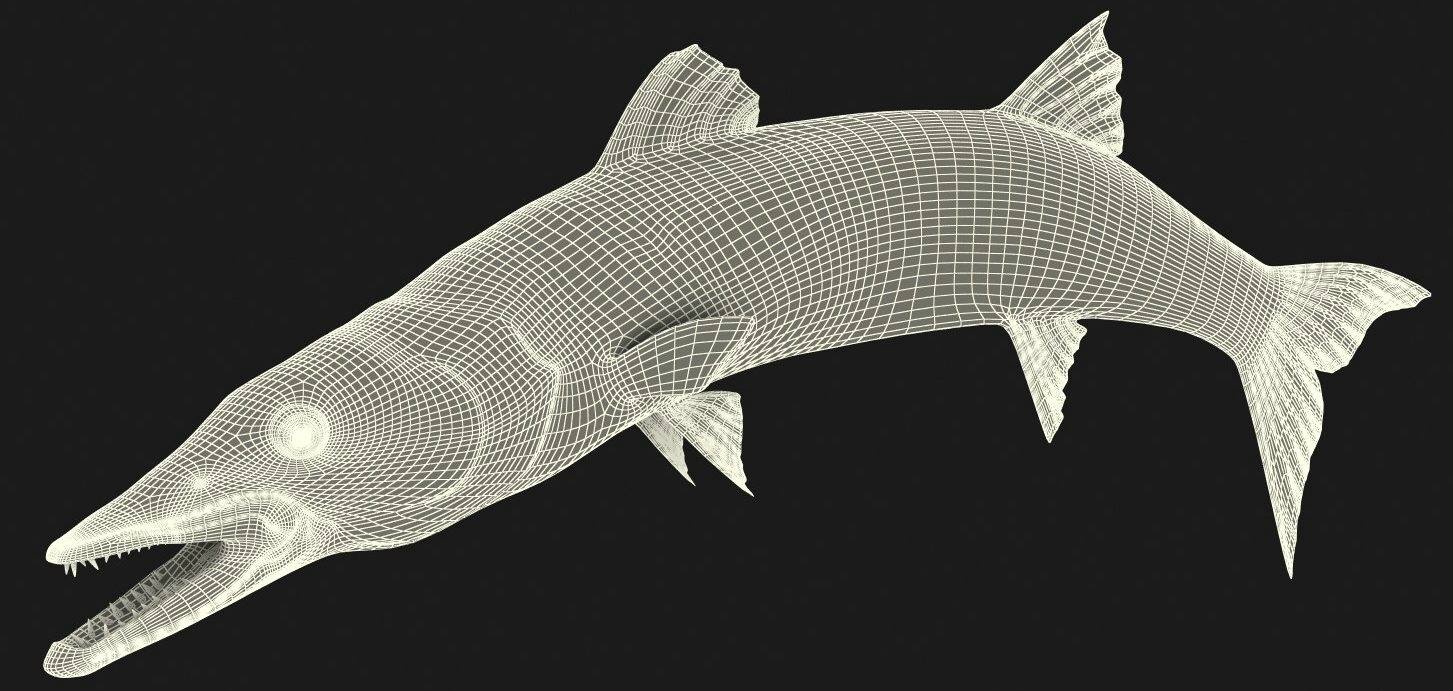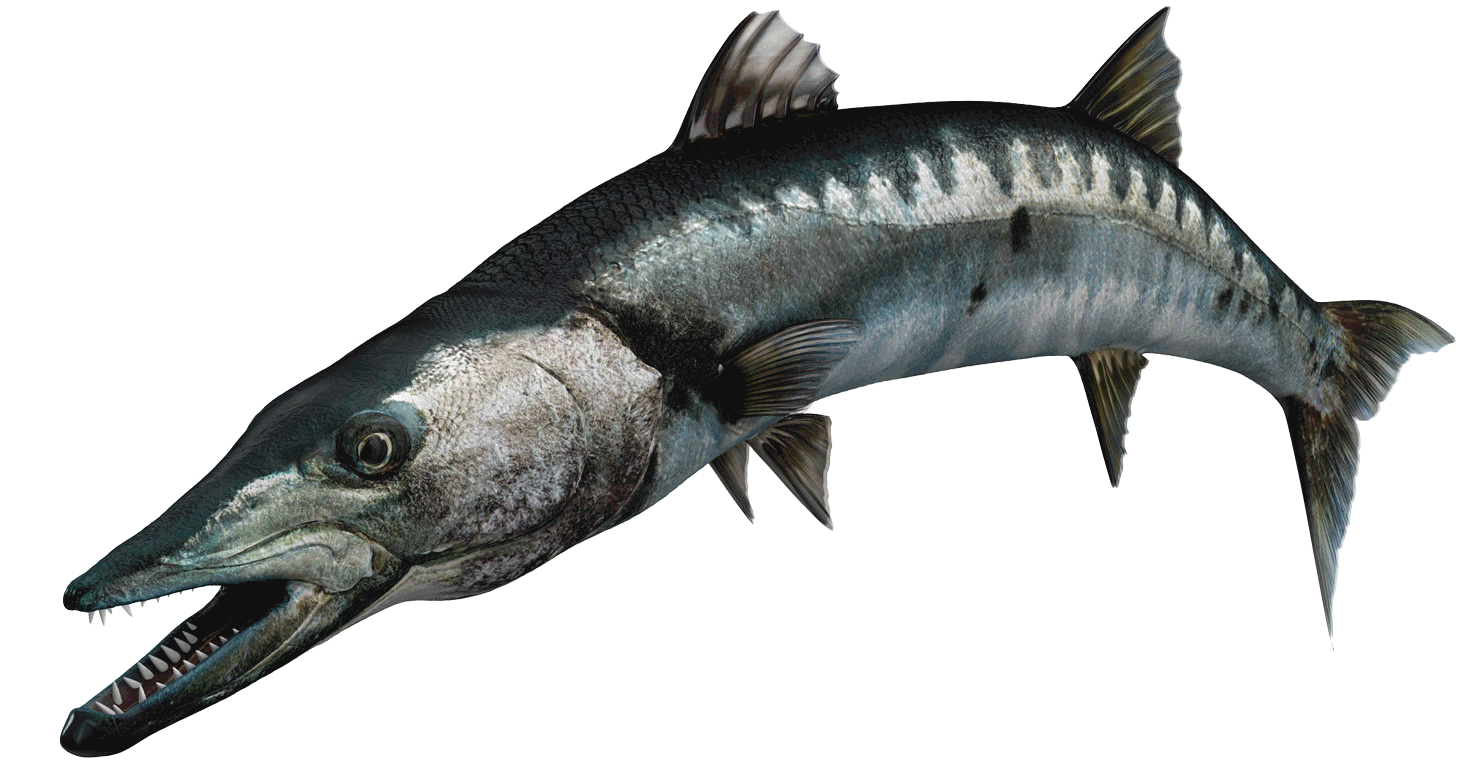 In 2005, Matt Wisdom and Andy Wisdom initiated and were instrumental in drafting and passing the Louisiana Digital Media Act (Louisiana Senate Bill 341), which seeks to stimulate growth in the technology sector by providing tax credits to digital media companies.

In 2005, levee failures in New Orleans following Hurricane Katrina caused catastrophic flooding and prompted the evacuation of nearly 500,000 city residents, including all of TurboSquid's New Orleans staff. Because the company's business is run on servers outside New Orleans, employees were able to continue work over the Internet allowing the business to maintain record growth through the whole period of displacement.

Falling Pixel is a marketplace for the purchase and sale of 3D digital content in Europe. Content is supplied by digital artists who receive royalties per sale. The company, which was founded in 2005, is headquartered in Manchester, United Kingdom. In 2010, the company became the United Kingdom's official distributor of Evermotion 3D models and supplies over 15,000 digital products supplied by over 500 digital artists. The company received a silver award from TopTenReviews.

In March 2011 TurboSquid acquired Falling Pixel and Exchange 3D, a marketplace predominantly serving the Russian 3D artist community. Both sites have remained as they are but are operated under the management of TurboSquid. Jonathan Lloyd, former Managing Director of Falling Pixel, was brought on as a member of the TurboSquid executive team.
3D WAREHOUSE - The SketchUp 3D Warehouse is an open source library where anyone using SketchUp can upload and download 3D models to share. 3D Warehouse was released in April 2006. The models can be downloaded right into the program without anything having to be saved onto the user's computer. File sizes of the models can be up to 50 MB. Anyone can make, modify, and reupload content to and from 3D Warehouse free of charge. There are more than 2.2 million 3D models for download, In 2015, the website had 1.7 billion page views. The global average duration of site visits is 11min and 38 sec. The site has 7.7 million monthly visits. The site has 23 million monthly searches.
SketchUp, formerly Google Sketchup, is a 3D modeling computer program for a wide range of drawing applications such as architectural, interior design, landscape architecture, civil and mechanical engineering, film and video game design. It is available as a freeware version, SketchUp Make, and a paid version with additional functionality, SketchUp Pro.

SketchUp is owned by Trimble Inc., a mapping, surveying and navigation equipment company. There is an online library of free model assemblies (e.g. windows, doors, automobiles), 3D Warehouse, to which users may contribute models. The program includes drawing layout functionality, allows surface rendering in variable "styles", supports third-party "plug-in" programs hosted on a site called Extension Warehouse to provide other capabilities (e.g. near photo-realistic rendering) and enables placement of its models within Google Earth.

Google acquired @Last Software on March 14, 2006 for an undisclosed sum, attracted by @Last Software's work developing a plugin for Google Earth.

On January 9, 2007, Google announced Google SketchUp 6, a free downloadable version of SketchUp, without some functionality of SketchUp Pro, but including integrated tools for uploading content to Google Earth and to the Google 3D Warehouse. A toolbox enables a viewer to "walk around" and see things from different viewpoints and supports labels for models, a look-around tool and an "any polygon" shape tool. Google SketchUp Pro 6 introduced a beta version of Google SketchUp LayOut. LayOut includes 2D vector tools and page layout tools allowing presentations to be produced without the need for a separate presentation program.

On November 17, 2008, SketchUp 7 was released, with changes intended to make it easier to use, integration of SketchUp's Component Browser with Google 3D Warehouse, LayOut 2 and dynamic components that respond to scaling. Windows 2000 was no longer supported. On September 1, 2010, SketchUp 8 was released, with model geolocation with Google Maps and Building Maker integration. Mac OS X Tiger was no longer supported.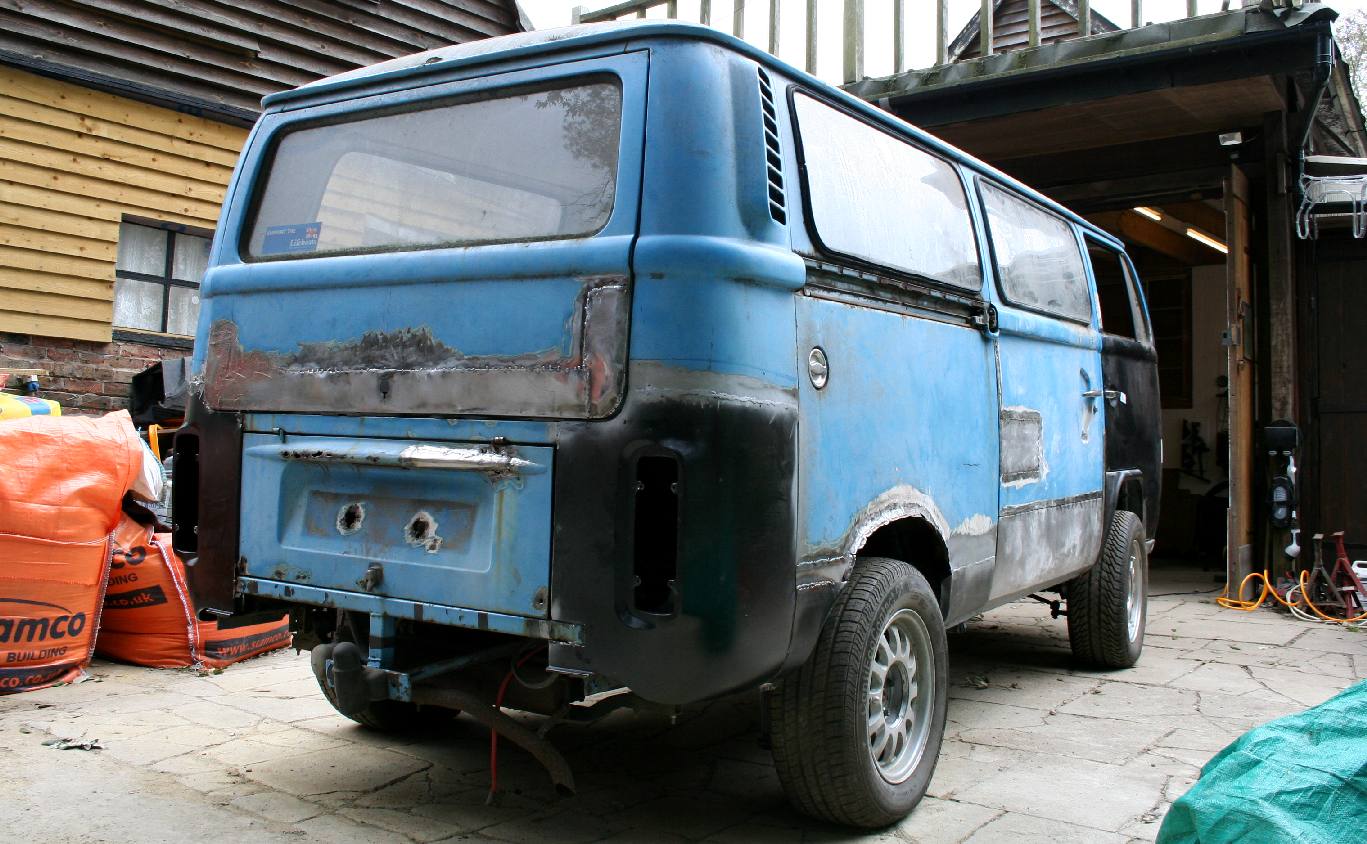 VW TOUR BUS - This 1978 Volkswagen combi van is nearing completion having undergone substantial mechanical and bodywork restorations. The interior is set to be trimmed in blue and then she will be painted ready to be vinyl wrapped. Other support vehicles will accompany our surfing wagon as Andrew and his team make waves at a venue near you in 2018 and 2019 if all goes according to plan. The Type 1 and 2 campers have long been synonymous with the eco movement world-wide.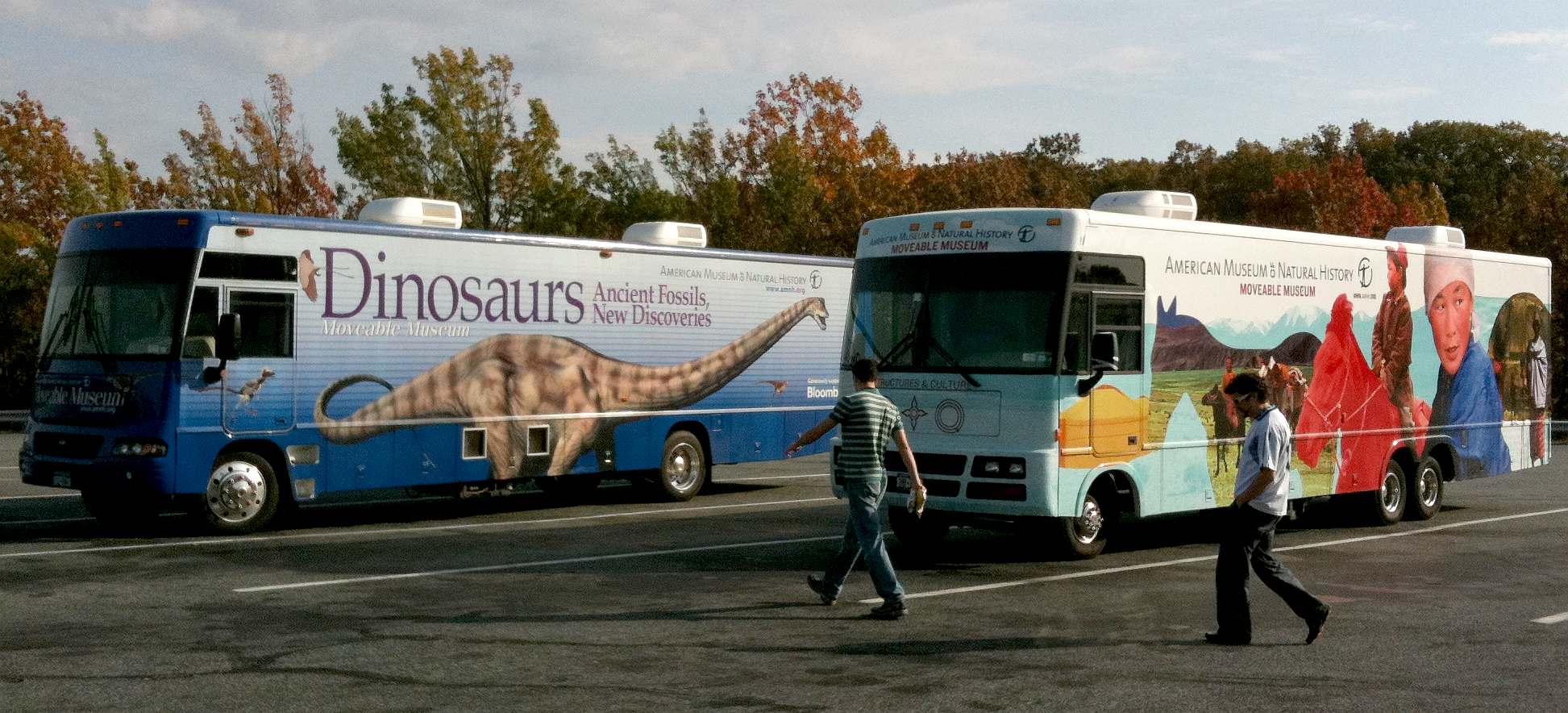 MOBILE MUSEUMS - The concept of traveling shows is nothing new. It's a bit like when the circus comes to town. Mobile museums have operated in the USA for years. A mobile museum is a museum educational outreach program that brings the museum to the people rather than the people travel to the display. Typically they can be in Recreational Vehicles (RVs) or trucks/trailers that drive to schools, libraries and rural events. Their business model is to use grant or donor support, as the goal is to make the museum exhibit accessible to underserved populations.
VR LINKS & REFERENCE
https://www.rijksmuseum.nl/
https://en.wikipedia.org/wiki/Virtual_reality
http://www.archivision.nl/
http://www.oculusvr.com/
http://oculusrift.archivision.nl/europeana/
http://blog.europeana.eu/2013/12/virtual-reality-and-the-museum-of-the-future/
https://3dwarehouse.sketchup.com/index.html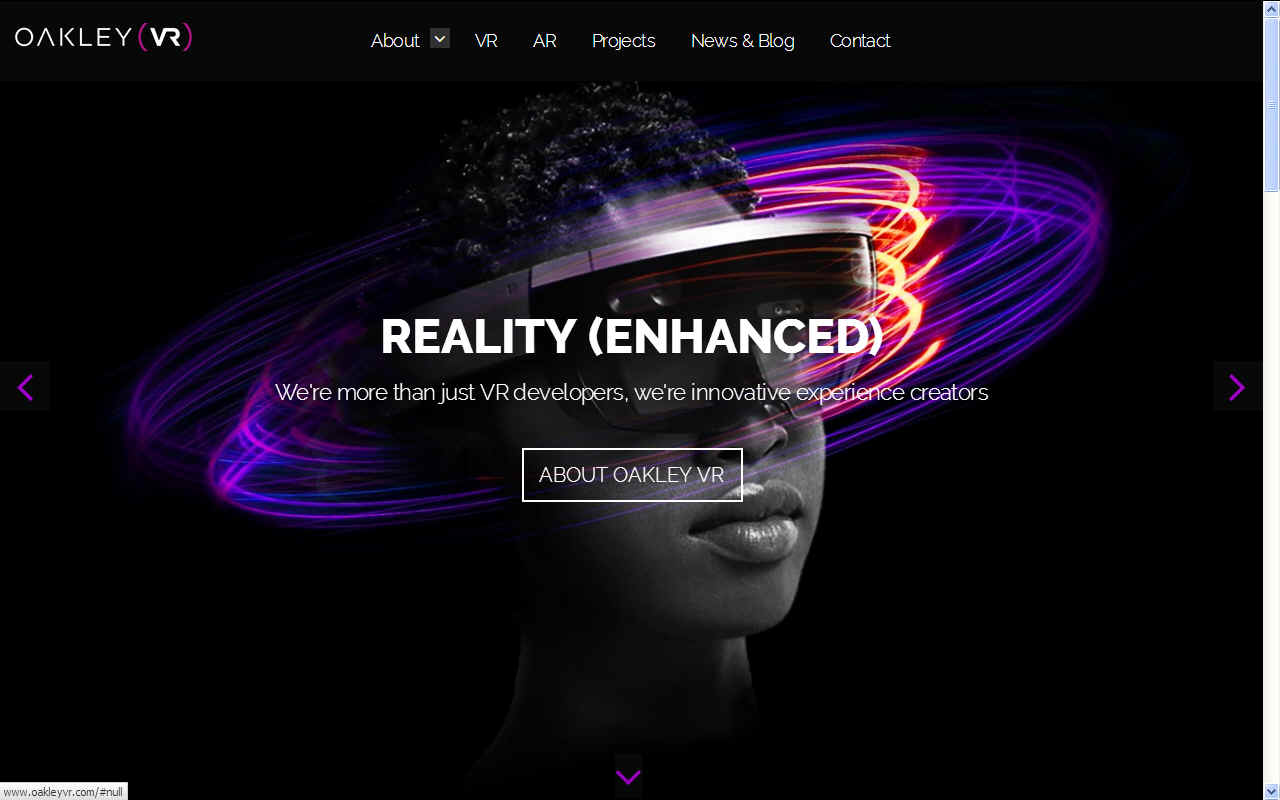 OAKLEY - Are suppliers of software and hardware kits to get you into a virtual world as real as you might care to make it with headsets and more.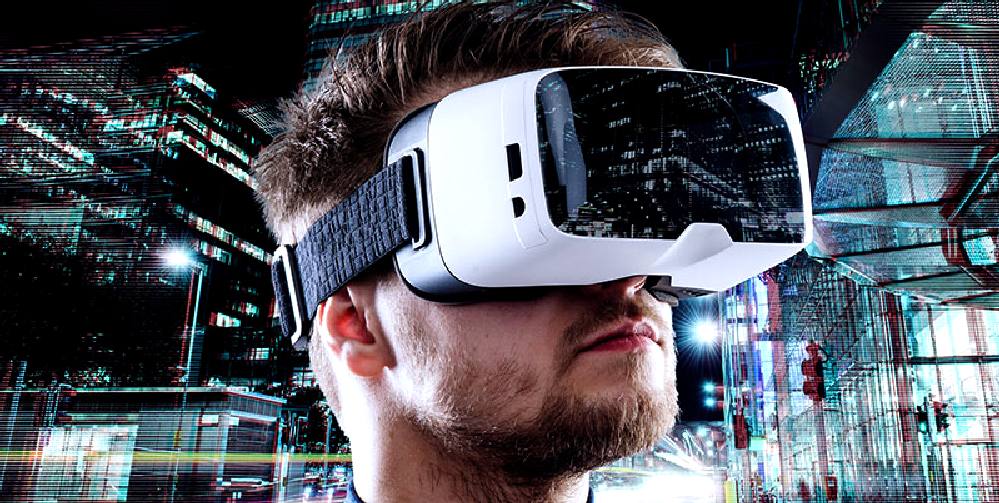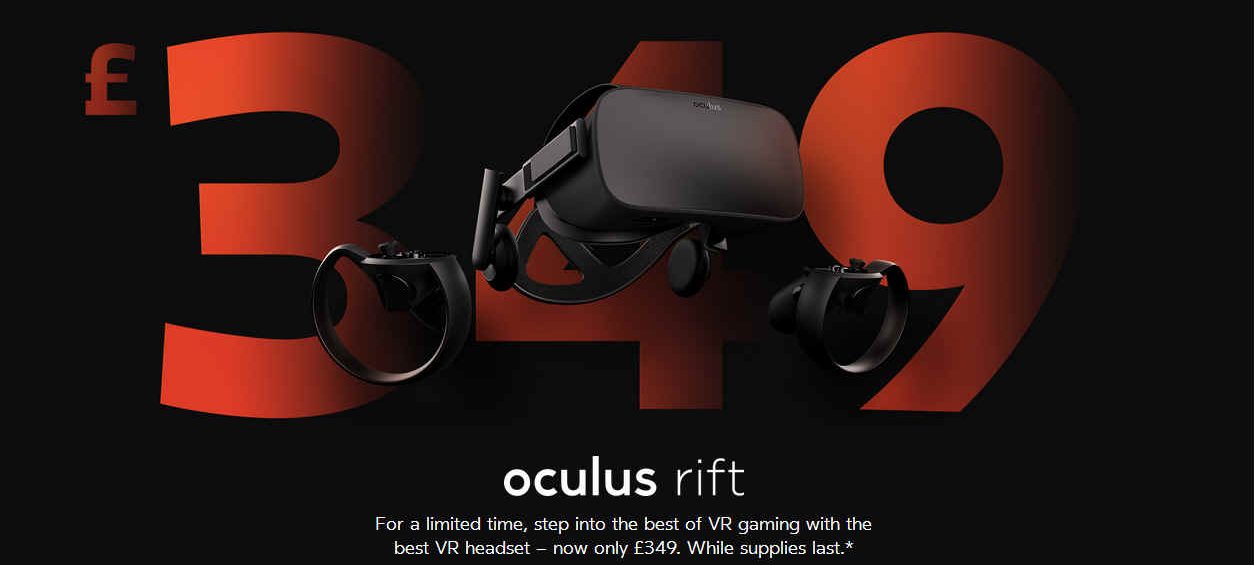 VR SIMULATION - SimuImagine being able to visit the Louvre, the Rijksmuseum and the Guggenheim all in one day! Imagine looking at the world's most famous masterpieces from your favourite chair in your own home. Imagine being able to look around museums and visit heritage sites that you otherwise might never be able to see because you can't afford it, or aren't physically able to travel, or just don't have the time. Then imagine creating your own museum, populating it with your favourite works of art and sharing your creation with others.

Virtual reality (VR) is expected to enter living rooms soon. The California-based company Oculus VR is working on an affordable VR-headset that displays immersive 3D scenes and uses head-tracking sensors to make the virtual environment respond to head turns. Initially, the glasses will be used mostly for immersive 3D games – many developers are already adapting their games for the Oculus Rift headset. The market for games is already in the billions of dollars and this will only increase it.

But there will be many more applications of VR besides games. Already, virtual reality is used to train aeroplane pilots and to help people overcome the fear of heights. Through VR, scientists can interact with chemical compounds as though the scientists themselves were the size of a molecule. Architects can give guided tours of buildings that don't even exist yet. All of this technology is coming down in price so that it will soon be affordable to the likes of you and me. In fact, your current computer is probably already powerful enough to render 3D worlds.

Virtual reality will offer great opportunities for the world of museums, galleries and archives. A first step would be to recreate existing museums online so that people from all over the world could visit them from exactly where they are. And then each of us could curate collections and put them in an environment of our choosing: how about looking at some of Rembrandt's paintings in one of the workshops he worked in? Or what about a museum in which you could change the entire collection with a press of a button? How about stepping into a painting from Monet and being able to walk around the water-lily pond?

At Europeana, we have been experimenting with this new technology. We asked the Dutch design agency ArchiVision to develop a 3D model of a small fictional museum (the 'EUseum') in which you can marvel at some of the masterpieces from the Dutch Rijksmuseum. For this demo, we used a development kit for the Oculus Rift virtual reality glasses. Using the headset, you can 'walk' around and see the paintings at much closer range than would be possible in reality. When you turn your head, your view changes accordingly, giving you a sense of actually being in the virtual museum.

Please contact Wiebe de Jager (email: wiebe.dejager at kb.nl or @wdejager on Twitter) for more information or if you've got an idea we could help with.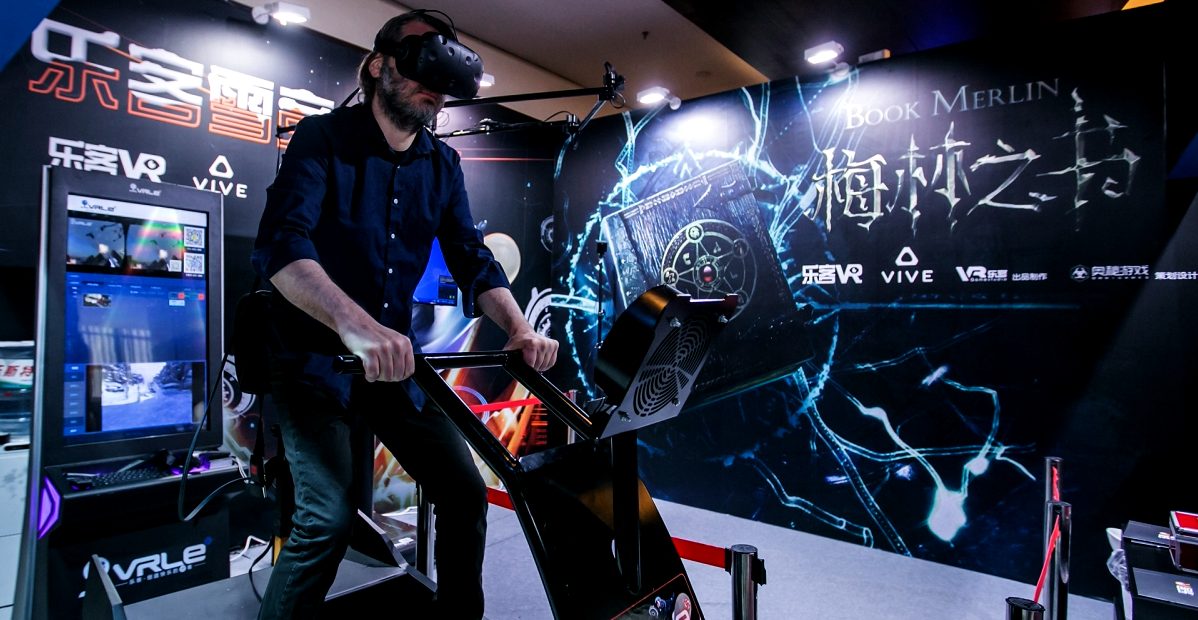 VR SIMULATION - Simulated rides can be better with virtual reality headsets linked to machinery and blowers to help you feel the environment you are looking at and hearing.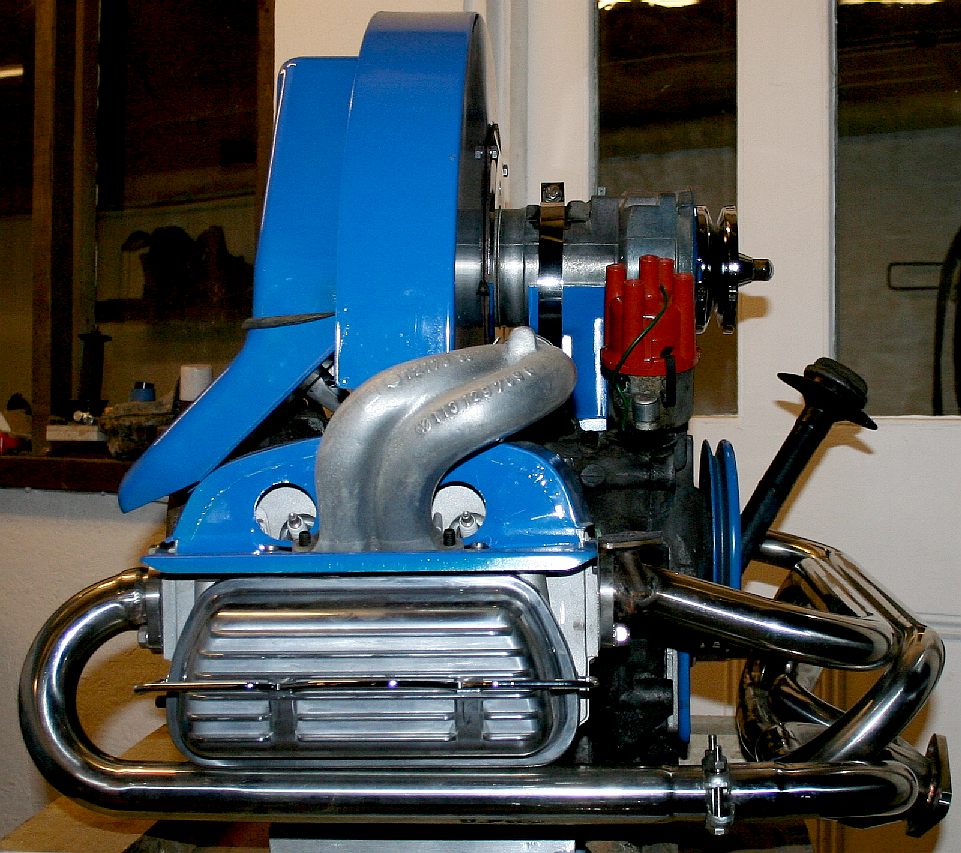 NO, THIS IS A REAL ENGINE - A well presented Volkswagen engine like this air cooled classic is beautiful even to motoring non-enthusiasts. To complete this picture the inlet manifold would have to be polished and anodized. A performance twin-choke Webber and manifold and electronic distributor with translucent blue cap will be the final touches to this engineering canvas. Even this machinery could be digitized to create a virtual world display. Copyright © photograph 6 November 2017, all rights reserved.
VW HOME - BODYWORK - ELECTRICS - ENGINE REBUILD - GOLF - JEEP HOME - LOGISTICS
STAINLESS STEEL - SUSPENSION & BRAKES - TOUR BUS - VINYL WRAPPING - WELDING