PROJECT SEAVAX - TEAM to 2019
This project began in 2015 when a fellow solar designer from Australia suggested that Nelson's earlier work on solar powered vessels and high efficiency hulls might be adapted to cleaning ocean waste. Reports from the UN highlighted the problem that eluded a solution - and that triggered design brainstorming at Bluebird Marine Systems Ltd, a company that worked on this project on a not for profit basis until 2017 - now disolved. Nelson was a volunteer consultant to the SeaVax project during these times, coming up with a workable concept, to include a large beach launching and recovery vehicle named AmphiMax as a contingency plan against high boat yard costs.
Chris Close became involved at a very early stage and became the project director, freeing up time for the concept to mature and not shy in rolling up his sleeves in his spare time. Eventually, a launch and recovery system was developed from trailer, to a powered trailer, and thence to a fully amphibious portable dock, or virtual shipyard. This concept has taken a back seat, but remains an option, should mass production become attractive in less developed countries.
As most entrepreneurs soon discover, the real struggle is not having the idea, it is securing funding to make it happen, after you have exhausted your own piggy bank. Crowd funding is brilliant to push development, but for a project this size, there needs to be the political will. At present the G20, UN and EU are not interested in cleaning the oceans directly, all confirmed in writing by these organizations. There is though signs of hope as research grants are coming online that may provide some impetus, for anyone taking up the torch. Lobbying continues.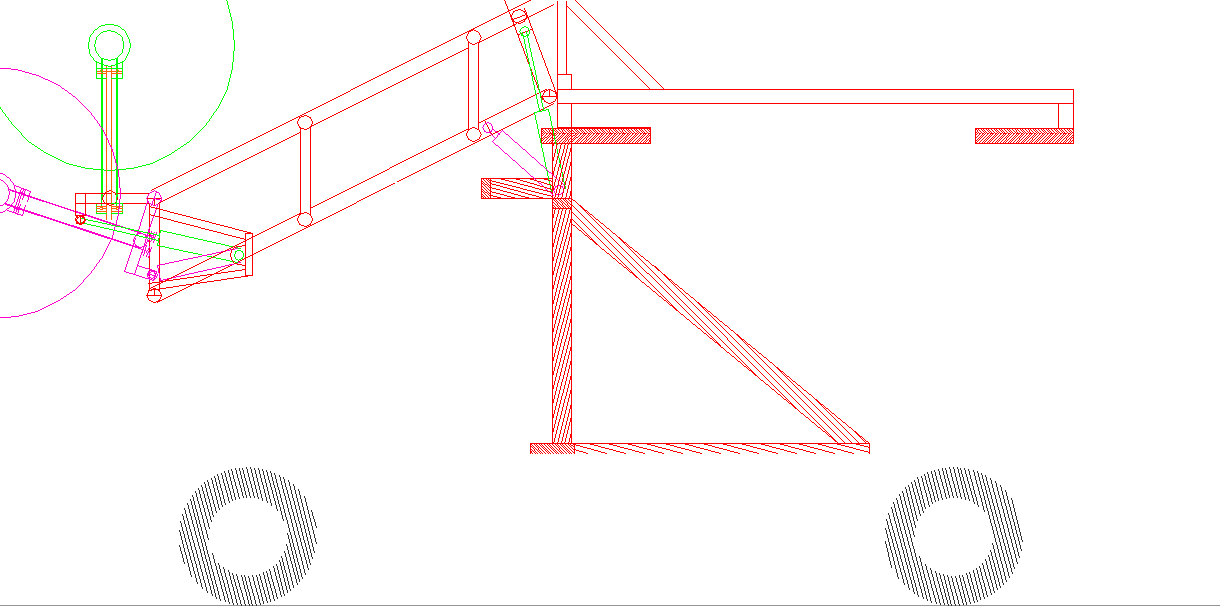 ADAPTATION - Nelson modified a Ford Transit van to accept a heavy duty roof mounted frame, with internal structural modifications to allow hydraulic actuators to lift and lower a wind turbine and open and close a solar panel array to track the sun. This is exactly the same system (only larger) that will be fitted to ocean transports, only scaled up by an appropriate factor. Copyright © diagrams March 12 2019. All rights reserved, Cleaner Ocean Foundation Ltd.
ROOF MOUNTED FRAME - This is the steel frame being constructed in May of 2019, before fitting to the Ford Transit donor vehicle. Copyright photograph © 7-05-19 Cleaner Ocean Foundation Ltd, all rights reserved.
POWERING UP - Inside the Ford Transit we see two hydraulic pumps mater to 24 volt motors that are powered by four heavy duty marine leisure batteries. The batteries are to be charged by the solar panels and wind turbines, with mains monitoring between operations. Copyright © photograph 21 June 2019 Cleaner Ocean Foundation Ltd. All rights reserved, save for educational and research purposes.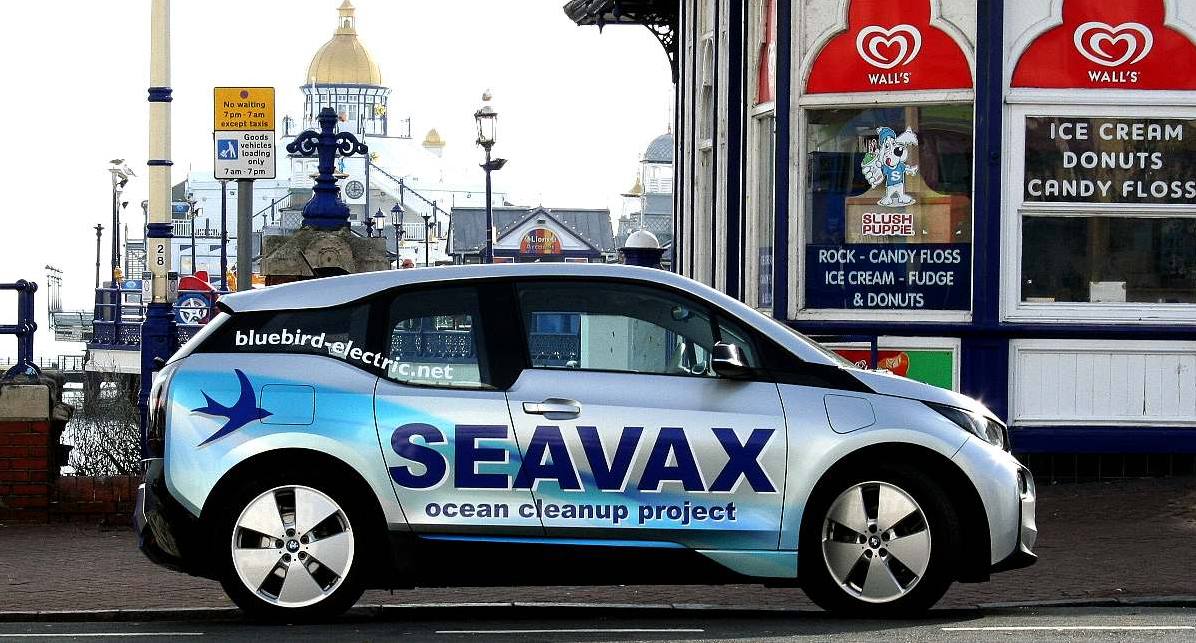 i3 - Once you have driven one of these little beauties you'll not want to get back into a petrol or diesel car. The performance is staggering for a town car, with 170 horsepower on tap. The sooner these cars are on the roads at more affordable prices the better. You soon get used to plugging in once every three or four days, and there is a generator onboard should you forget, increasing the range by another 100 miles, or until the next petrol station. We need more charging points, or battery exchange to make the transition to all electric motoring.
Briggette Dusart fully endorsed time spent on the concept, when directors loans and third party contributors helped to pay to kickstart the project and produce a 1/20th scale working model to prove the concept.
In 2016 Avaaz offered to help raise funds to take the concept further and that led to a Horizon 2020 application in 2017 that only got to a reserve position - triggering more lobbying and other thoughts as to ways to raise the profile of such projects in the hope of attracting additional funds.
In 2016 the team constructed a robot lab and water test tank and built a model of the launch vehicle named AmphiMax, since it will be the world's largest amphibious vehicle when completed.
Lloyd Stebbings is a boat builder by trade, an expert in composites and restorer of historic vessels, he is keen to help with the build of any size SeaVax prototype as he enjoys eating fish, but would enjoy it more if toxin free. Lloyd will become active in the project as and when funding is achieved - and if needed.
In 2017 Danny Goldsmith came onboard. Danny is a Naval Architect who is keen to help conserve our oceans. He will become active on the project when planning the construction stages of SeaVax.
Emily Hoad is a marine biologist and oceanographer live to the issues relating to effective filtration that is one of the key technologies to develop as part of 10 year plan, as SeaVax progresses from TRL1 to TRL 9 and beyond. Emily joined as a team member for the summer of 2018 (only) helping Nelson to formulate a scale for marine biota that will be further developed as part of sensor calibration for the collector heads of the Pilot SeaVax.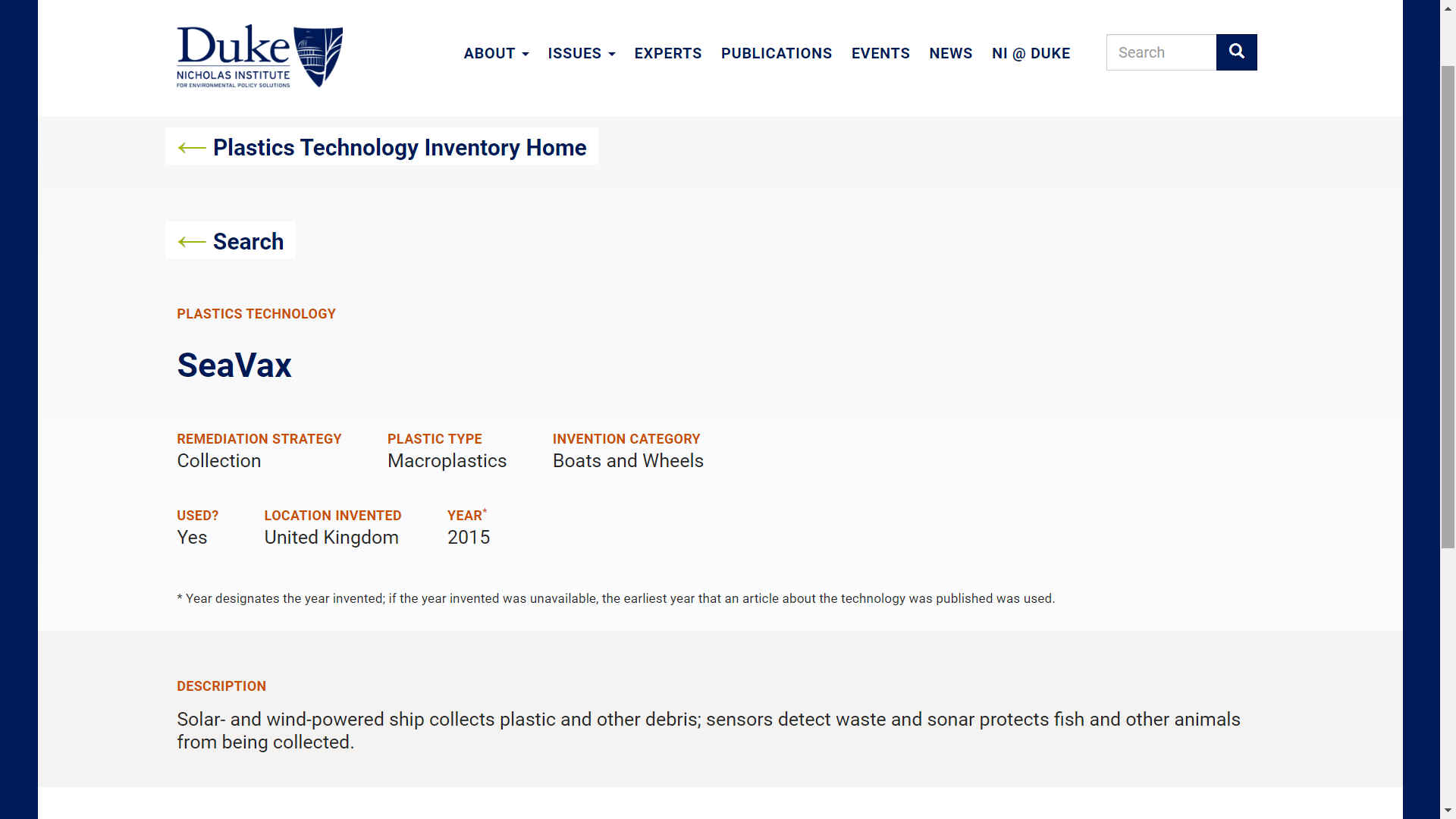 STATE OF THE ART - Many such studies show the technology as fully developed, when in fact only the basic principle has been established by experiment. The concept needs to be taken forward where it is not even at TRL 1 - and that will require significant grant funding for the research needed - but we fear that the moment is lost. Perhaps the EC should have supported while a team existed that was willing to take on the challenge!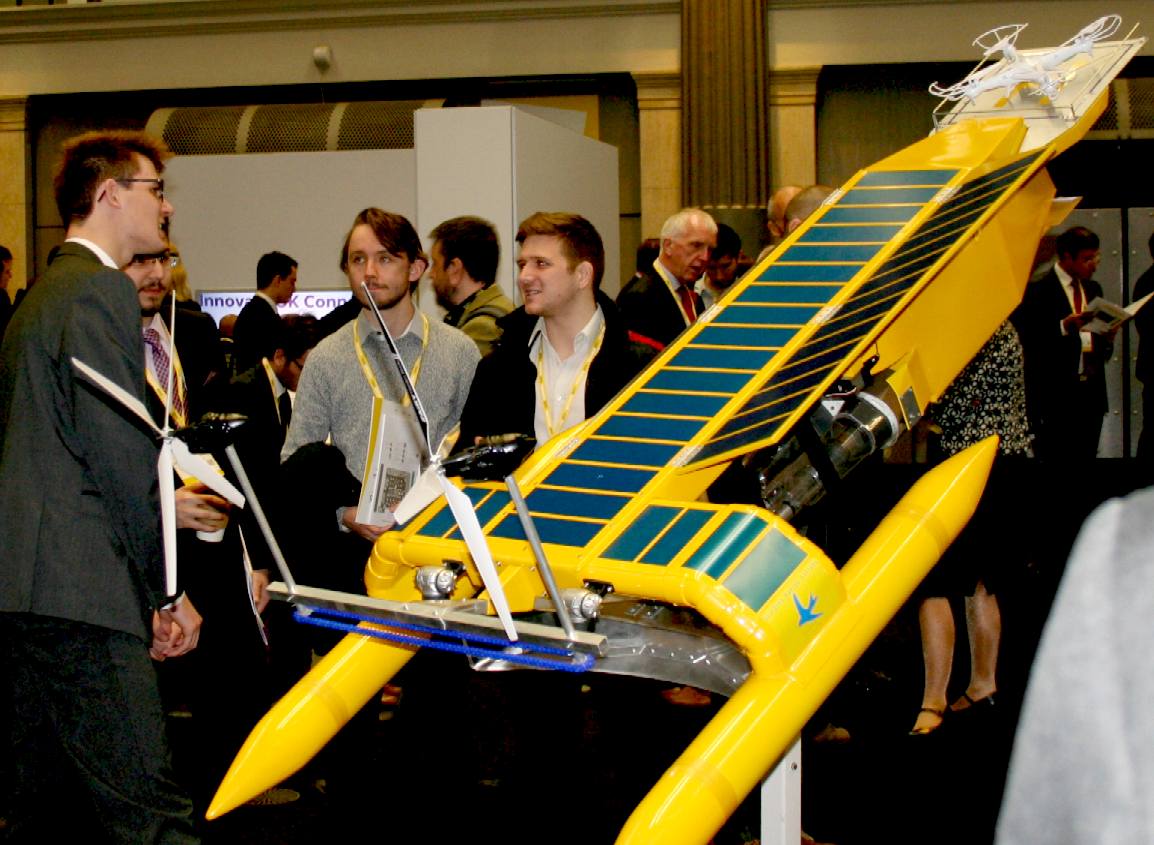 JAMIE HUGHES - Seen here on the left, the youngest member of the SeaVax team in 2015 at Innovate UK, Old Billingsgate, London. Jamie extols the virtues of this splendid proof of concept model mostly built by Nelson on a shoestring budget, explaining the features to visitors to the event. Part of Nelson's duties when in the workshop is showing students how to make things, giving them the chance to build their skill levels on a one-to-one basis. Such opportunities are limited due to the calls on his time.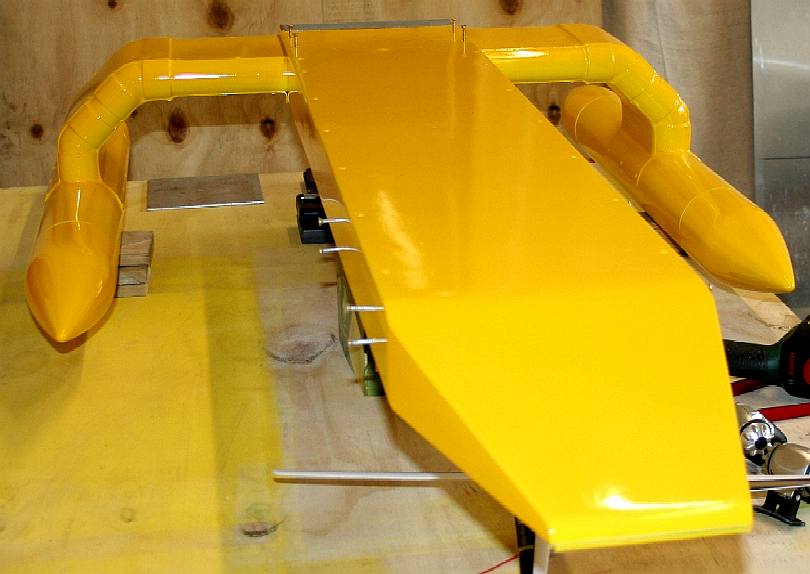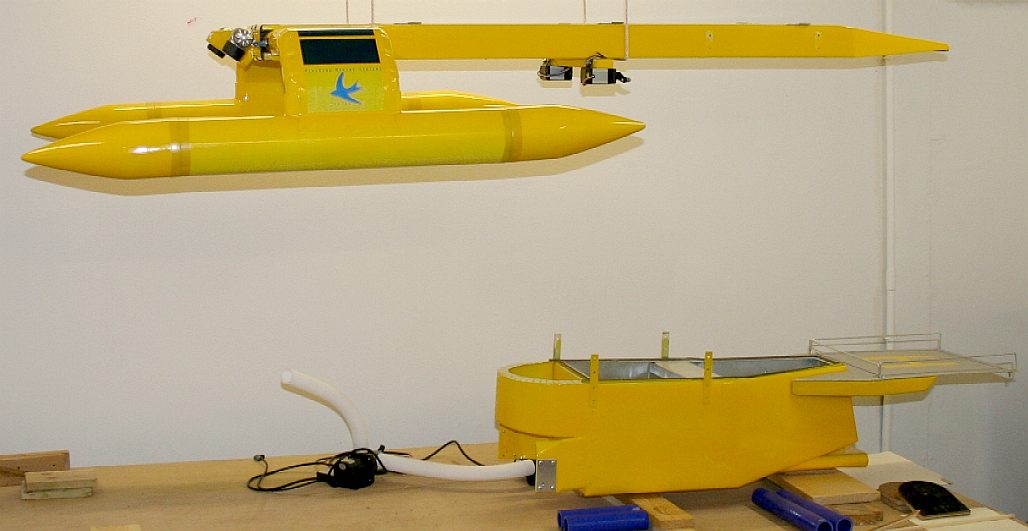 WHAT FUTURE OUR OCEANS? - The versatility of SeaVax™ is enhanced using a modular approach that helped us to develop these ocean going machines into an economic tool for the long-term prosperity of all fishing nations in the drive for a truly sustainable, circular economy. The SeaVax project ended in May of 2020 with the project team disbanded, looking for paid careers to cover their mortgages - with our thanks to one and all for giving it a go. The Foundation is now concentrating on renewables to tackle acid oceans, and lobbying (instead of cleaning) to tackle ocean plastic.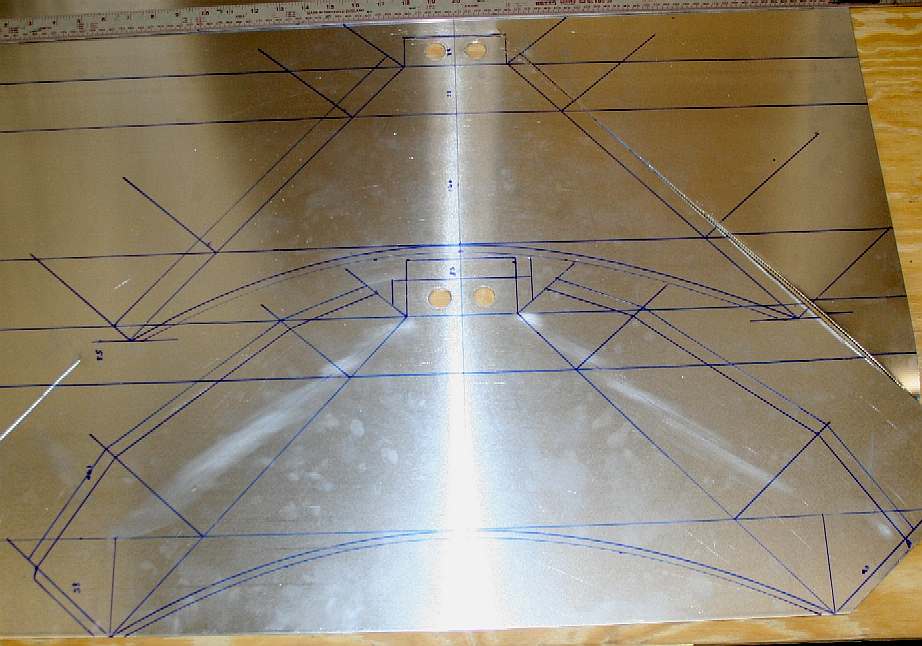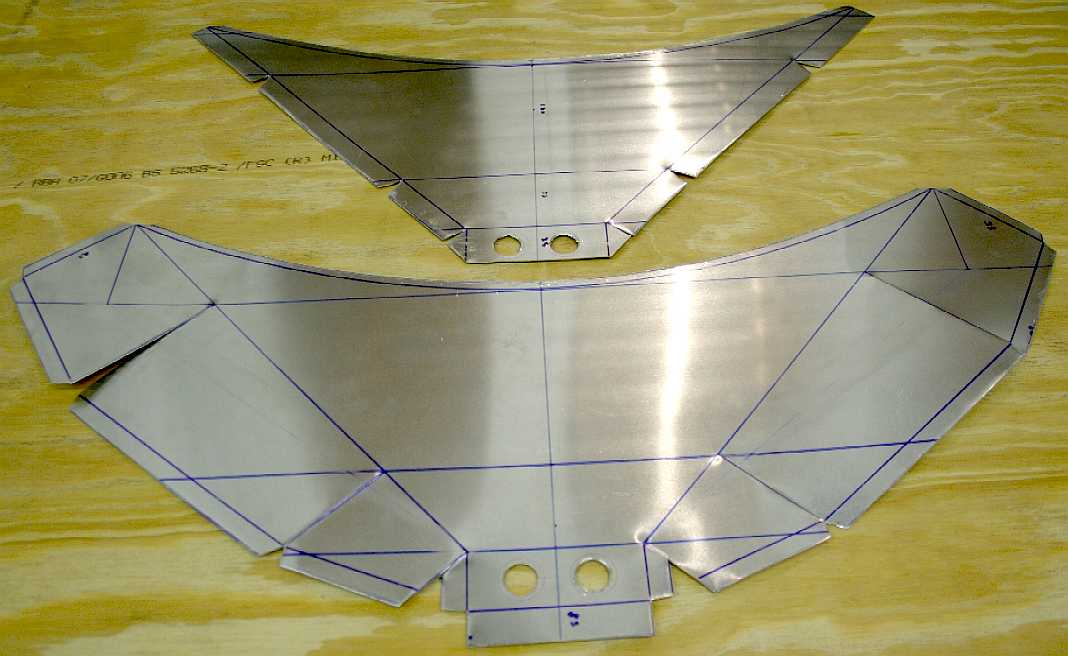 COLLECTOR HEAD - From sheet metal to a fully formed water scoop with a powered shredding machine inserted. This was how a flat piece of aluminium was turned into a working part of the test tank model. Forming and bending metal is all part of the prototyping skills that every craftsman must master. Copyright © photographs 2015 Cleaner Ocean Foundation. All rights reserved.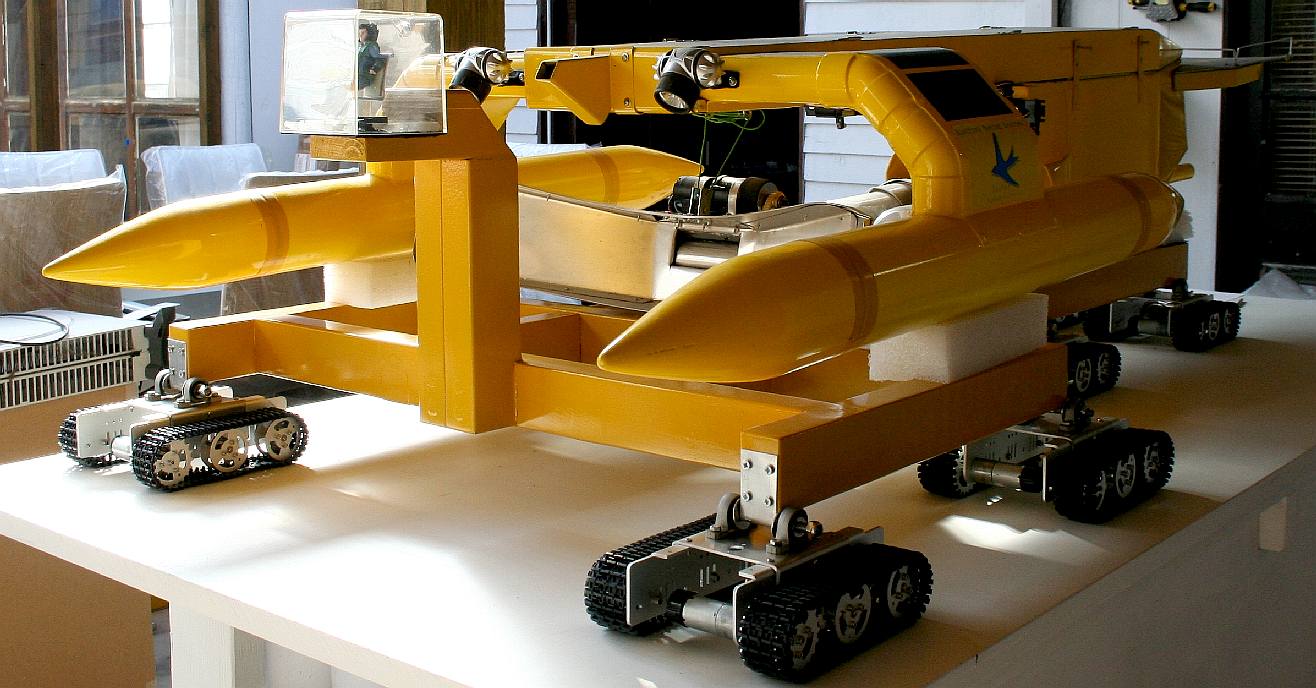 OCEAN CLEANING RIG - The SeaVax ocean plastic cleaning vessel is seen here on an AmphiMax beach launcher in 1/20th scale for testing in our water basin. It is a bit Gerry Anderson, and very Thunderbirds, but it worked - proving the concept. The caterpillar tracked bogies and electric drives and gearboxes all had to be waterproofed for tank testing, to be able to simulate a launching in realistic conditions. This small scale test rig can launch and recover over 50kg across simulated pebbles and sand at inclinations of 30 degrees. Sometimes you have to think outside the box to find a solution. Nasa's version of this is many times the size for launching space rockets. They also think outside the box. Copyright © photograph 25 June 2018 Cleaner Ocean Foundation. All rights reserved.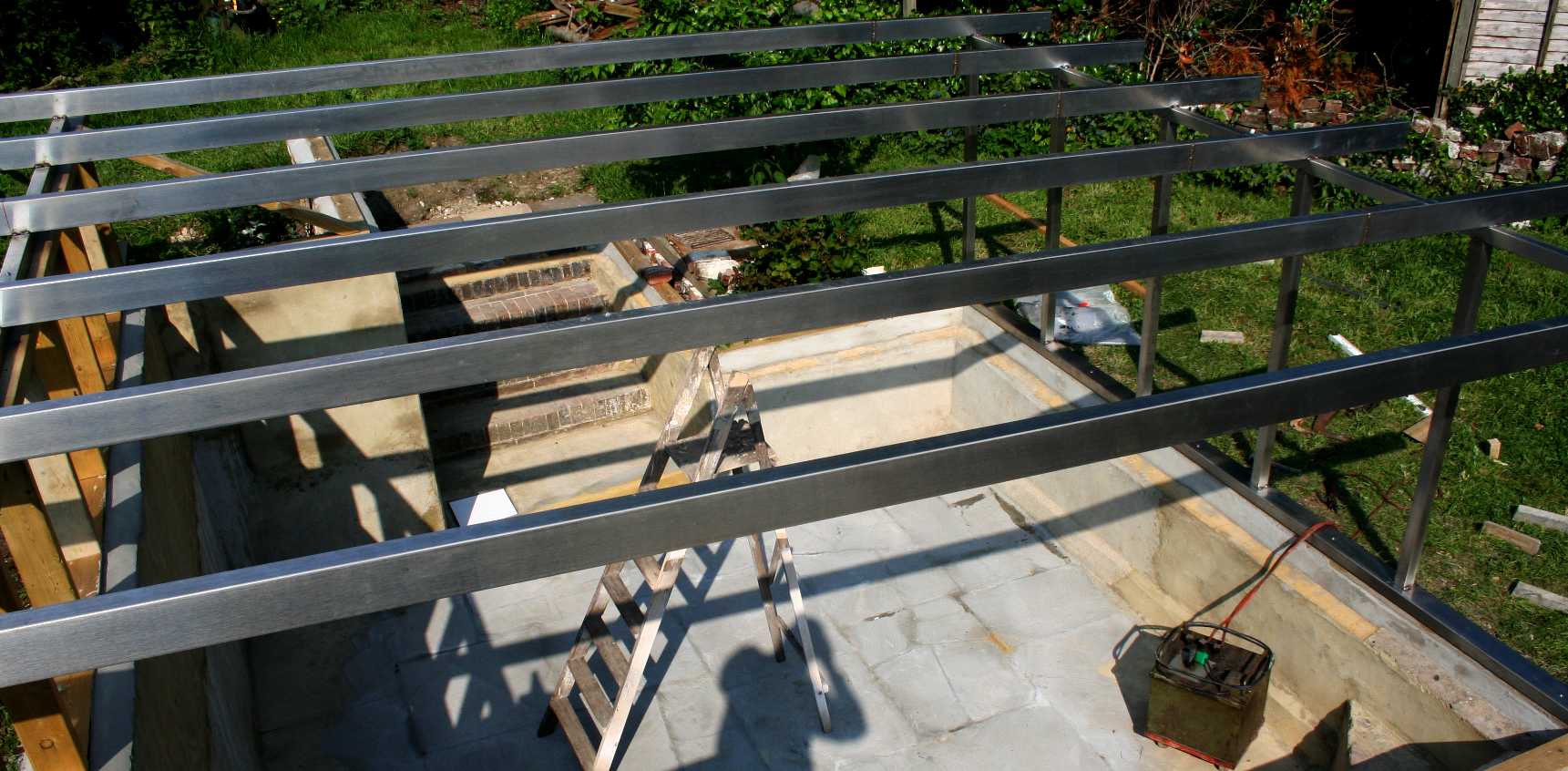 TEST TANK CONSTRUCTION - These stainless steel support beams for a water test tank were welded in position by Nelson with an old Oxford Bantam arc unit using high nickel content welding rods. He's been using this transformer since 1978 for joining outside in windy conditions where MIG welding can be temperamental if the shielding gas in blown away. Copyright © photographs Cleaner Ocean Foundation Ltd. All rights reserved.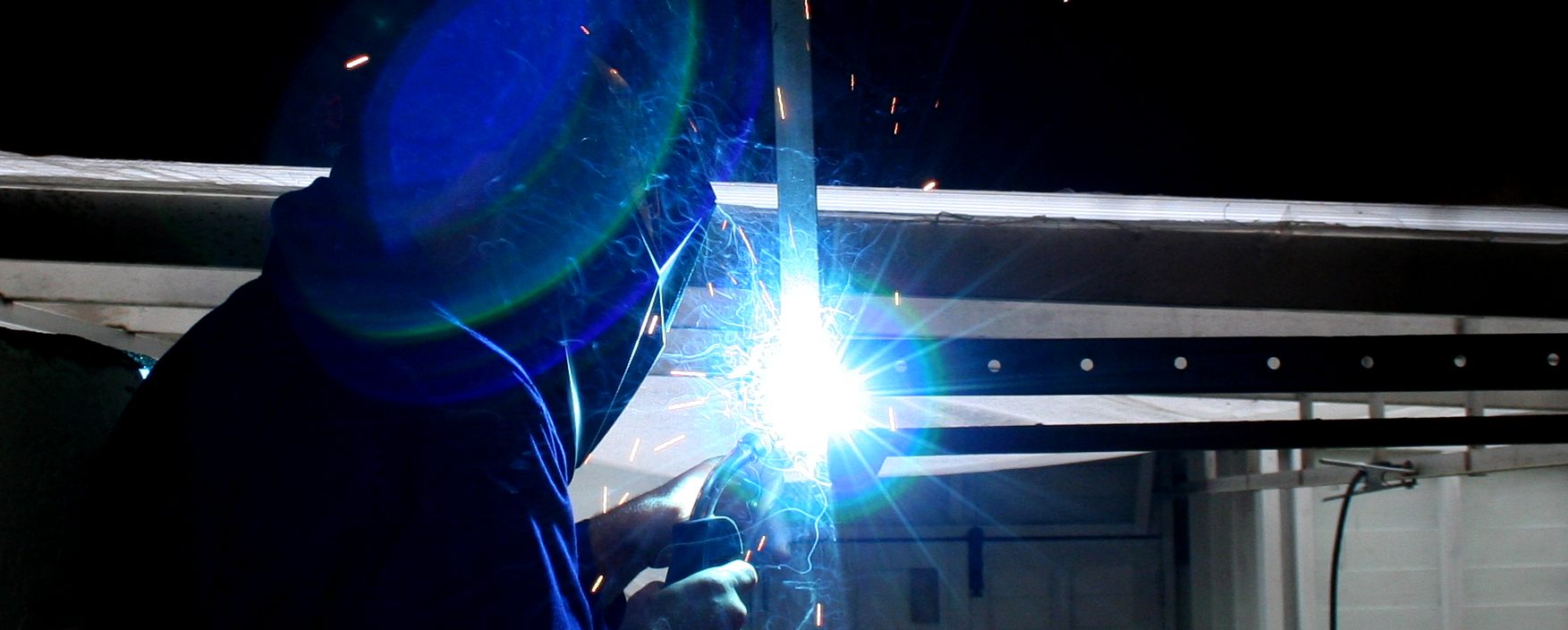 TEST TANK RUNNERS - A carriage was welded to the frames in the picture above to enable transport of the SeaVax tank test models from the control area to the water. Copyright © photographs Cleaner Ocean Foundation Ltd. All rights reserved.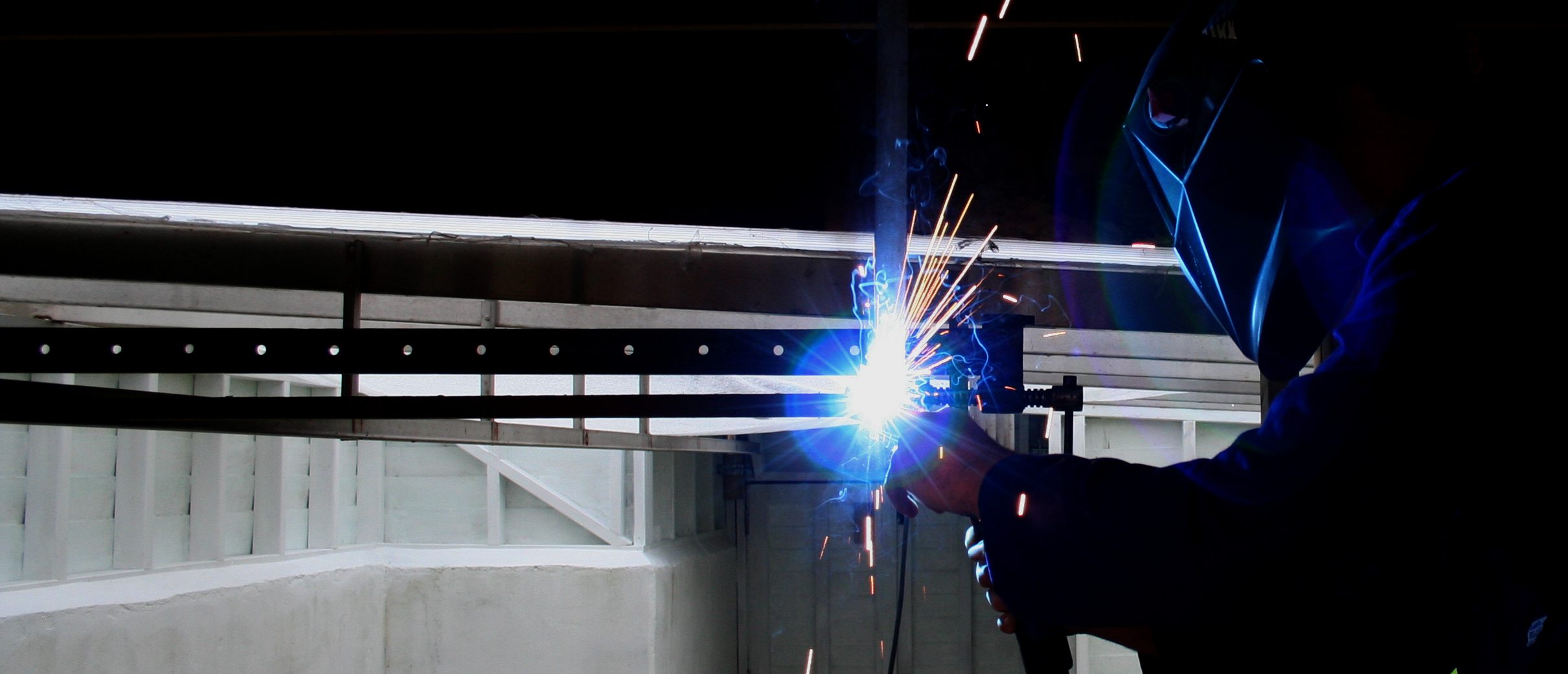 PRODUCTION - As a production welder Nelson makes short work of construction jobs like this. Welding in aluminium is another skill that is useful for boatbuilding and other prototyping. Copyright © photographs Cleaner Ocean Foundation Ltd. All rights reserved.
The SeaVax project is effectively on ice, where 3 attempts have been made to secure European Commission funding without success - fairly obviously signaling that there is insufficient interest from policy makers. That was up until May 2020. The assembled 'dream team' of engineers have moved on, with mortgages to pay.
It may be that another group, company or State can take over where BMS and the Foundation left off.
The next stages of the SeaVax project would have been to complete improvements to the water test tank loading mechanism and to fit out the adjacent marine biology laboratory. These targets would likely roll over past 2024 as fund raising takes priority. Oddly enough, in a world choking from plastic, it is harder to raise the funds to be able to undertake the work packages, than actually construct SeaVax.
The SeaVax project encompasses many of the Sustainable Development Goals that the UN are hoping to achieve in one. To begin with Seavax is solar and wind powered, meeting SDG 7 aims and in the longer term SDG13, as in research into zero emission ocean transport. The objective is to develop the innovative technology (SDG9) to help in the fight alleviate hunger and provide food security (SDG2) and the vessels clean rivers and oceans (SDG6). Lastly, WOAA sits well with SDG17 in that the proposed World Ocean AntiPlastic Alliance encourages international cooperation in seeking to clean the oceans as per SDG14.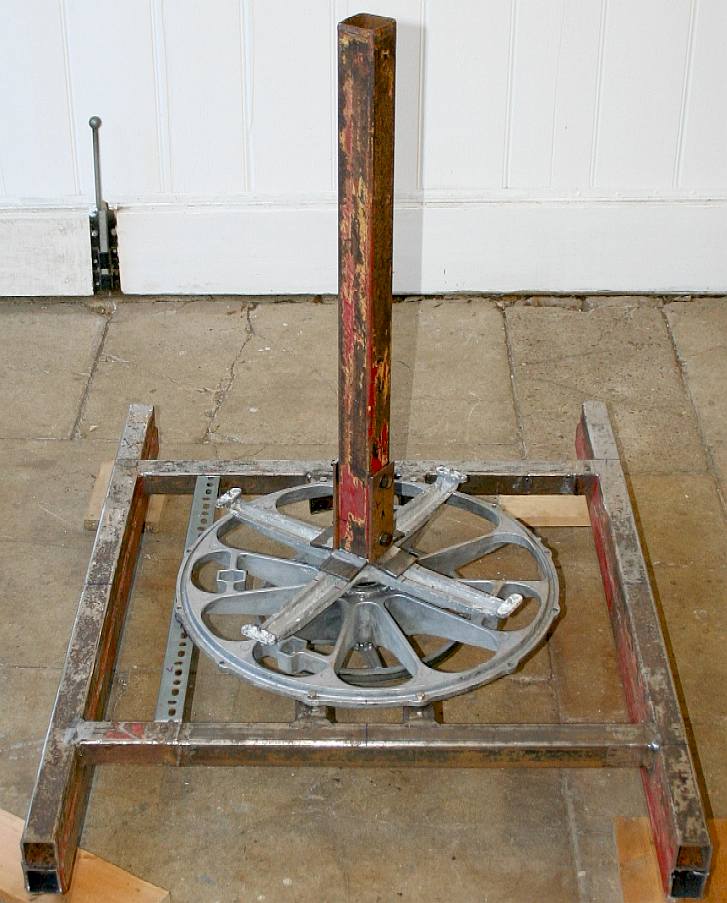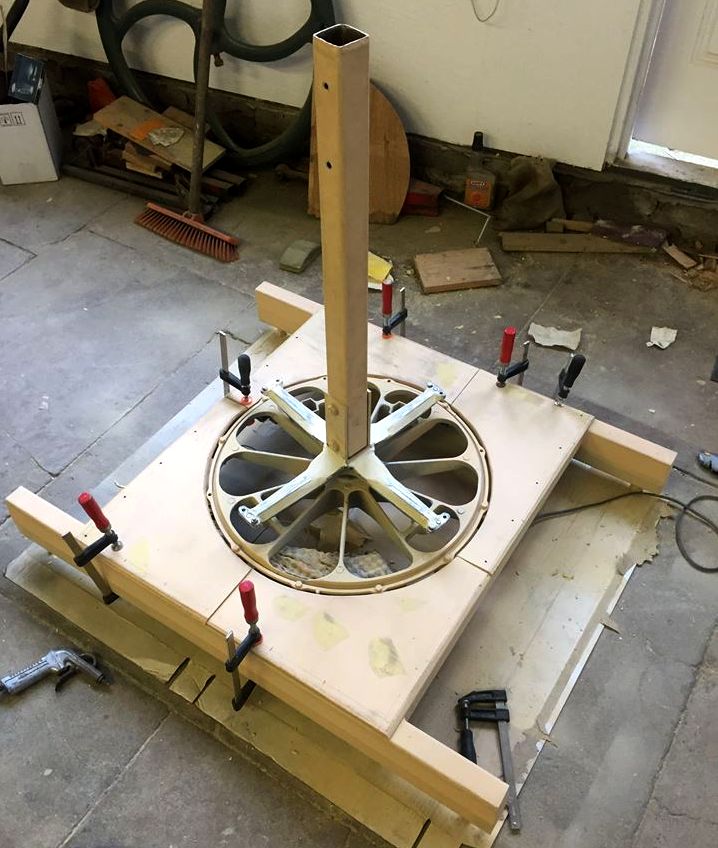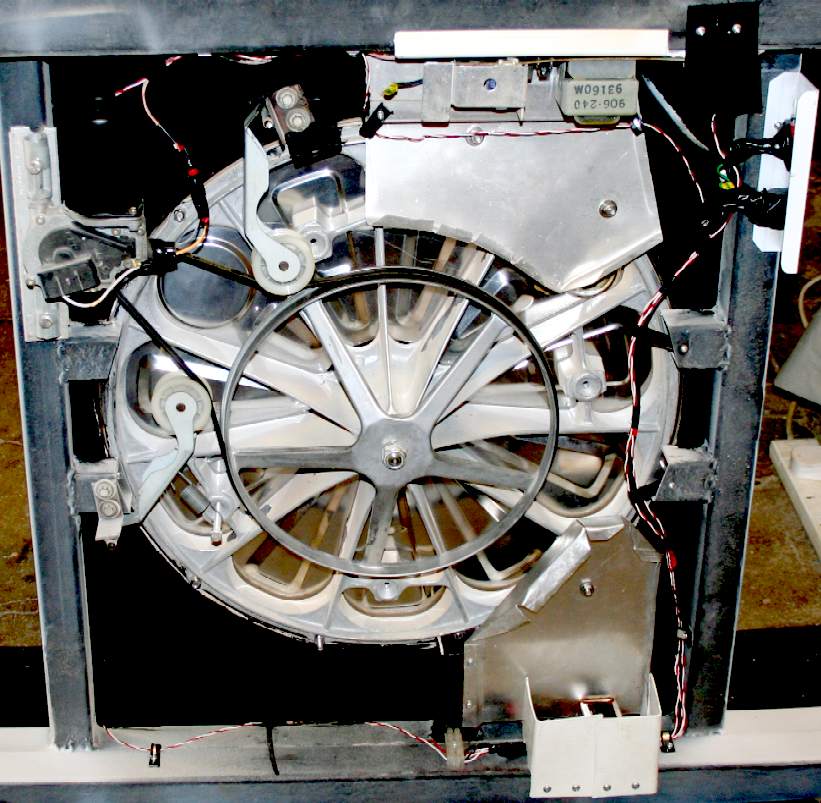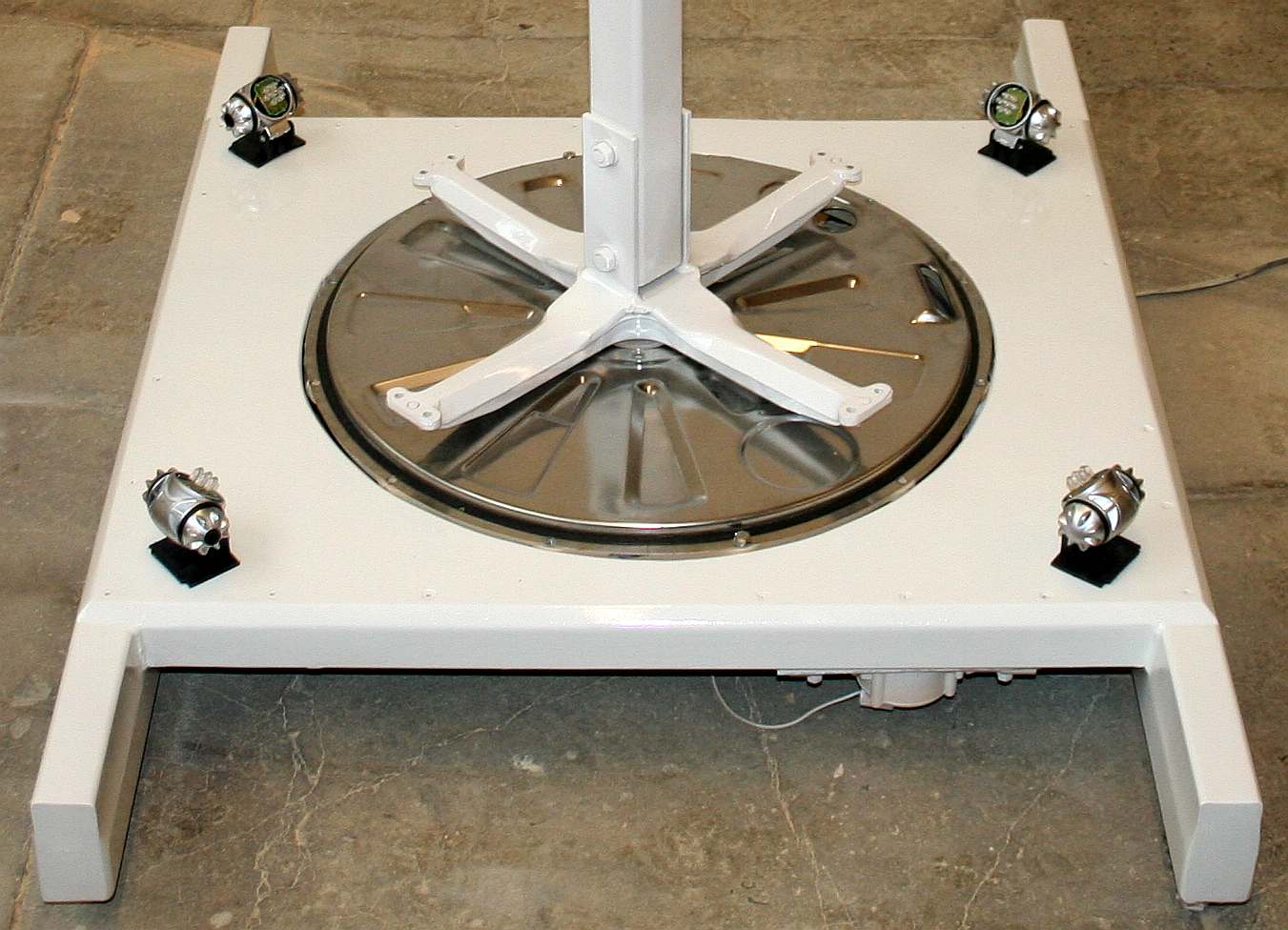 SHOW TIME - A small engineering project on a very tight timescale. For the SeaVax project we needed a stand that would fit onto the roof rack of a Nissan Micra. October 2015 was a hectic time in the workshops with painting and wiring to complete a stand in time for a show in London where we won a competition to display at the Innovation event sponsored by the Dti. A pile of scrap steel and redundant parts were turned into this show stand at little cost save for some 2-pack paint and four LED lights. LED development is another example of technology that holds the potential to save significant amounts of energy for planet earth, where they are so much more efficient that Thomas Edison's (and Joseph Swan's) incandescent light bulbs.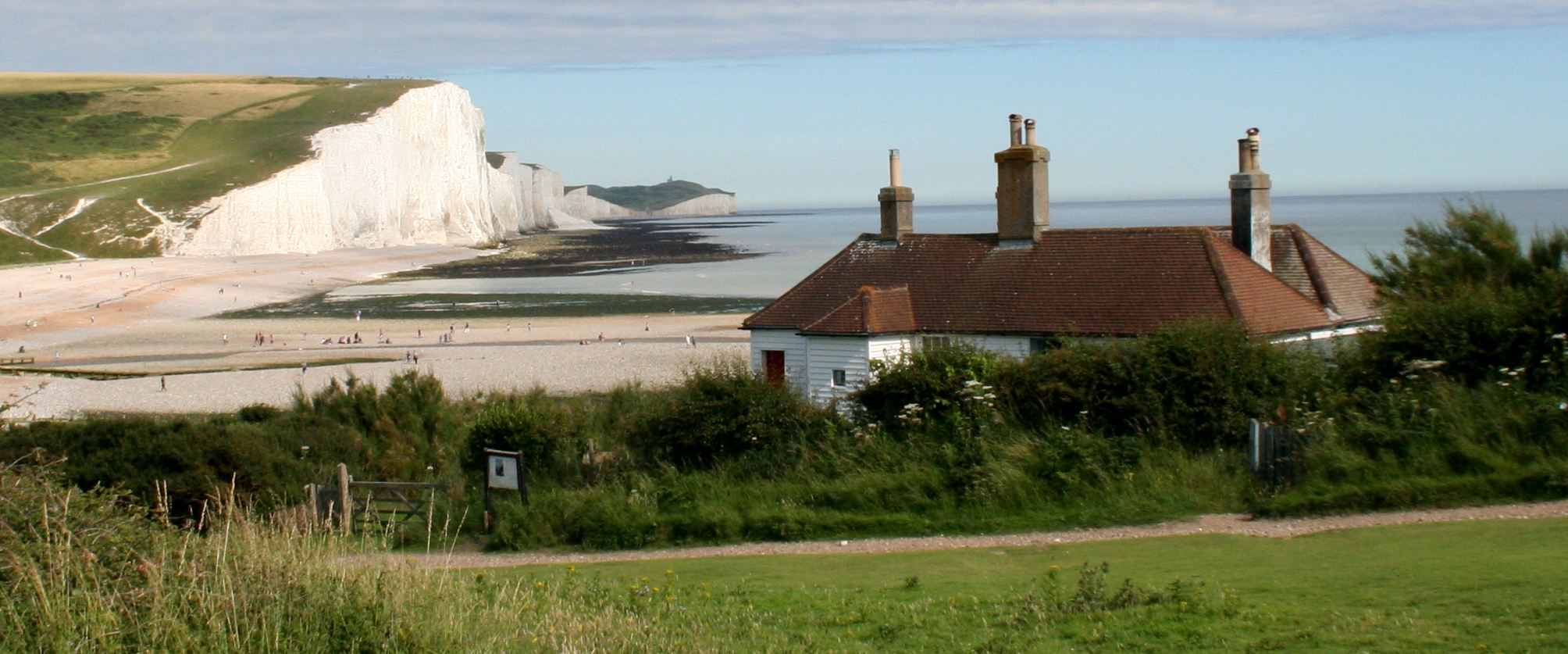 KEEPING IN TOUCH WITH NATURE - This famous view is also one of Nelson's much-loved walks. These are the old coastguard cottages, now privately owned, seen from above when walking to the beach from the car park. Who would not want to live with such a beautiful view, the sea winds and waves lapping on the beaches below. Even here, the beaches are strewn with plastic. Copyright © 18 July 2016, all rights reserved.
Copyright © 2021 Cleaner Oceans Foundation.